This is the final part of our bunk beds, for more details on the construction, check out part I: building the frame, part II: trimming it out, and adding pipe ladder & rails.
After two weeks of tripping over piles of lumber in the upstairs hall and my 11 month old learning the phrase, "No touch saw", we are finally able to relax and enjoy the fruits of our labor. At least until 6am, when I am now roused by a two year old poking me in the face with his index finger and giggling "Wake up, Mama!"
After Jason finished the frame and trimmed it out with wood planking and boards, I painted three coats of Benjamin Moore's Aura in White Dove and caulked the seams.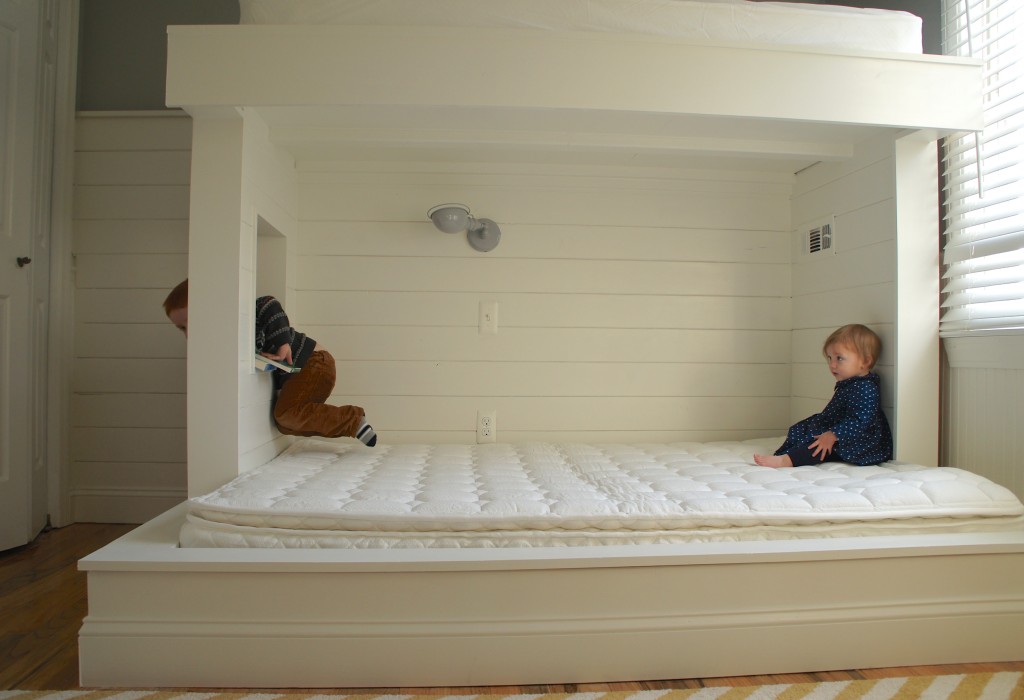 We haven't put a railing to the top bunk yet, but it isn't a priority because we are holding off on the ladder for a couple years.  I don't trust this guy alone in his room with access to the top bunk.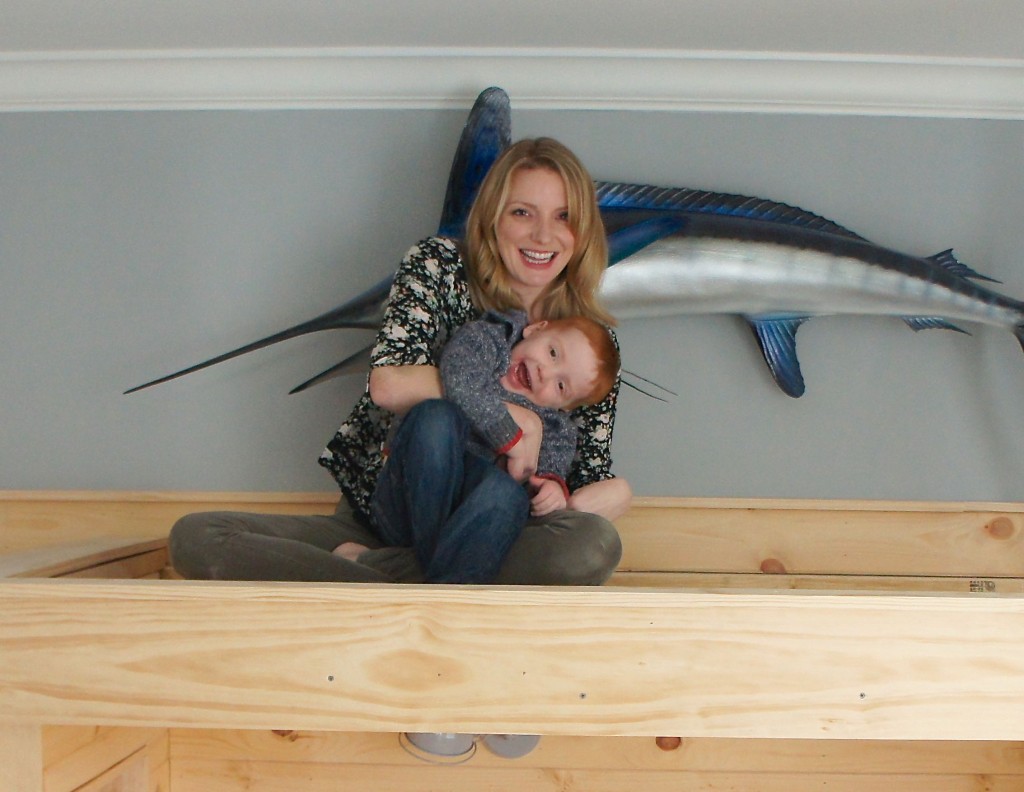 Once the paint dried, I got to the fun part-decorating. Inspired by a racing stripe duvet cover from Restoration Hardware Baby & Child, I downloaded vintage Grand Prix posters of Flickr and framed them above the upper bunk. A racing theme seemed appropriate for a little boy who loves anything with an engine.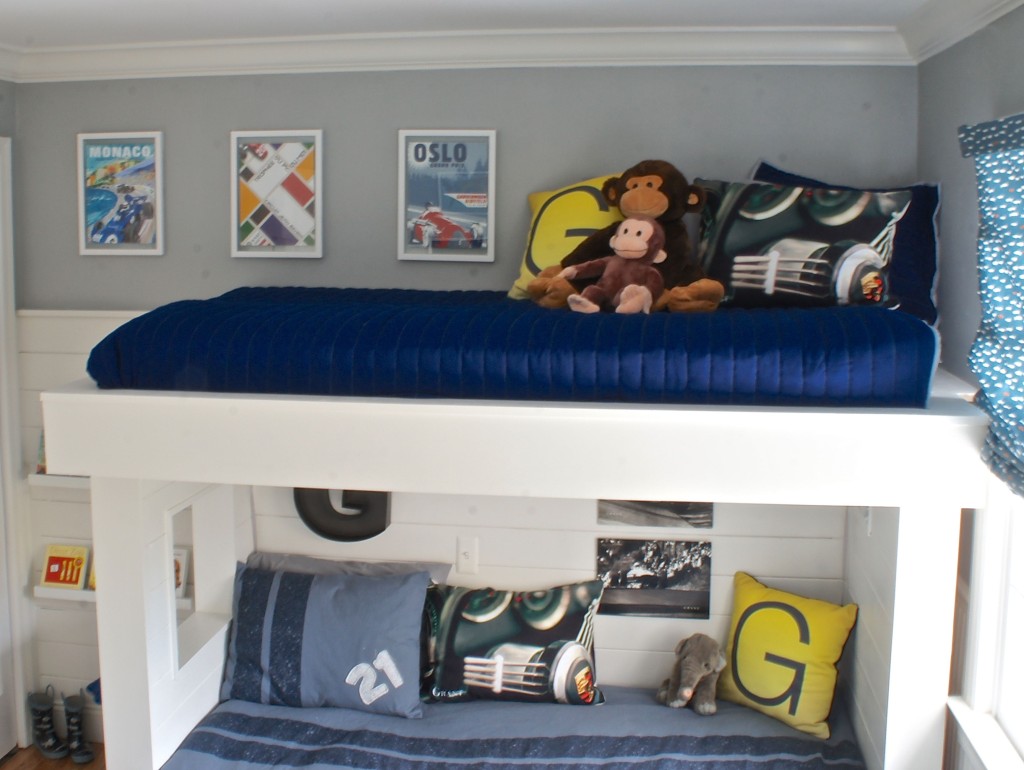 I wanted to add some elements that would make the white backdrop of the bed pop, without putting a glass frame on the wall next to the world's shortest amateur wrestlers.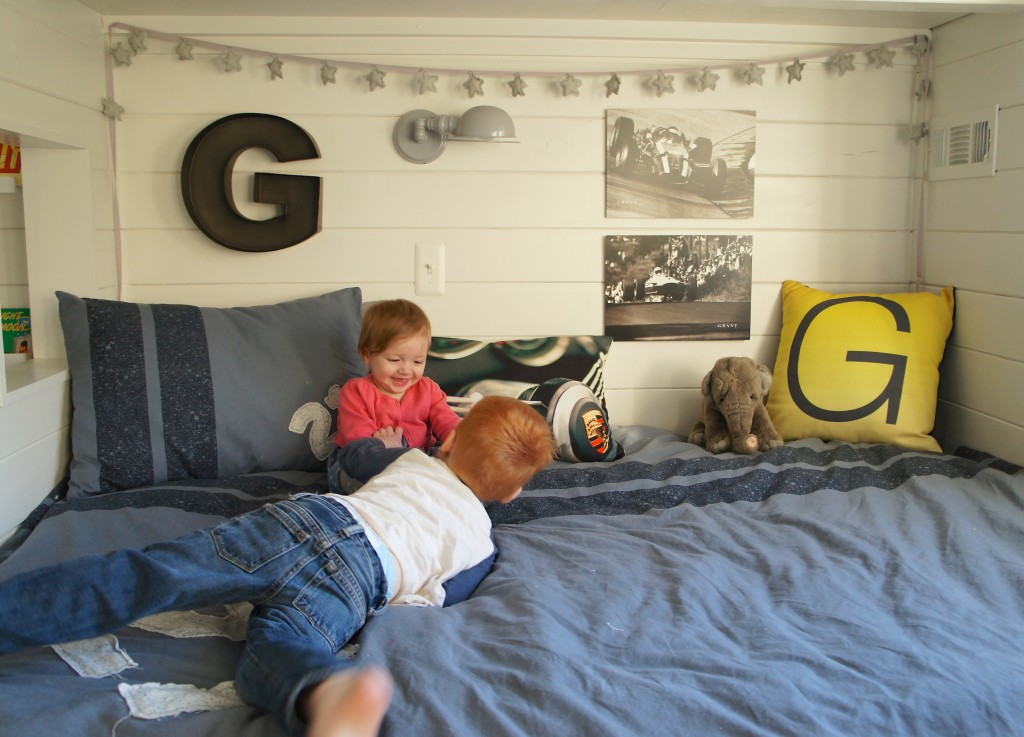 Tiny Print's, our go to for holiday cards and invitations, provided the perfect solution. Their metal prints are toddler safe and allowed customization in any way I could come up with. The black and white '60's racing photos (courtesy of a Google search) were easy to upload and personalize.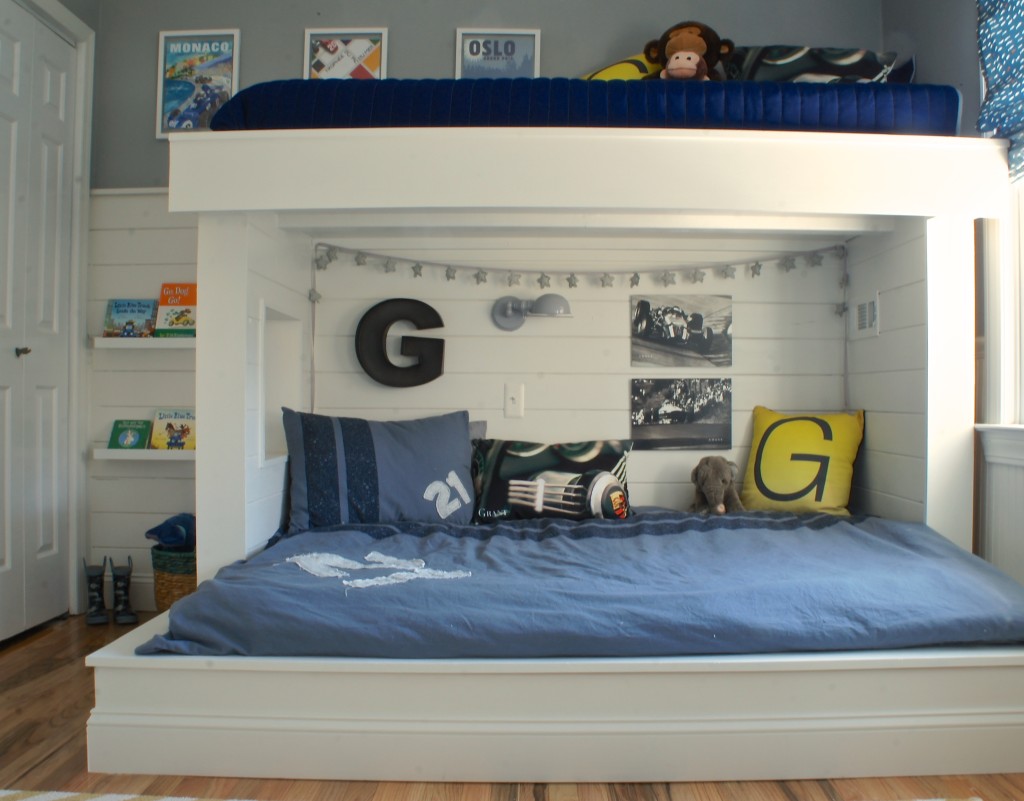 I also used Tiny Prints to create custom pillows for the Grant's bed. The close up photo of a steering wheel is one of my favorite things in the room, and the yellow "G" adds a nice pop of color to tie in his chevron rug. A metal monogram and star garland from Land of Nod fill the rest of the space.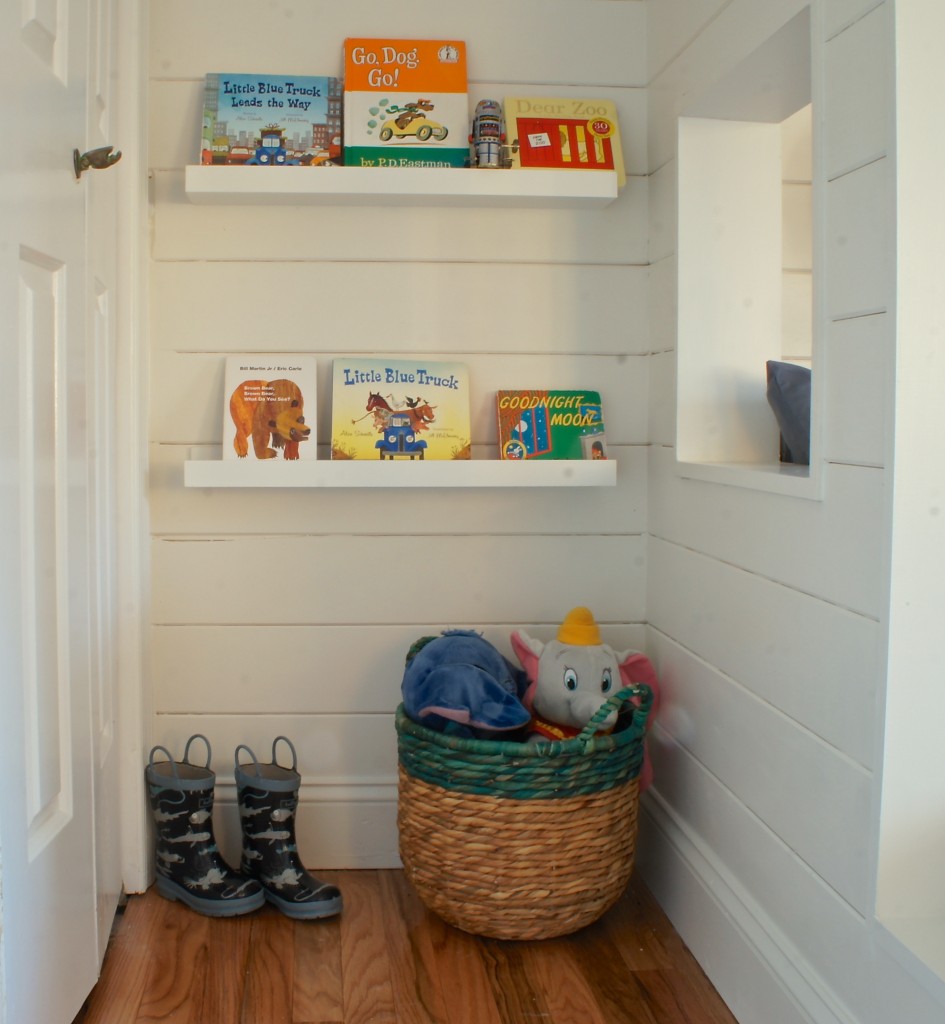 In the corner, photo ledges from Target display books where Grant can easily grab them off the shelf. I adore his tiny reading nook. Although, this little redhead's favorite spot is on the opposite wall, where we put the narrow train table that Jason and I built. Above it, I framed some of the awesome artwork that G has been making in pre- school, along with couple National Geographic posters printed from their archives.
We're all enjoying the new bed even more than we imagined. It's the perfect spot for reading books and spending time together, so I would call this project a huge success.  The new space is fresh, fun, and will easily transition with a growing boy. Although, if anyone can tell me how to make that slow down, I'm all ears.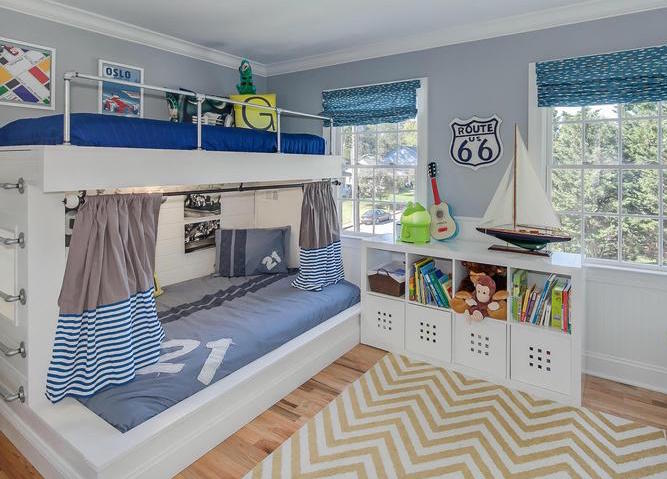 If you want to see how we later added the ladder and railing, you can find that here.