We never completely "finished" our built-ins: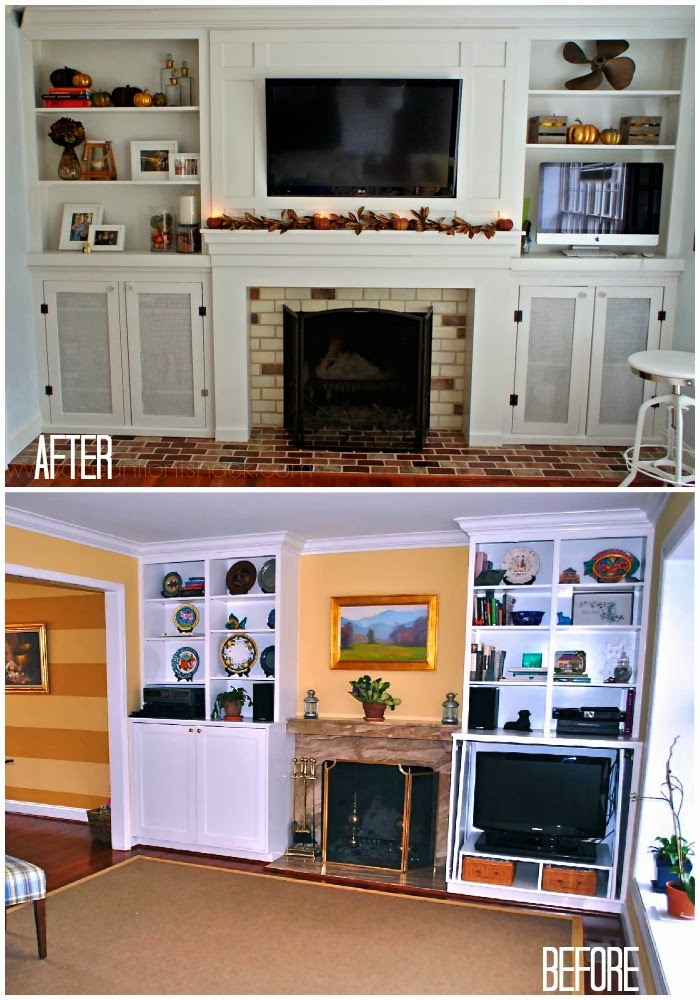 But, after working until 1:00 AM for three weeks, we were content with a few holes in the ceiling.  We also left for a week long vacation, and the day we got back found out that I was pregnant and that our son had a hemorrhagic granuloma.  Somewhere in there we kind of let stuff go.  A week later the granuloma was removed and Grant was good as new, but I spent the next three months focused on not vomiting in public.  This all just kind of faded into the background until now: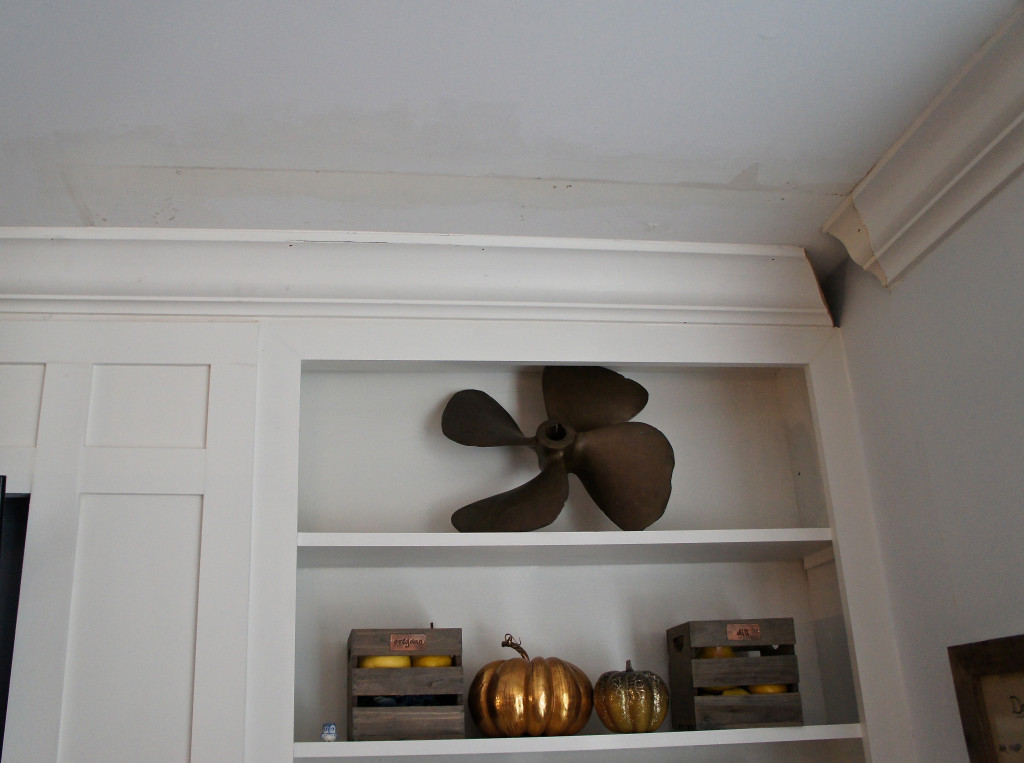 One reason I've been putting this off is that I'm facing a few logistical problems.  First-the previous owner didn't leave any ceiling paint.  When we took out the old built ins that were 27″ deep and rebuilt the new ones at 8″ deep, we had a substantial amount of ceiling to patch.  We had a similar issue in our last house after expanding our bathroom.
Moving the wall between the bathroom and dining room required a little touch up with "ceiling paint", only to discover that the original paint had been tinted.  Ultimately, we had to paint all of the ceilings on the main floor of the house to match.  I actually hired someone for that job (through Home Advisor, a free competitor of the more advertised Angie's List).  It's a pretty intense shoulder workout, and my upper body strength was not up to the challenge.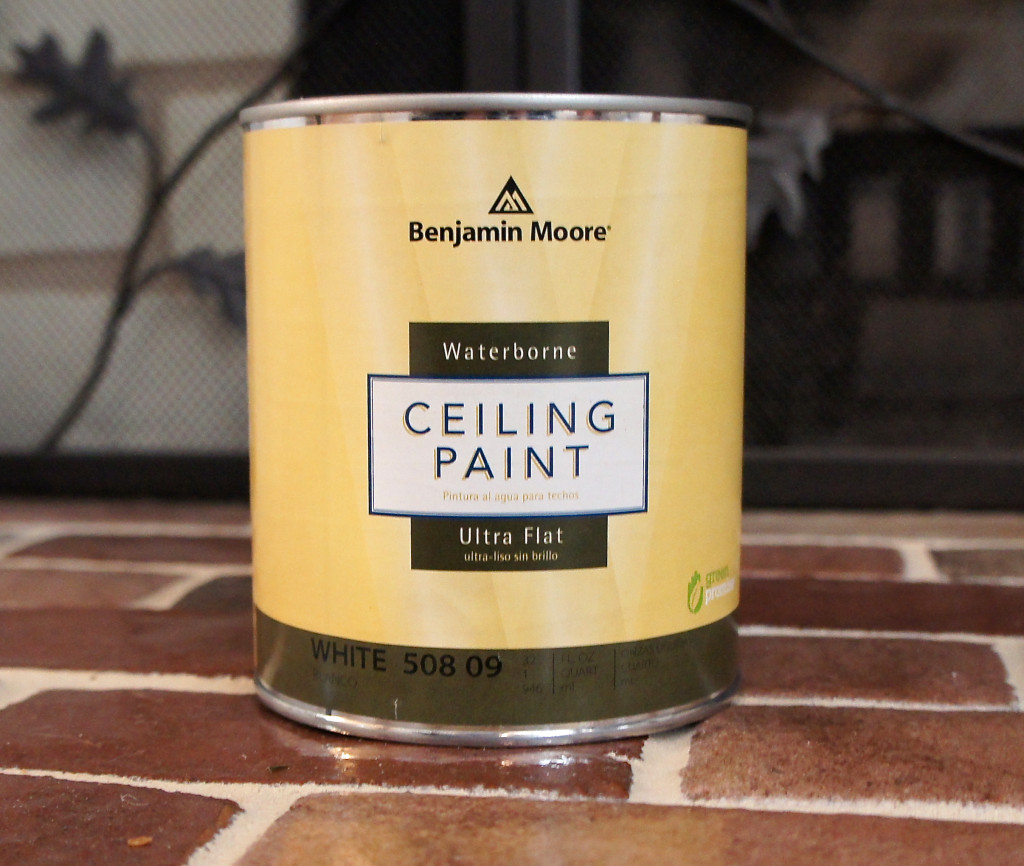 You want to use paint specific to ceilings, which is extra matte.  It should be more matte than any matte paint they sell in the store, or you'll end up seeing roller strokes.  I've used a few different kinds (Glidden, Behr, Valspar) and the only one I've ever been happy with is Benjamin Moore's waterborne.  I bought a quart yesterday painted a small test patch, wearing a mask to protect Baby T-Rex.  It's low VOC, but not zero VOC.  Unfortunately, no match.  I had already patched the holes in the drywall with DAP's Fast N' Final and sanded it smooth, so I went ahead and painted over the spackle job.  Despite the color difference, it's still a major improvement.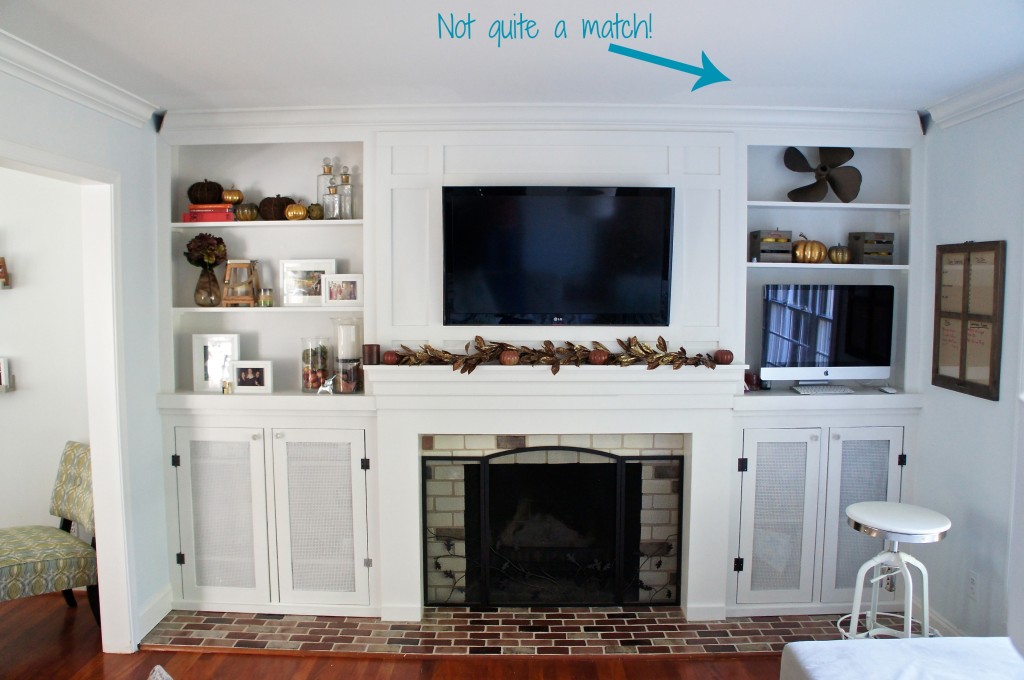 We are going to have to paint the whole living room ceiling now, but we're waiting until the floors are finished upstairs.  Our house was built in 1980, and back then they installed drywall with nails instead of screws.  This results in nail pops, tiny bubbles created when the house settles and some of the nails fall out of the drywall.  We had two in our living room ceiling, and the vibrations from the flooring nailer made the nails crack through the pops.  It's pretty easy to fix with spackle and a sanding block, but we still have to finish the floors in the nursery and the master bedroom, so we're waiting to patch everything at the same time.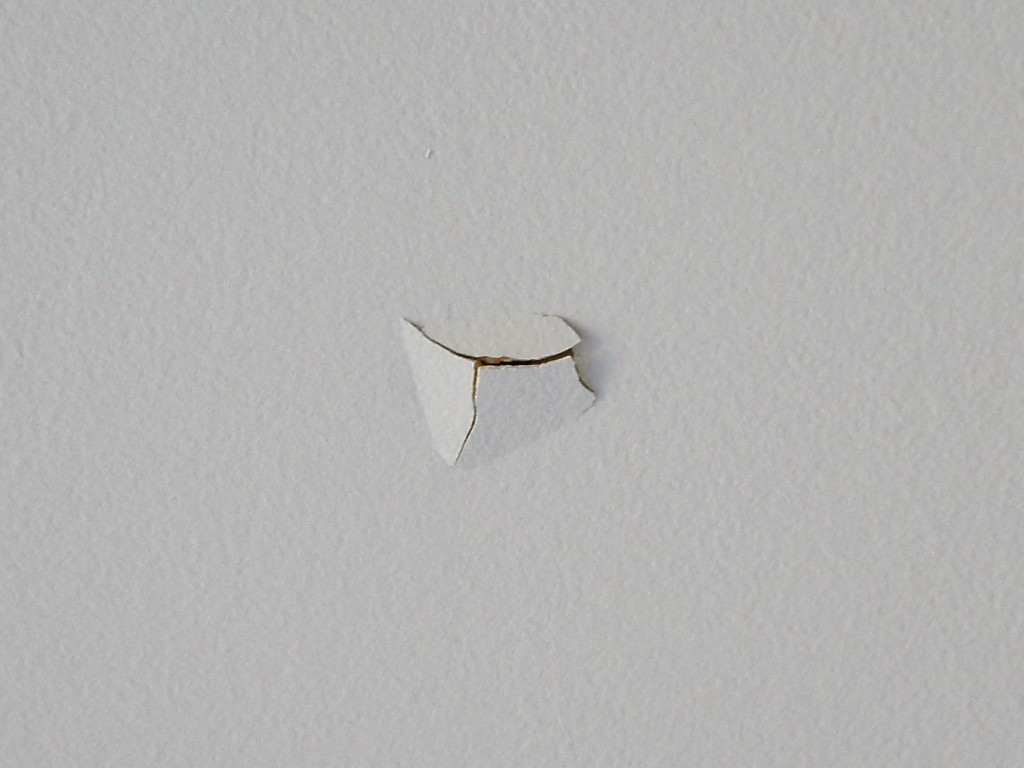 The other issue we have is matching the crown molding.  I'm not sure if this is just an older style of crown or maybe a specialty style that Home Depot doesn't carry.   I don't think it will be noticeable if it doesn't match perfectly from wall to wall (we bought the same height for the built ins and then realized the styles were different after we installed it), but I'll need to find the exact style to patch the missing segments.  This is the template I made to take around to specialty molding stores: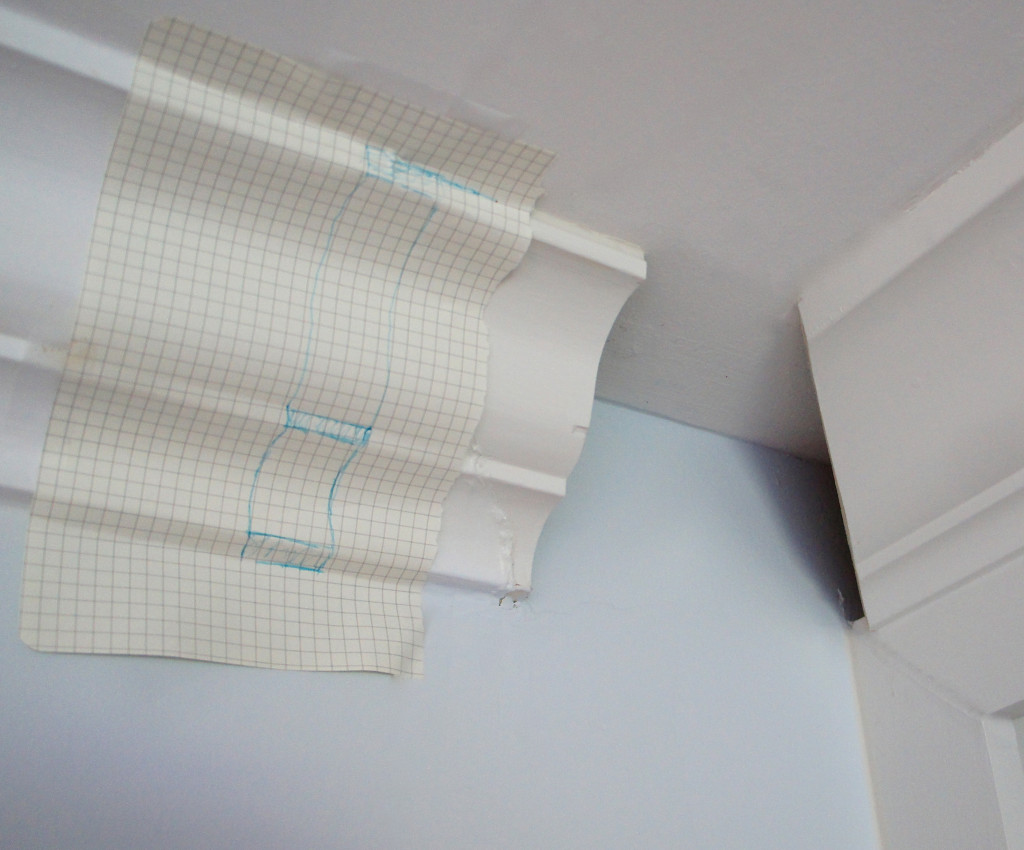 If I can't find it, we're going to have to replace all the crown in this room.  Not the end of the world, but we have floors to finish and a fence to build, so if I can find a match I will be one happy pregnant lady.