I'm really excited to share Grant's new room, it's one of my all time favorite spaces. This kid loves architecture-he spends all day sketching his modern designs, so I wanted to do something that would inspire his talents.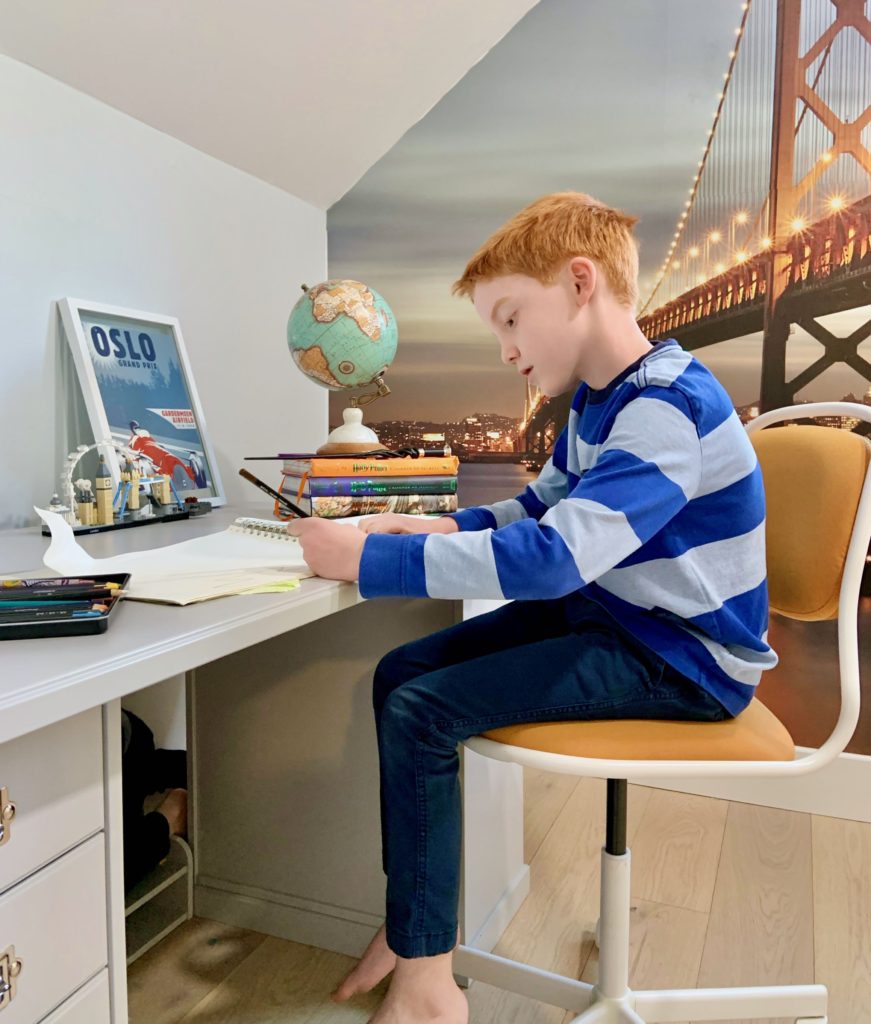 When we first moved in, the bedroom was just blah. Two tiny windows on one side, a weird closet that took up a ton of space but had limited storage due to the arched ceiling, and it was pretty monochromatic from top to bottom.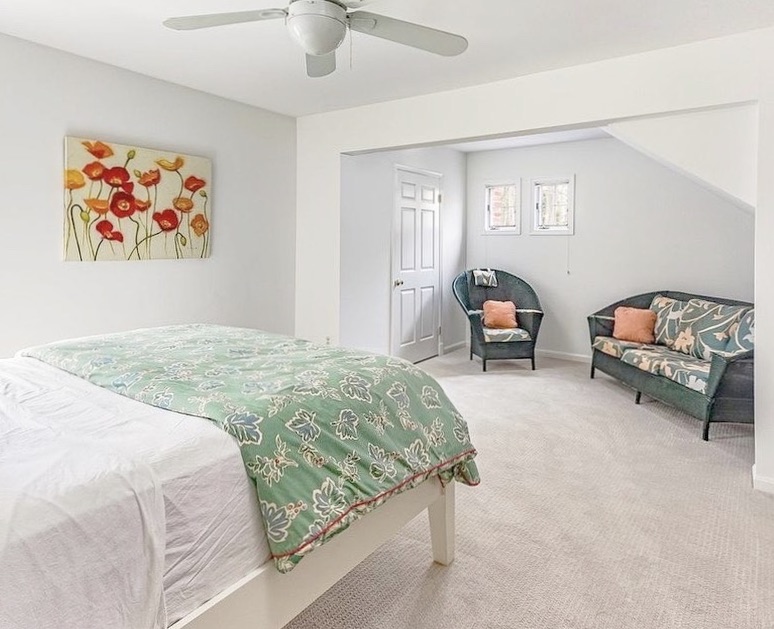 The room is so much brighter after replacing the mini windows! It made a huge difference. Opening everything up by removing the big closet also added to the open feel, and we built in Ikea Pax closets on the opposite wall to look custom and provide all the awesome customizable storage that Pax is known for. The new floors are Mohawk Coastal Couture in Coastline Oak, which we purchased from Riverwoods flooring. I highly recommend their site, their prices are unbeatable.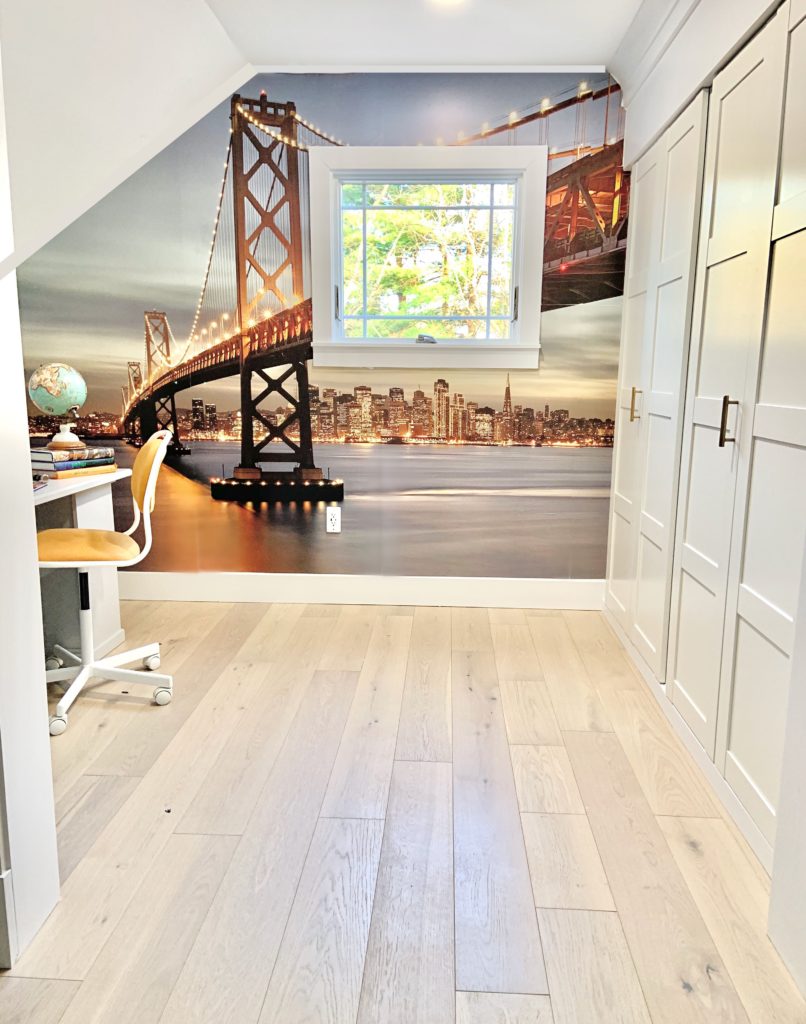 When I found the National Geographic wallpaper, I knew it would be the perfect inspiration for my budding architect. It looks great with Benjamin Moore's Silver Mist, the same paint we used in Rex's room.
The built in bunk beds from our last house sadly could not move with us, so hi Ellipse bed came from Crate and Barrel. The awesome cabinet is Ikea's Regissor, the perfect solution to display Lego's and glass doors to keep the curious hands of a little brother at bay. The Retro Bullseye rug is from the Novogratz' line on Overstock.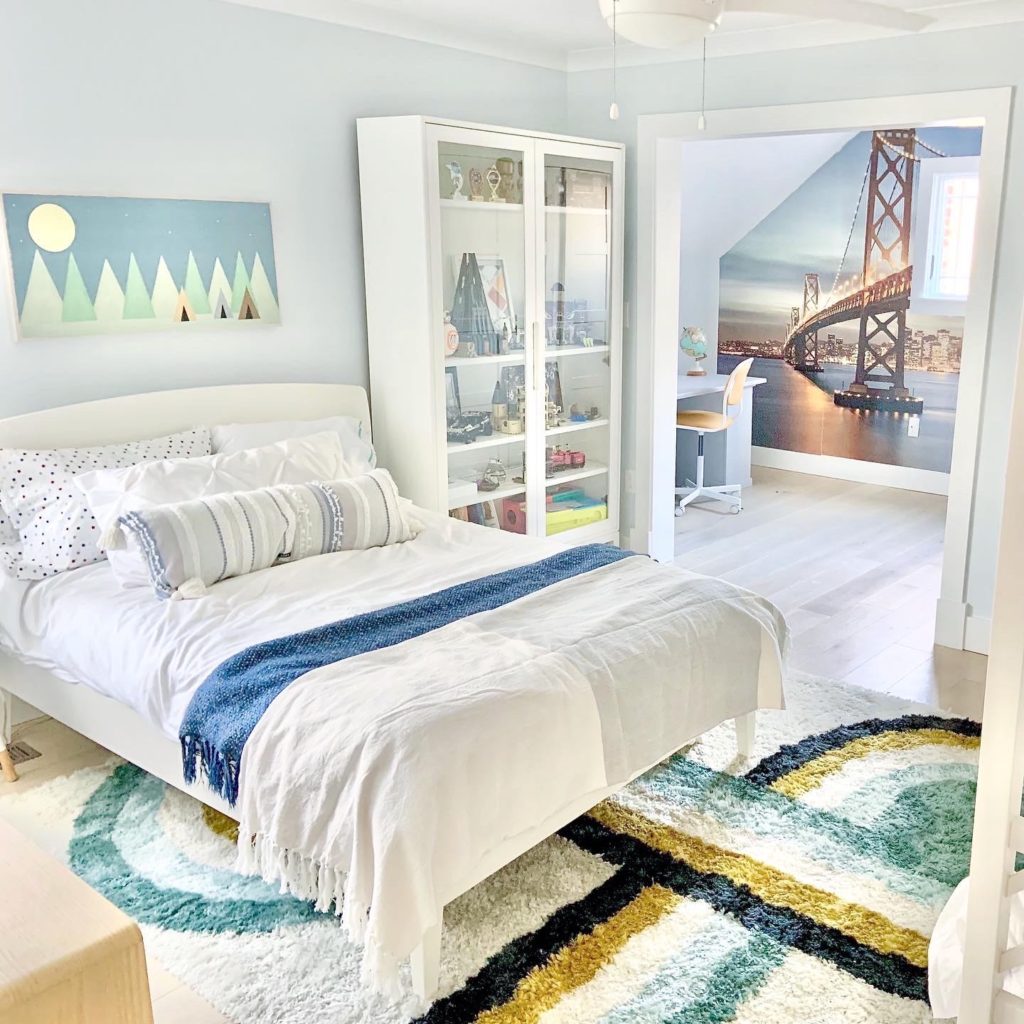 For now, Georgia is bunking up with Grant until we move onto her room. We have to relocate the laundry to the main floor first, so that project is moving slowly. Honestly, they're loving sharing a room at the moment, so we aren't feeling too rushed, and her daybed from our last house makes it easy for them to share the space. That exact bed is not available anymore, but this Pottery Barn Teen Elsie daybed is very similar.