So, I apparently cannot tell the difference between a penis and an umbilical cord, because the sonographer told us yesterday that we are undoubtedly having a little girl.  I was utterly shocked, and started crying tears of joy at the news.  To be quite honest, I was a little worried about having another boy.  I'm sure the moment they put him in my arms I would immediately feel that rush of love that comes with the birth of a child, but right now I can't imagine being able to love any other little boy the way I love my son, so it was a bit of a relief.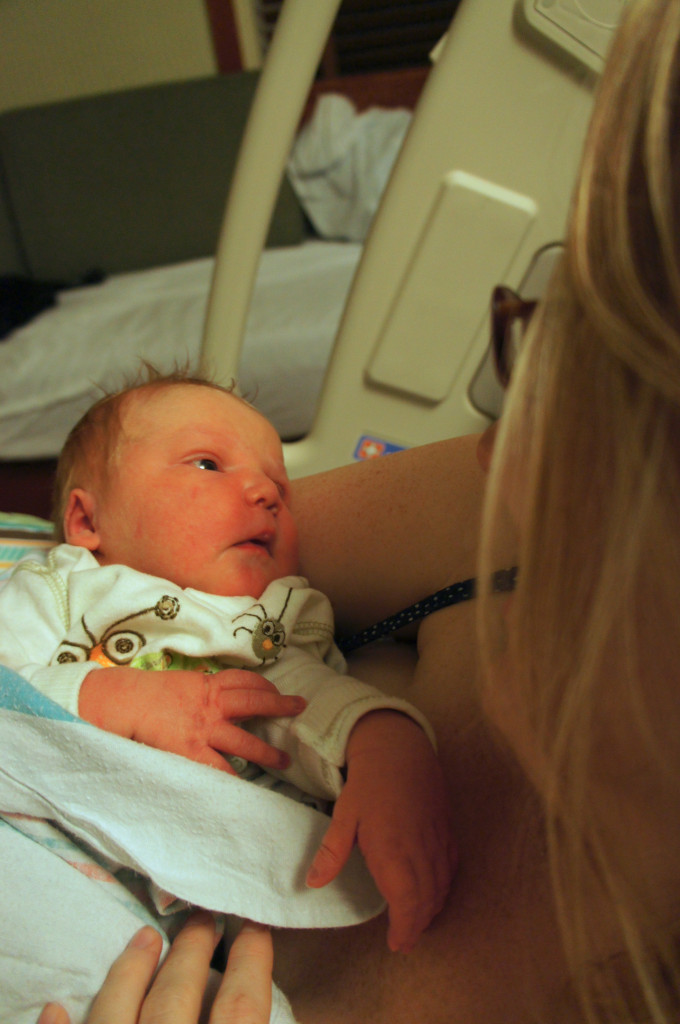 Then the bad news came.  We have some complications with the pregnancy.  It all may resolve before the birth, but for now we just have to wait and see what happens.  My activities are limited to light housework, so the projects will be slowing down for awhile.  Luckily it isn't bed rest, just no heavy lifting and what they call "pelvic rest".   With Grant, the pregnancy, labor, and delivery, were a breeze.  It never entered my mind that something could go wrong the second time around.  Four weeks ago, when they noticed I had placenta previa, I didn't think much of it because they said the condition would almost definitely resolve itself as my pregnancy progressed, but as of yesterday that hadn't happened.  There's still time for it to improve, but the further along I get the more of an issue it becomes.  Without going into too much detail, it's very dangerous for both the baby and me, so if the placenta doesn't move, the best case scenario is that I never have a contraction and we deliver via c-section a month early.
In all likelihood, though, my next sonogram will show that things have corrected themselves and we'll be welcoming a beautiful little girl into our family in March, but not knowing is tough.  For now, I'm trying to stay focused on all the positives, like decorating the nursery.  I've had a Pinterest collection going, this is what we're thinking so far: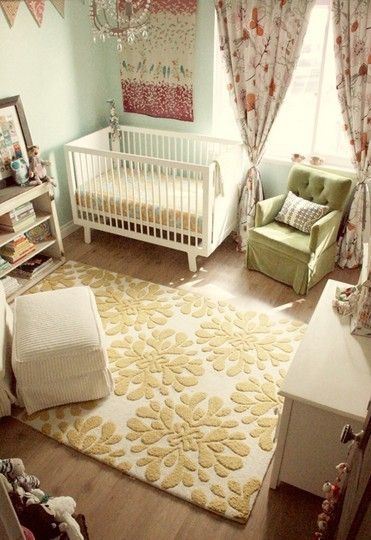 I love the rug and curtains in the picture above (the link was broken, so I'm not sure who to credit for the photo).  Then, everything about this room is adorable (from Lay Baby Lay):

We have a white dresser that could easily be painted pink, and I also have some old black frames that Jason is going to spray paint gold.  The only things we will need to buy are a rug, rocking chair, and fabric to make curtains.  Now, J really has to get moving on those hardwoods!
Happy Halloween!  I hope everyone gets lots of trick-or-treaters.  We are pretty excited, this is Grant's first real Halloween.  I'm sure we will have lots of great photos to share tomorrow.