We are back from a lovely holiday trip to Atlanta, filled with all the crazy family stuff that comes with the territory.  I managed to gain three pounds in seven days, so it's time to put down the pie and get back to work.  I'll get some more detailed posts up this week, but for now I have to share a sneak peak of our Sunday progress.  When we packed up the station wagon last Friday, our bedroom looked like this: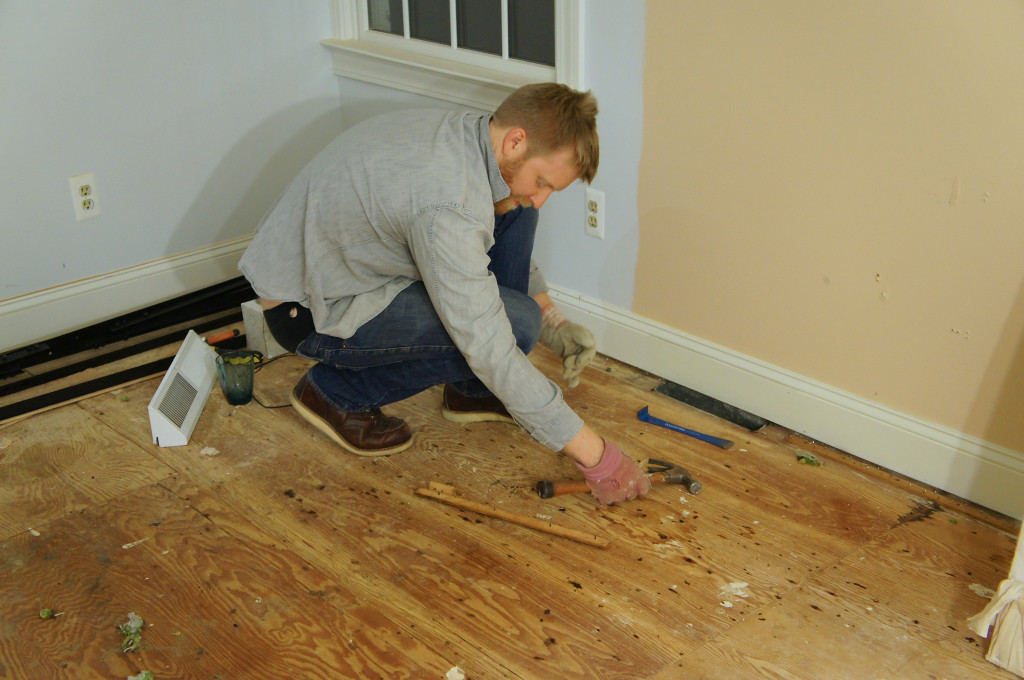 After a long days work for Jason, I was given the all clear to break out my paint brush and a can of Benjamin Moore's Beach Glass.  I use their Natura paint, which is Zero VOC and perfectly safe for pregnant women.  I use it when I'm not pregnant, because it seems like a good idea to avoid volatile organic compounds whether or not a fetus is involved.  It's by far the darkest color in our house, but we're digging it.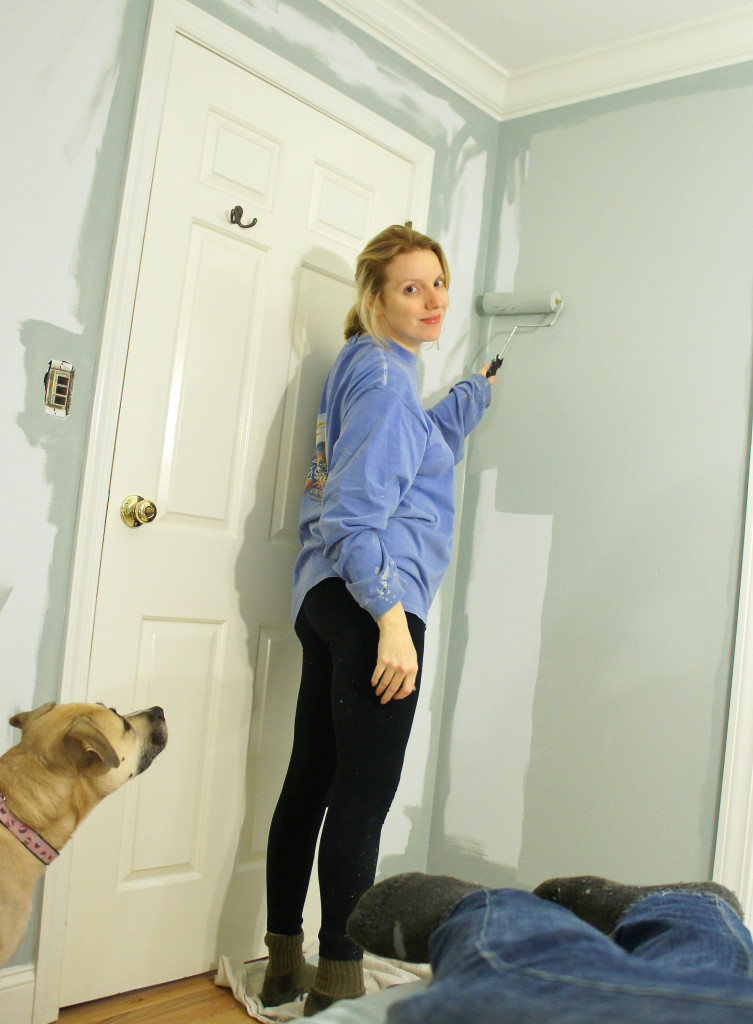 J and his Dad worked for eight hours installing the floors while his mom watched Grant so I could run errands and unpack.  Post vacation laundry and grocery shopping at six months pregnant is a workout.  Here's a sneak peak of our new bedroom: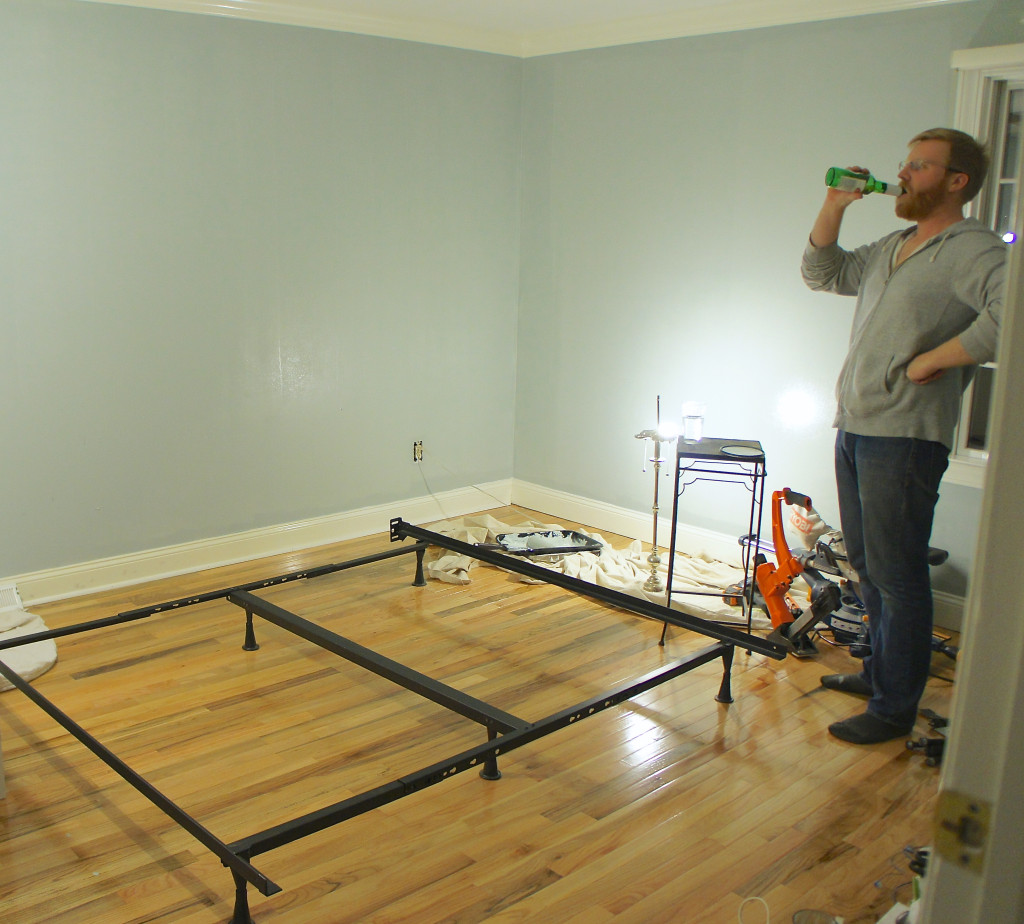 I think Jason more than earned that Stella.  I'm headed to a doctor's appointment, then one more coat of paint while Grant naps.  Jason has some quarter round to finish and a couple edge pieces that have to be cut on the table saw, but with any luck we won't be sleeping in the living room tonight.  I have to admit, though, it has been kind of nice to have a tv in bed.