I've been working up a storm on house projects this week, but haven't had any remaining energy to blog about them.  The pregnancy fatigue seems to come in waves, so hopefully I'll be back to my normal pace soon.  For now, Grant and I are both napping daily from noon to two.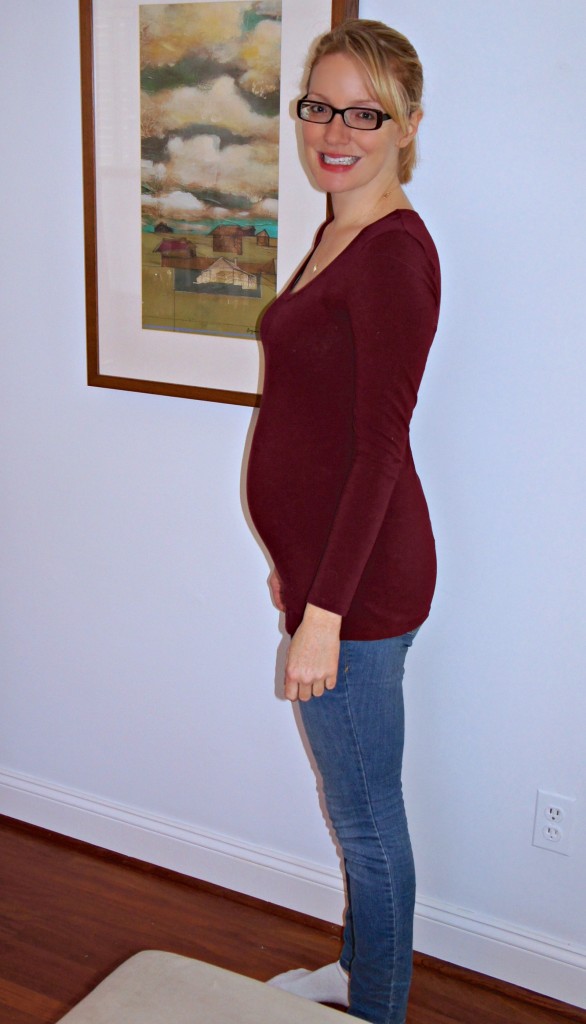 This is what 21 weeks is looking like around here.  We had a wonderful three day weekend with Jason.  Complete with a visit to the train garden, fall play dates at the park with friends, and watching the football game with Grandma and Grandpa.  Oh, and of course what weekend would be complete without an ER visit?  Grant went down the slide in my lap and his foot caught under my leg.  When we got to the bottom, he was crying and wouldn't put any weight on it.  Given our previous experience with slide injuries: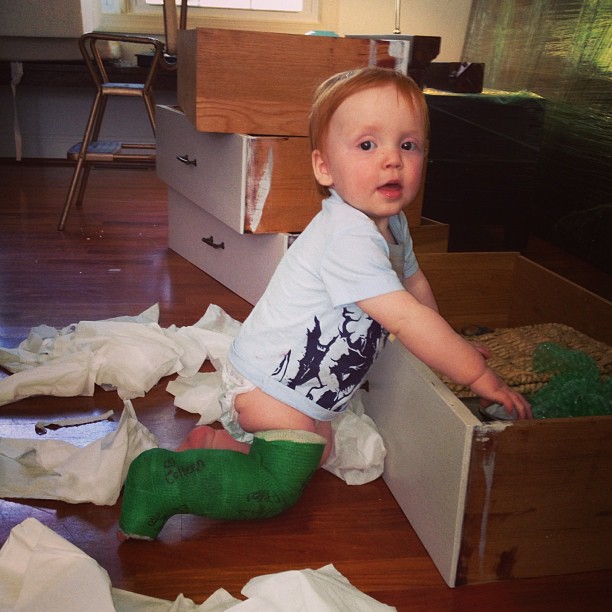 I assumed the worst and promptly burst into tears.  Luckily, my friend Alissa held it together and called her husband, who rushed to the playground to drive us to the hospital.  Jason met me there, and after an x-ray the doctor said Grant was perfectly fine.  I felt a little silly, but more than anything, relieved.
As of today, Jason is one piece of quarter round away from having the floors done in the new baby's room.  He will be moving onto our bedroom next weekend, and hopefully decorating the nursery soon after.  I have some fun wallpaper picked out.  Everything is stemming from this: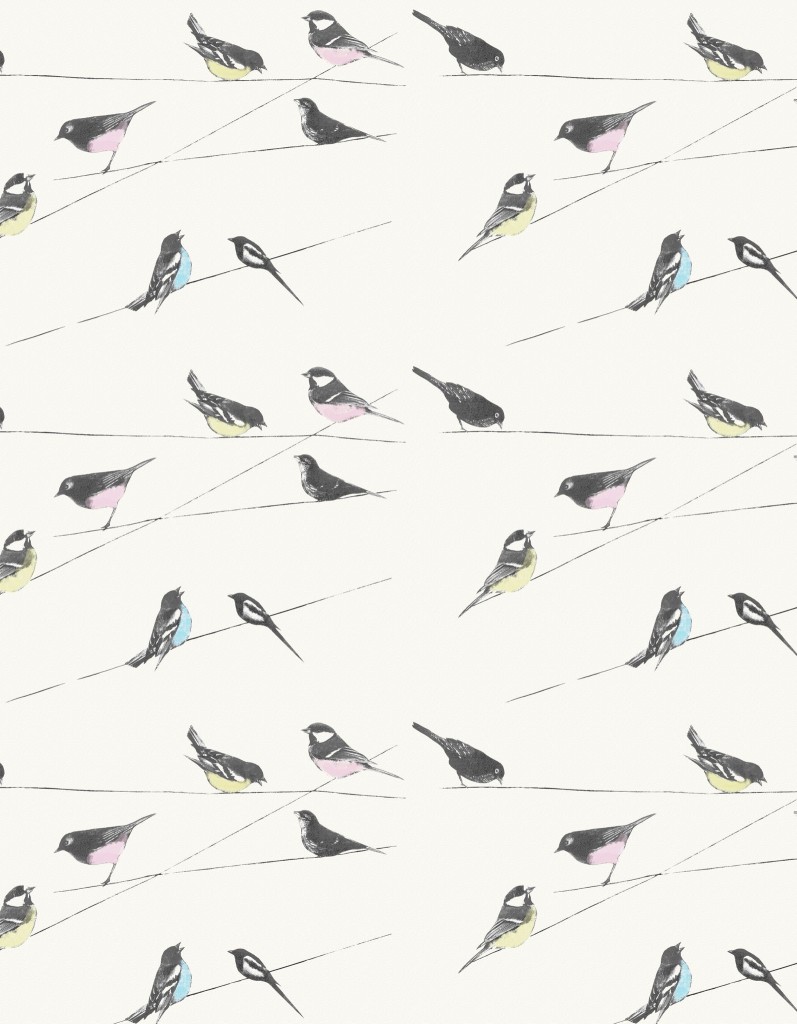 It's by the British designer, Louise Body.  Grant adored the animal decals we had in his nursery as an infant, so I think the new baby will love staring at these birds on her wall.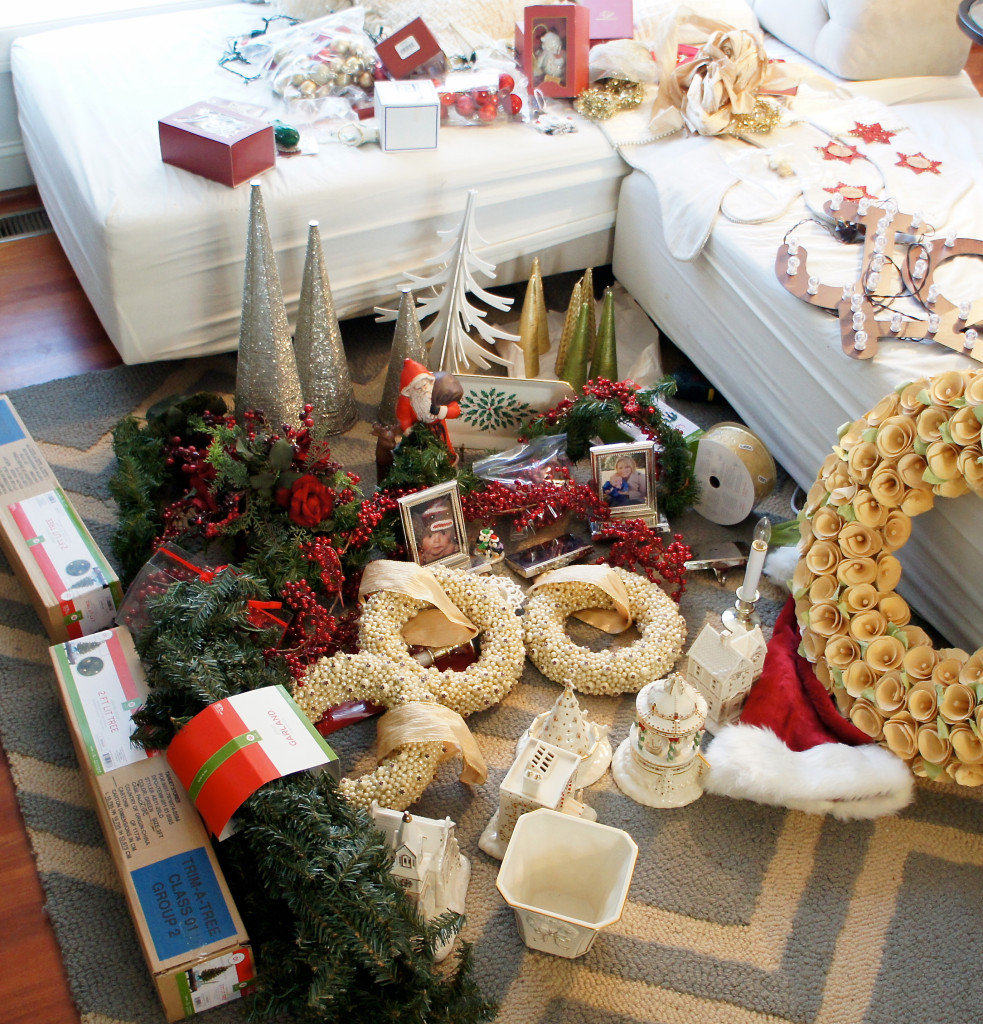 I also got started on the Christmas decorating, because it's never too early.  So, as you can see, we are busy as ever around here.  As soon as we're 100% done with any one of the 40 simultaneous projects we're working on, I'll get some posts up.  This week we will be fixing the crown molding in the living room: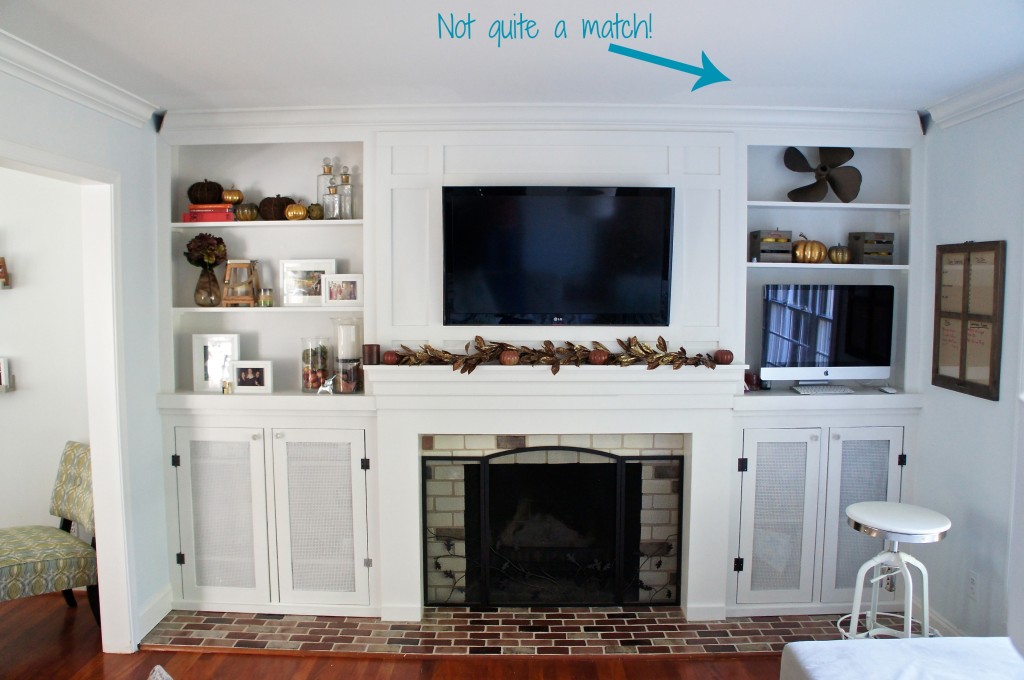 Jason's 30th is coming up and we are having a big party, so he's knocking all the finishing touches in the house off of his to-do list before we have guests.  Not that it bothers either of us if our friends see a couple missing pieces of trim, but we've learned that the only way to get these things done is to set a deadline.  Plus, after Baby G (oh yeah, we've picked a name-but we're keeping it to ourselves in case we change our minds) gets here, there's no way on earth we're going to feel like doing crown molding.
Happy Veteran's Day!  We've been keeping the armed service members in our thoughts today, because we are both blessed to have several past members of the U.S. military in our lives.  I can't think of a better group of people to pay tribute to, and we're truly grateful for all they have contributed.