A few months ago we shared that our house was on the market, but after two and a half weeks of attempting to keep things "showing ready" with an 18 month old and a preschooler, I was beginning to develop a nervous tick and going way over my nightly wine quota (did I mention my husband works 80+ hours a week?).  After a lot of debate, we decided that it may be easier to enlarge the footprint of our house.   The city of Annapolis is notorious for making the permit process so difficult that most people just give up, so while we haven't started construction yet, we've been working with an architect since November, and our plans were just submitted to the permit office.
While we wait on the city, I'm in the endless cycle of trying to organize the toys that seem to multiply by binary fission.  Georgia's room is feeling especially cramped.  I really wanted to get her a play table for the dollhouse and tea set she loves, but with only 9.5 x 10′ of space, she doesn't have room.  After a little searching, I found a great solution from Land of Nod.  Their Alto bookcase is the perfect height for a toddler, and the open top makes it great for both toy storage and play.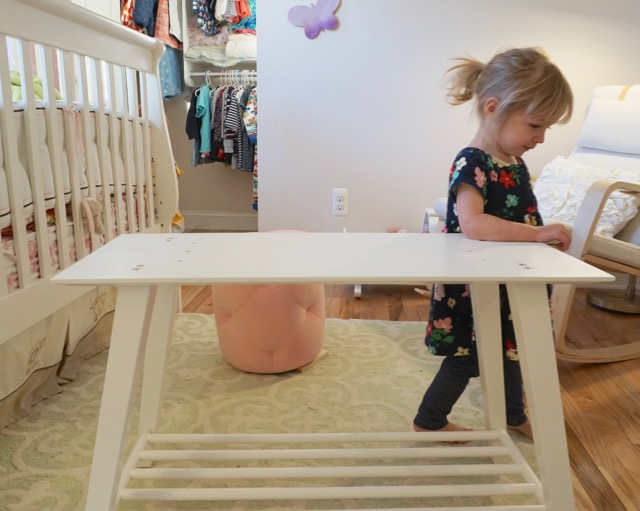 The base (above) can easily be repurposed, too, as she gets older.  I really hate buying (and making) furniture that can only be used for a couple of years, and because we just finished turning Grant's train table into a desk, that concept was fresh on my mind.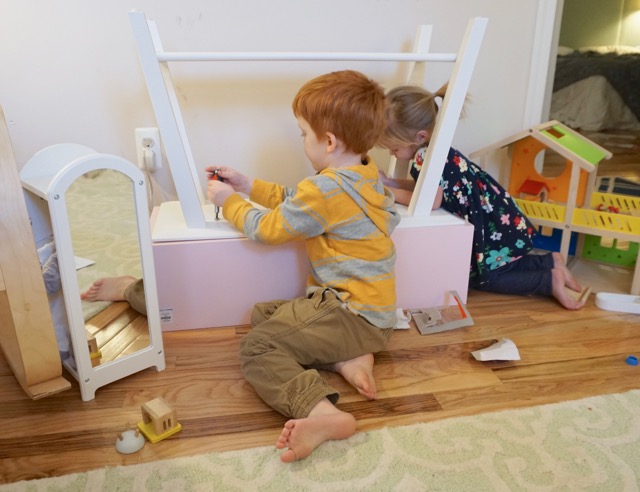 There was some assembly required, but the instructions were straightforward, and even with my "helpers", it didn't take more than a few minutes.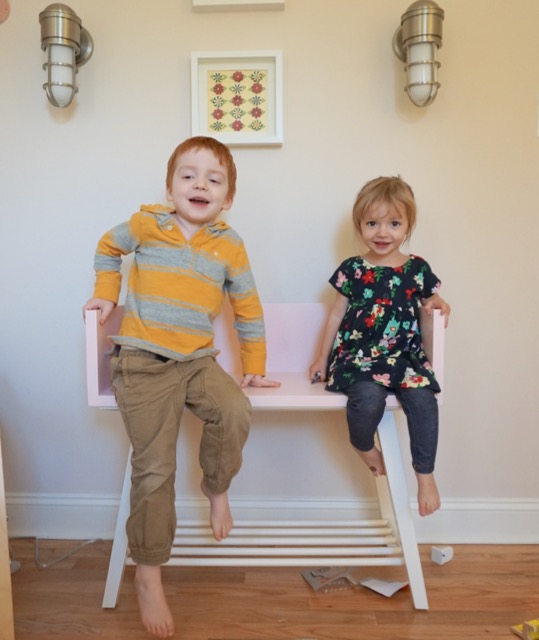 The final product is sturdy, multifunctional, and doesn't take up too much space; exactly what we were looking for!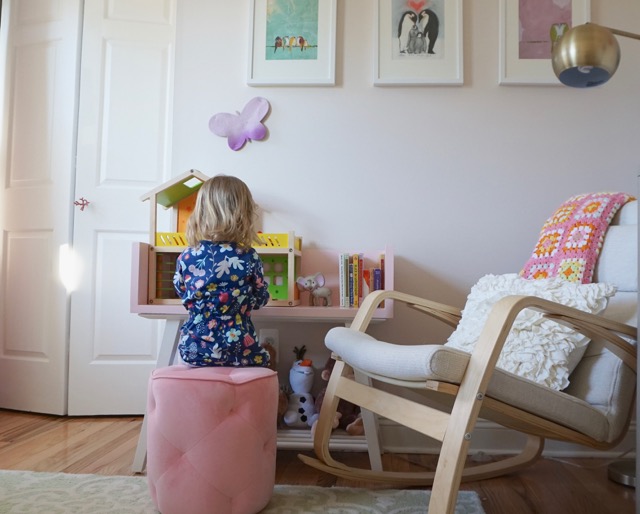 I also bought this floor pouf to work as both an ottoman when we're rocking and a stool for Georgia to sit at while she plays.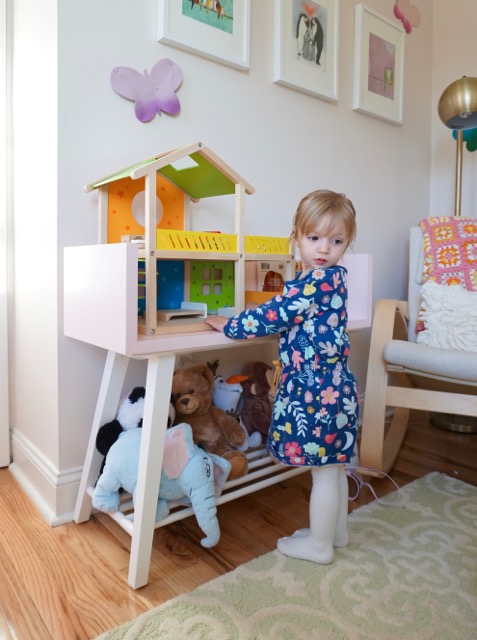 After a few other updates that I'll share next week, Georgia has a room that is much more suited to a toddler.  The space to store all of her toys makes for a much happier Mama, too!