A couple of years ago Jason and I built Grant a pretty sweet train table out of a 6′ x 18″ hardwood board from Home Depot.  It got a lot of love from this little guy: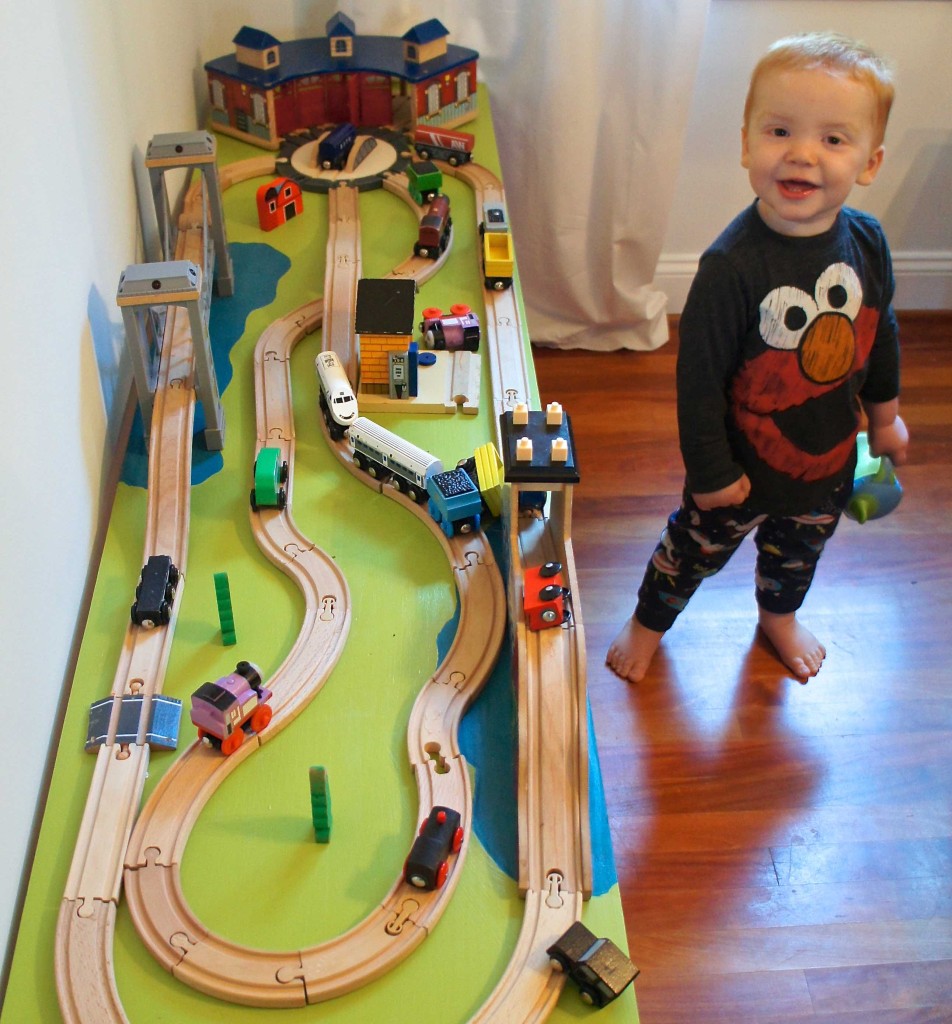 The tracks were screwed into the table to eliminate any toddler frustrations, but after a couple of years the table was seeing less action.  Grant is old enough to enjoy putting the tracks together himself, so we decided to repurpose the table into something more big kid friendly (sob!).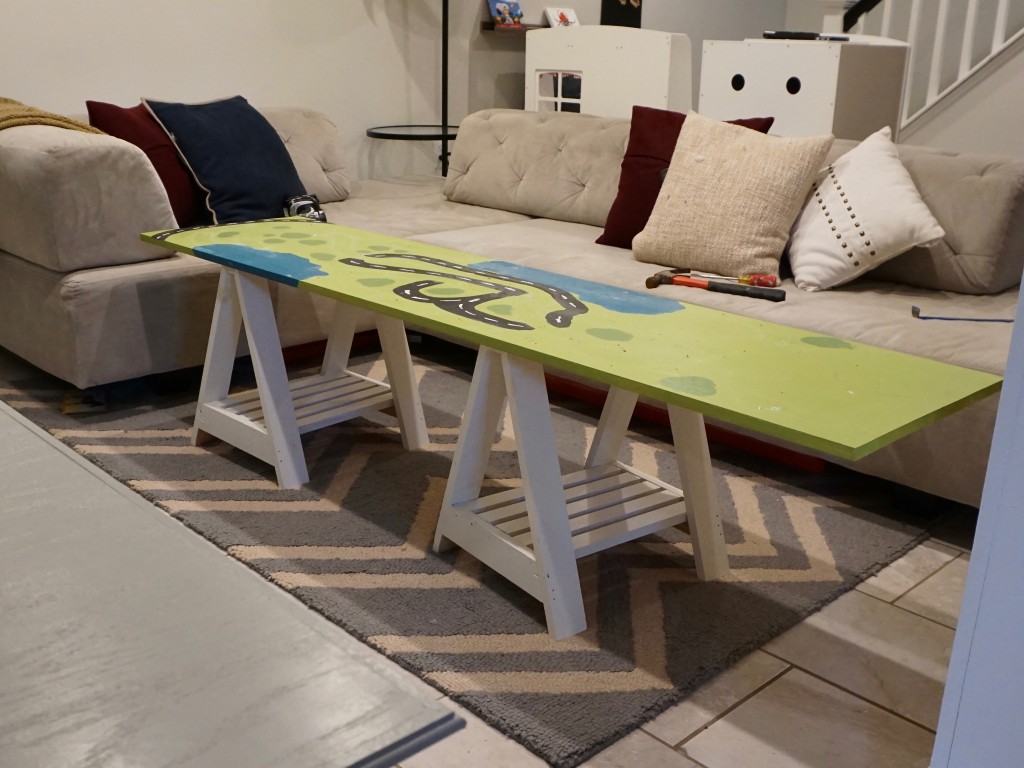 We made sawhorse bases, knowing they would be easy to reuse, so editing the tabletop was a breeze.  The design is essentially a copy of this trestle base from Ikea. We also never attached the table top, which was heavy enough to stay in place without the need for screws, and made it easier to transport.  Throughout our renovations, this table occupied space in the dining room, basement, and finally Grant's bedroom.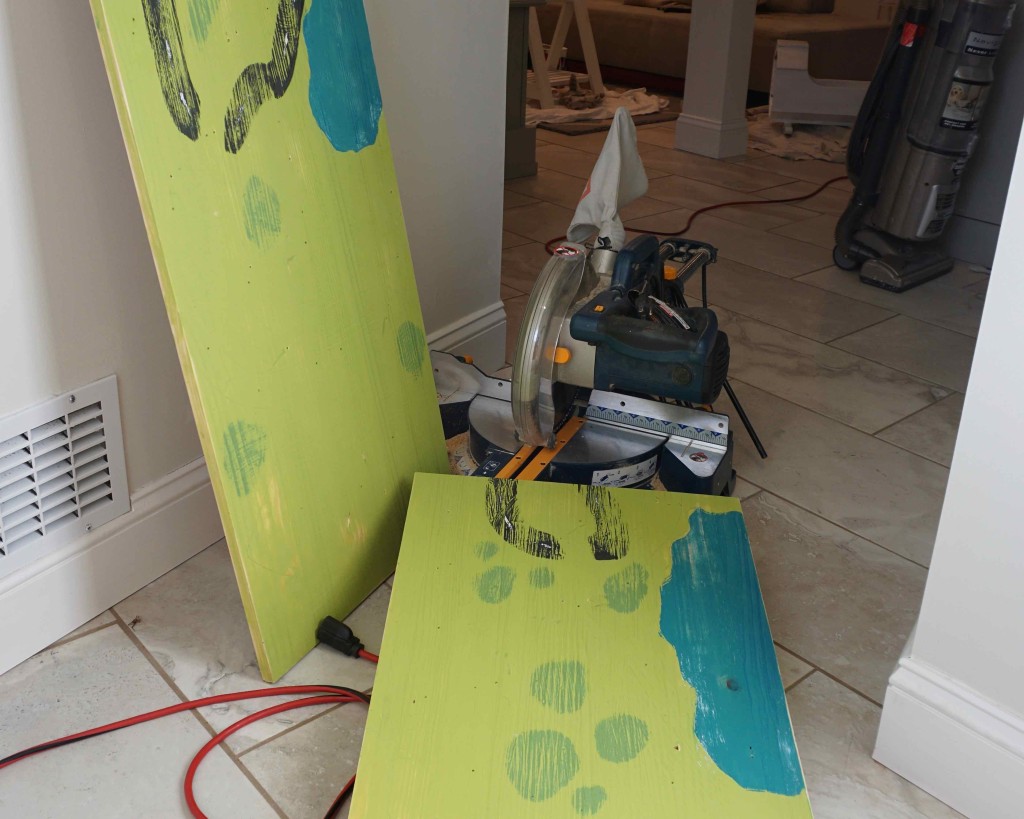 After some careful measurements, we cut the table into two pieces using our sliding compound miter saw.  The slide allows us to cut much larger widths of wood.  For the desk our short piece was 30″ and the long 42″.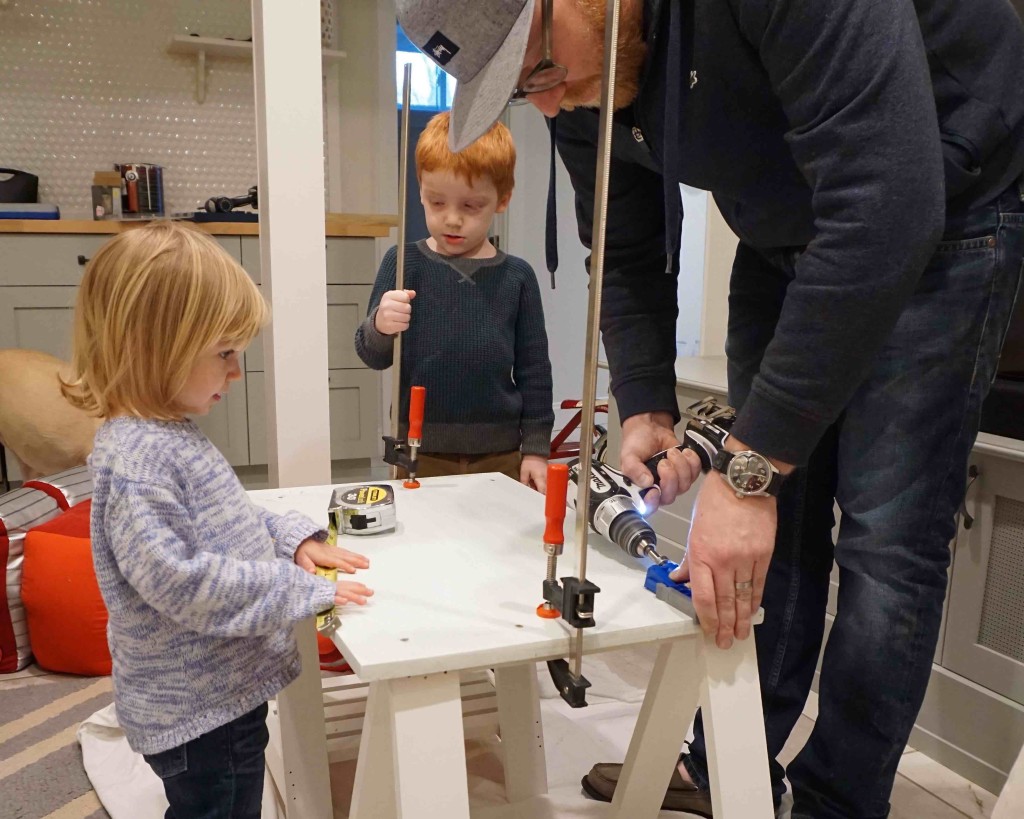 Jason clamped the short piece to the sawhorses and used the Kreg jig to drill pocket holes for attaching pieces of 1 x 6″ board.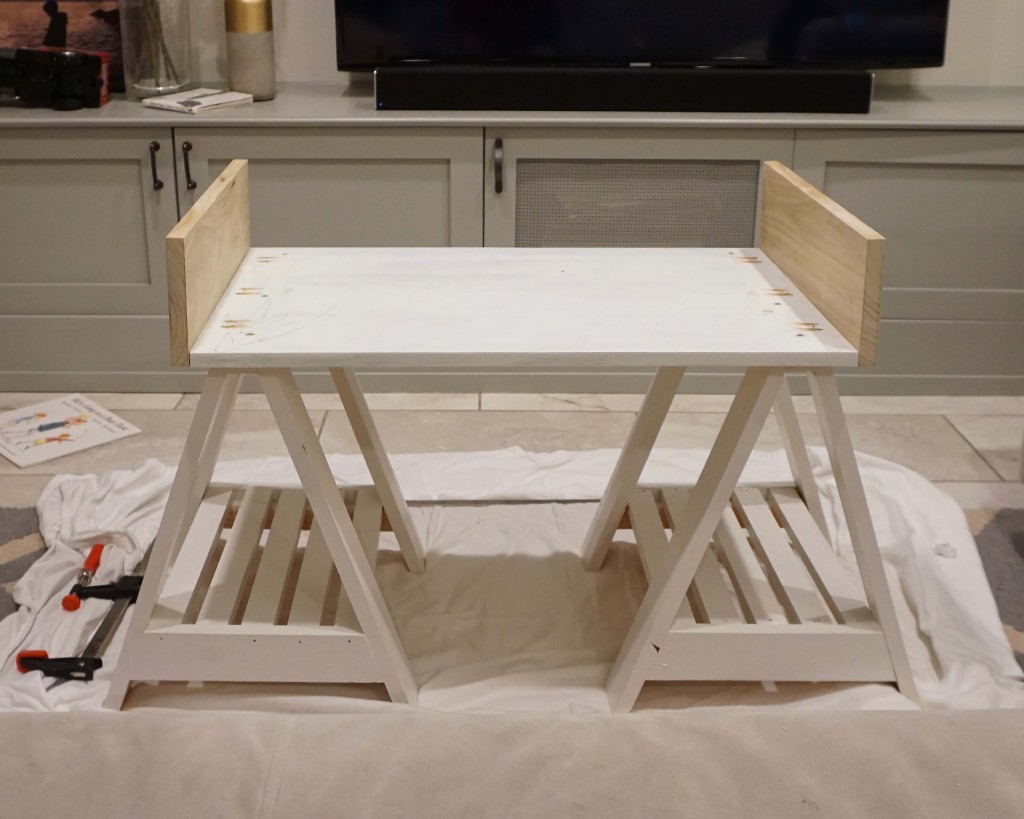 After a couple coats of paint (Ben Moore's Satin Aura in White Dove) we moved the table upstairs and added the top.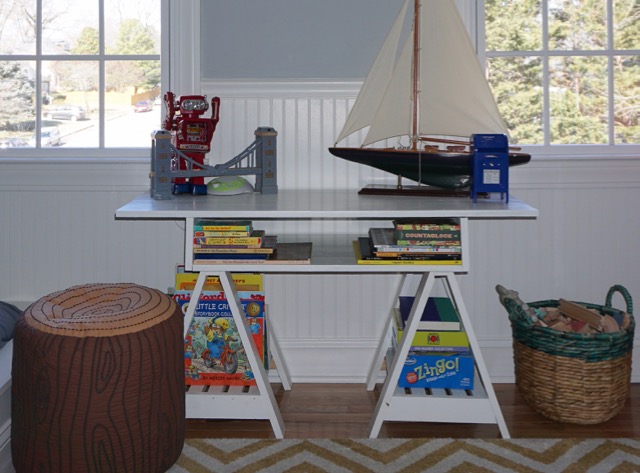 Et voila!  The transition from train table to desk was quick and easy, and is the perfect update for a growing boy.  Check out part two of this update to see how we spiced up the desk with a little paint.