When Jason and I were searching for this house a year and a half ago we had a list of wants, and a basement bathroom was pretty high on that list.  It didn't have to look great, we are obviously okay with renovating, but existing plumbing was a must.  Trenching out septic lines isn't in our skill set.  As luck would have it, this house had basement plumbing.  That's about the only good thing I can say.  Prepare yourself for the world's most frightening bathroom: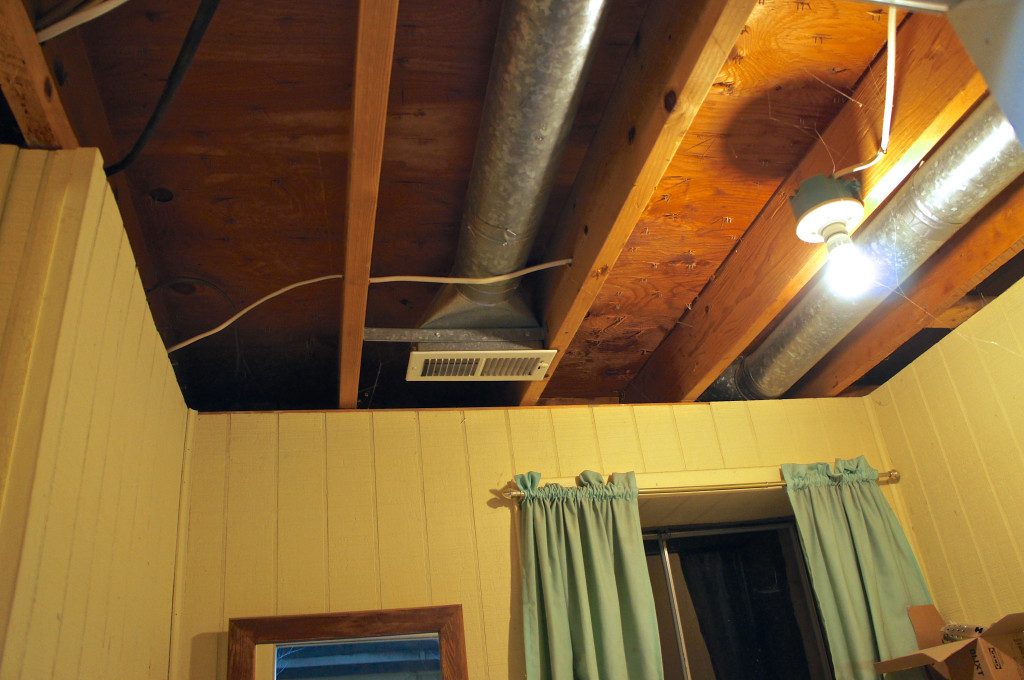 No ceiling, exterior grade wood paneling for walls, a single bare bulb ceiling light.  It was also filled with spiders, because of a fist sized hole in the wall behind the paneling that went straight out to the backyard.  Running water was the only thing this bathroom had going for it.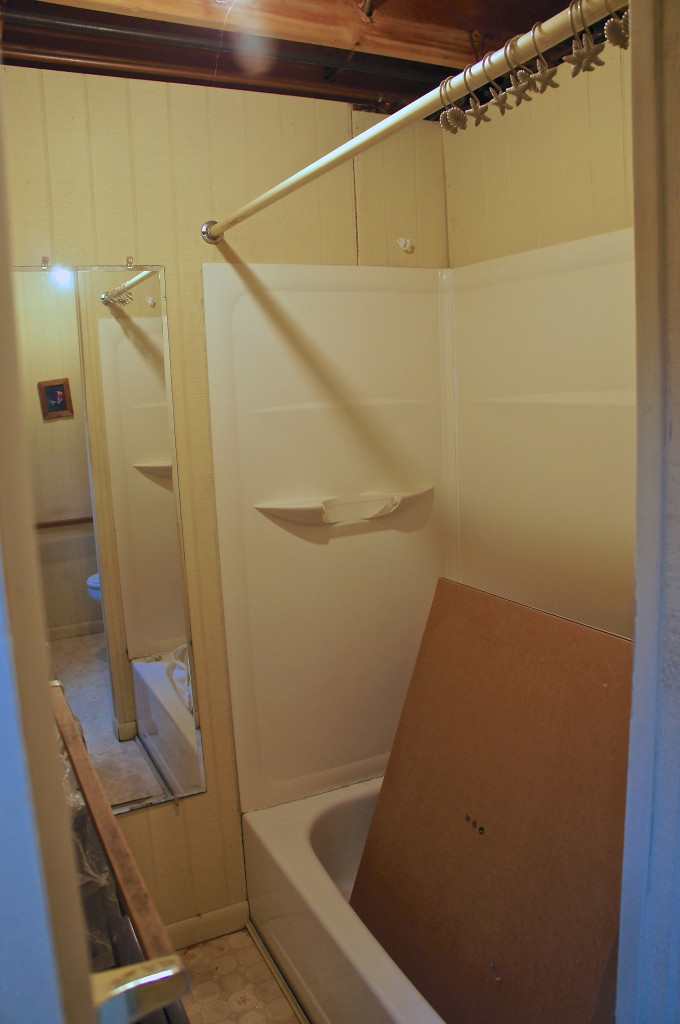 Obviously I wasn't bathing my kids in here.  The tub made for nice storage, at least.  In planning the renovation I knew I wanted a walk in shower.  Lifting a flailing 60 pound pitbull into a bathtub is not my idea of a good time.  I was also dead set on a frameless door, which was tricky to find within our budget.  Costco carried this frameless door with a fiberglass shower pan base, for $899, less than anything else I found.  The fiberglass pan would also save us quite a bit both in labor and materials for the shower floor, but I was worried it might look a little…there's not really any better way to say this-cheap.  
After viewing far more shower pan photos than anyone in their right mind, I decided it would work as long as we chose a tile close to the color of the pan.  We didn't want to highlight it with too much contrast between materials:
I had been leaning towards using white ceramic subway tile on the walls anyway, because not only is it timeless and elegant, it's $1.25 a square foot (that was the price at Lowe's, it's almost double at Home Depot).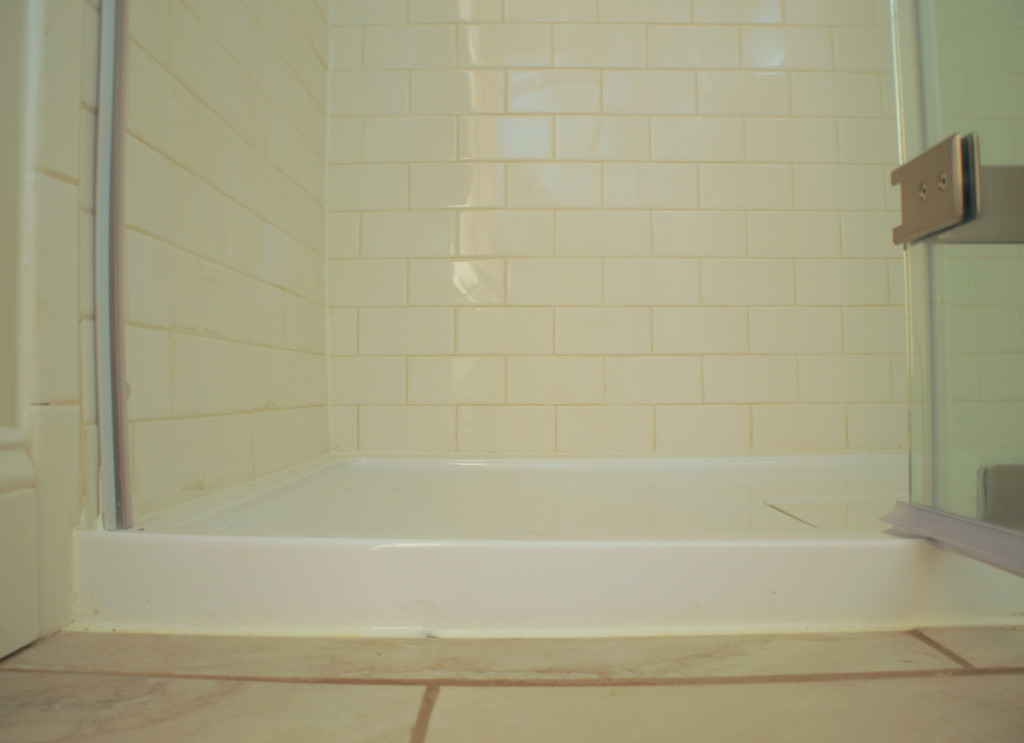 We added a little dimension with a stone mosaic tile on the shower shelf: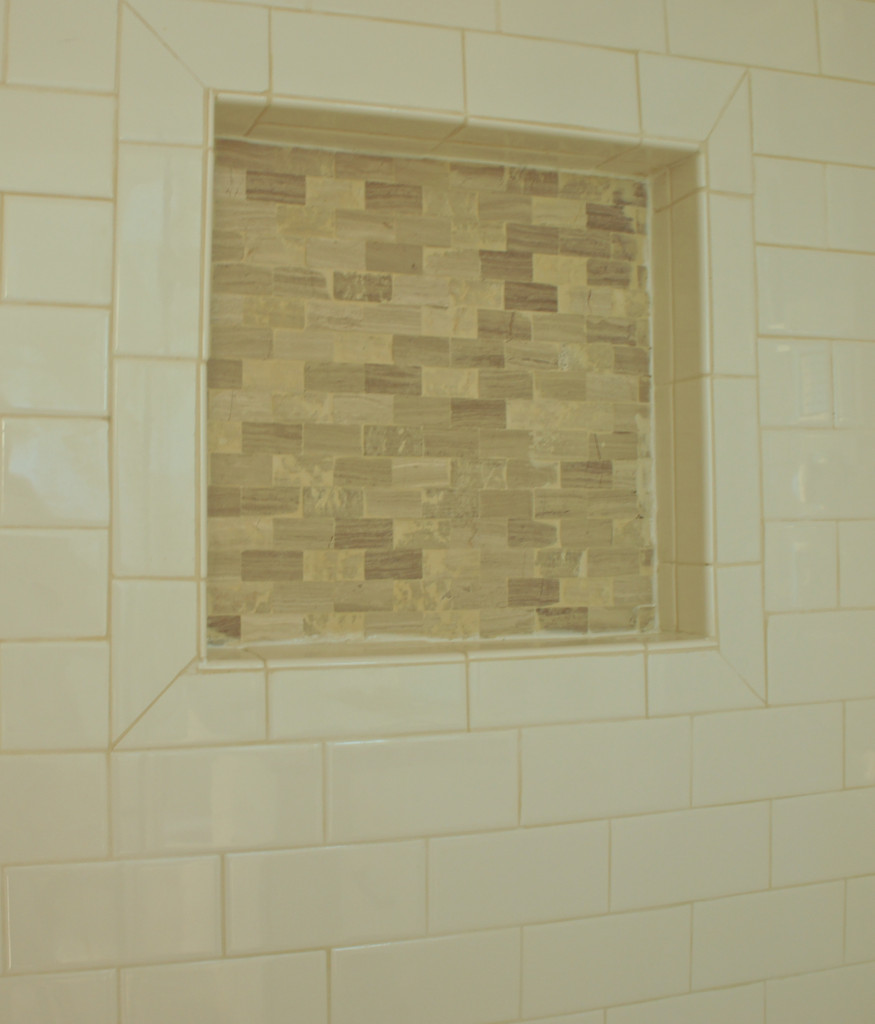 The other area where we cut costs was the shower head.  In my opinion, this thing is a bit of an eyesore.  Functionally, though, it's amazing, and was $179 at Costco, versus anywhere from $600-$2,000 for a more traditional look with the same features.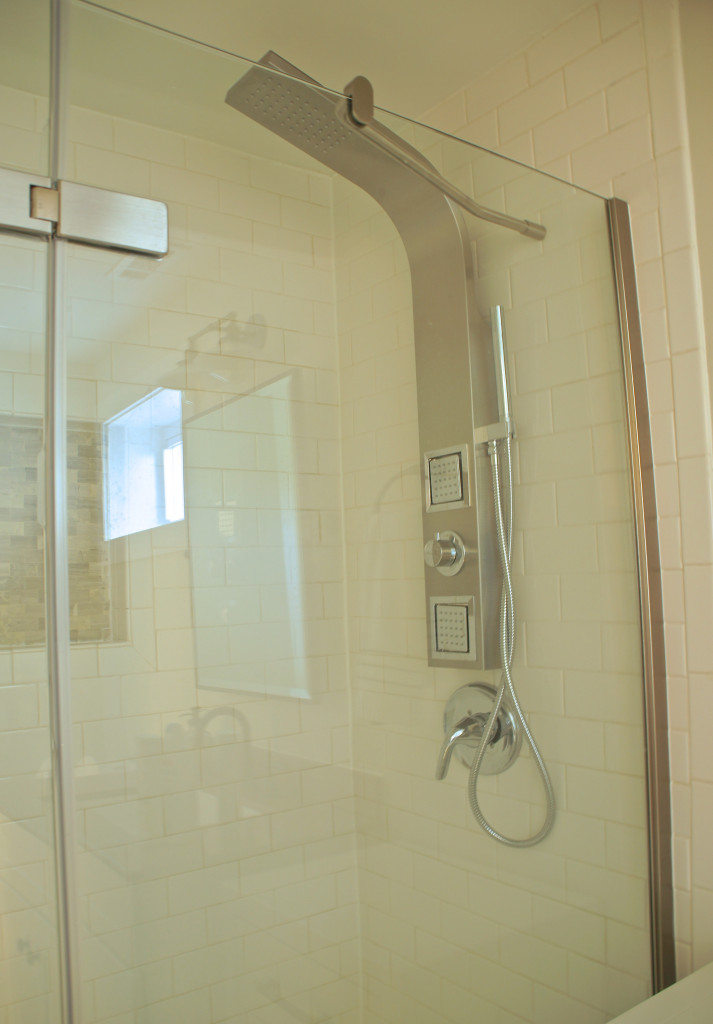 The final product is a far cry from where we started: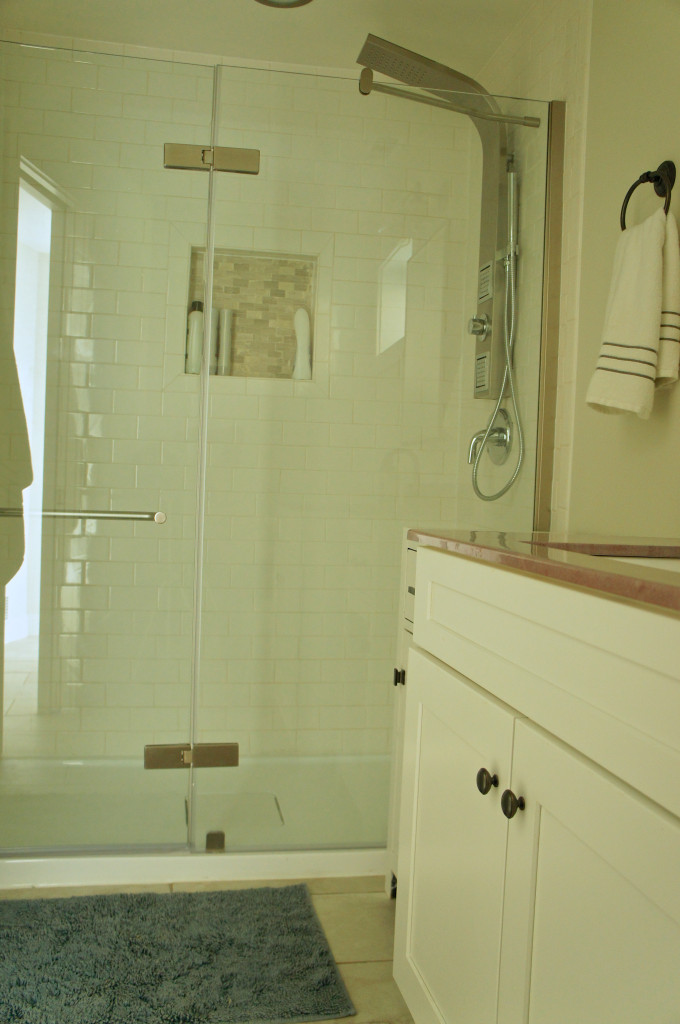 We found a decent, in-stock vanity at Home Depot for a relative bargain.  The light and mirror are from Restoration Hardware.  The mirror I purchased last winter because it was marked down 80%.  It sat in the basement waiting to be used for the better part of a year.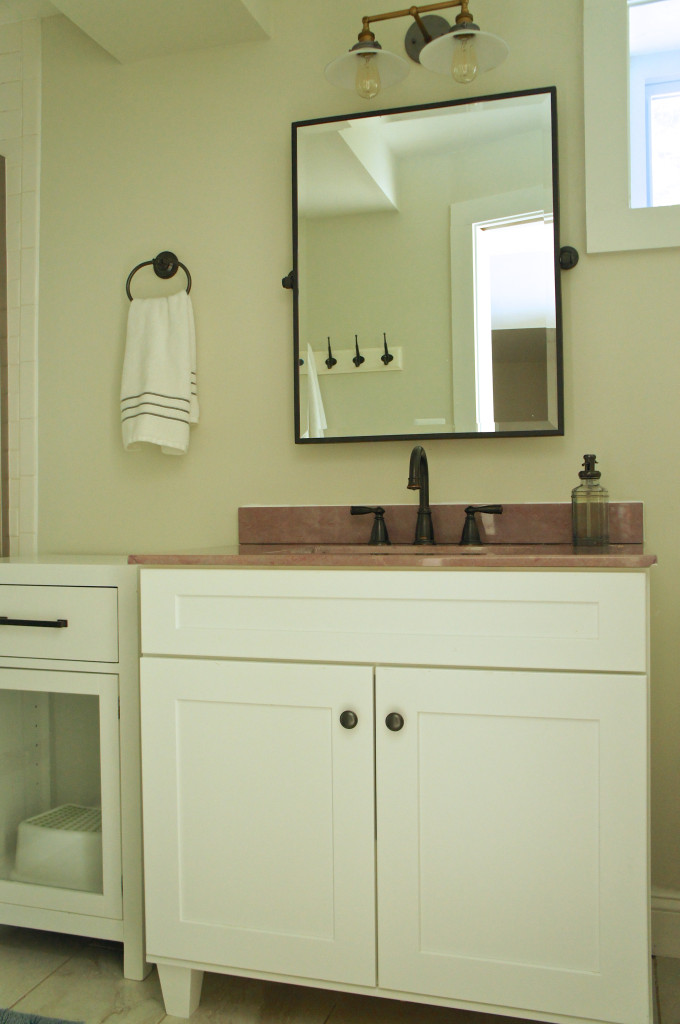 Lighting and hardware are generally where I splurge.  The eye immediately is drawn there, and it's often overlooked.  So, by going with the absolute least expensive floor tile we could find (there is 600 square feet of that, so every penny counts), we managed to stay on budget and still pull off a pretty upscale bathroom.  Best of all, J patched the hole in the wall, so there's not a spider to be found.