G was occupied by this box long enough for me to attach the legs of the last item we were waiting on to complete our master bedroom, yesterday.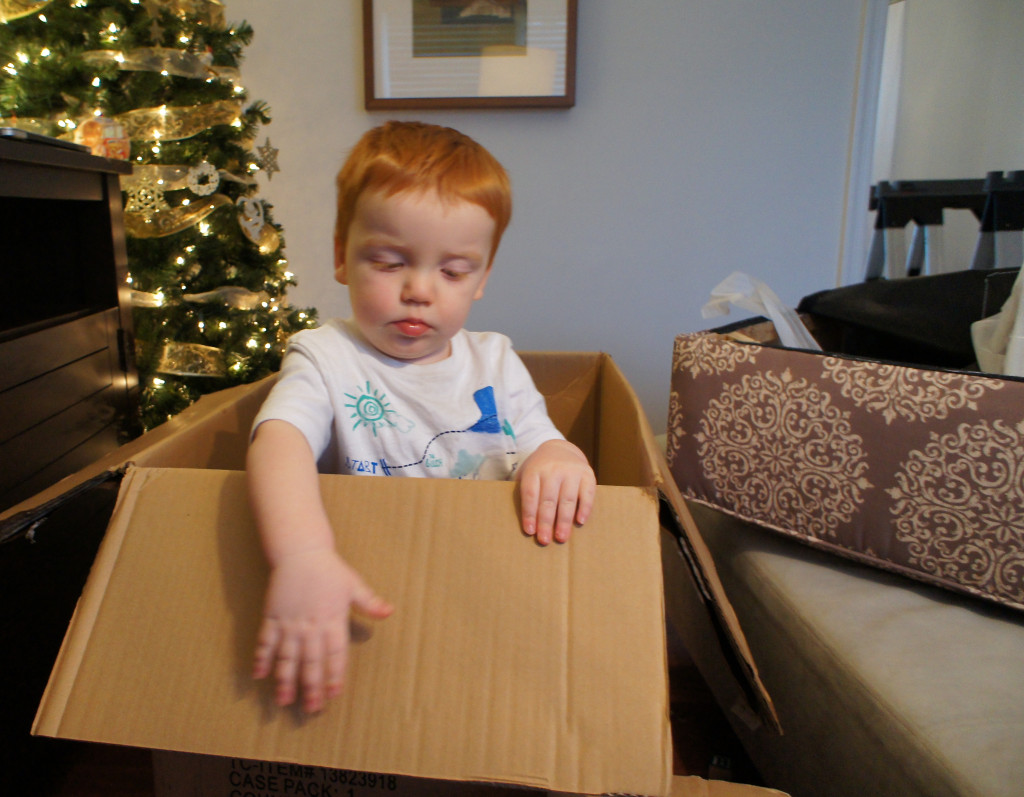 Here's another look at the before pictures:
Not too exciting.  After pulling up the carpet we installed hardwood floors and painted the room Benjamin Moore's Beach Glass.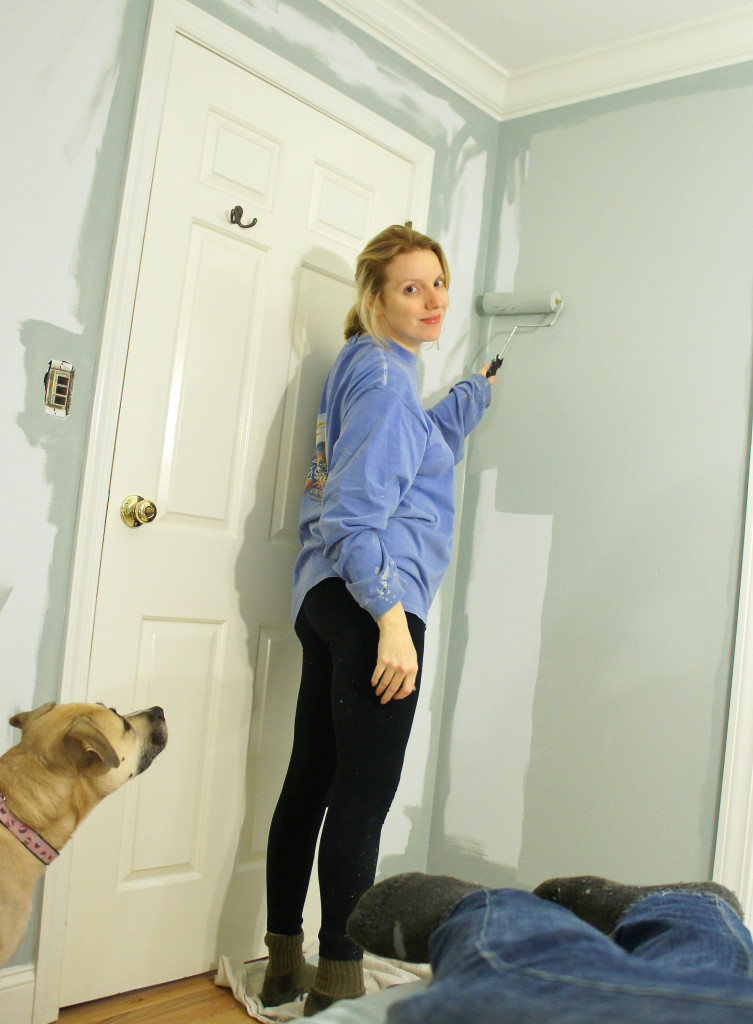 We reupholstered our headboard in a bold print, so I kept the rest of the decor fairly simple.  The tall lamps aren't my favorite, but we currently don't have any overhead lighting and after trying out a couple shorter lamps, I decided we needed to keep these to project the light around the room.  Our nightstands consisted of a plant stand and a bathroom cabinet.  They really didn't bother us except that they were different heights and threw off the symmetry, so we splurged on two new side tables, on sale for $54 each at Target.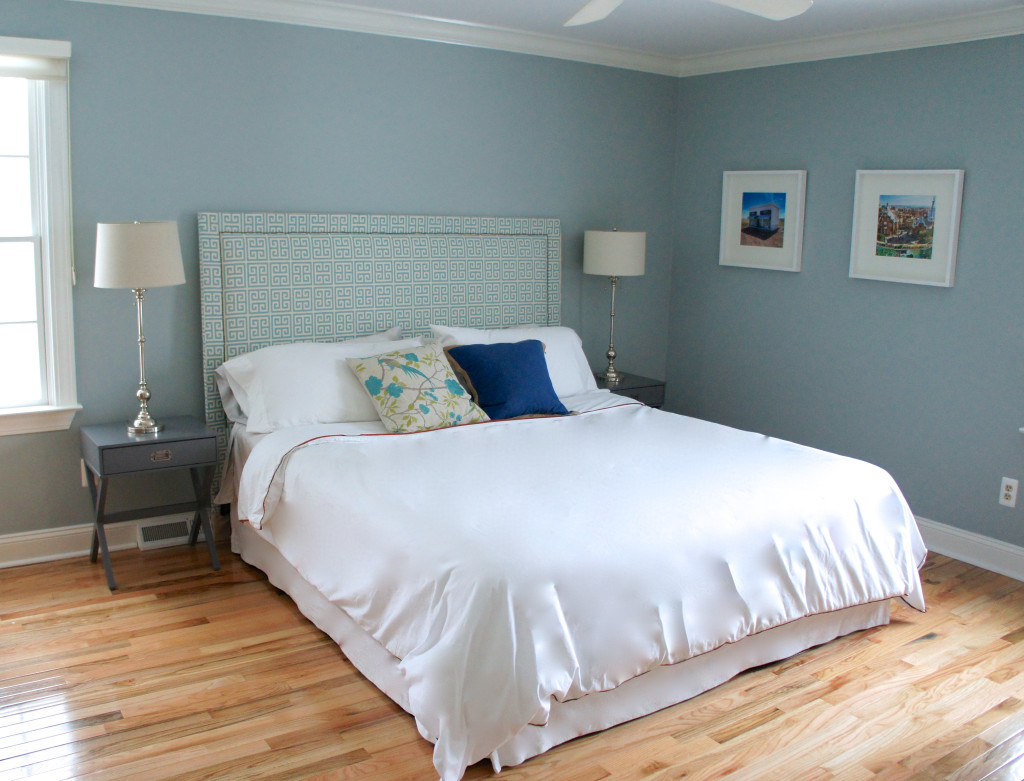 The only other furniture purchase we made was a chair.  Jason and I like having our office on the main floor of the house, and due to lack of space the only way to make that work was by building a computer nook into our media center.   It has proven to be a great solution, but left our desk in need of a home.  Luckily, we had plenty of space in the bedroom after the floors were done, so I decided to use it as a dressing table of sorts.  These two mirrors hung in the dining room of our old house: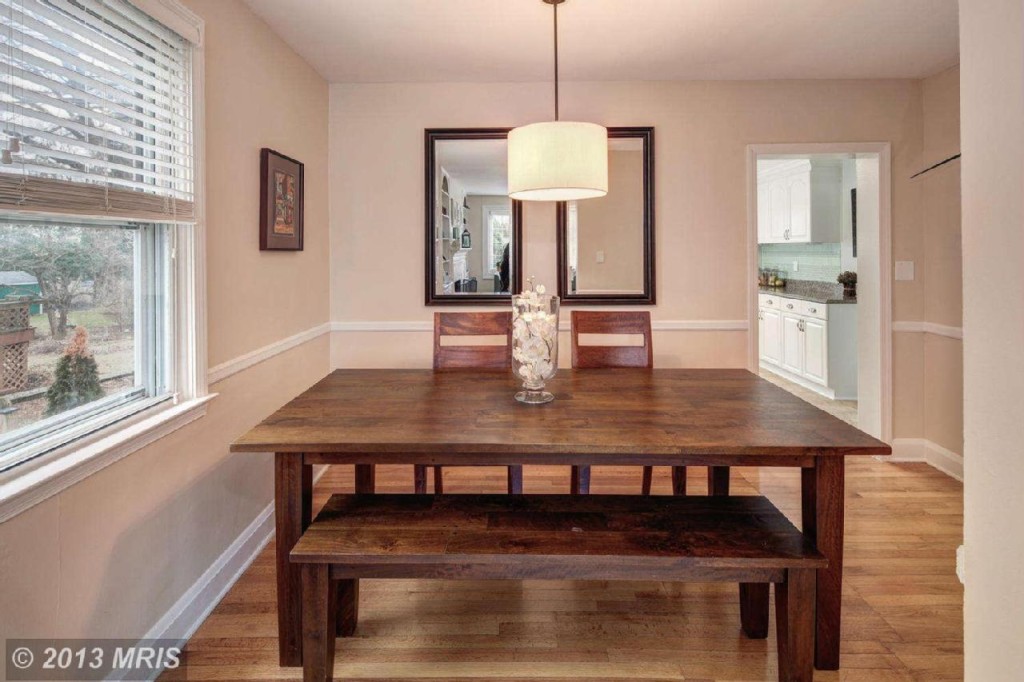 One of them has been in Grant's bathroom since we moved in, so the other was still being stored in the basement.  Along with our new chair, it completed the transformation from desk to dressing table.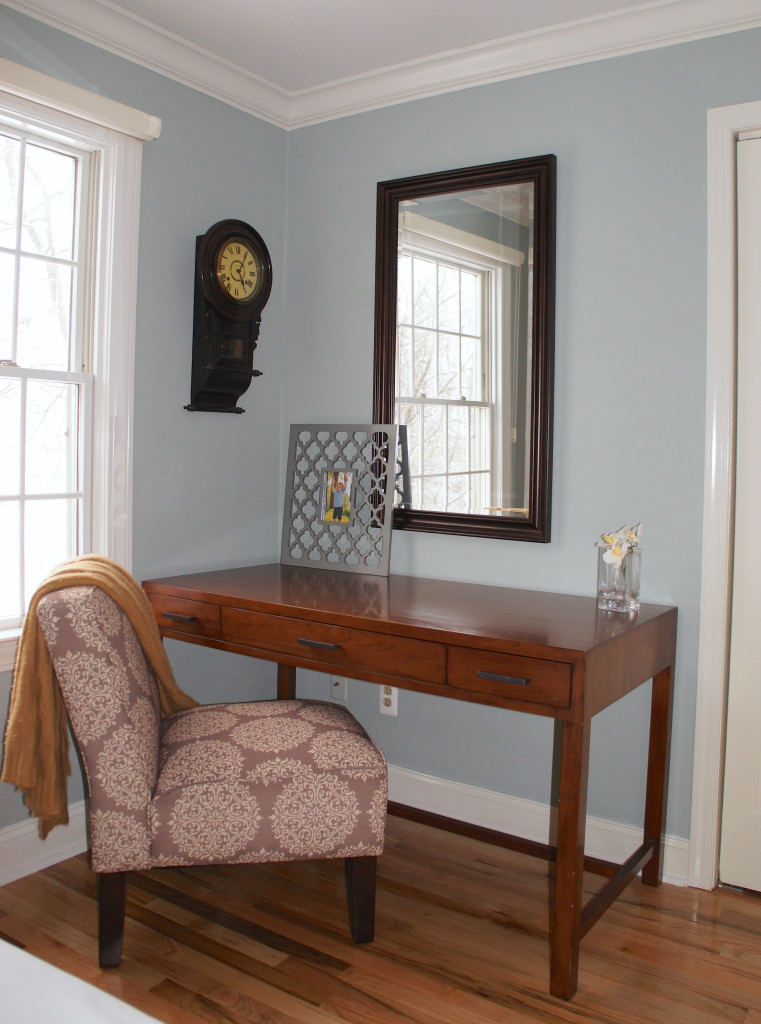 The only item left on our list was artwork for the bare walls.  We bought a Sunburst mirror (also from Target) to fit above the dresser.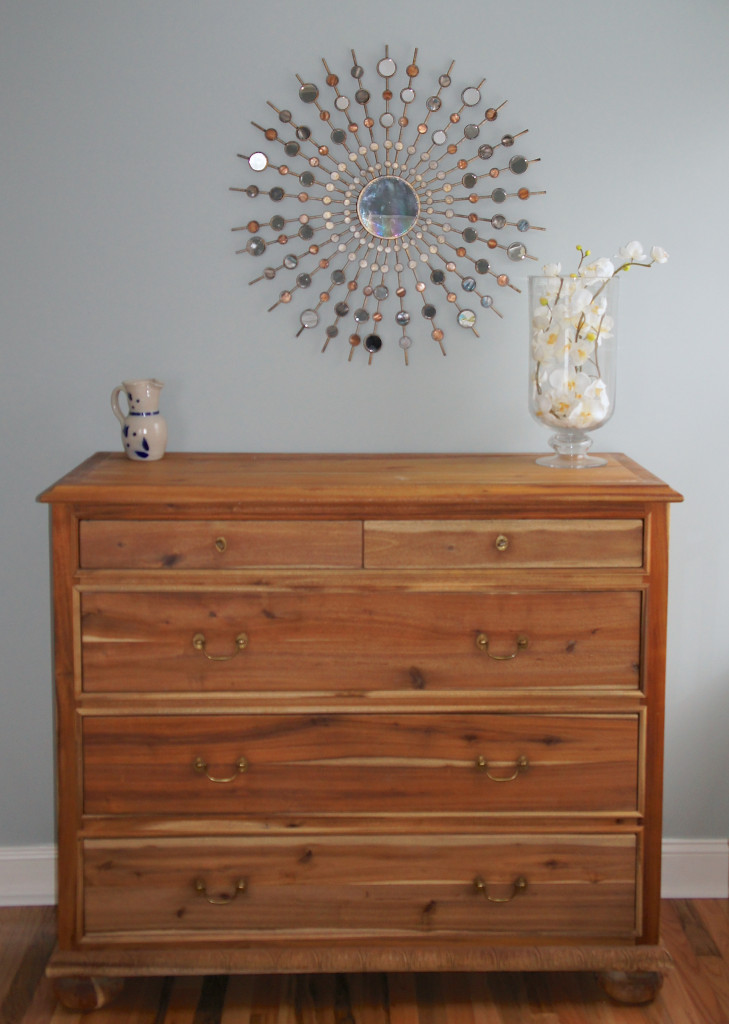 Most of the artwork in our house is in the form of photographs, not because we are huge photography buffs, but moreso because it's inexpensive.  I use Flickr, a photo sharing site where people can post pictures and choose whether to allow downloading (so it's legal).  Costco does inexpensive printing and Ikea's Ribba line always has the modern look we like for framing.  For the bedroom I found a photo of The Park Guell in Barcelona, where Jason and I honeymooned.  The other is Prada Marfa, a sculpture built on the West Texas landscape where I grew up.  If you haven't heard of it, it's a pretty cool exhibit and makes for a great photo.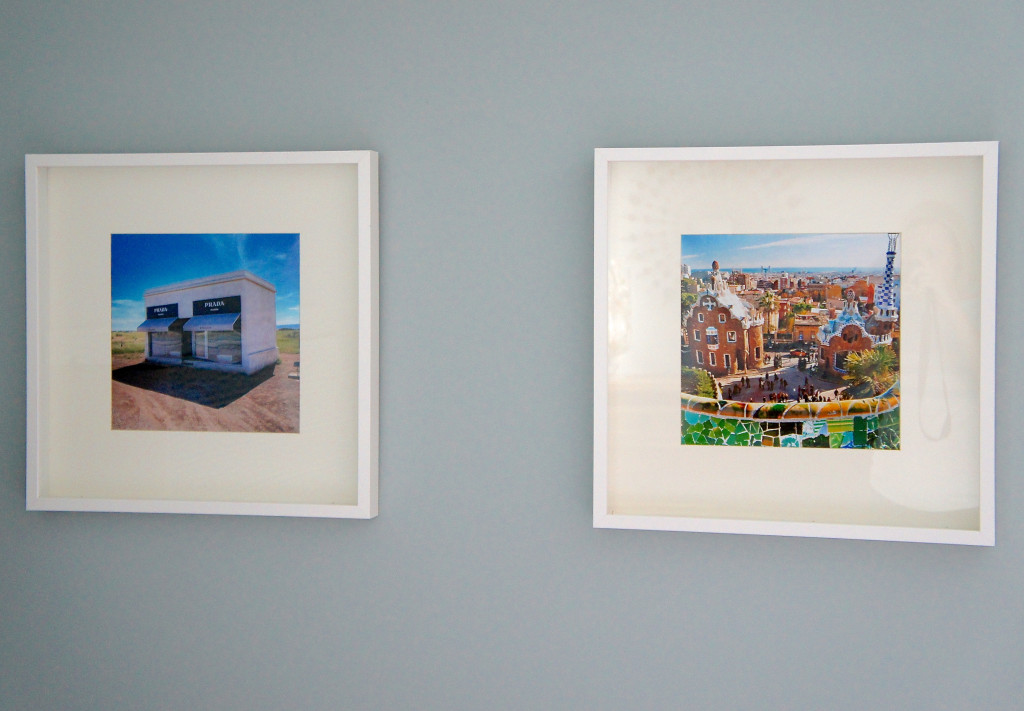 The bright colors of the photos next to the large white mattes add nice contrast to the calm, blue walls.  Most of the updates consisted of repurposing what we already had, which kept costs pretty low.  Here's a full breakdown of where our $383 budget went:
Benjamin Moore Natura Paint in Beach Glass: $65
Two 20″ square Ikea Ribba Frames @ 20% off on Black Friday: $34
Two 12 x 12 photos printed at Costco: $6
Sunburst Mirror from target: $50
Two Threshold Campaign Side Tables: $108
Chair, on clearance from Target: $95
Total reupholstry costs for fabric and nailheads: $25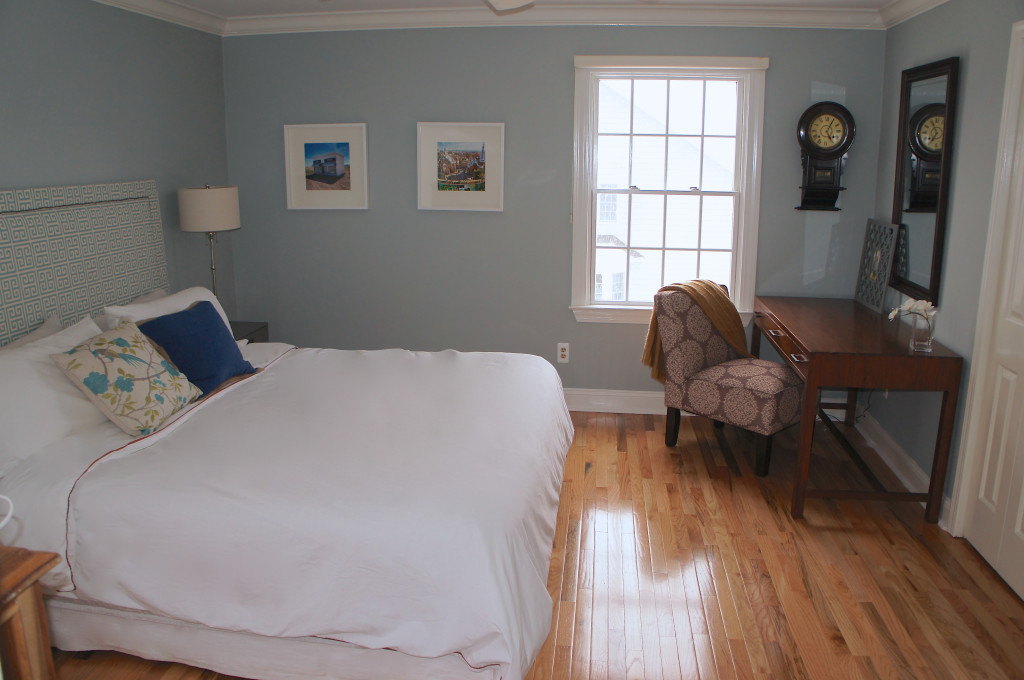 I honestly can't believe this is our bedroom.  We were so used to having furniture crammed up against the walls while we worked on the floors, we never even considered that it could be a relaxing place for us to unwind.  The master bedroom in our old house was so small, there was barely room to walk around our bed and we never really decorated.  We didn't even bother painting until about a week before we put the place on the market  I keep feeling like I accidentally walked into a neighbor's house when I go in here, it's way too nice to be the place where Jason and I sleep.
We are still in need of a rug and window treatments, but those items will have to wait for now.  At the moment we are focused on making the most of this snow day: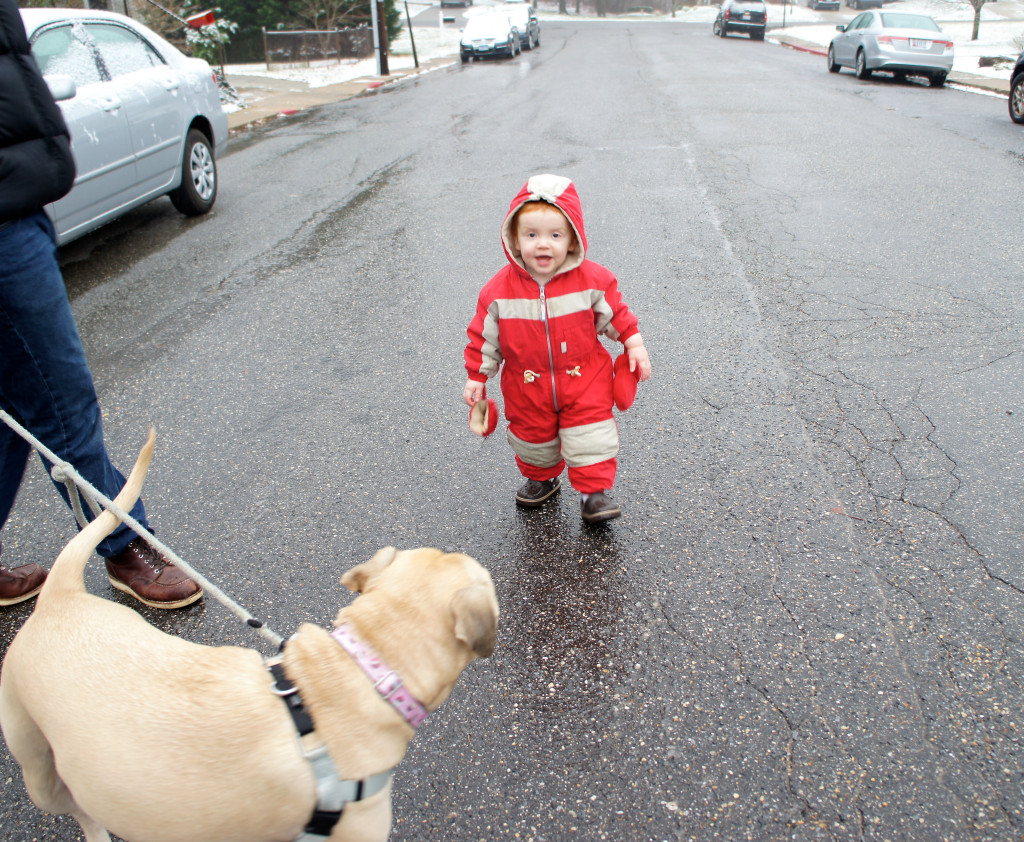 I took that picture this morning before Jason headed off to work, we've had a nice dusting since then.  Grant and I are headed over to a friend's house for a sledding play-date this afternoon, so he is in for a real treat!