Last night I baked cookies with Grant for the first time.  It was one of those warm and fuzzy Mom moments that you don't experience until your kids start getting a little older.  He wasn't the least bit of help, of course.  I poured the chocolate chips into a bowl for him to throw into the batter and he kept shoveling them into his mouth instead of mixing them into the cookies.  Afterwards we turned the oven light on and sat on the floor to watch them bake.  He kept crying and trying to open the oven to get to the "kicky", so I rocked him and sang Christmas carols and he clapped at the end of every song until they were done baking.  Then the three of us sat at the dining table and ate cookies hot out of the oven.  It was about as perfect a night as I can imagine.
This picture has been in my "baby" folder on Pinterest ever since I found out we were pregnant again: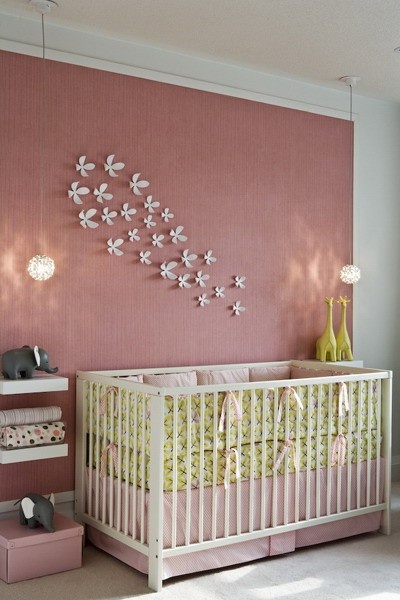 I knew I wanted to incorporate the Umbra 3D Flowers into our nursery in some way, and once I decided to make our "birds on a wire" stenciled wall, it seemed like the perfect spot.  I purposely went easy on the birds to leave plenty of room for flowers.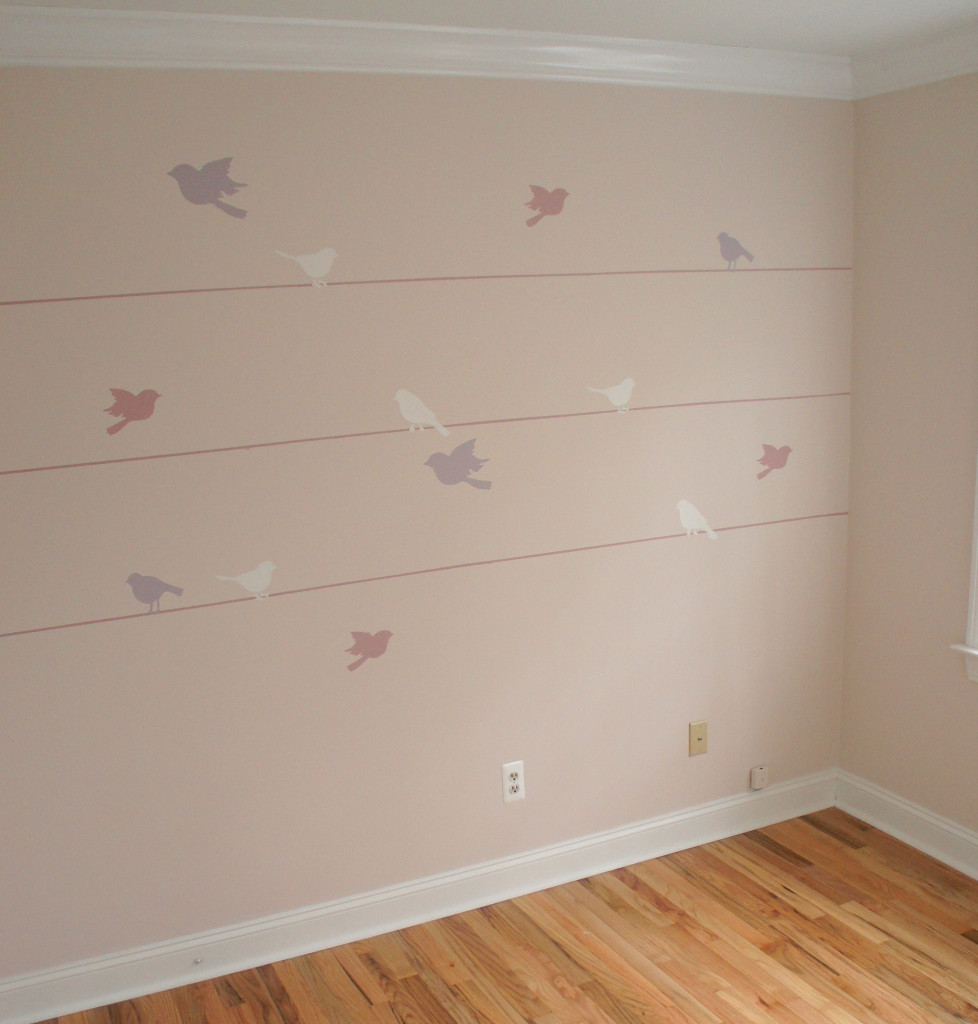 Amazon sells "used" sets of Umbra 3D Wallflowers for $14 (full price they're $20).  Upon closer inspection I learned that "used" means the packaging is damaged, so the box looked like this when it arrived: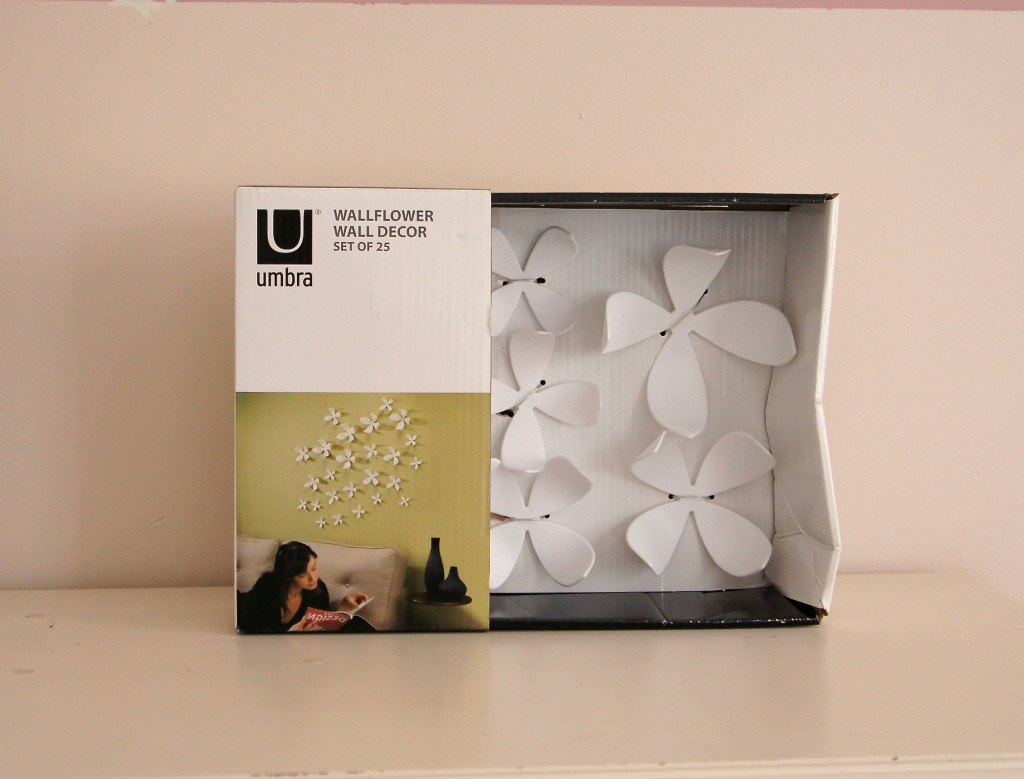 I've paid full price for plenty of things that have shown up in boxes more damaged than that.  The wallflowers come with plastic caps that pop into the back and 3M adhesive stickers.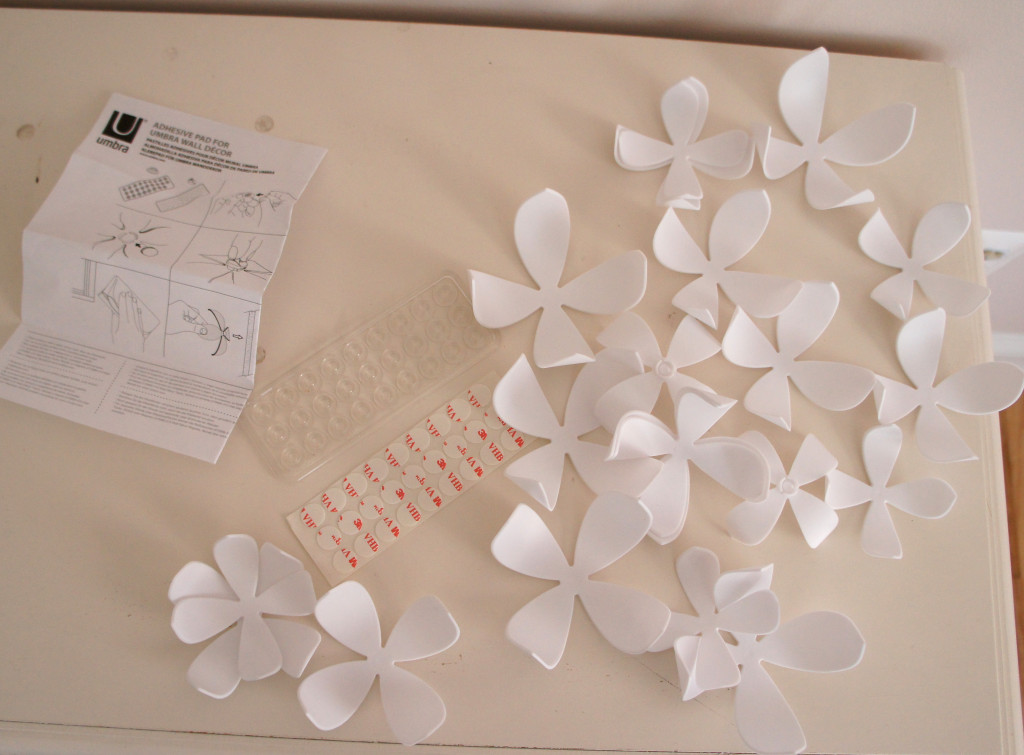 The caps can be attached to the wall with the adhesive, and the flowers will still come off, so you can rearrange the placement of the various sizes.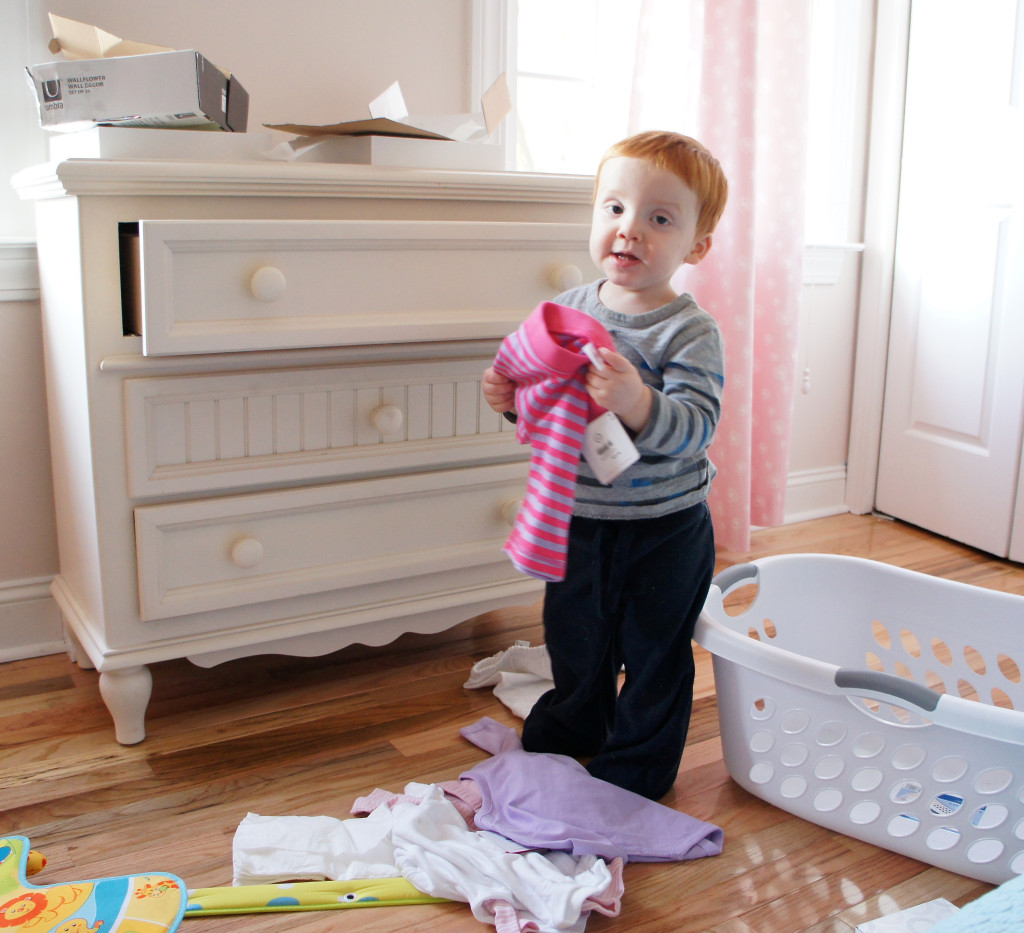 G had fun playing with his sister's clothes while I arranged things.  I don't think he's ever seen that much pink and purple at one time.  Originally I planned to leave out the largest flowers and space the smaller ones out on the wires, but it felt a little too neat.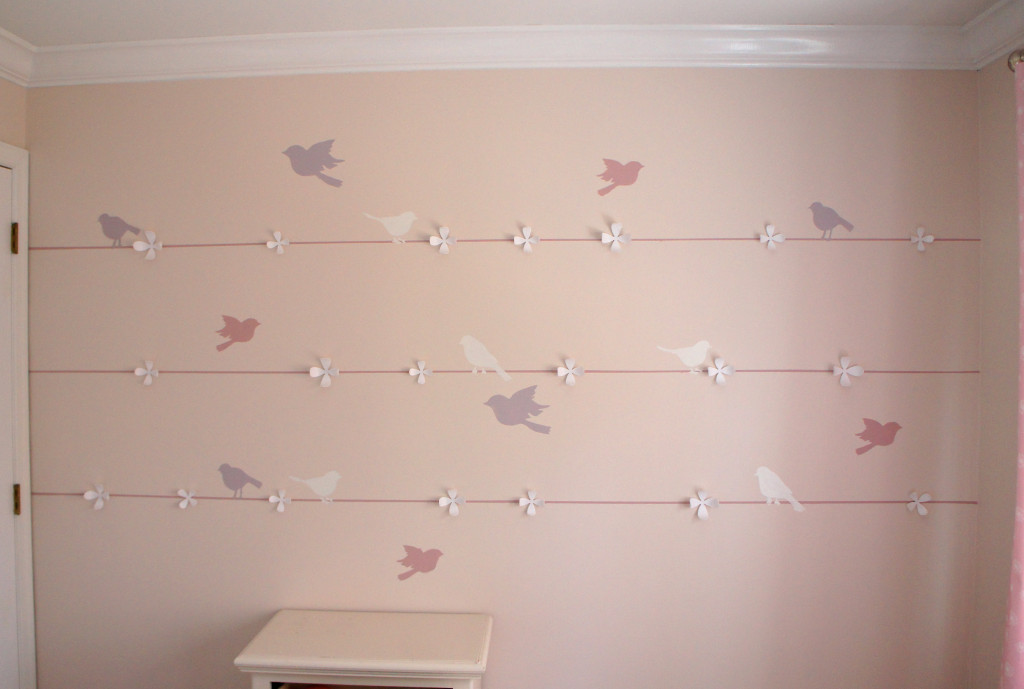 This is how it looked out after I added the big flowers in to fill the empty areas: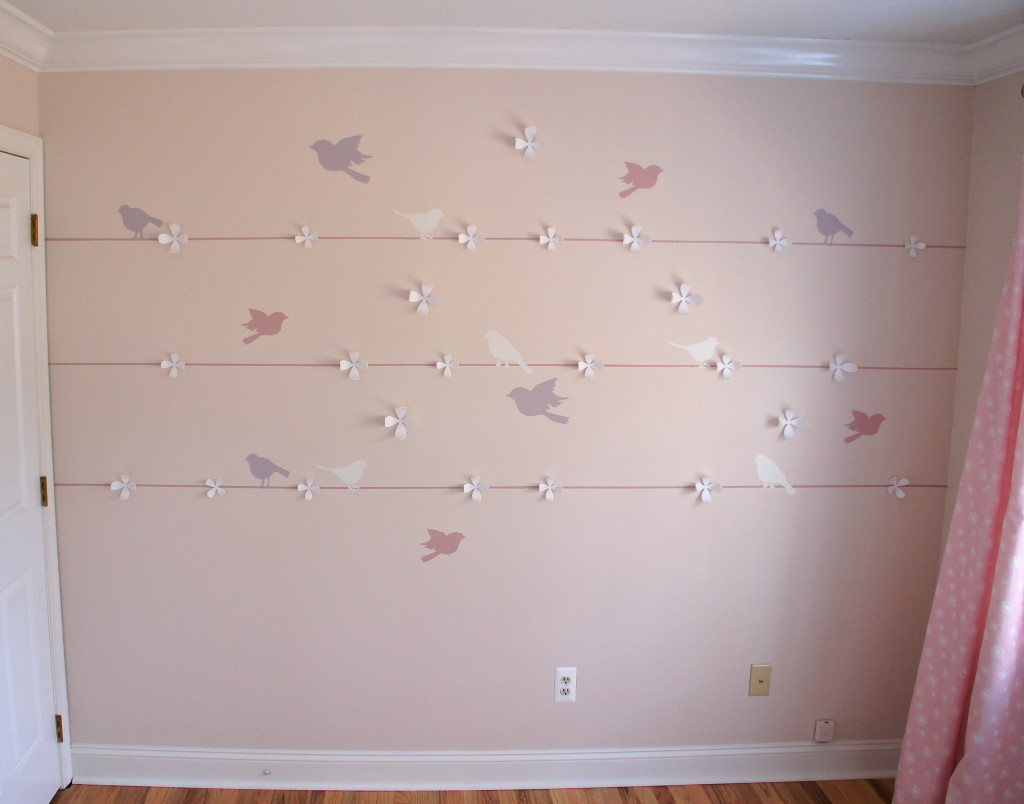 I love it.  The wallflowers are exactly what the room was missing.  The last things on our nursery list are a rocking chair (I thought the new baby would be able to take Grant's old one, but he loves to sit in it and read books at night, so she'll be needing her own) and an Ikea Expedit shelf to use as a changing table and toy storage.  According to my baby app, I have 100 days of pregnancy left, so we have a little time to finish things up.  It's time to start scouting Craigslist!