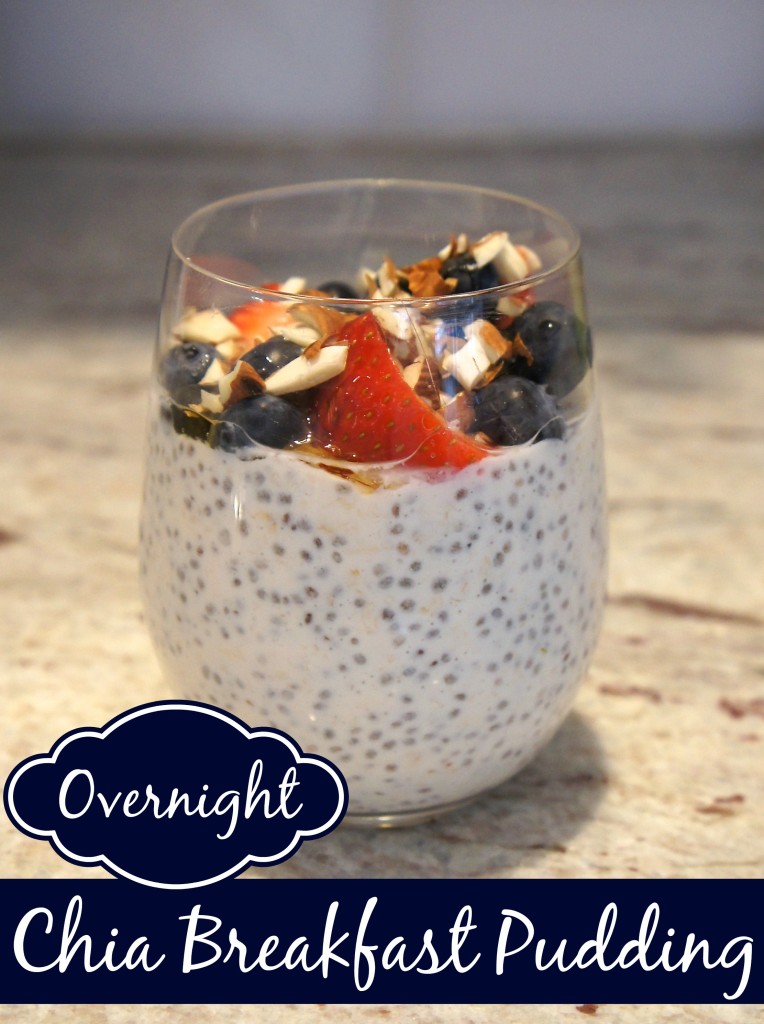 At 37 weeks pregnant I've been focusing on make-ahead meals to get ready for life with a newborn in our house, so I thought I'd share a few of our favorites over the next couple weeks. It also helps me get back into the mind-set of eating right to drop the baby-weight.  As a nurse, I have a pretty good understanding of nutrition and try to keep our meals low in refined carbohydrates and as nutrient dense as possible.  Chia Breakfast Pudding fits that description perfectly.  My (almost) two year old and husband both love it, it's incredibly easy to make, and packed with nutrients.  Chia seeds are filled with Omega-3 Fatty Acids and provide more anti-oxidant activity than blueberries, so they're an awesome addition to any diet.  
Chia Breakfast Pudding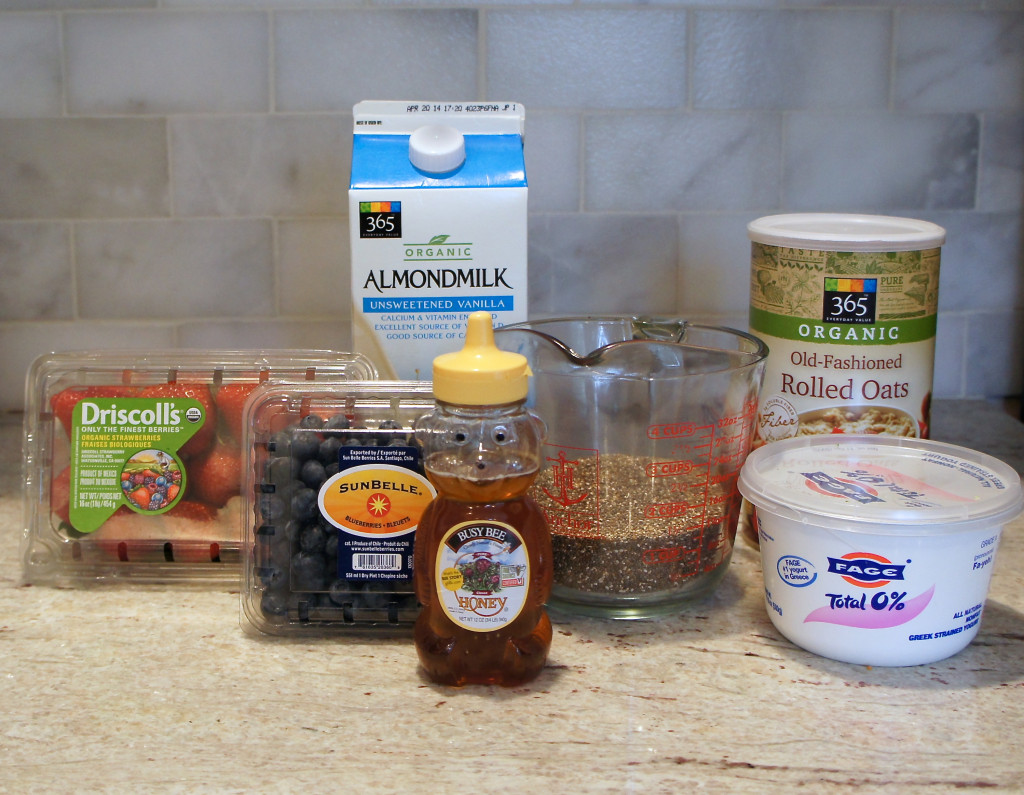 2 Cups Greek Yogurt
2  1/2 cups Almond Milk
3/4 Cups Rolled Oats
1/4 Cup Honey
2 tsp vanilla
1/2 Cup Chia Seeds
Fresh Fruit
Honey (to pour over fruit)
Chopped Nuts (optional)
Whisk together Greek yogurt and almond milk until smooth.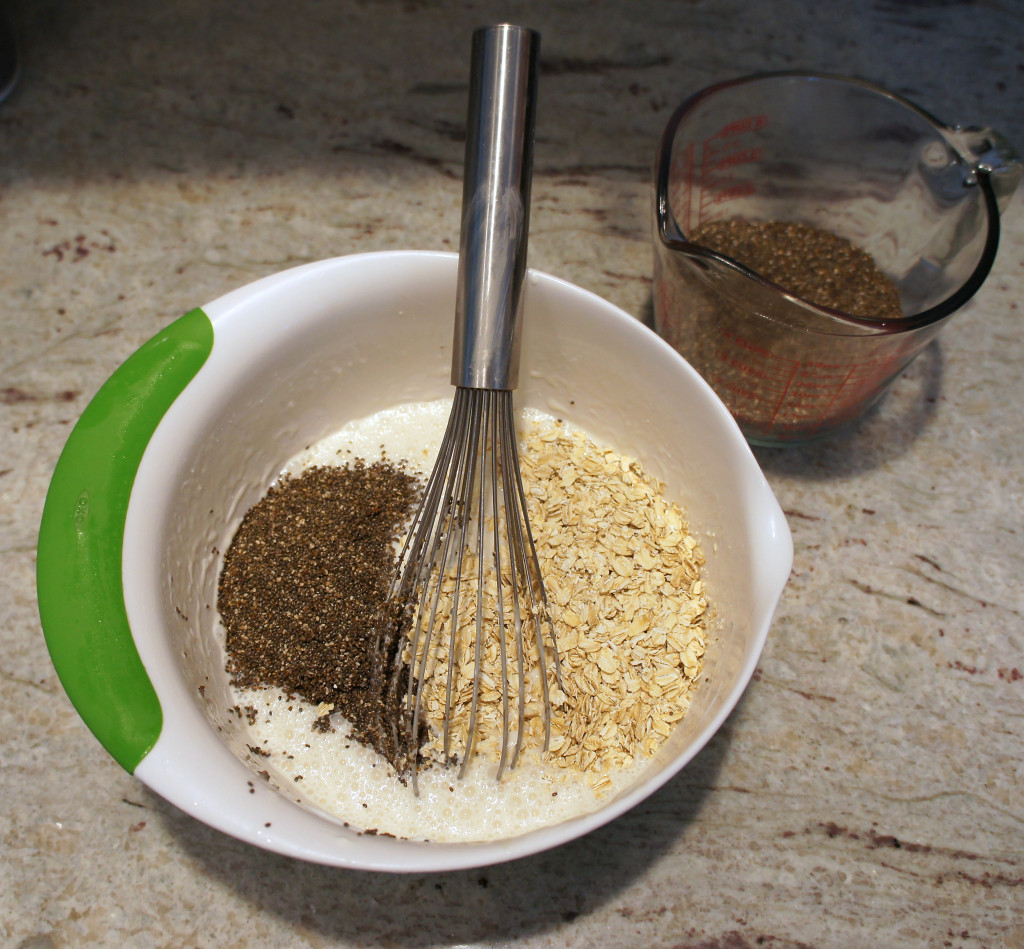 Add oats, chia seeds, honey, and vanilla, and whisk until combined. Let sit for thirty minutes to soak up moisture.  Stir, and store in refrigerator overnight.
In the morning I chop up strawberries and almonds to toss on top of the "pudding" with honey and blueberries.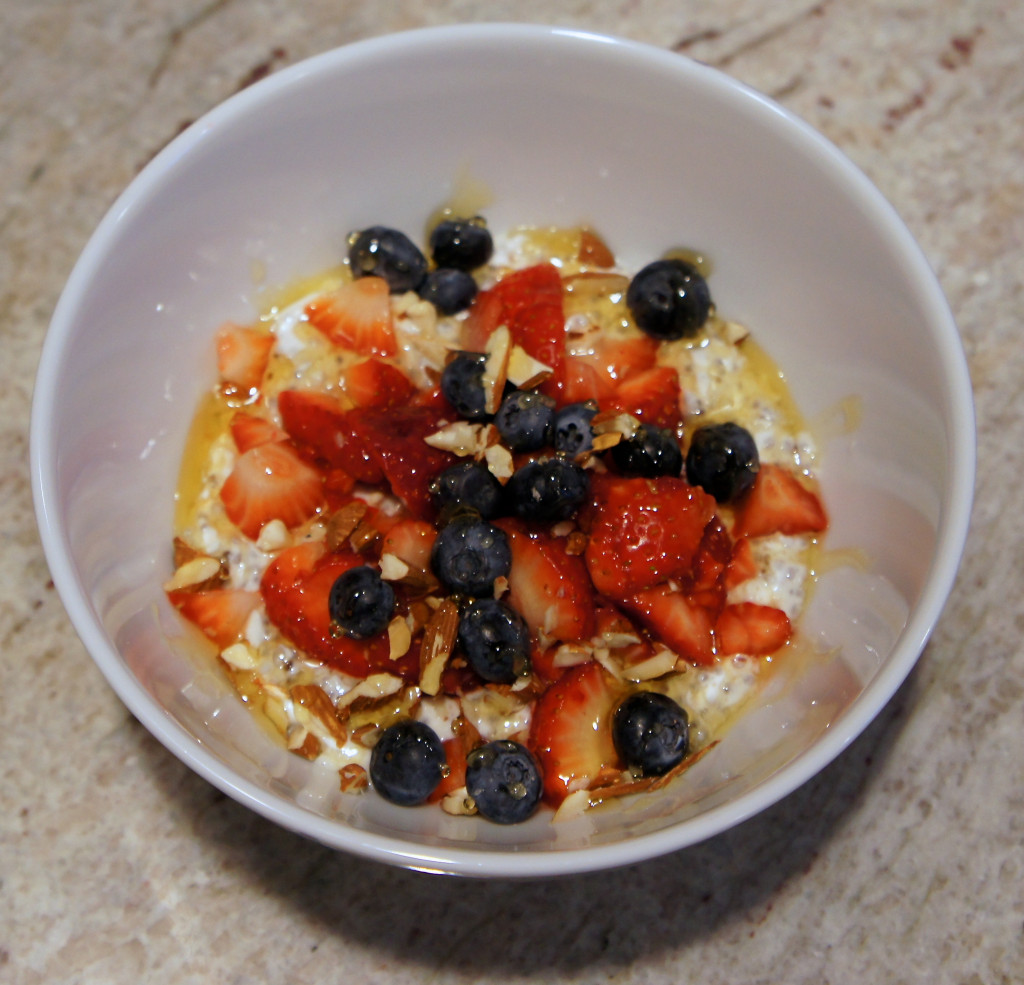 This makes enough for about 10 servings, 2 adult bowls and one toddler sized, for three to four days.