Georgia has been brightening up every day of the last twelve months with her bubbly personality, and we were so excited to celebrate her first year.  For a little lady who took her first steps at 8 months old and hasn't slowed down since, her first birthday called for something extra active.  It hasn't warmed up enough to plan anything outdoors, so we decided to throw her an art party.
This awesome Crayon Invitation from Tiny Prints set the tone: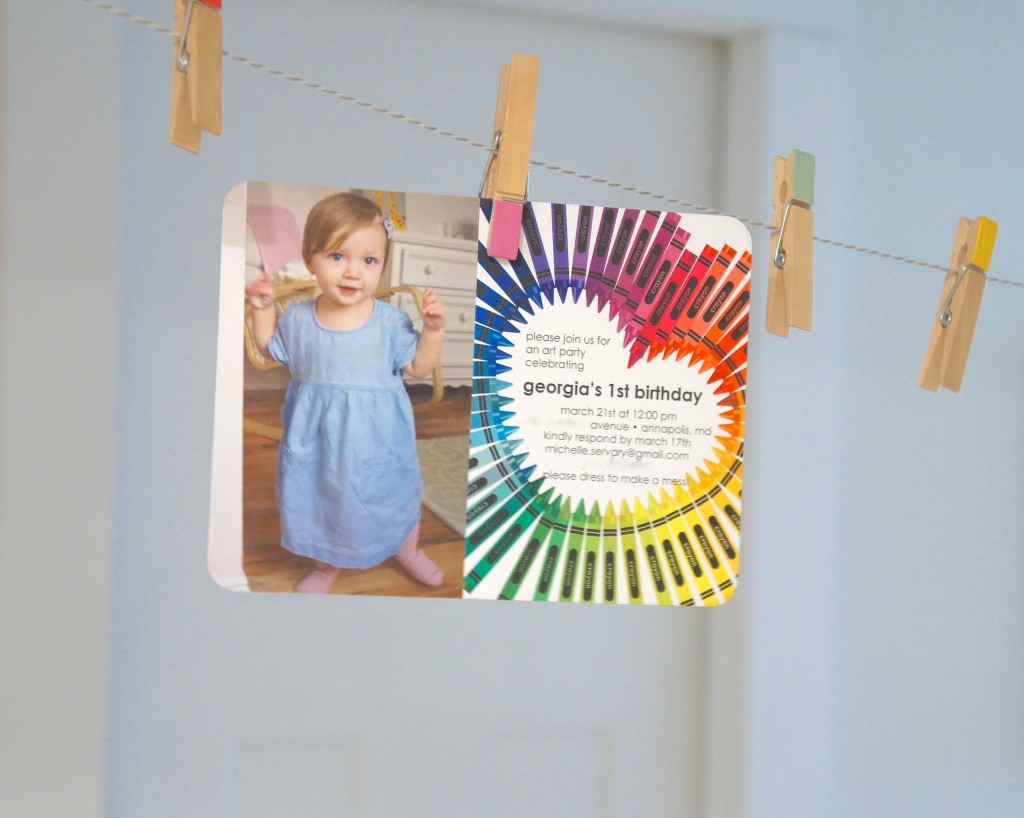 The invite is hanging on our "drying station"-made of bakers twine and clothespins.  It came in handy for the more prolific artists, because wet finger paintings take up a lot of table space.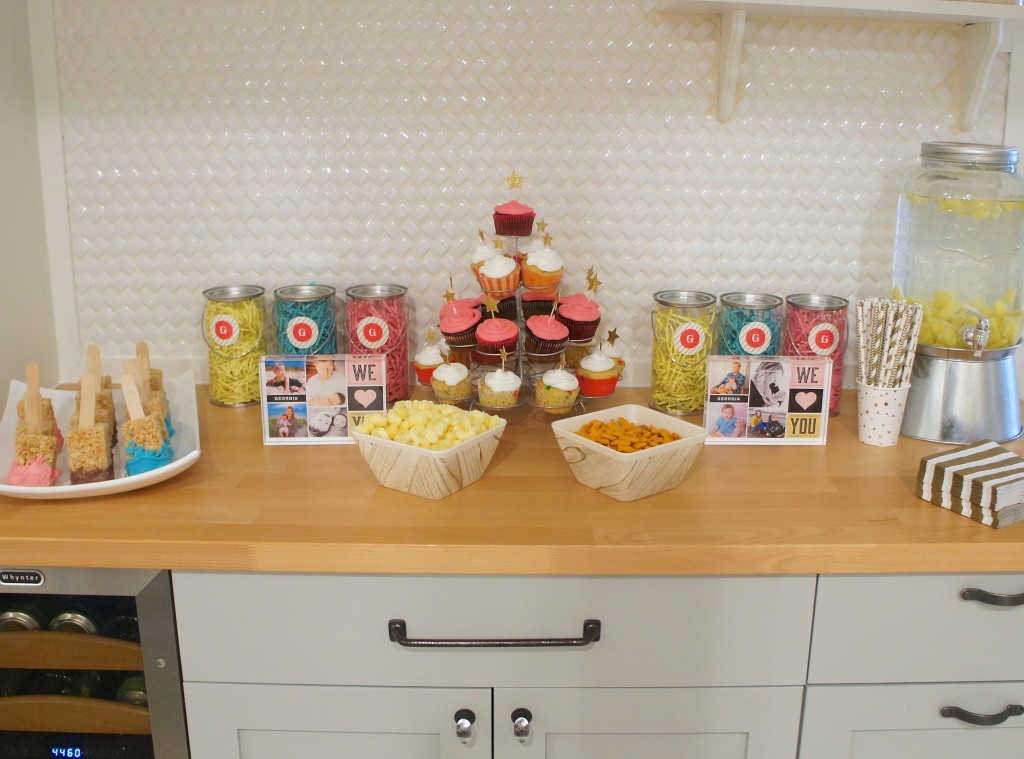 Monogrammed stickers and acrylic photo blocks from Tiny Prints home décor collection personalized our backdrop.  The acrylic blocks are filled with photos from Georgia's first year and will look beautiful in her room after the party.
I also made Rice Krispie Treat "Paint Brushes"-dipped in white chocolate.  After a lot of trial and error I learned that you have to use "candy color" for these, regular food coloring messes up the consistency of the chocolate so it won't coat the treats correctly.  They looked great next to the paint cans filled with Easter grass.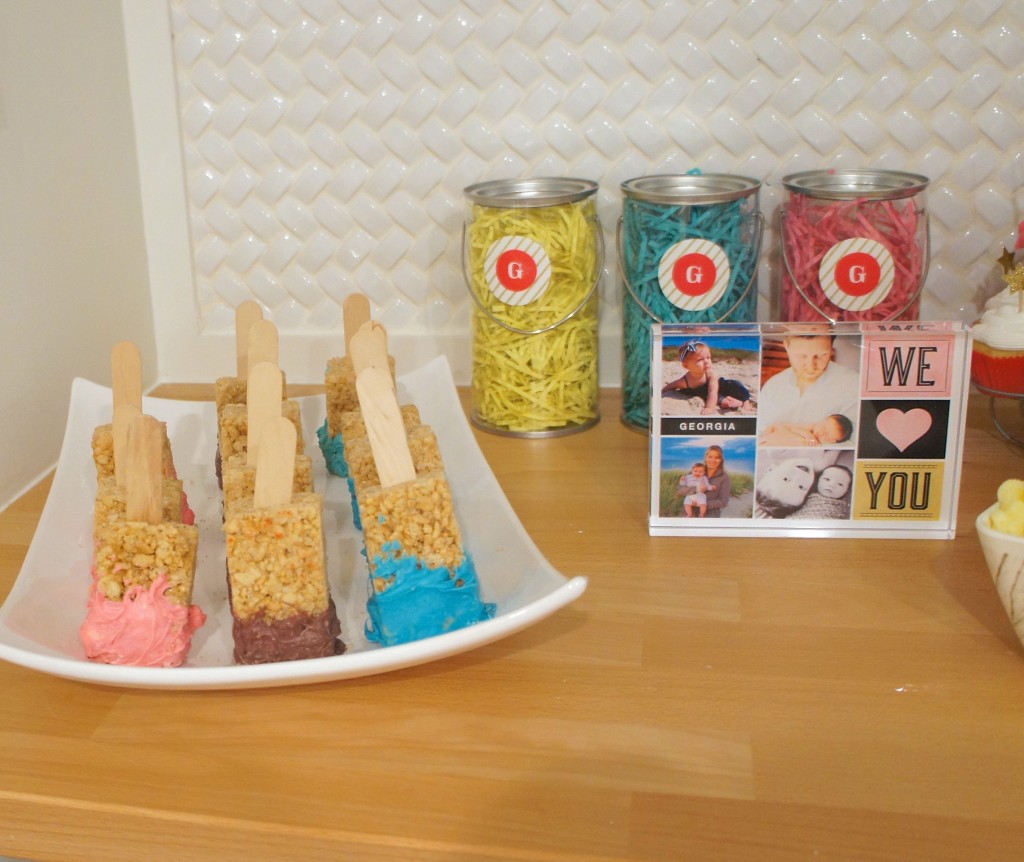 After moving the sofas and rug out of our basement, I set up art stations.  A foam mat  from EBay provided a great surface for finger painters.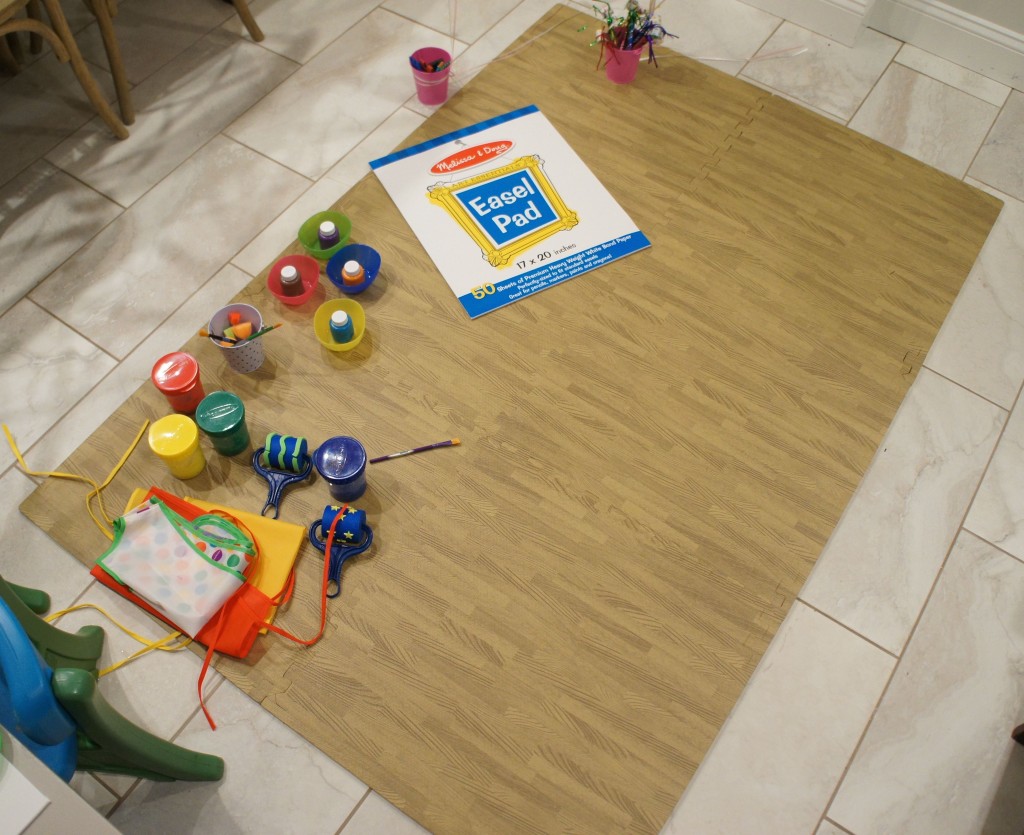 Canvas panels from Amazon marked the seats for the older kids.  Each spot also had an art smock and assorted paintbrushes and sponges.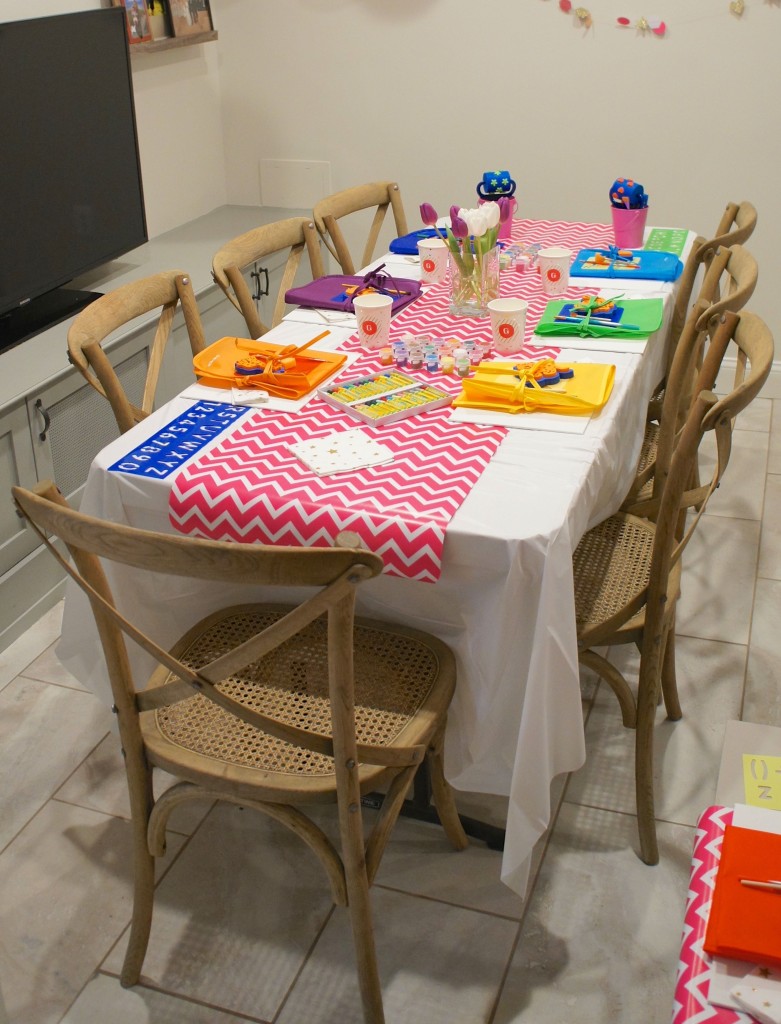 Oriental Trading Company was a great resource for inexpensive art supplies.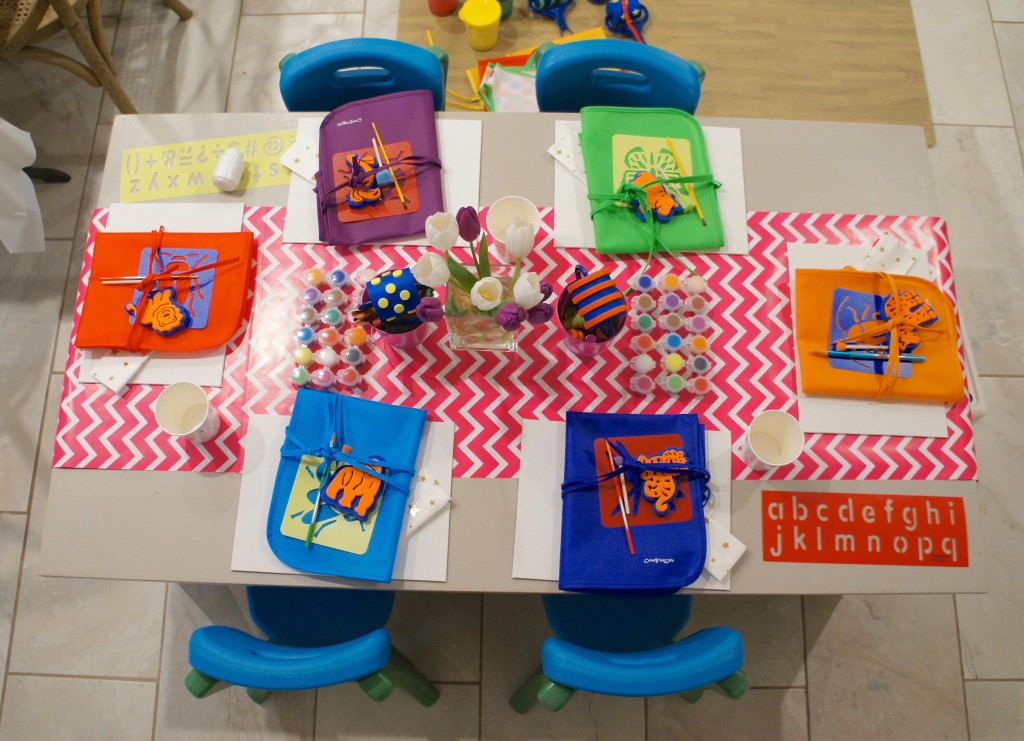 True to form, as soon as the paint came out, Georgia fought tooth and nail to get her smock off.  So, while most little girl's first birthday pictures include a fancy party dress, my baby is naked.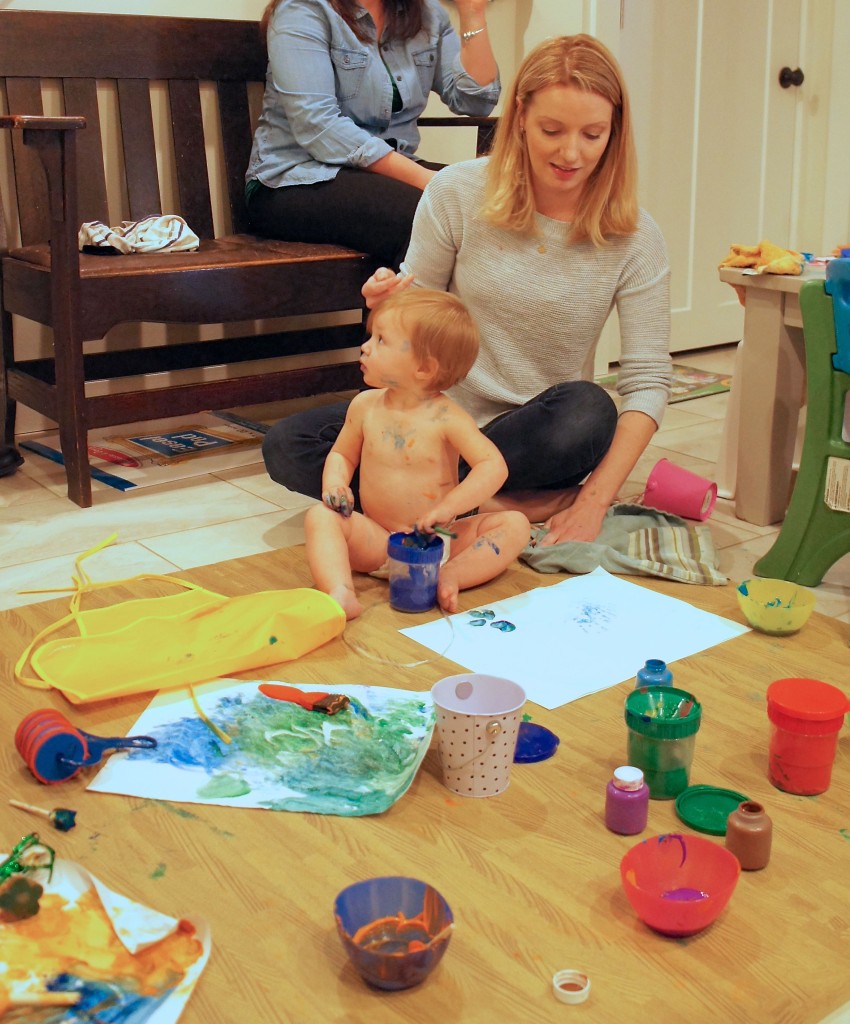 And she had an absolute blast!  Luckily, we aren't afraid of a mess (or a little partial nudity) around here.
Once the cupcakes were eaten and the paint had dried, this little lady went down for a nap at 4:00, and didn't wake up until 7:30 the next morning.   Clearly, Georgia's birthday party was a very exciting day for her.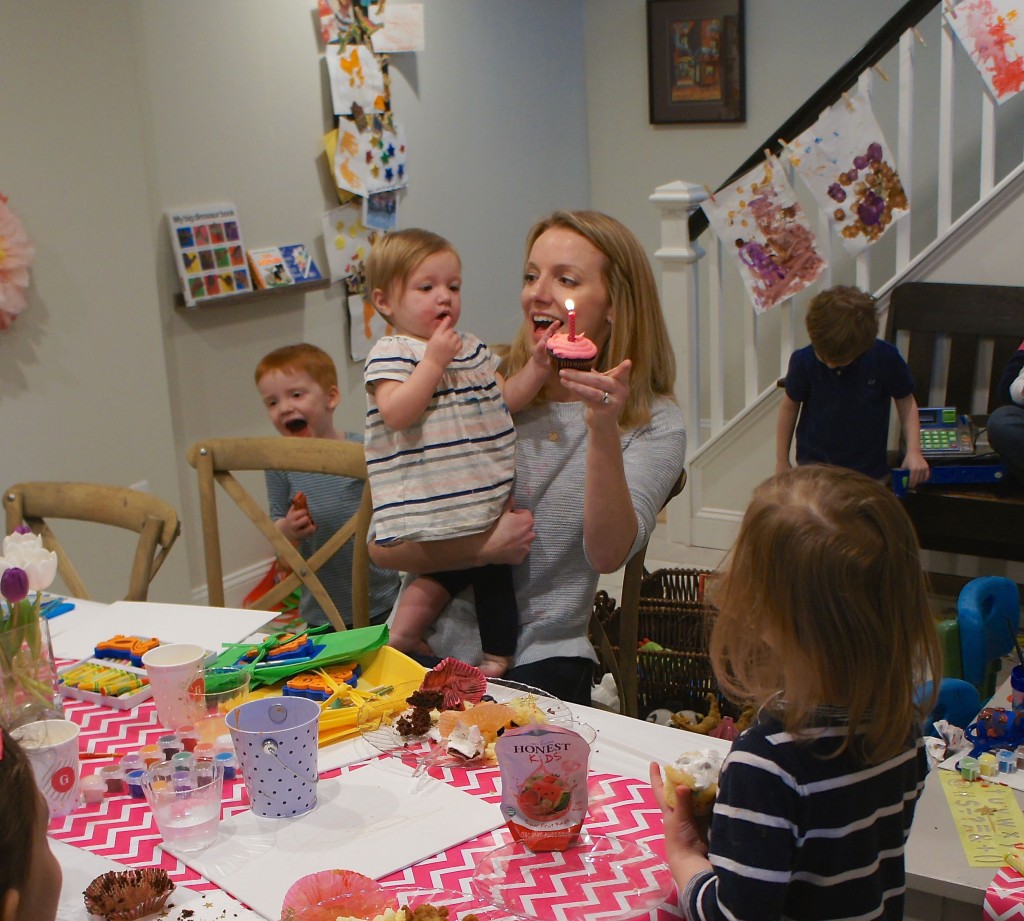 And judging by her brother's expression in the background, it was equally fun for everyone else!