We have had some funky stuff going on in our ceilings for awhile.  Removing the existing built-ins to make a narrower media center left a gaping wound in the drywall, and we didn't have the color of the original ceiling paint to match, so it always looked a little haphazard: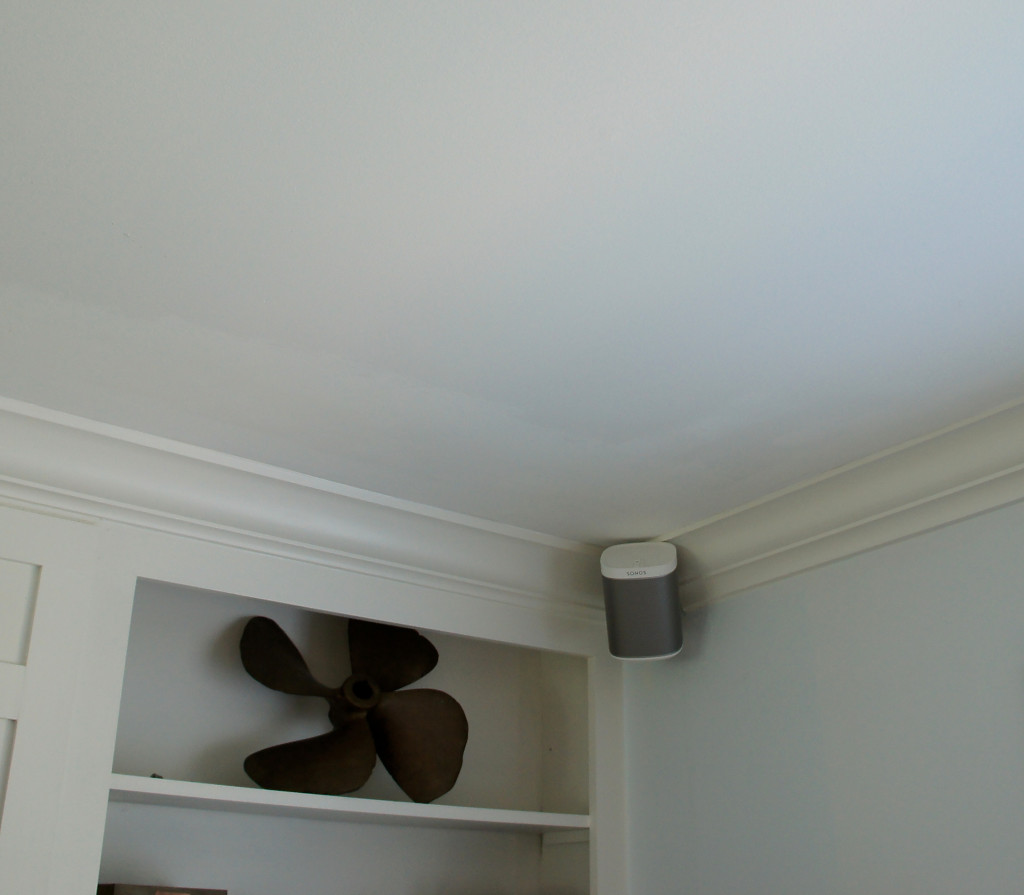 We decided to wait on correcting the problem until the upstairs flooring was done, which left nail pops that had to be patched, and then Jason moved the light fixture in the dining room: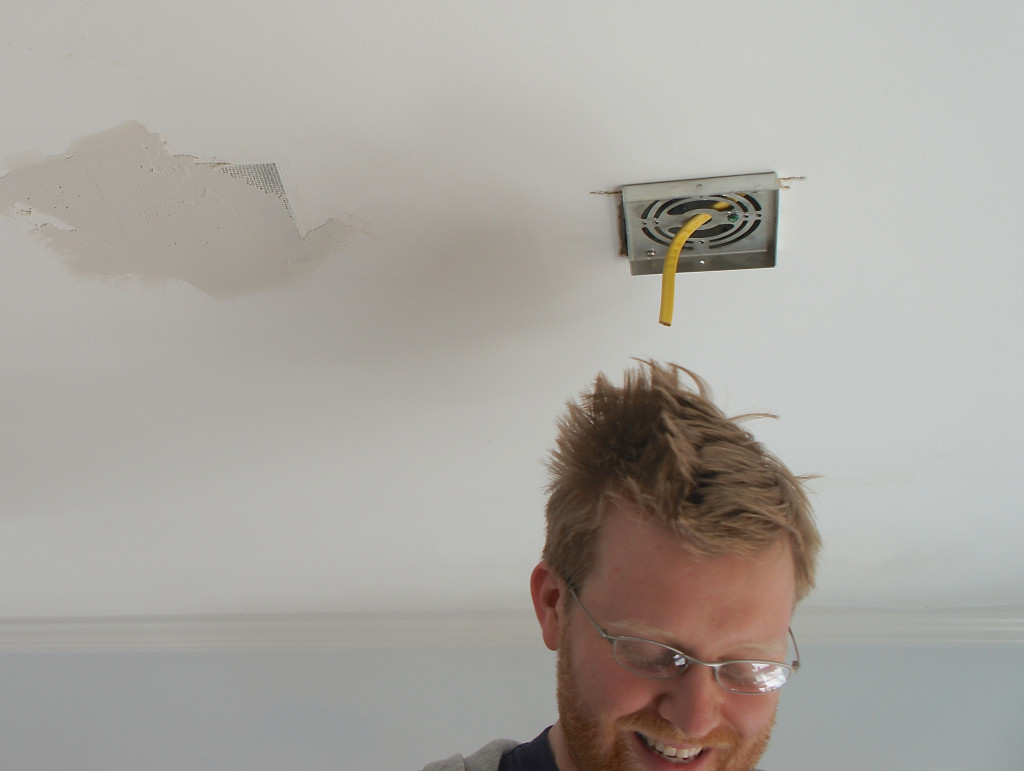 All of that left something to be desired when we looked up.  The grey spots from spackling were driving me crazy, so we finally got around to painting the ceilings this weekend.  I didn't have the first clue about choosing a ceiling paint color, but I knew I wanted a shade of white.  After seeing a lot of colored ceilings on blogs lately,I have to admit, I'm not a fan.  White adds height to the room, and I'm not sure why you would want to create claustrophobia by painting the ceiling red.  Decorators typically opt for an 80% tint of the trim shade.  All of our baseboards and crown molding are painted in Benjamin Moore's White Dove, so I asked for Benjamin Moore's Waterborne Ceiling Paint, tinted 20% lighter than White Dove.  I love their ceiling paint, it's totally matte, so you don't see any paint roller streaks.  One coat is all I needed.
The rest of the project was pretty simple.  I cut in with a paint brush: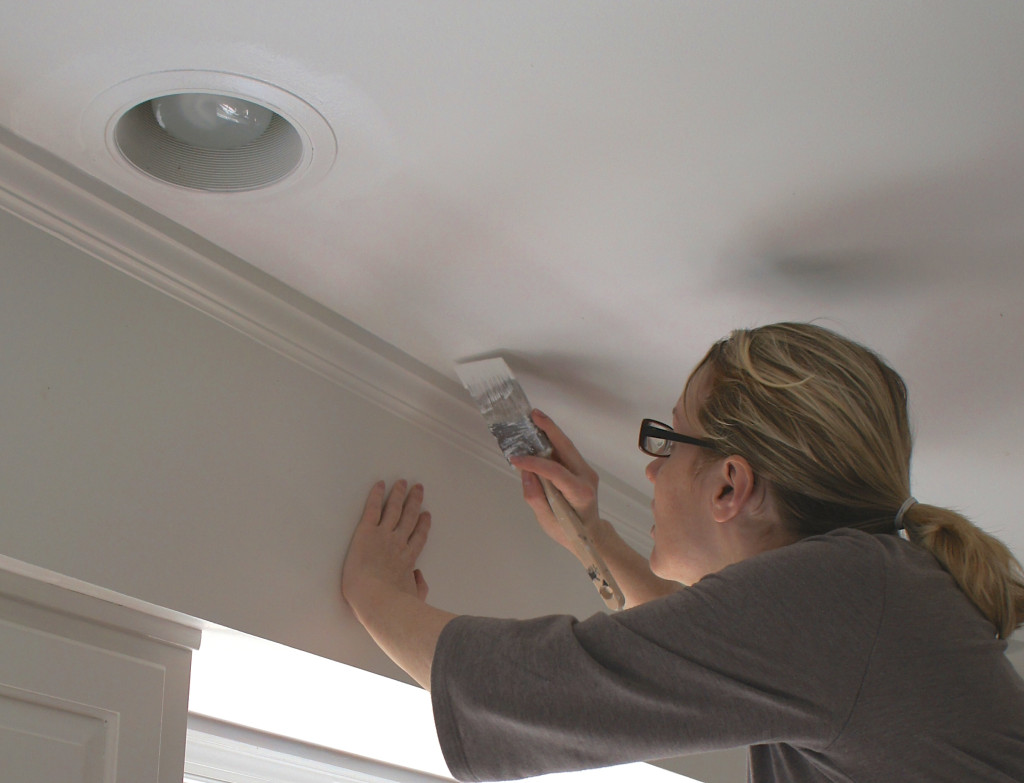 I like to paint the trim on the recessed lights so they blend in with the ceiling.  Then we cleared the rooms of furniture, covered the floors in tarps, and got to work with rollers.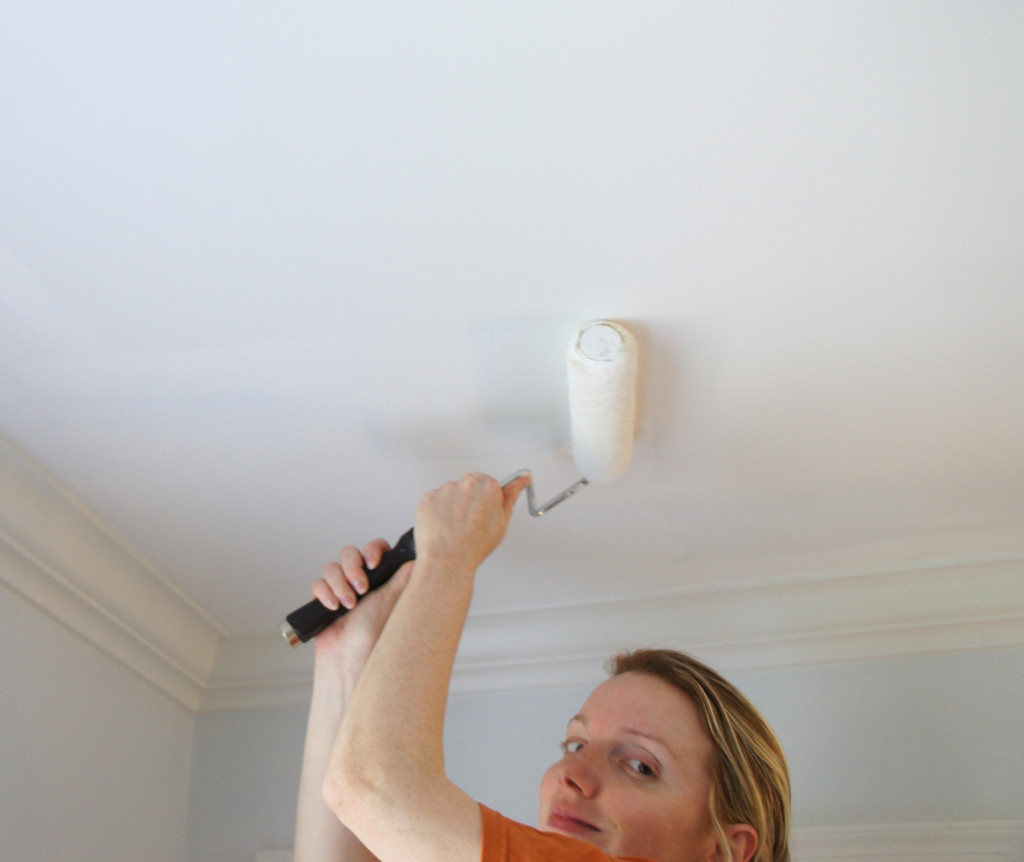 It's a subtle change, but the room feels more put together now that the trim color is paired so well with the ceiling.