After months of planning, we are less than three weeks away from the start of our next big project.  Our basement is a pretty scary place: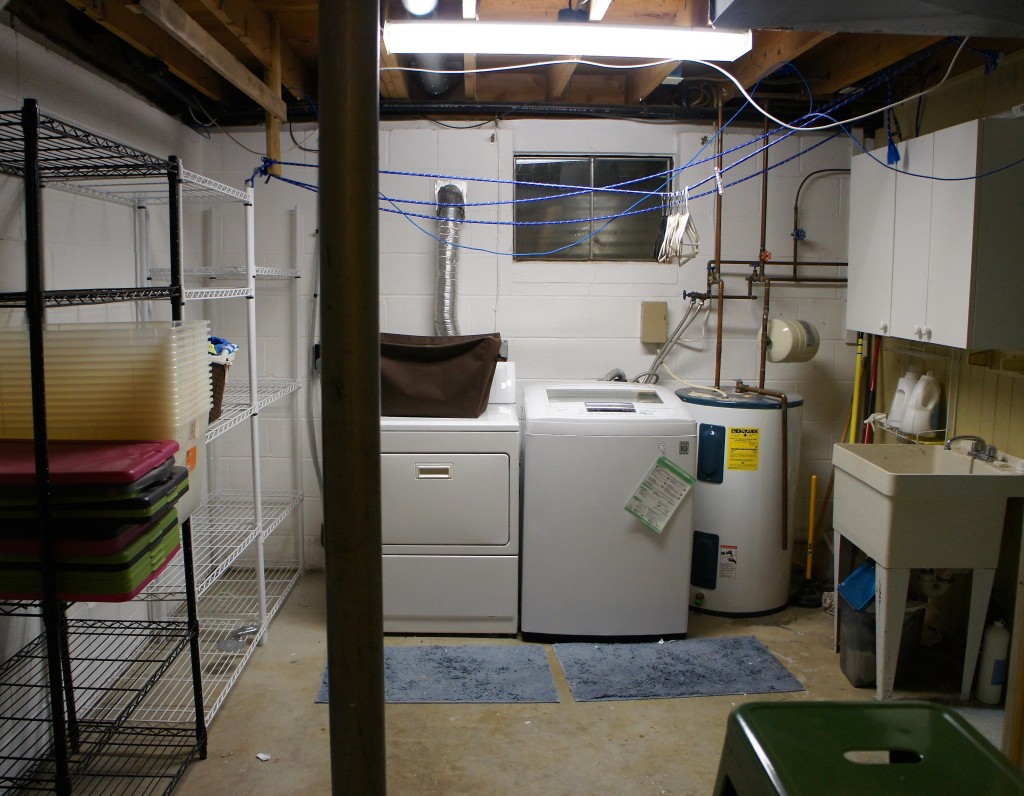 It served as a workshop while we renovated the main part of the house, but now that the upstairs is done our growing family could stand to add to the 1400 square feet of living space.  In a small house, a basement with its own entrance and a good amount of light is an important area in terms of resale.  Done correctly and using similar finishes to the upstairs, our house will feel 50% bigger.  Still, we aren't working with unlimited funds, so to stay on budget there has been a lot of back and forth to come to a final design.  Our contractor will be handling framing, drywall, plumbing, and electric, while we focus on the custom stuff and painting.
The current floor-plan is something like this: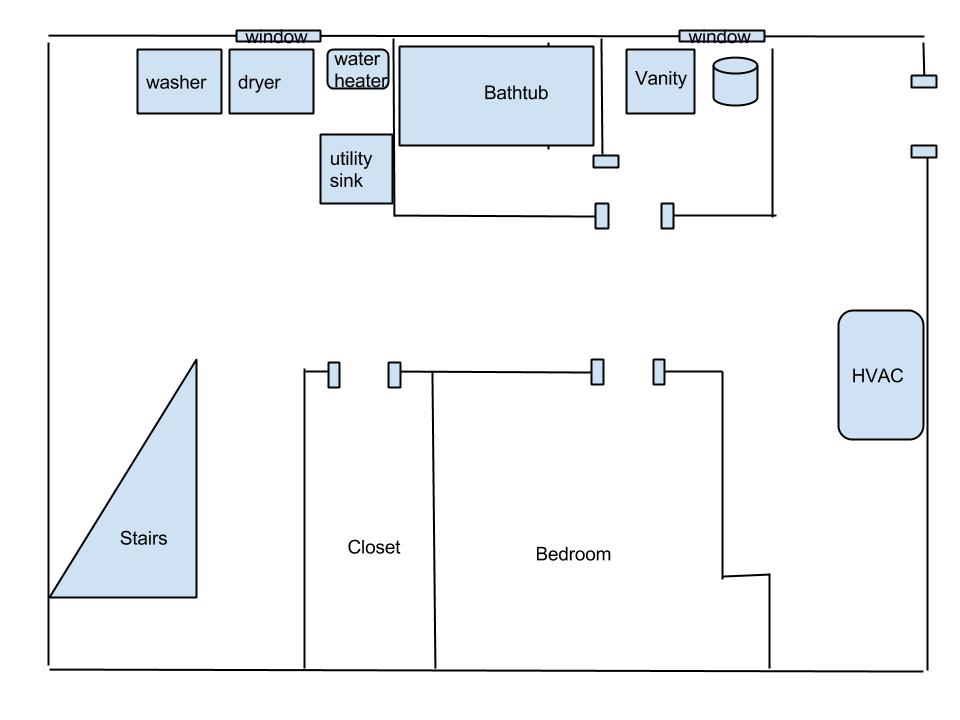 The bedroom, closet, and bathroom are made of wood paneling and oddly laid out in the middle of a mostly unfinished basement: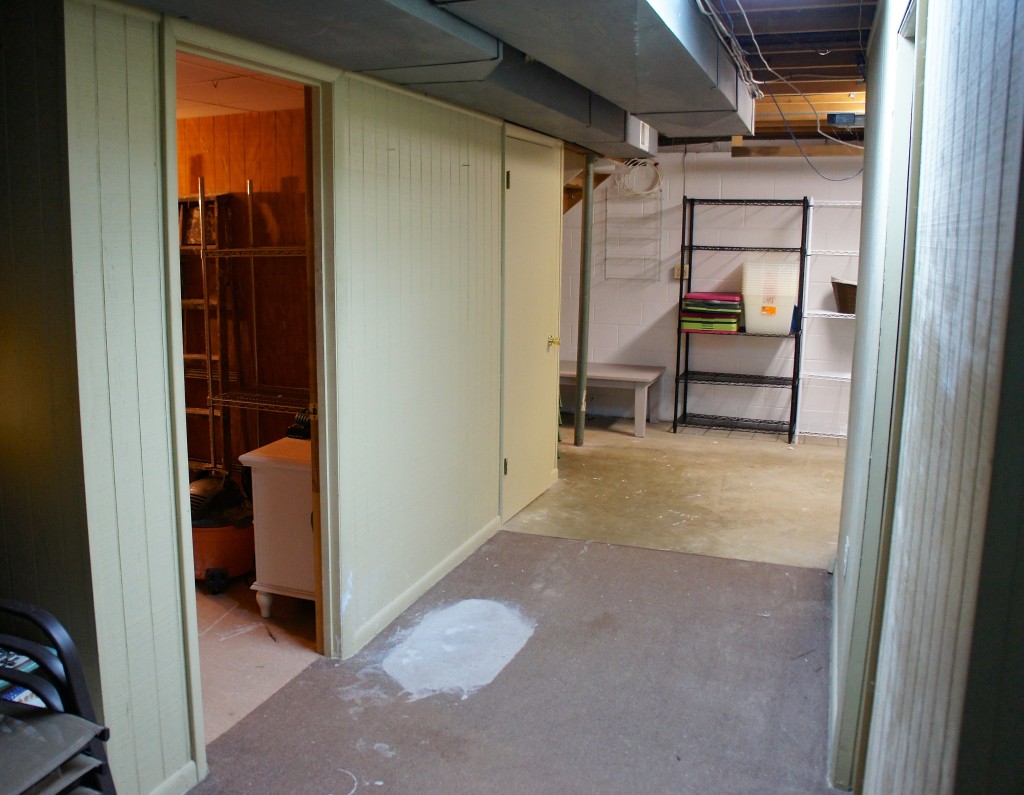 It's not exactly a functional set up, and the bedroom is especially creepy: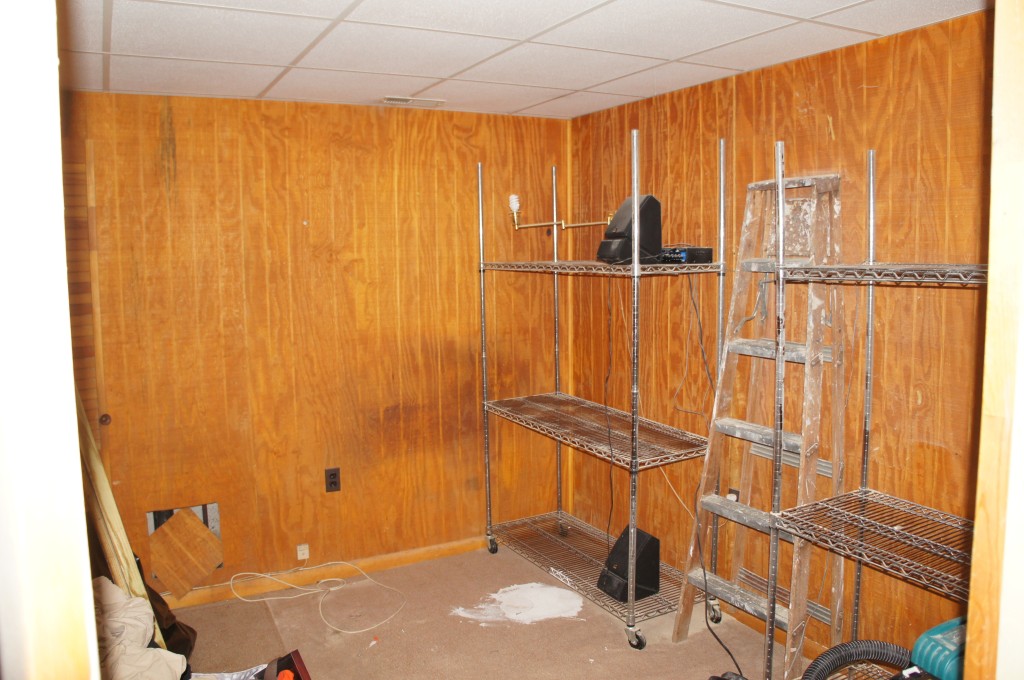 Forgive the mess, we're still cleaning things out.  More than one can of paint has been spilled in the process.
Our final layout will be much smoother: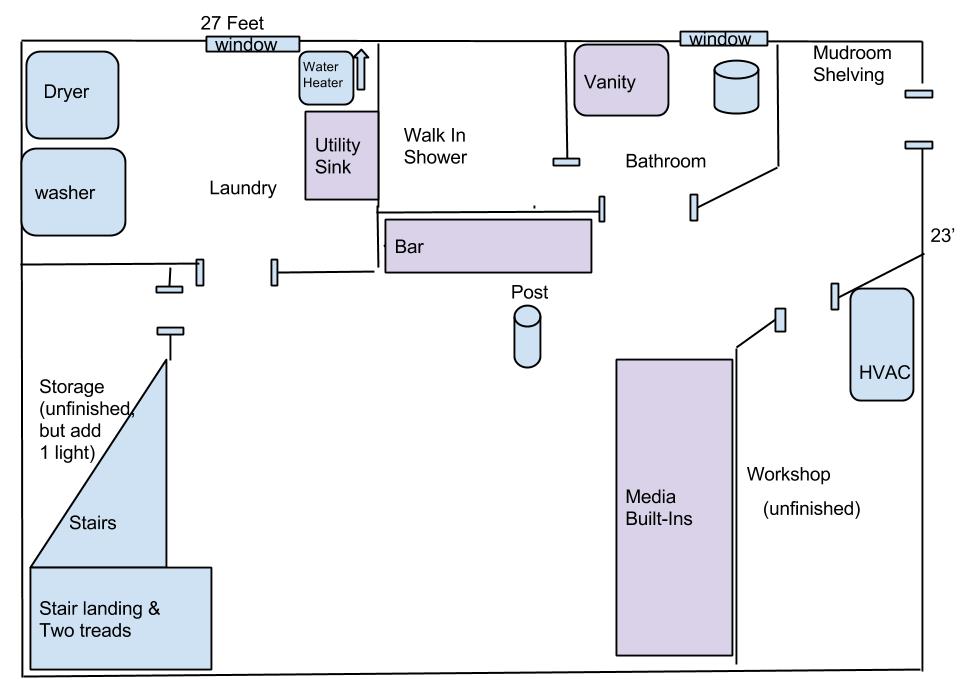 Starting with the stairs: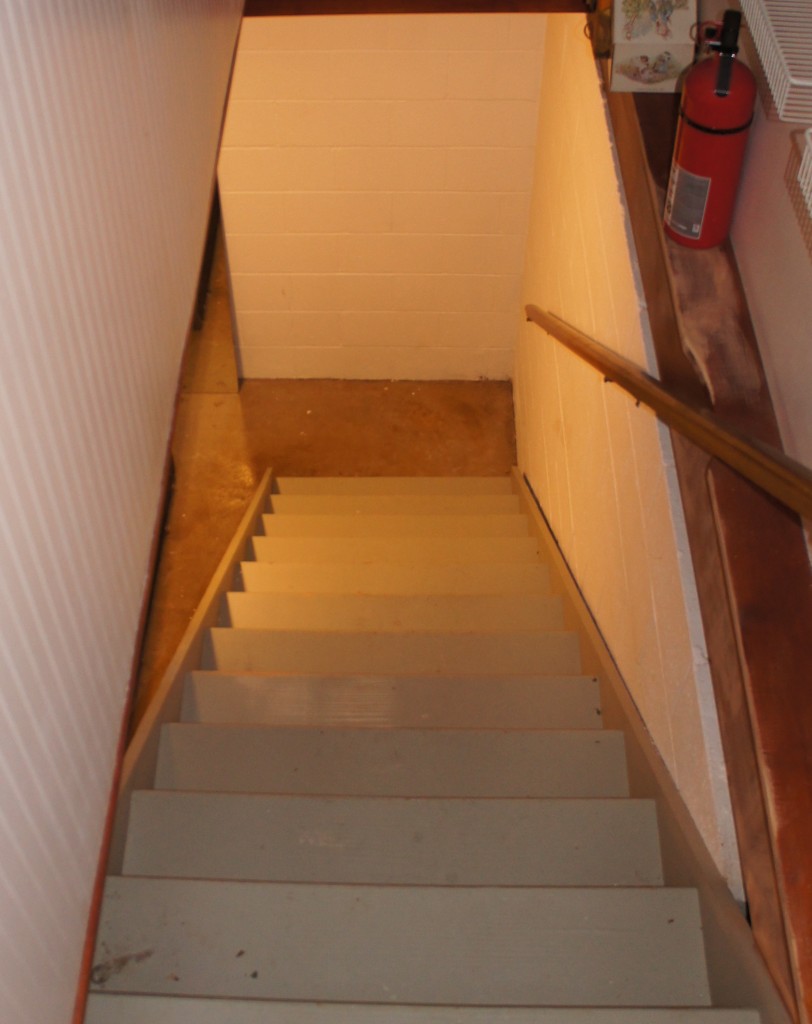 The area at the base of the steps isn't the full 36″ required for a walkway, so two steps and a landing are going to be framed out for the necessary clearance.  Similar to this great remodel:
One of the other changes that stumped us was the laundry room.  We decided to move the washer and dryer to the adjacent wall, which should provide more room to fluff and fold.  We are also going to use a glass door so the light from the window will filter into the main part of the basement.  Ideally it will be a bright and open space for chores:
The bathroom wall butts the laundry, so we're saving costs by keeping all of the plumbing in that corner.  To eliminate jacking up the foundation we decided to turn the tub into a walk in shower rather than moving it.  The drain will stay in the same place and our contractor will slope the shower pan to drain in the right direction when he tiles.  Our "shower room" should be something like this:
Minus the fancy door and seat.  We also have some cool bar and built-in ideas using Ikea components with custom doors from Semihandmade.  Our media center inspiration comes from this great built-in unit:
And the bar itself will hopefully resemble this:
Ultimately, our basement theme is bright, light, and open.  I've been using a gorgeous Savannah remodel that I found on Houzz as my main inspiration for the space: