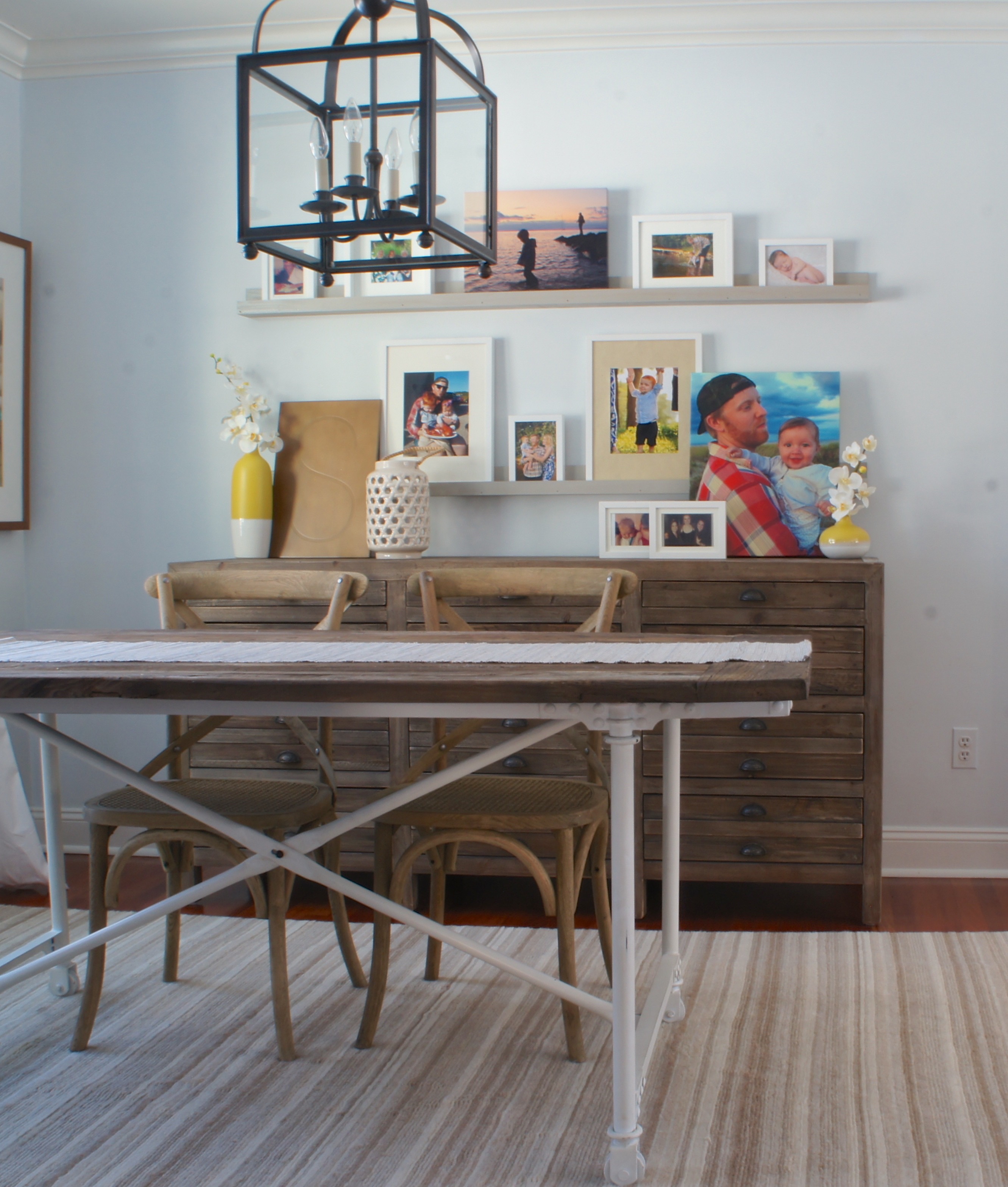 The dining table we brought from our old house never really fit in here.  It had to be crammed against the back wall just so it wouldn't hang out of the room.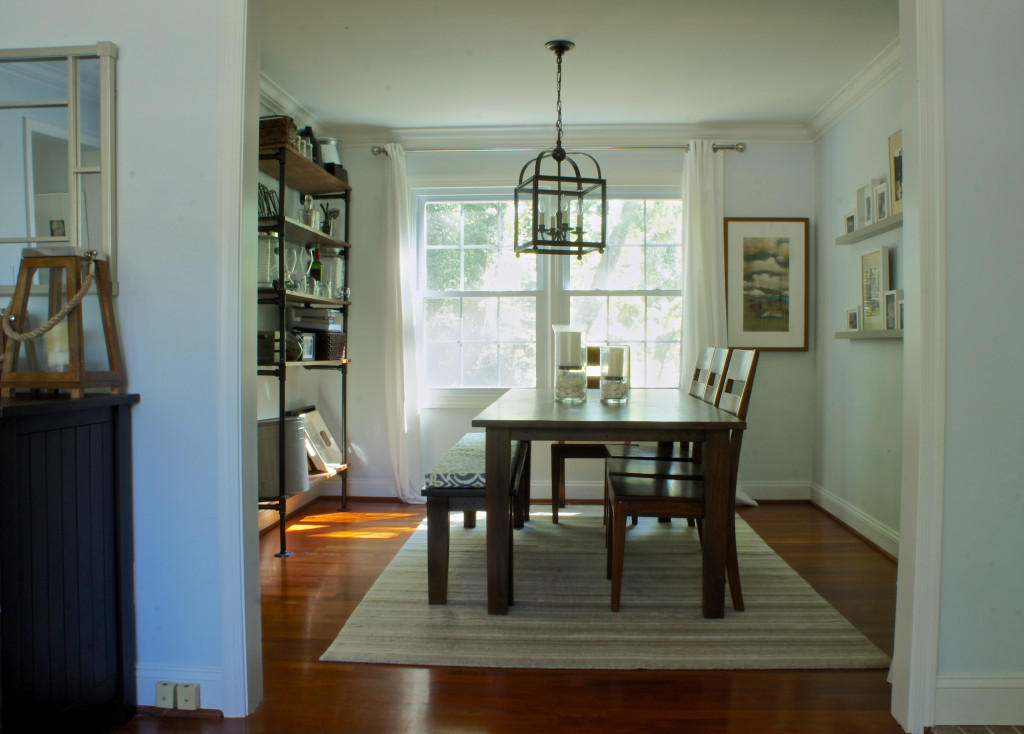 The dark table and the dark floors were also pretty dreary, even with a light rug thrown underneath to break things up.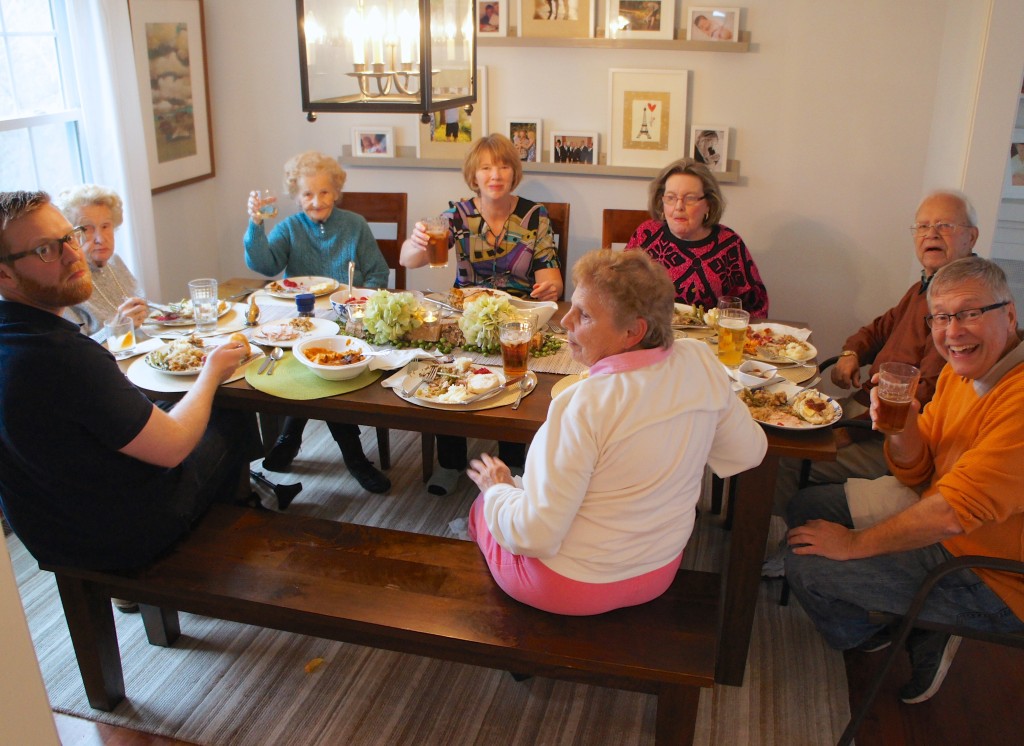 The real problem, though, became apparent whenever we had family dinners.  You could barely walk through the doorway, and someone always ended up half sitting in the living room.  The table, which I always loved, was too big for our house.
Not to mention, now that we have two toddlers, toys seem to be replicating via binary fission around here.  This room had become wasted space that we could really utilize.
Last month Restoration Hardware was offering an extra 20% off their after Christmas sale items, and I decided time was ripe for redecorating.  After selling the old table and chairs to a neighbor (as luck would have it our Crate and Barrel table seemed hand picked for her Craftsman house), I ordered a Flatiron table with white painted metal legs to brighten things up, along with eight Madeleine-style chairs: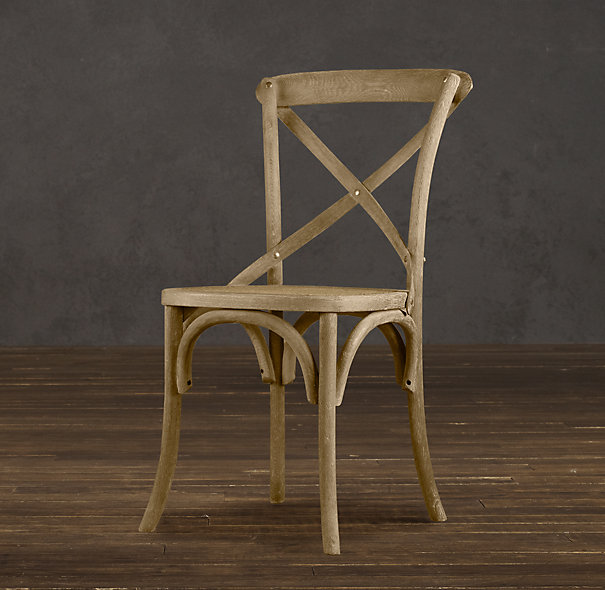 The chairs were half the size of our original set.  My real inspiration in replacing the furniture, though, was adding storage, and the Printmaker's Sideboard had an abundance.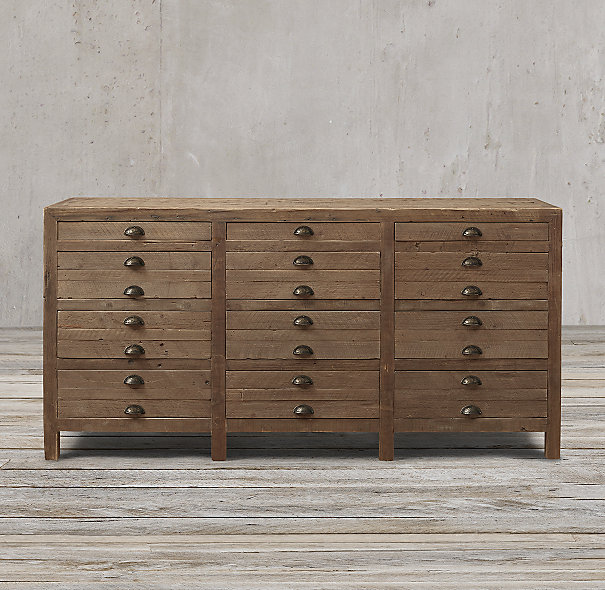 It was the perfect solution for organizing puzzles, art supplies, and Legos, without turning our dining space into the playroom.
I'm always a fan of Restoration Hardware, and not just because I like the style.  If you hit a sale right, you end up spending a lot less here than at other upscale furniture stores.  We got about 40% with winter sale prices and the extra discount.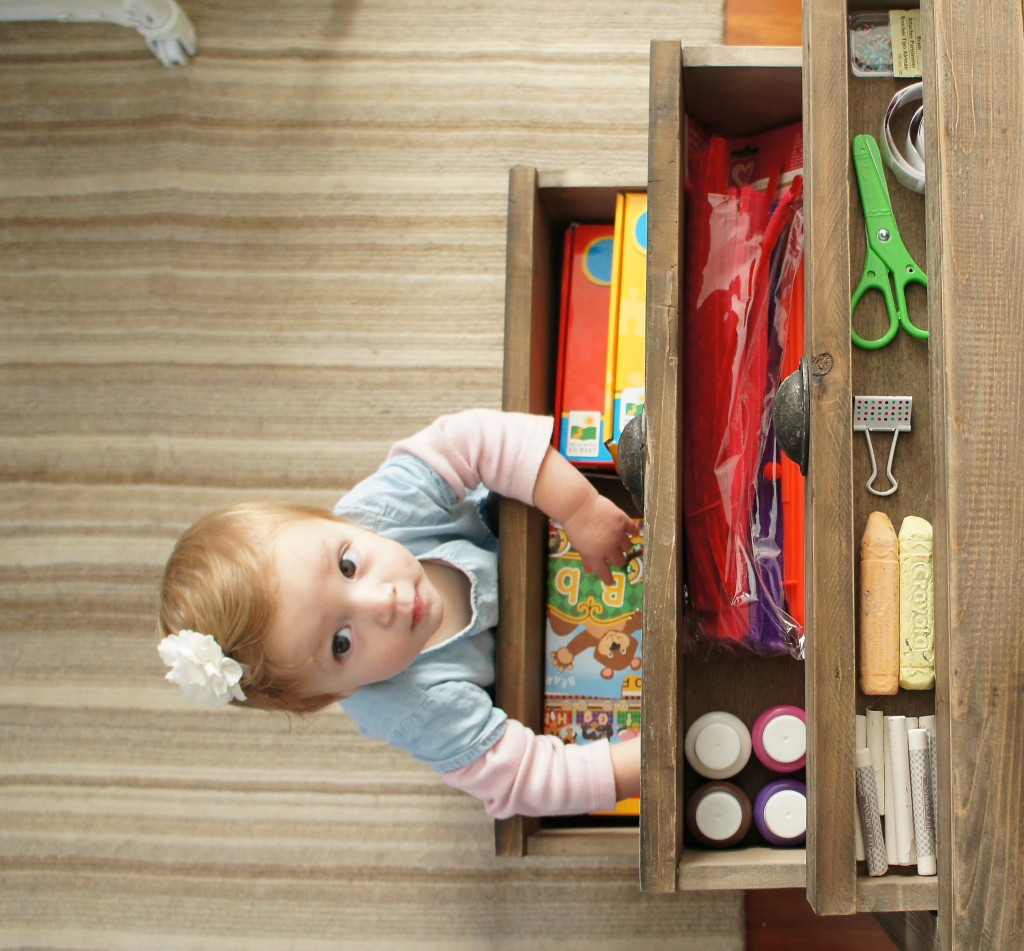 The sideboard fits our space like a dream, and the bottom drawer is just the right height for Georgia to stand at and pull out her toys.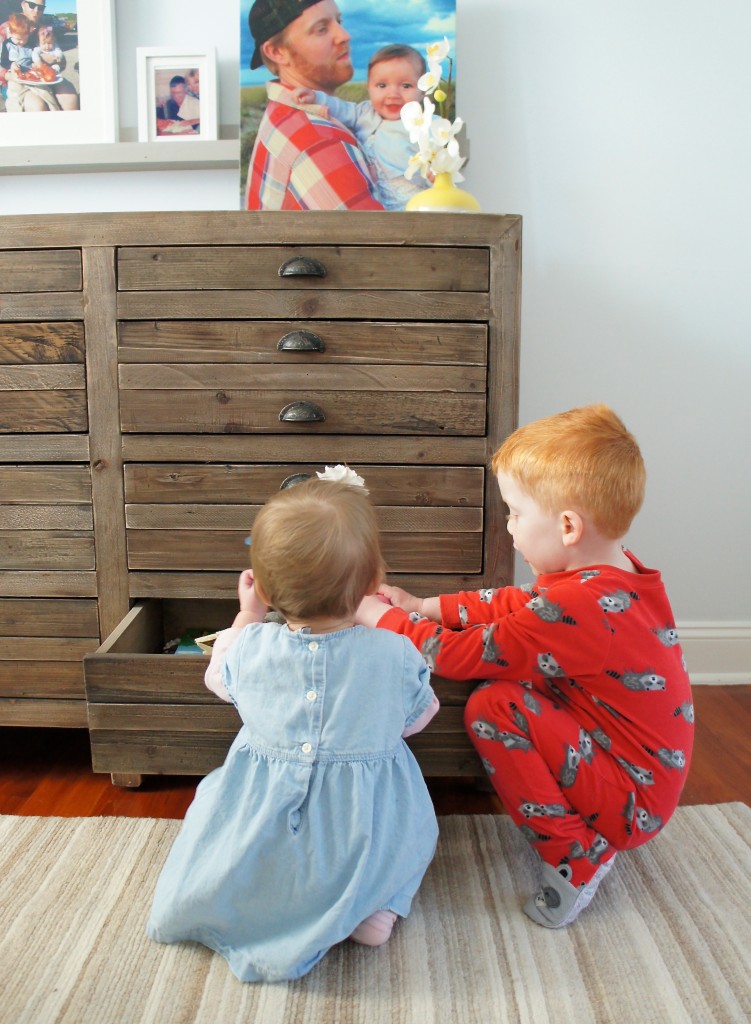 My favorite part is the distressed finish.  Glossy furniture shows every smudge, but this hides any food covered fingerprints.  That comes in handy with a boy who is on a straight PB & J diet.  It still wipes clean easily, and worst case I could take a sanding block to it without a second thought.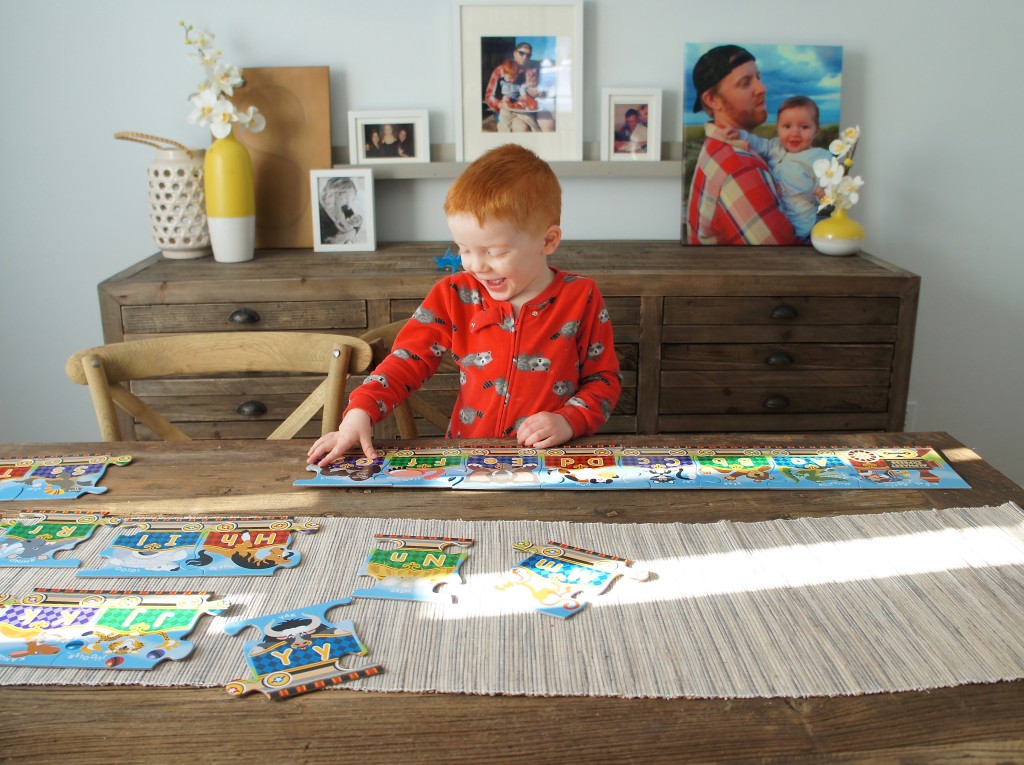 The final product is exactly what we wanted: attractive, functional, and most importantly (at least in our house)-kid friendly.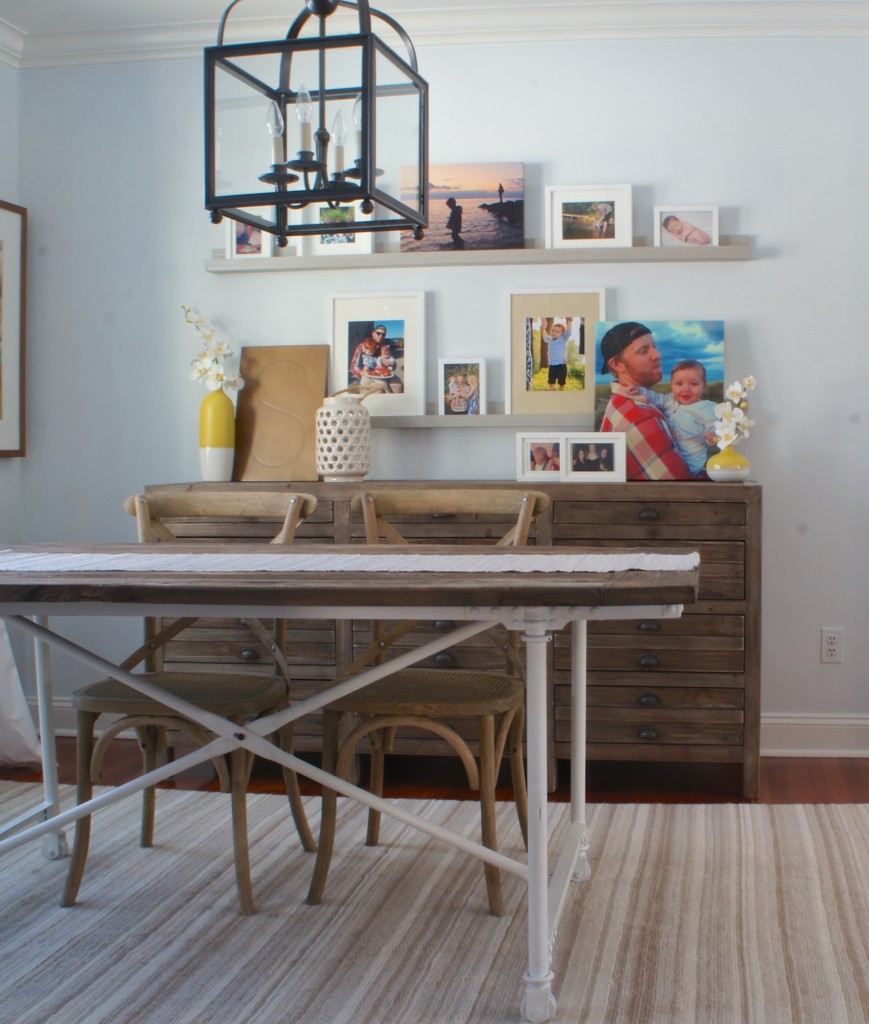 So, if you're looking for an arts and crafts studio/puzzle station/very expensive toybox/frozen pizza surface (because that's about all I cook)-you've come to the right place.