A couple weeks before our new little bundle of joy arrived, Jason got busy tackling some of the odd projects on his to-do list.  First on the agenda was the light in our breakfast nook: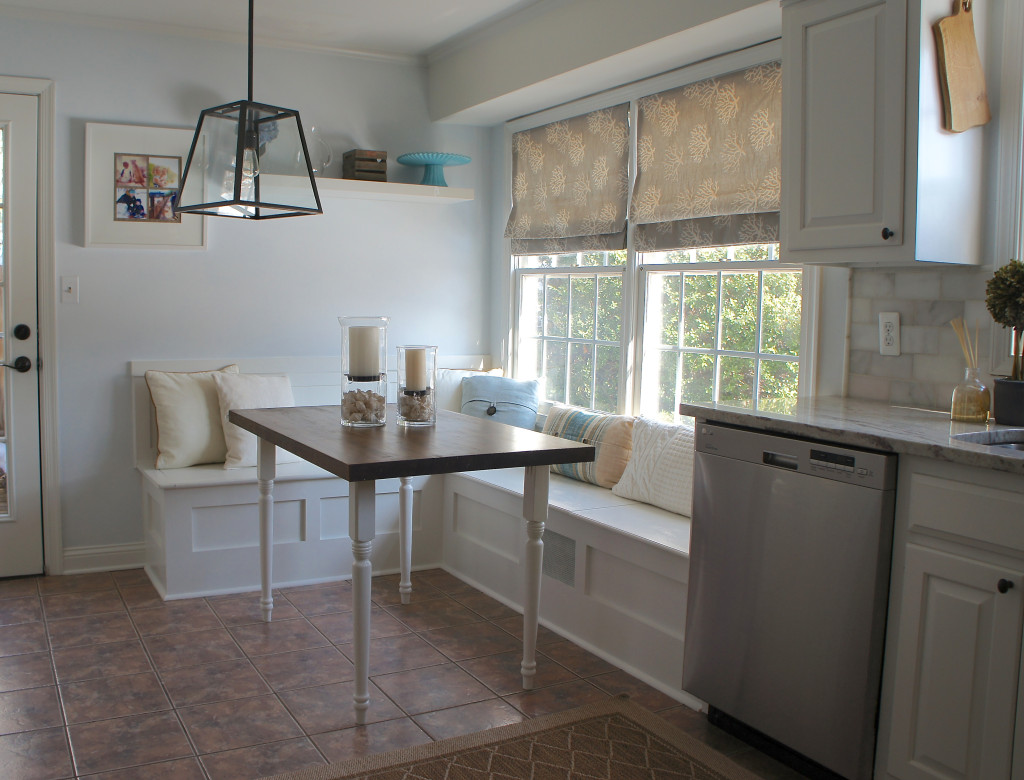 It was obviously about a foot too far to the left, leading to more than one head injury, so we needed to relocate the electrical box to the next ceiling joist.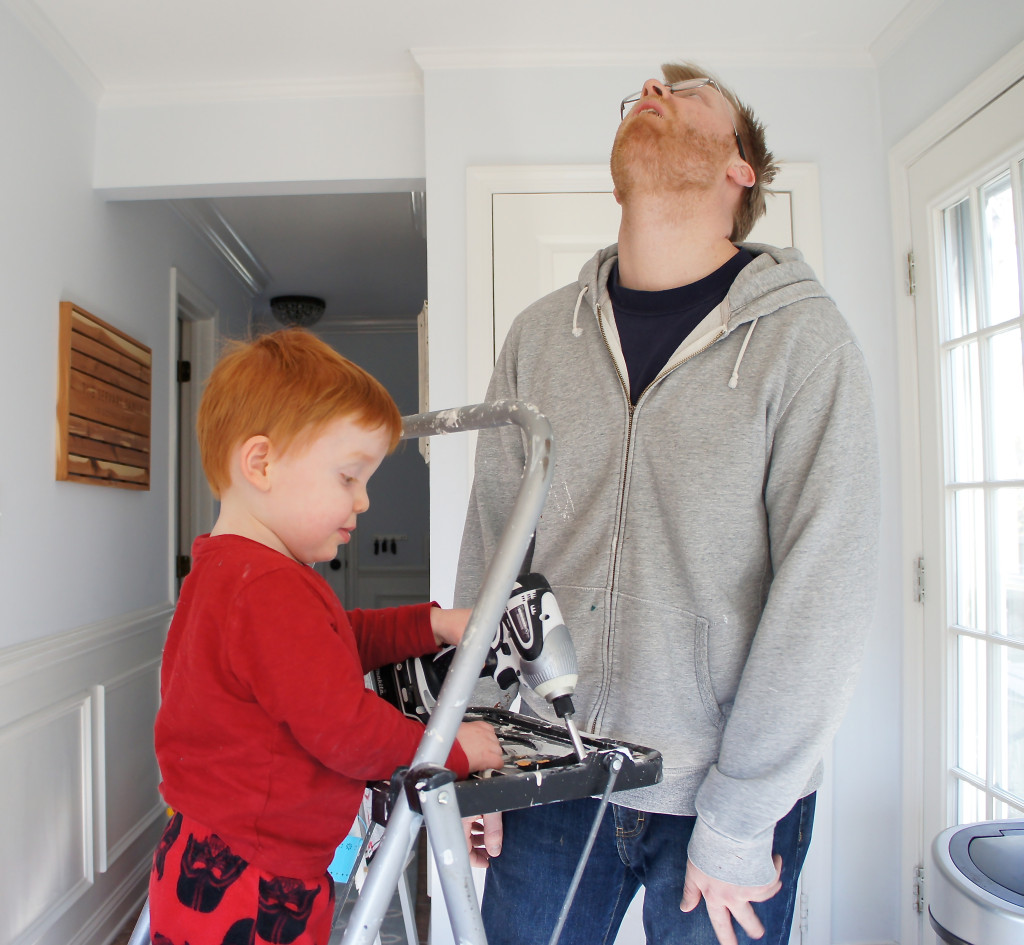 I thought this was going to be a huge pain, but it actually only took a couple hours on a Saturday morning.  After turning off the breaker, Jason removed the light (it's a Filament Pendant from Restoration Hardware) and capped the wiring.  Then, he used the saw-zaw to cut a hole in the ceiling abutting the next ceiling joist (our joists are 16″ apart).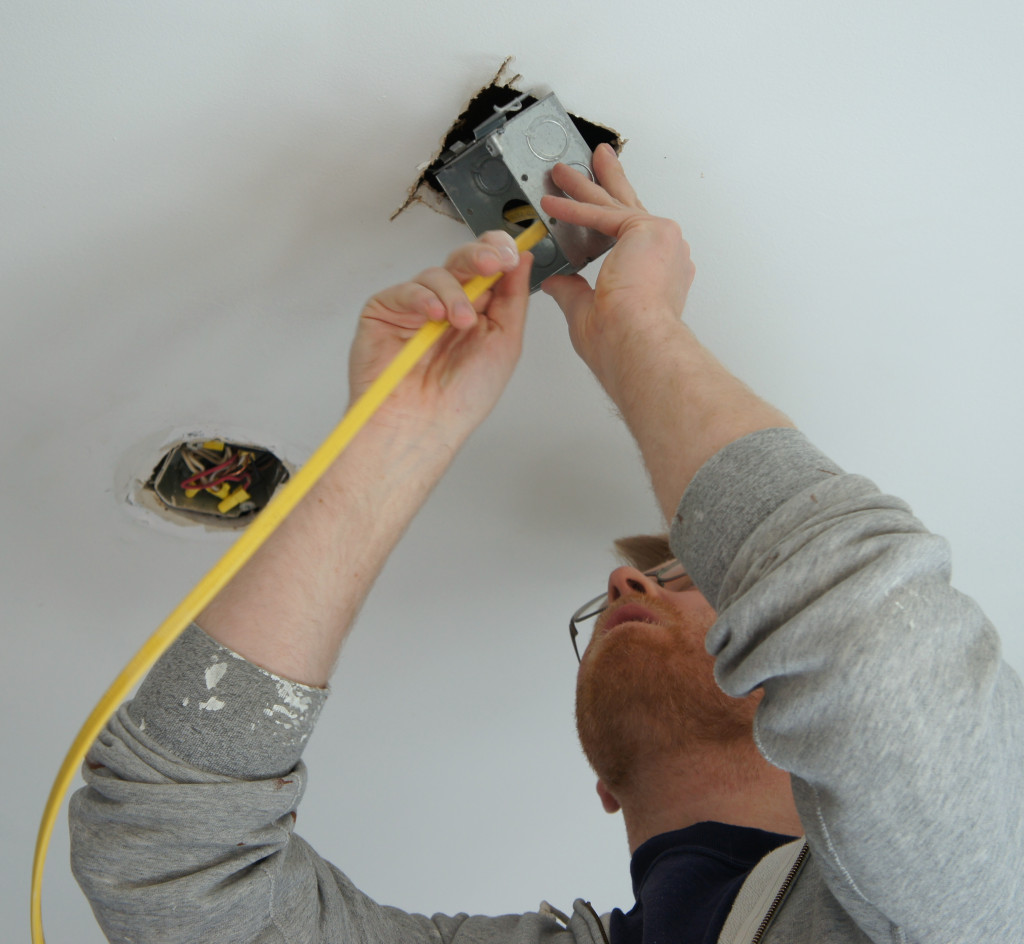 He then added new wiring to extend the electric to the junction box that he drilled into the joist.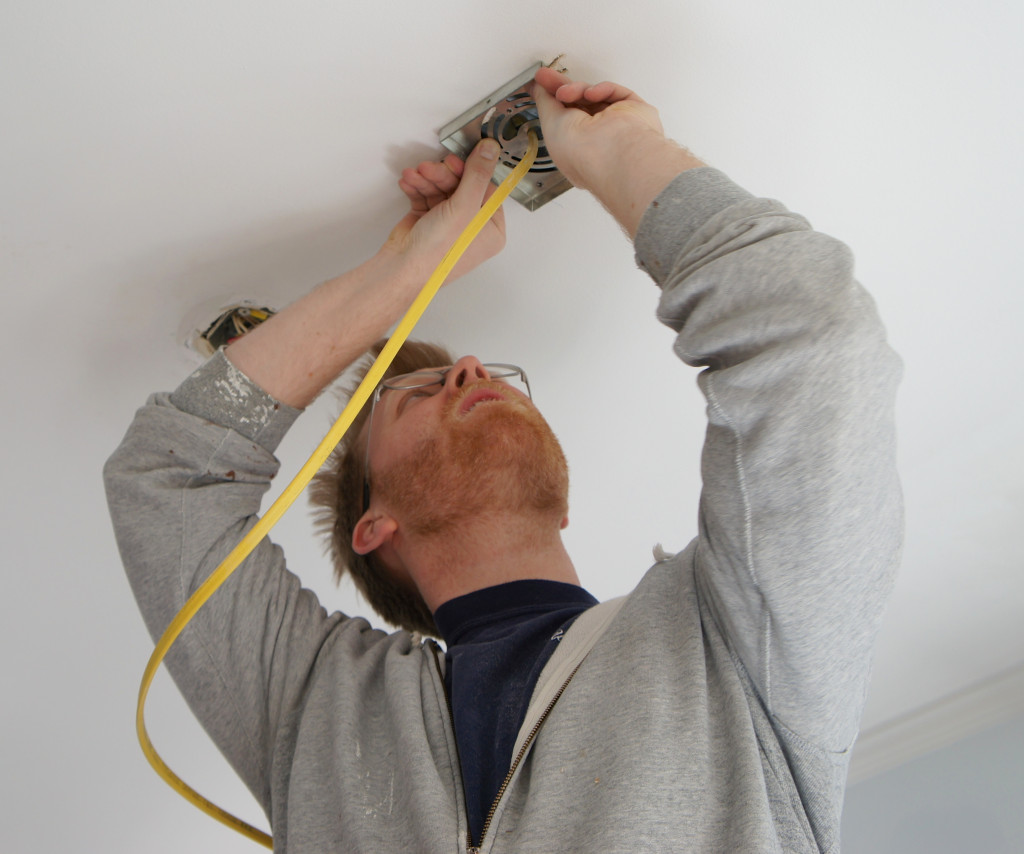 After fishing the wiring through the mounting plate that came with our light fixture, we got to repairing the original hole with a drywall patch: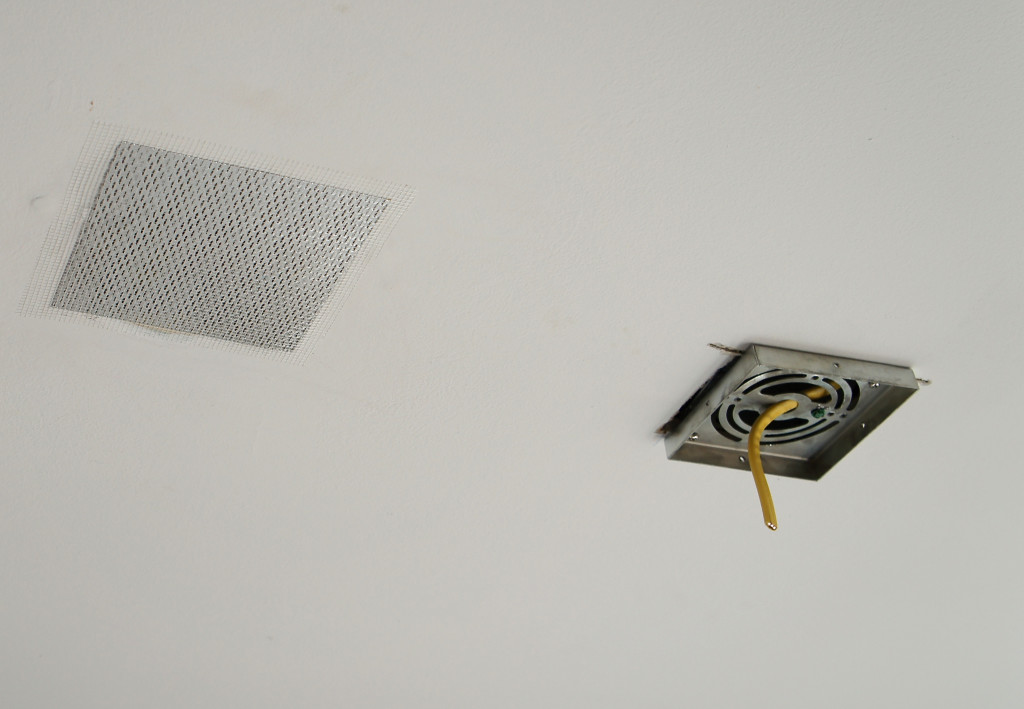 Then we spackled over the patch and sanded it smooth.  The final step was stripping the wiring to connect the light: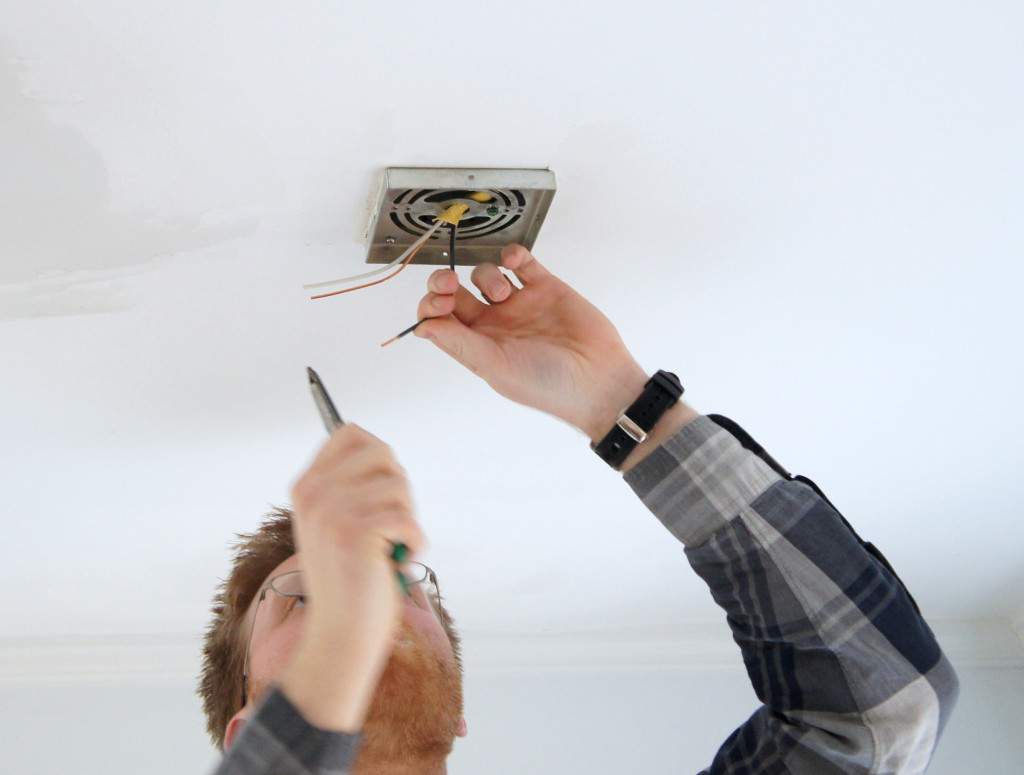 We definitely killed a few brain cells banging our head into the oddly placed light, so the new placement was more than worth the effort: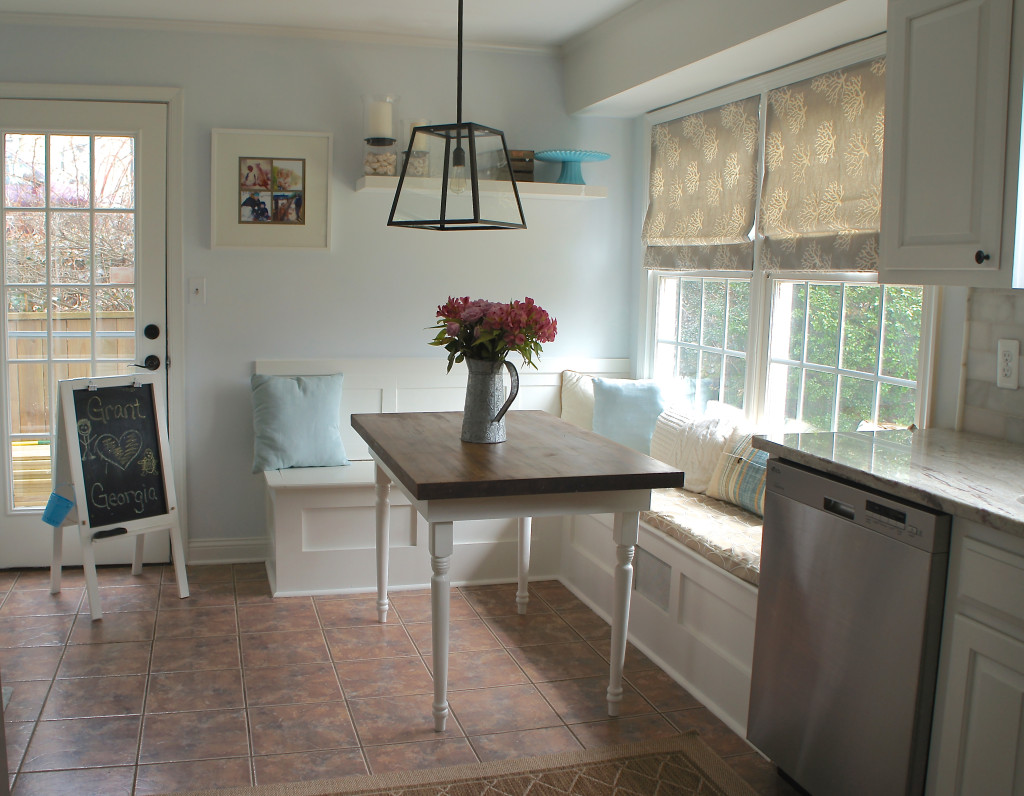 Ahhh, much better.  Now I can get back to feeding this little one: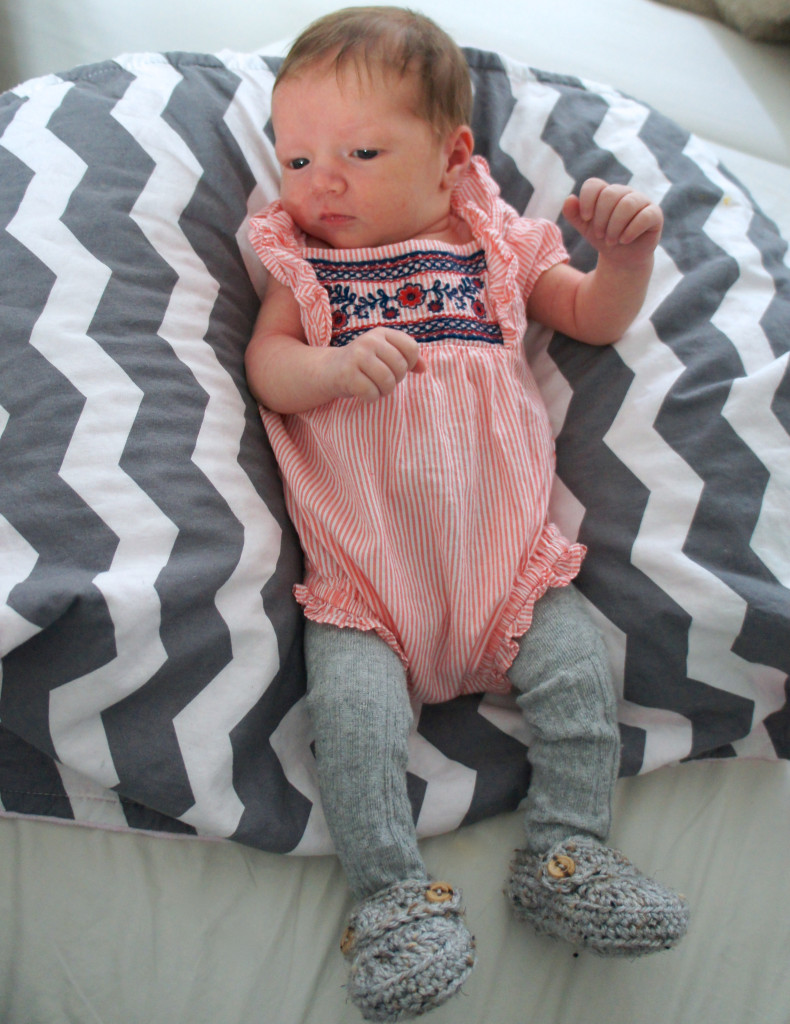 Georgia is 10 days old today and growing like a weed.  At her last doctor's appointment they said she was gaining 2.5 ounces a day (they hope for 1 oz), so we have a healthy baby, although that makes a very tired Mama.