These last few weeks have been a bit of a struggle, which is why the posts are coming in at a snails pace.  Luckily we finished most of our big house projects before Christmas, because if I'm unable to squeeze a nap in, I can't stay awake past 8:00.  Poor Jason has been getting Grant in the morning, walking the dog twice a day, and coming home from work to make dinner almost every night.
J and I have gone back and forth for a long time about whether we want two or three kids, but on New Year's Day we cleaned out our basement and gave away all the baby clothes we had been saving in case we ever had another son.  Two pregnancies is officially it for the Servary household.  Maybe it's because we have an exceptionally active toddler, hence the indoor roller coaster action on Polar Vortex day: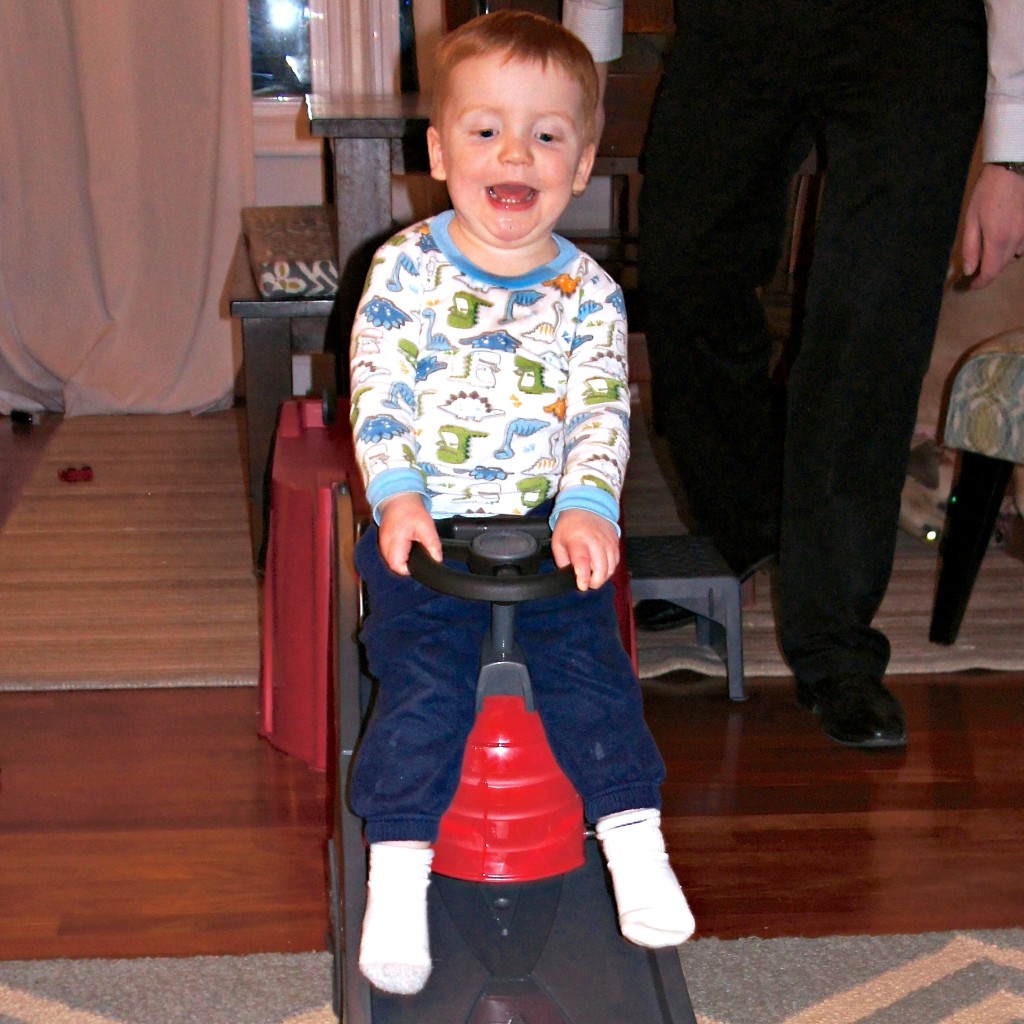 We keep some heavy duty toys in the basement and pull them out when the weather is bad. This roller coaster kept us from getting bored on Tuesday, and he had a lot of fun rediscovering it.
I love my crazy kid more than anything in the world, and I love being a stay at home mom.  Every minute is filled with joy and laughter, but also a lot of life-saving maneuvers as he tries to catapult himself off of furniture or run into oncoming traffic.  I think more than two little daredevils would lead me to drink during the daytime, something I generally try to avoid.
Part II of my nursery artwork is a little overdue, but better late than never, right?  This is what things look like above our daughter's dresser: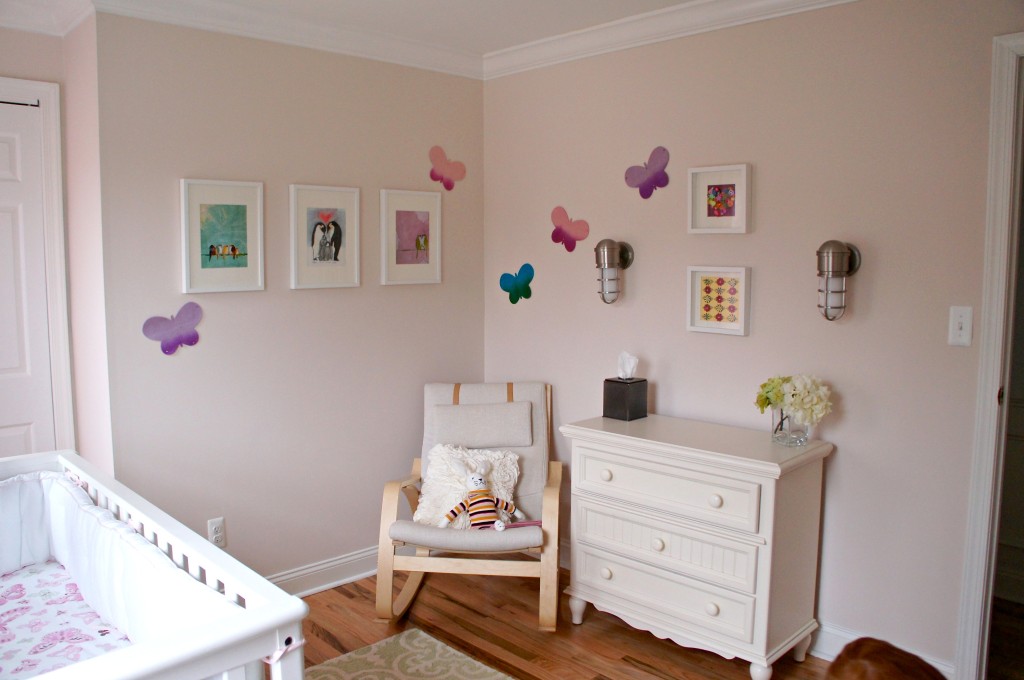 I gave the tutorial for the 3D flower artwork last week.  The top picture was incredibly easy to make.
Materials
package of mixed buttons (Michael's, 2.99)
Ikea Ribba Shadowbox frame (12 x 12, 9.99)
Scrapbook paper
Hot glue gun
The first step was putting the scrapbook paper inside of the matte.  Then, I cut a heart shape out of a separate piece of paper so that I could easily see it against the dark background.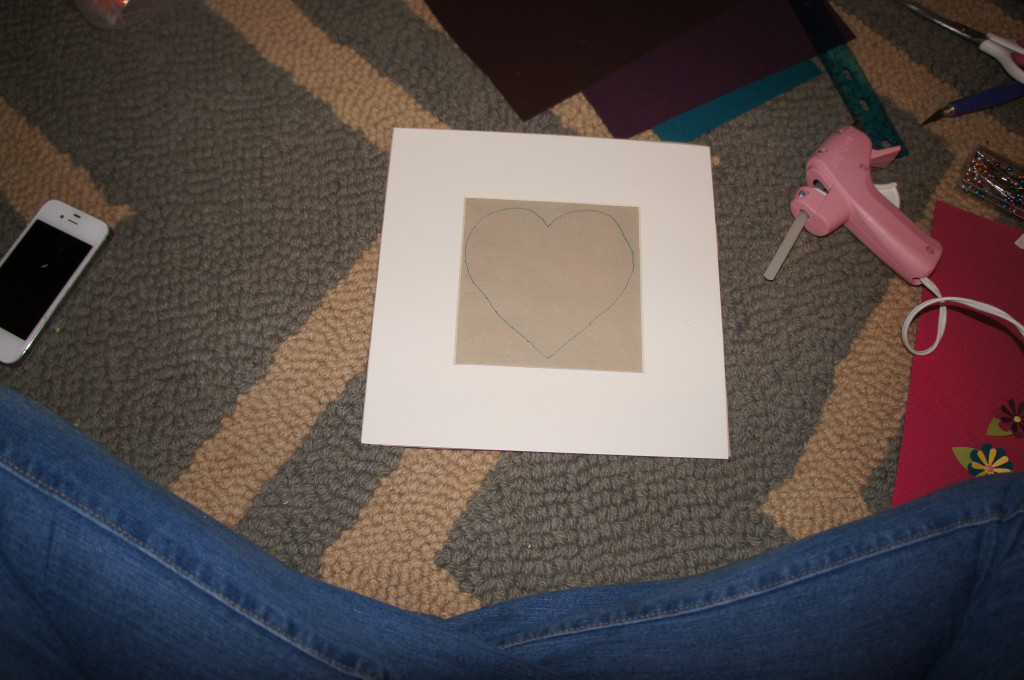 After gluing the heart to the center of my matte, I hot glued the buttons around the shape.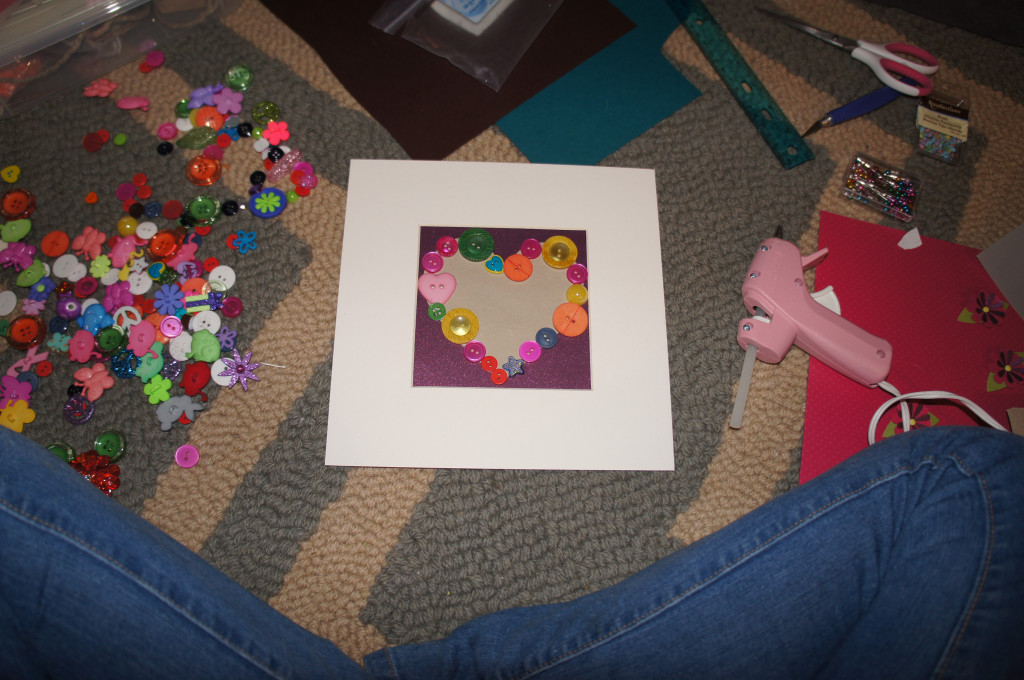 There wasn't any real pattern, I just kept overlapping them until I couldn't see the piece of paper underneath.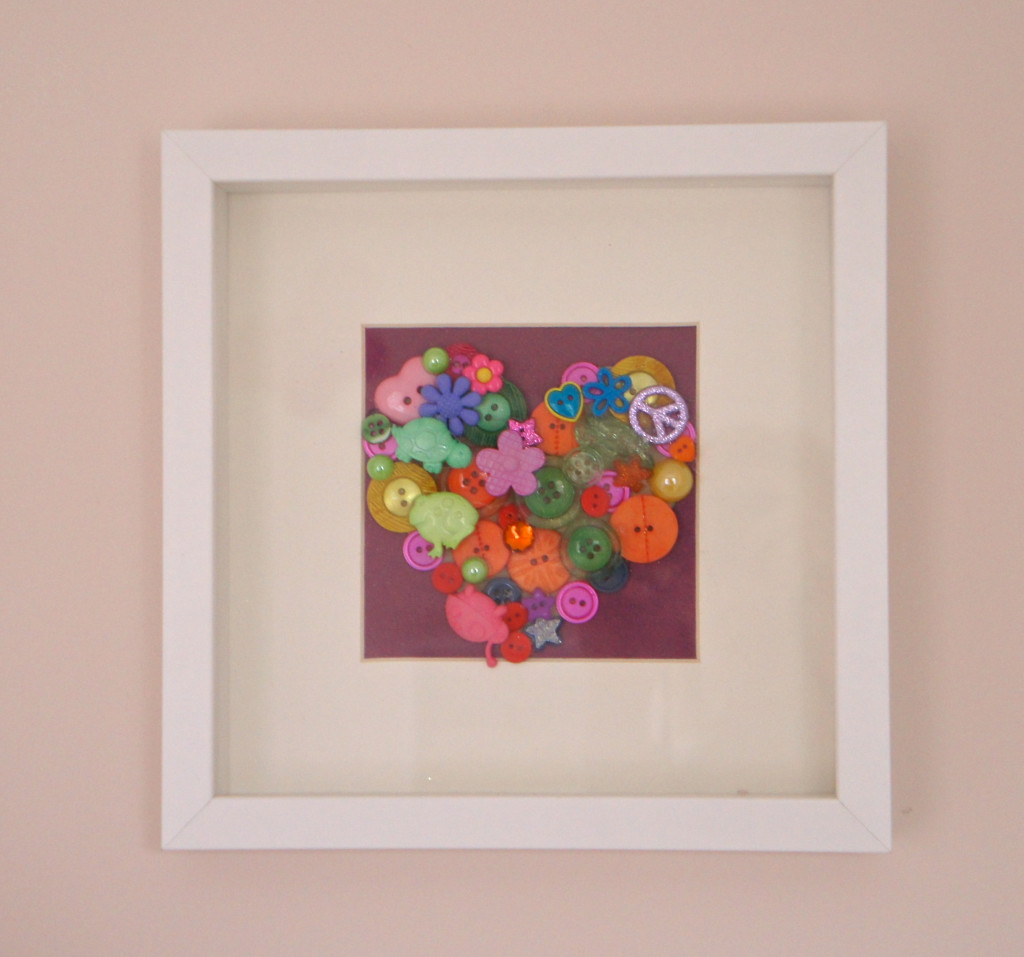 I've also seen a lot of people do a monogram instead of a heart, or use buttons that are all one shade.  I went with pretty small frames though, so the mixed colors worked fine.  It might have been a bit much if I had gone with a larger image.
Well, that's it for the next week and a half.  Winter vacation is finally upon us!   The forecast is 80 and sunny in the Bahamas next week.  I am so excited, I have literally been packed for a month.  This is our second Disney Cruise with G, and the first one was more fun than we ever imagined.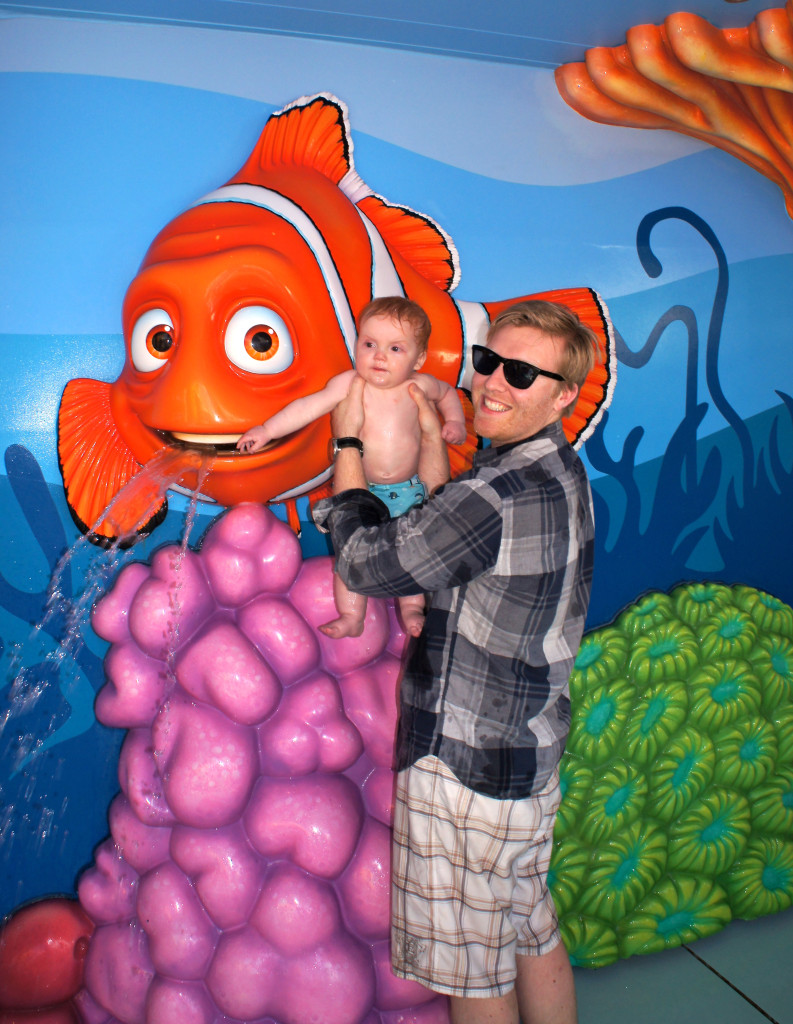 Look at what a tiny little chunk he was!  We can't wait to see how much fun he has now that he's a year older.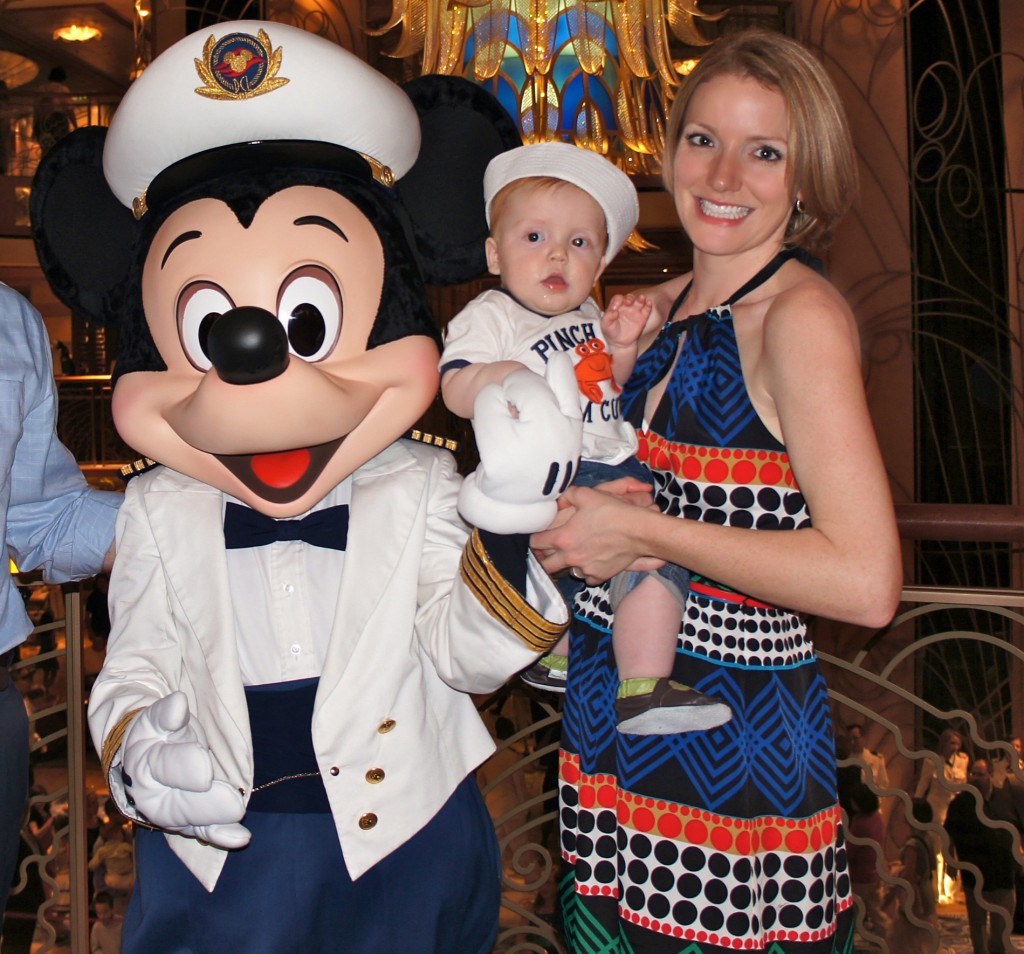 I hope everyone manages to stay warm, we'll be covering ourselves in sunscreen!