Jason and I agreed not to do Christmas gifts this year and take a vacation instead.  Of course, we each ended up cheating and got each other a little something, but we were pretty good about sticking to the rules.  When I came across this massage shirt on Uncrate, I thought it would be the perfect gift from Grant: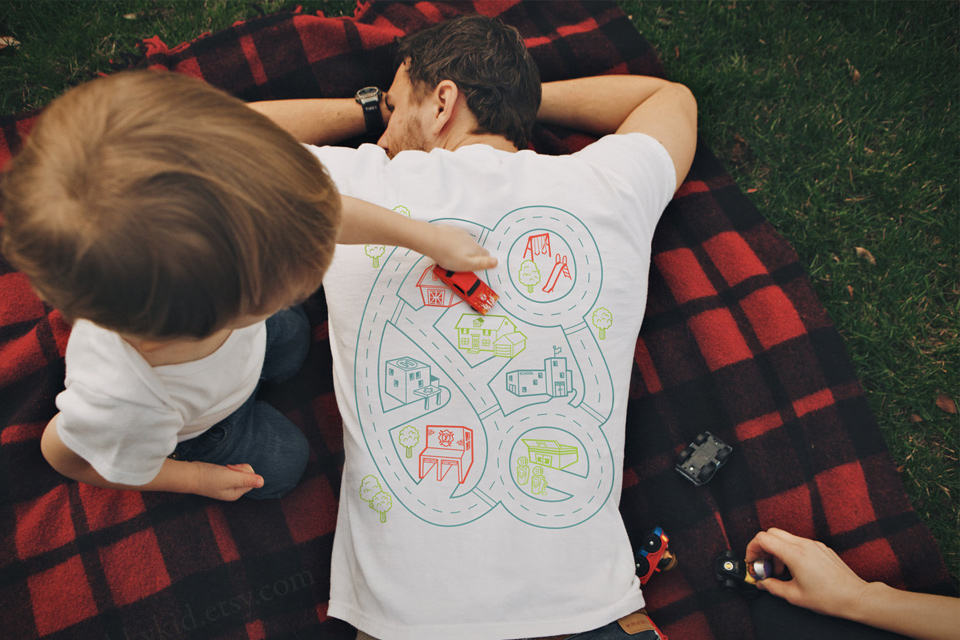 Unfortunately, I didn't see it until two days before Christmas and there was no way it would arrive in time.  So, I got my Sharpies out and made my own version.  I don't have any in process shots, because I couldn't do it when J was here to take pics, but I googled "massage shirt" and traced some images straight from my computer, the same way I did the birds that we stenciled onto our nursery wall: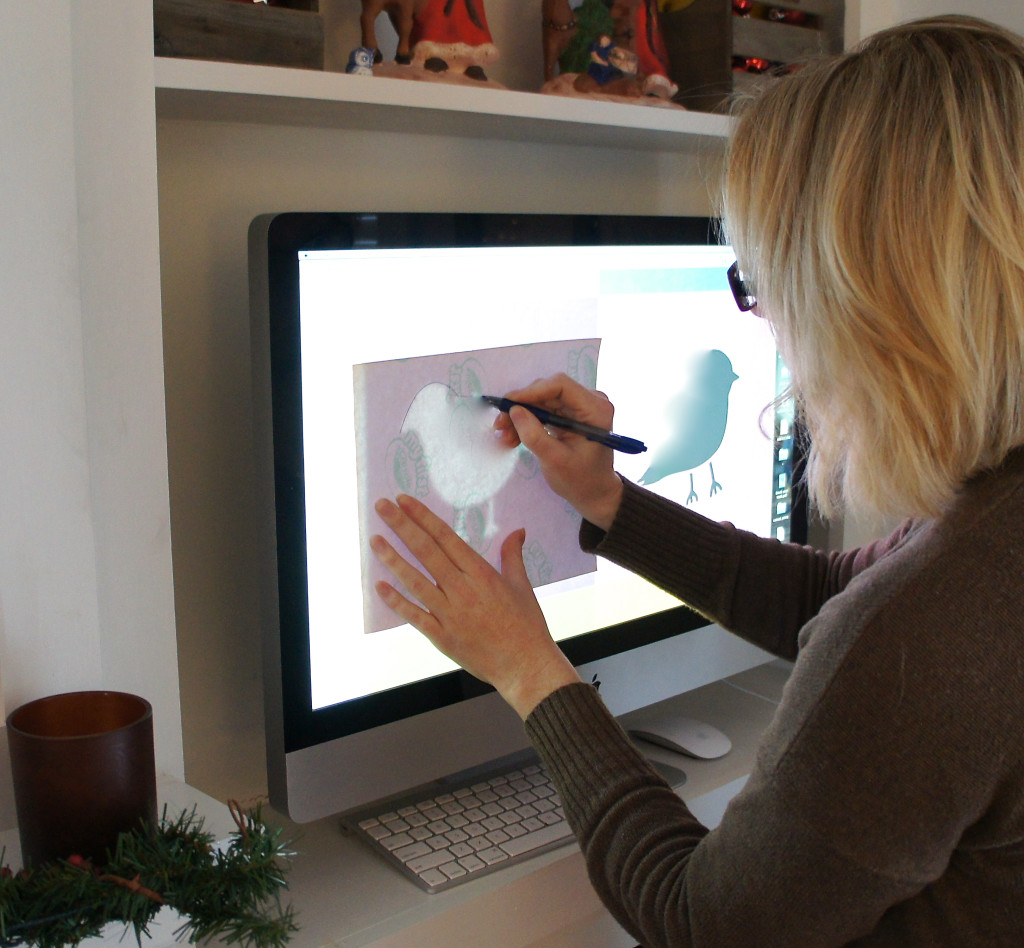 Then I put the tracings inside of one of Jason's undershirts and drew over it with Sharpie markers.  I didn't think it would look at all like a racetrack if I tried to freehand it.  Grant joined in the fun by coloring with the Sharpie's all over the front of the shirt.  We didn't try it out until tonight, but G had a lot of fun racing his trains all over J's back: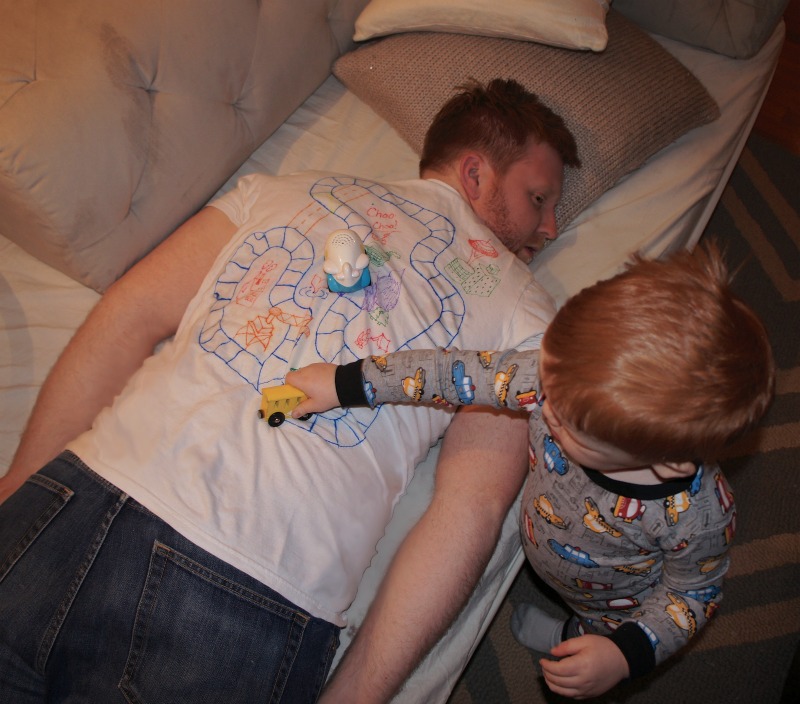 As for the massage factor, well, Jason said, "It feels better than when he's not doing it."  It's no substitute for a real back rub, but G had a lot of fun and I think Jason enjoyed it too.