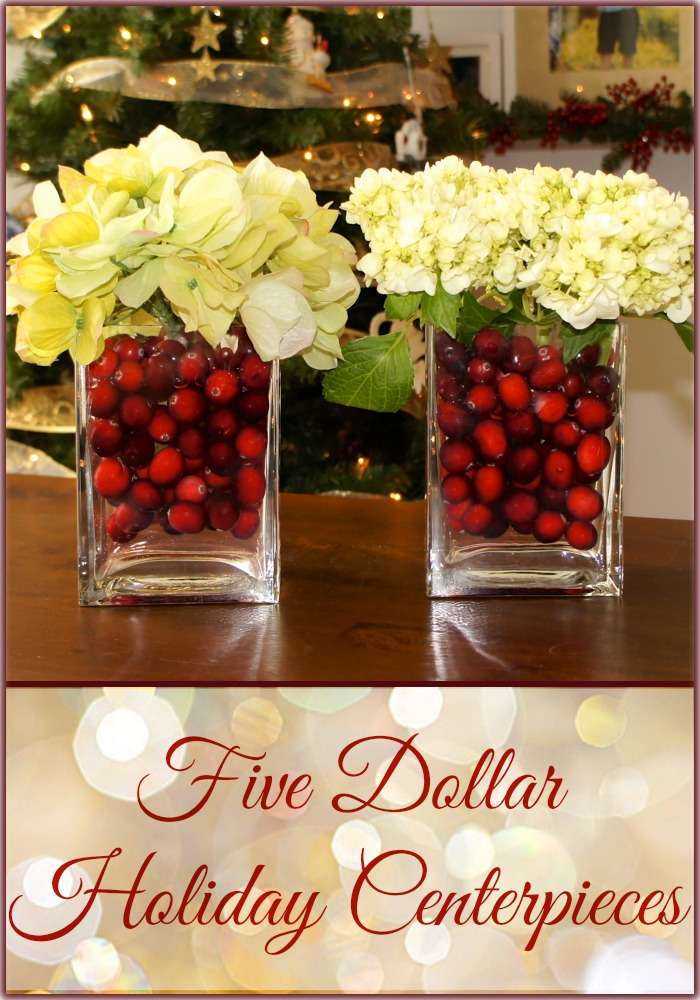 Is it ever too early to start decorating for the holidays?  As soon as November 1st rolls around it starts to feel like Christmas at my house.  Jason's thirtieth birthday is in December, too, so this year we get to be extra festive.  While a banner and balloons typically meet our party needs, a thirtieth birthday deserves a little more in the way of decor.  Six months ago I was planning on taking Jason to Vegas for his thirtieth.  Then this happened: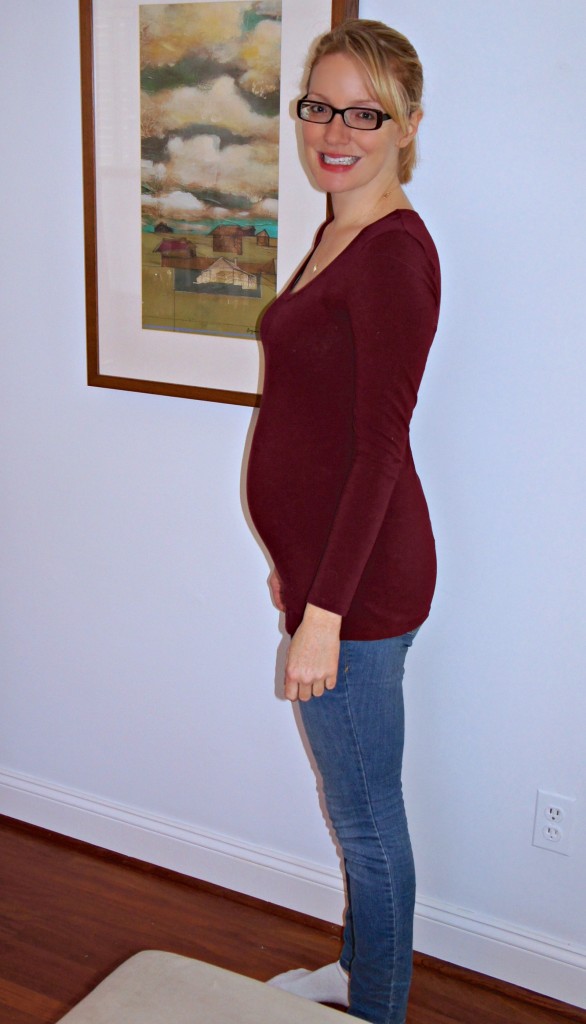 So, in lieu of being at a bar with a pregnant wife, we are bringing Vegas to Maryland, complete with dealers and table games.  Today I decided to do a dry run on the decorations.  We bought vases at Ikea for $1.99, cranberries, and white hydrangeas.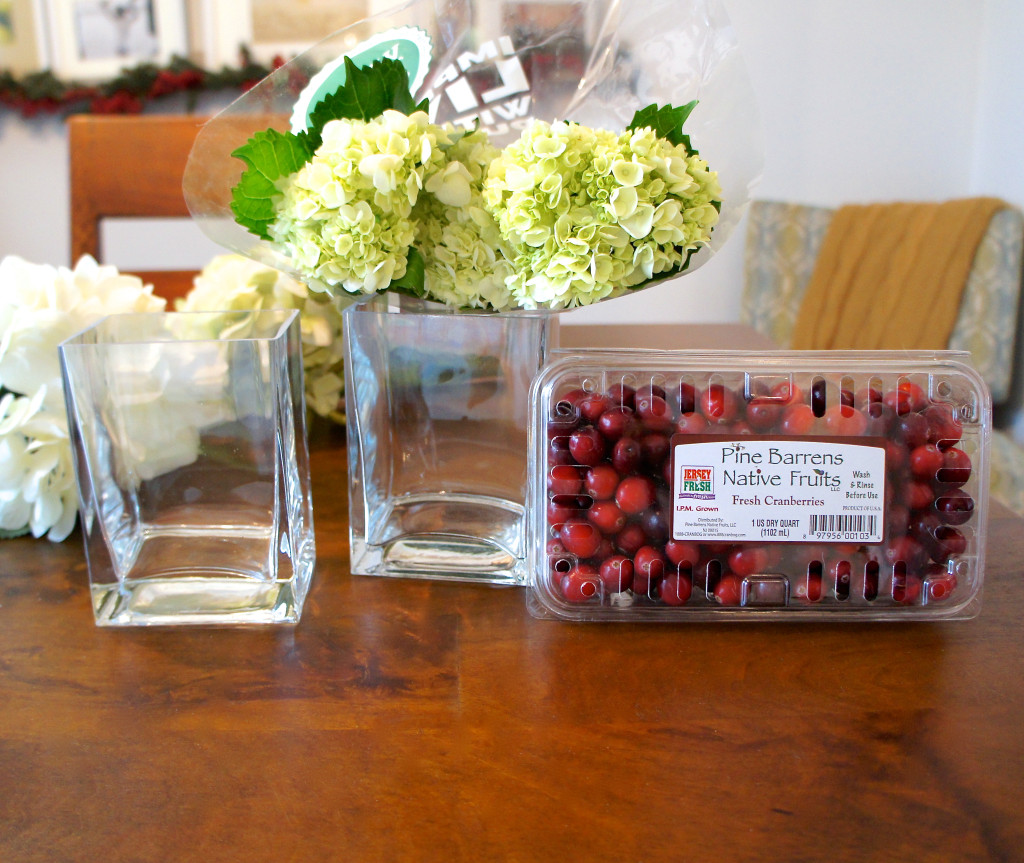 The total price of supplies came to $5 per arrangement.  I started by filling the vases with cranberries and adding water to keep them fresh.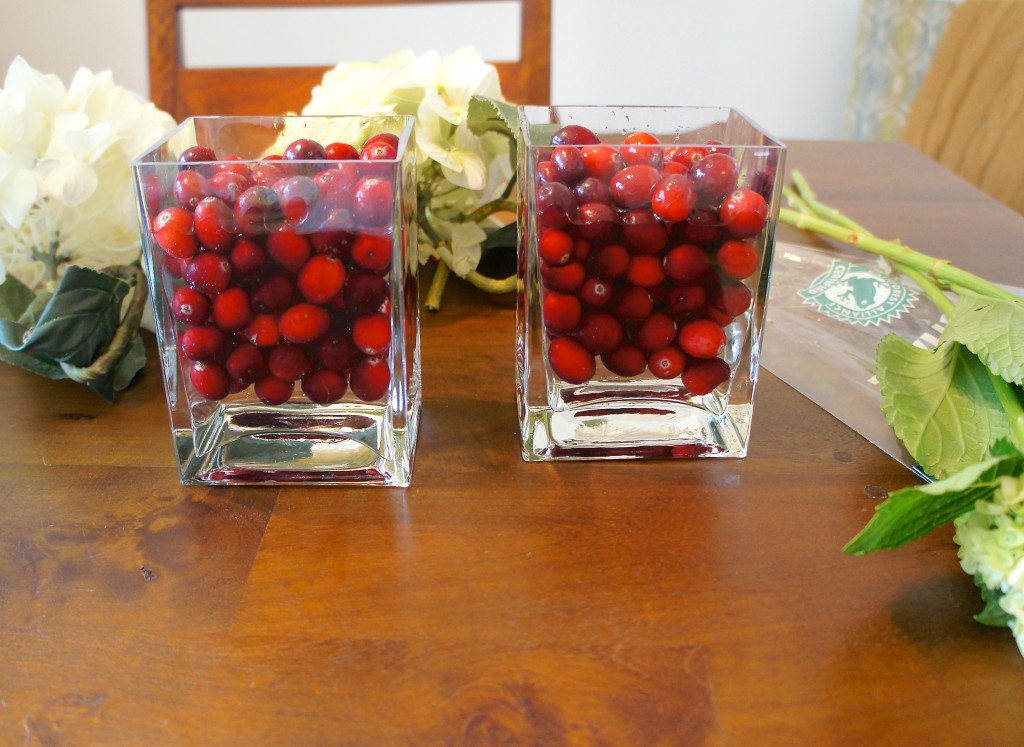 Then I cut my hydrangeas a little shorter than the vases.   If these look a little off it's because one of the arrangements has fresh flowers and the other one is silk.  I usually buy hydrangeas at Trader Joe's, but we did our weekly grocery run at Whole Foods this morning, where flowers are twice as expensive, so I only bought one bunch for my trial.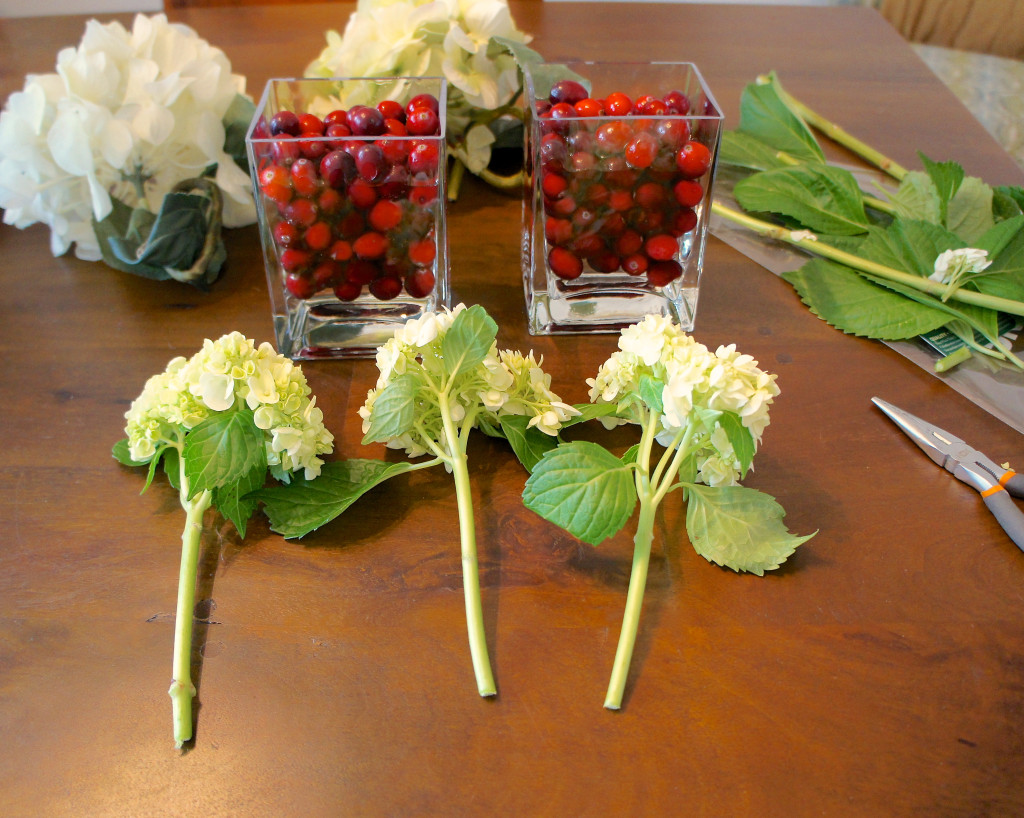 After removing most of the leaves, I placed the flowers in my vases and lit tea lights behind them to add a soft glow.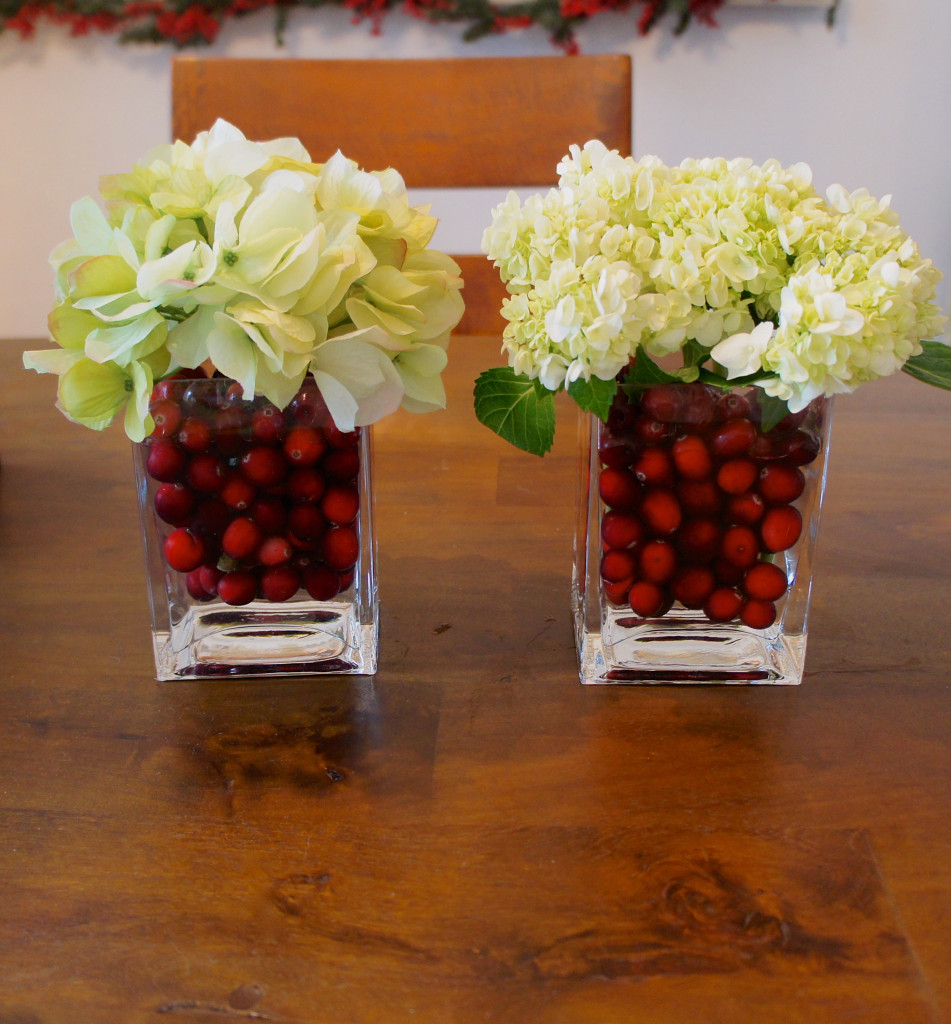 As far as floral arrangements go, it doesn't get much easier than this.  Hydrangeas usually start to wilt by day two, so I plan on buying the flowers the morning of the party.  The cranberries should stay fresh for awhile, though, so for now I'll leave the silk flowers and put these two on the dining table.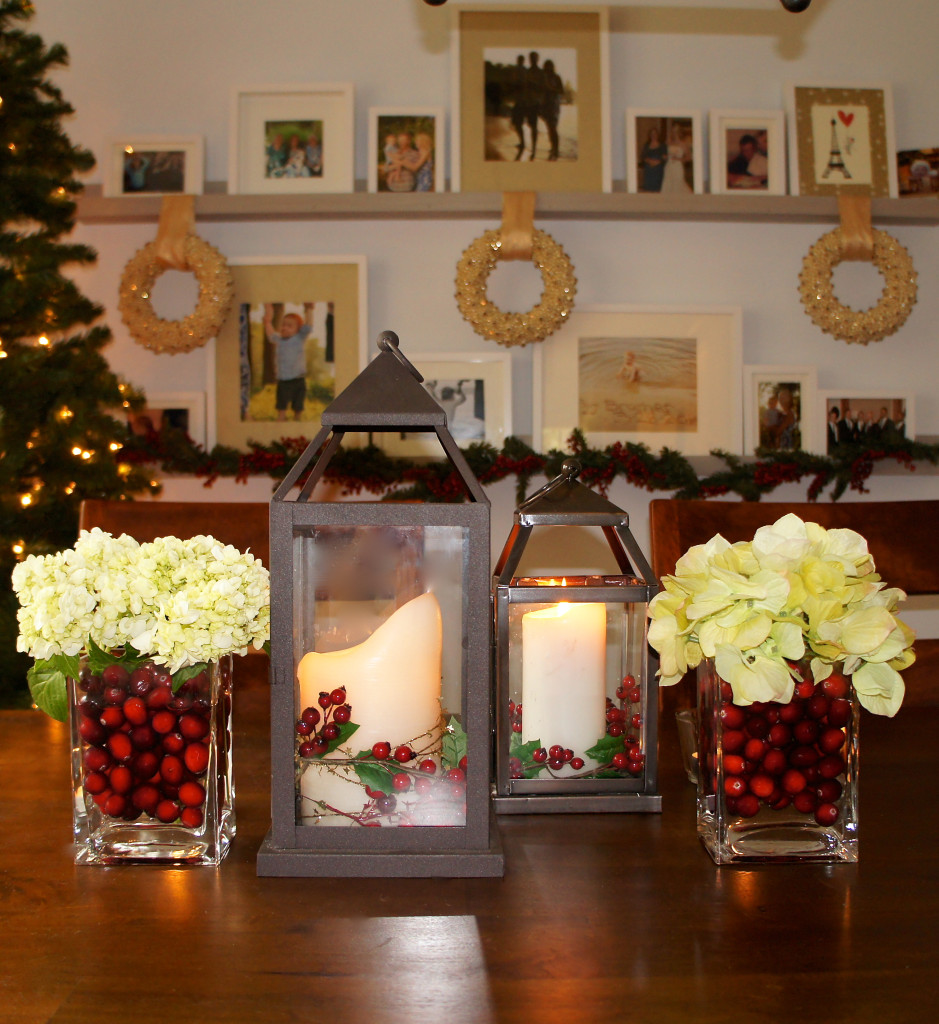 When Grant wakes up from his nap we are going to trim the tree.  It's beginning to feel a lot like Christmas!  And this year I'm expected to gain a pound a week, so bring on the holiday treats.