We are back from a responsibility free weekend in Chicago.  The wedding was beautiful, we danced all night, and Jason managed to drink enough for the two of us.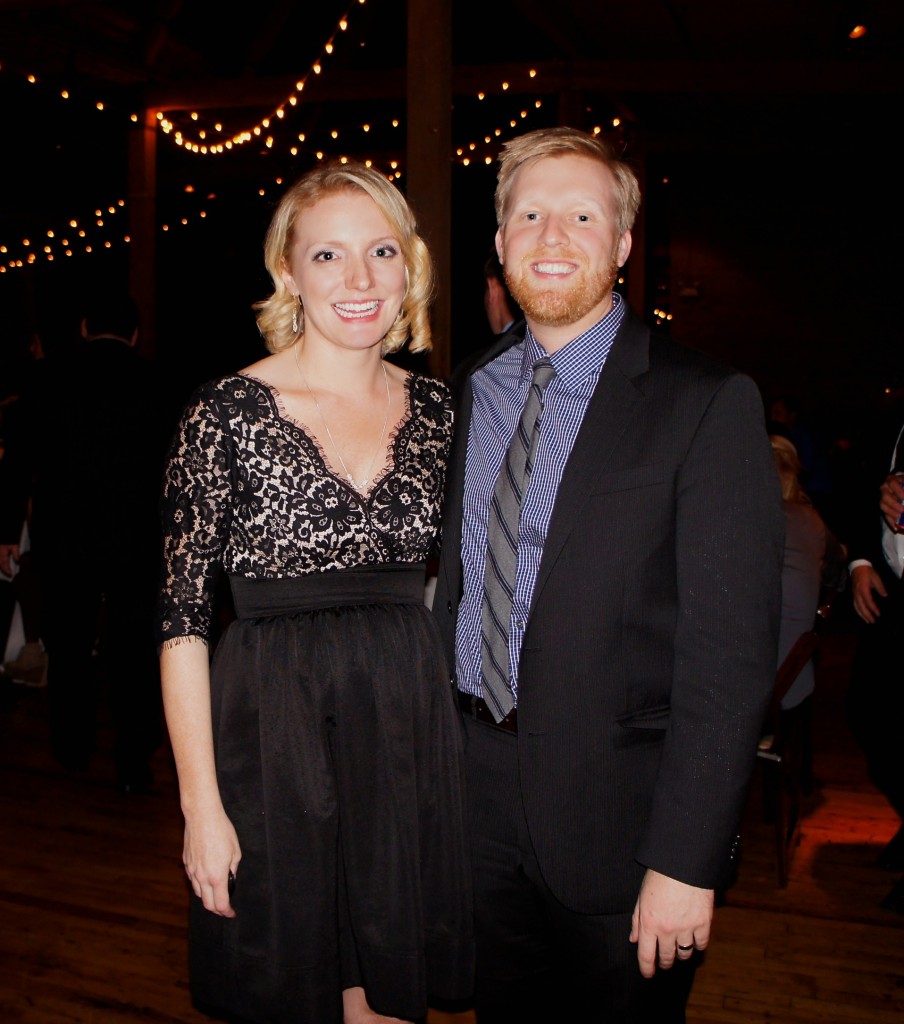 We were definitely ready to get home to spend some quality time with G today, and seeing as Halloween is this week, what better way to do it than carving pumpkins?  I actually despise sticking my hands in slimy pumpkins guts, but as a parent, it's my duty.  Jason was kind enough to take on the messy part: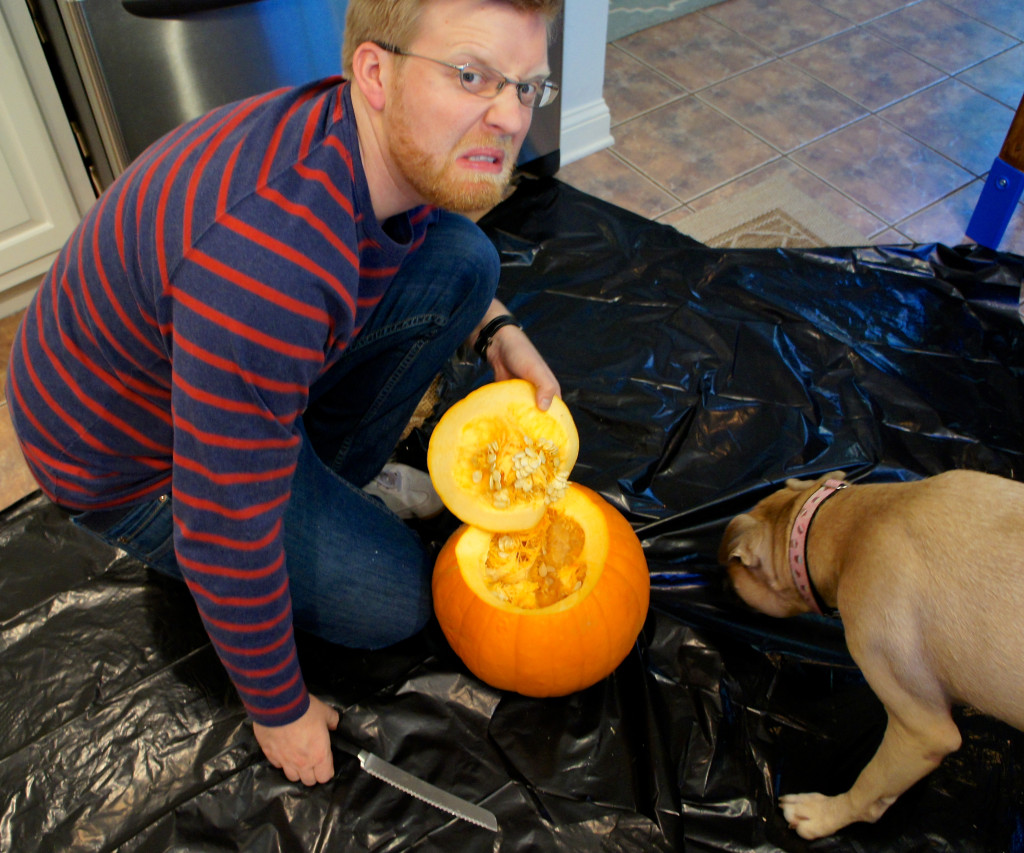 I saw this trick on a blog somewhere (if I could remember I would credit them, but it was awhile ago), so we started by flipping our pumpkin upside down and carving our opening into the bottom: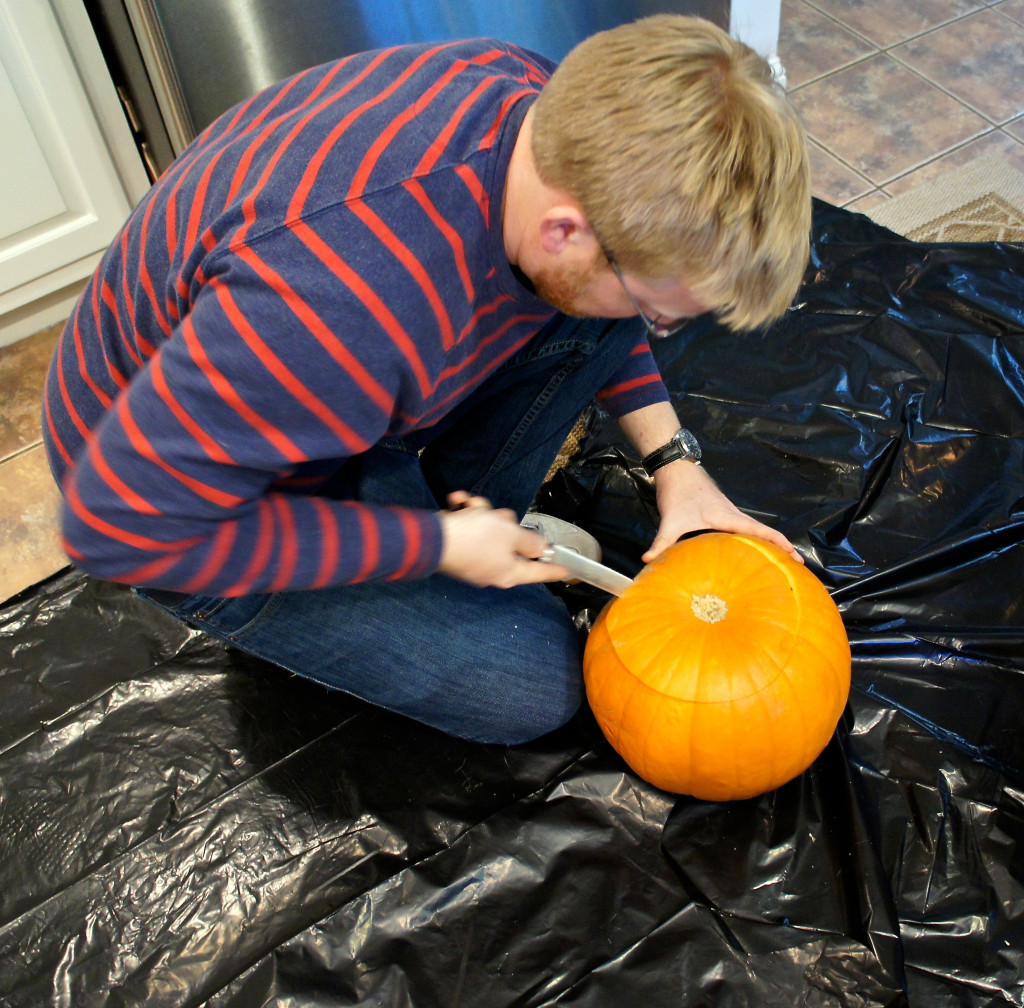 This serves two purposes, first it gives you more surface area to work with.  Usually people are standing above the lit pumpkin, so if you can carve closer to the top the image is more visible.  Second, lifting the pumpkin off the base allows you to leave the candle in place when you light it, so no more black soot all over the inside of the pumpkin from lowering a lit candle inside.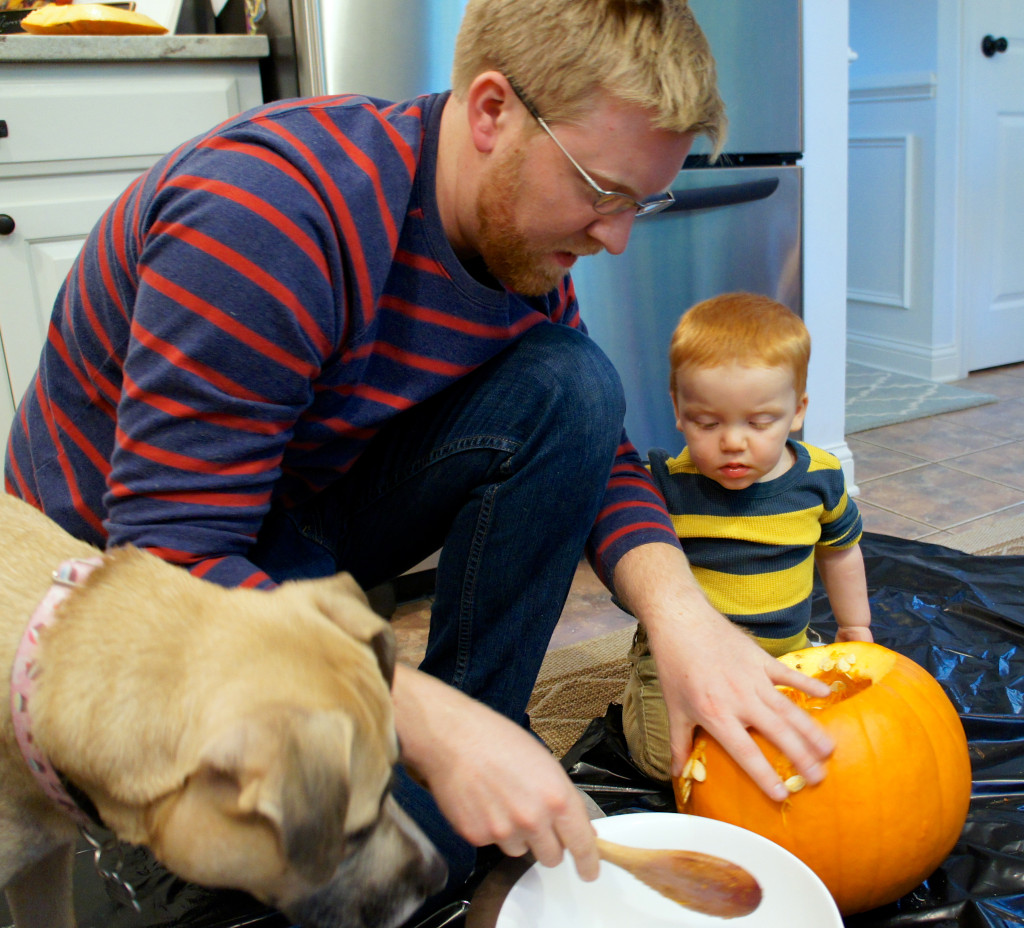 Everyone got involved in the fun.  Don't forget to wash your hands after!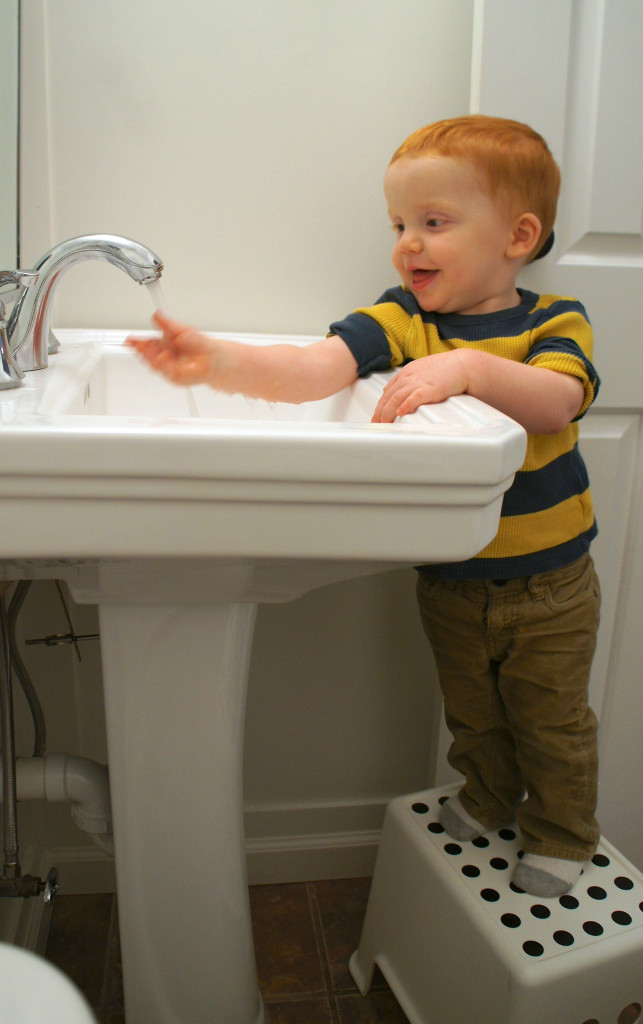 We just bought that stool at Ikea.  It's the only one I could find that was tall enough for shorty there to reach the sink, and it was only $7.99.
Grant is going as Elmo this year, so we did a Sesame Street theme.  I Googled "Elmo Pumpkin" and "Cookie Monster Pumpkin", then saved the images I liked so that I could change the sizes to fit: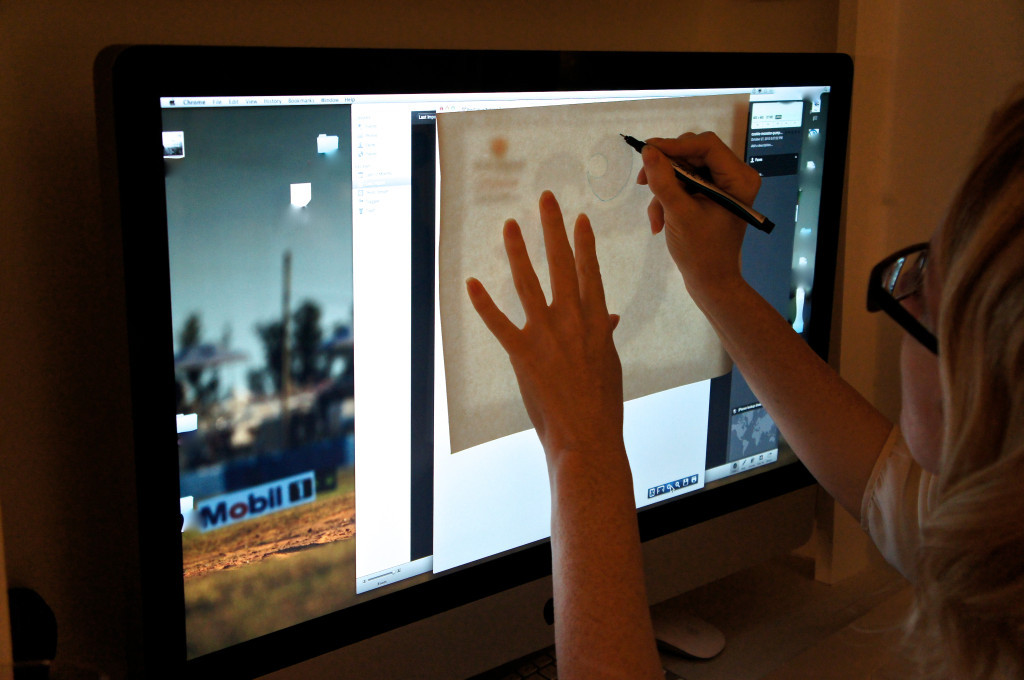 After adjusting the images to the sizes of my pumpkins, I traced over them to create a stencil.  Printing would work too, but our printer broke when we moved and I liked having the ability to adjust the size.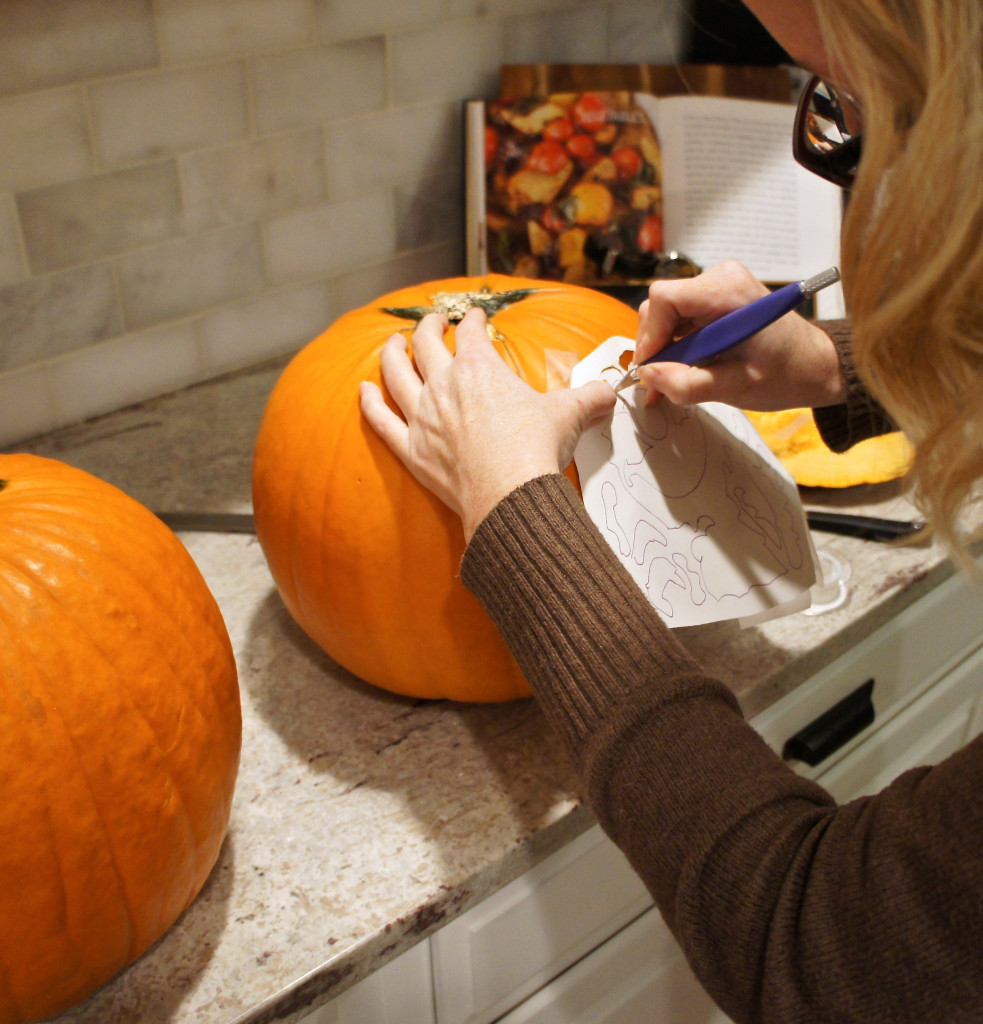 After taping the image to my pumpkin, I cut around it with an Exacto knife, which gave me a little more precision than the pumpkin carving tool.  The Exacto knife wasn't long enough to go all the way through, so I went back over it with a knife from one of those pumpkin carving kits.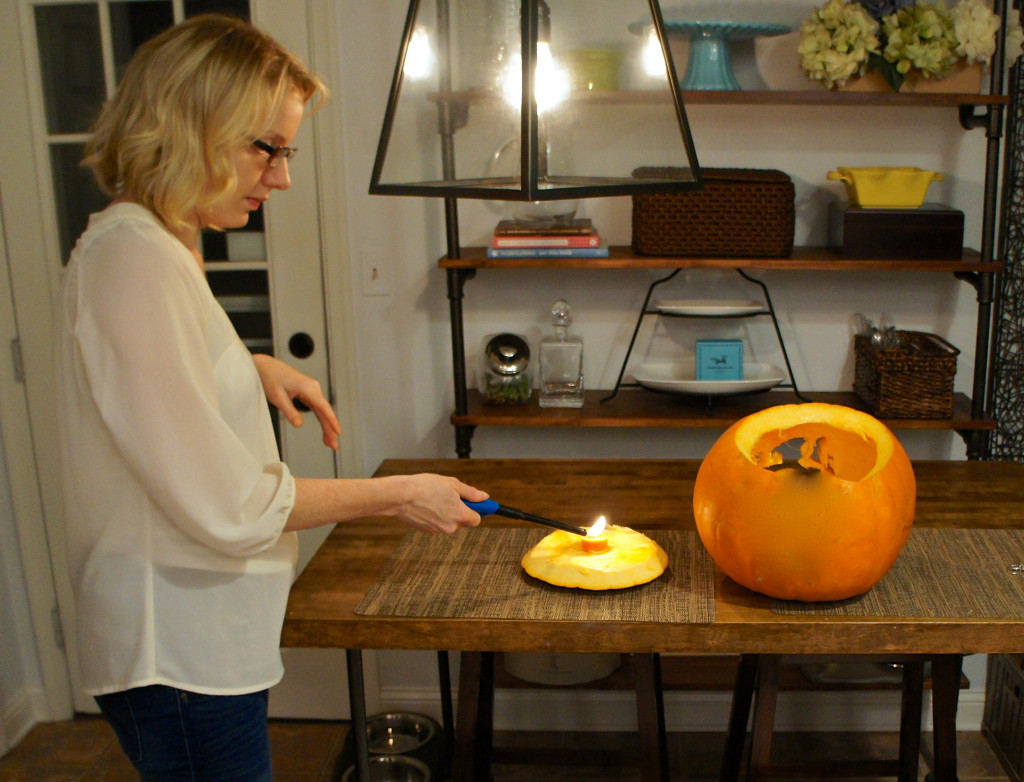 This is how the pumpkin lighting works after cutting into the base.  Nice, right?  Ok, without further ado, the big reveal: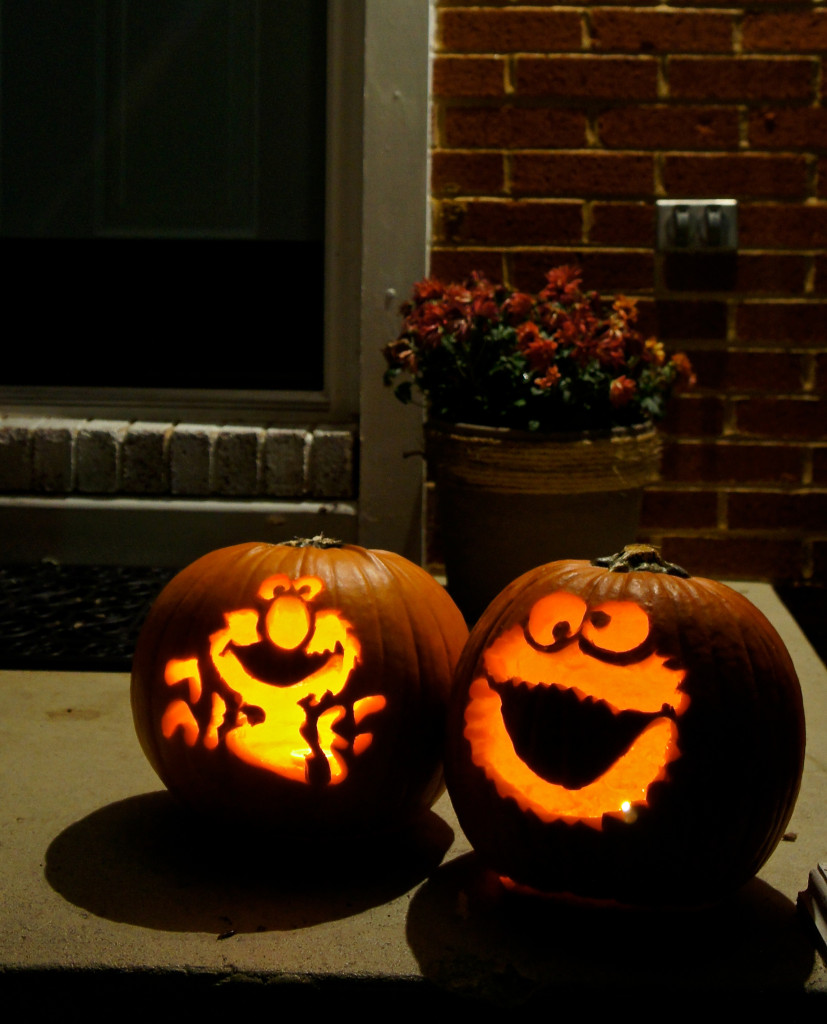 Not bad for someone who hasn't carved a pumpkin in at least fifteen years.  Back then I usually went with triangle eyes and a snaggletooth, but fancy pumpkins seem to be en vogue right now, so I thought I'd try something new.
This is a pretty big week for us.  Wednesday is our anatomy sonogram, after which I'm allowed to get started on the nursery!  Then, on Thursday, we have two Halloween parties, followed by trick or treating with Grant's girlfriend.  J and I haven't decided if we're dressing up yet, I was considering going as Big Bird and Cookie Monster, but all I could find were "Sexy Big Bird" costumes.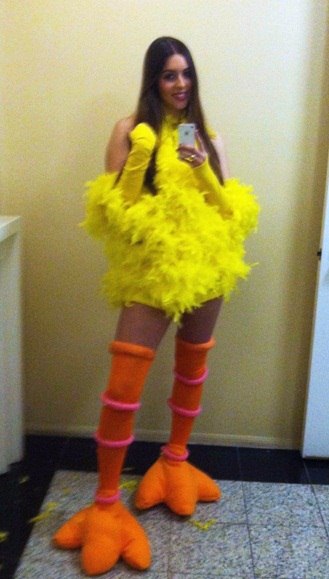 I have worn plenty of questionable Halloween costumes in my single days, but is this really necessary?  Sesame Street should be off limits.