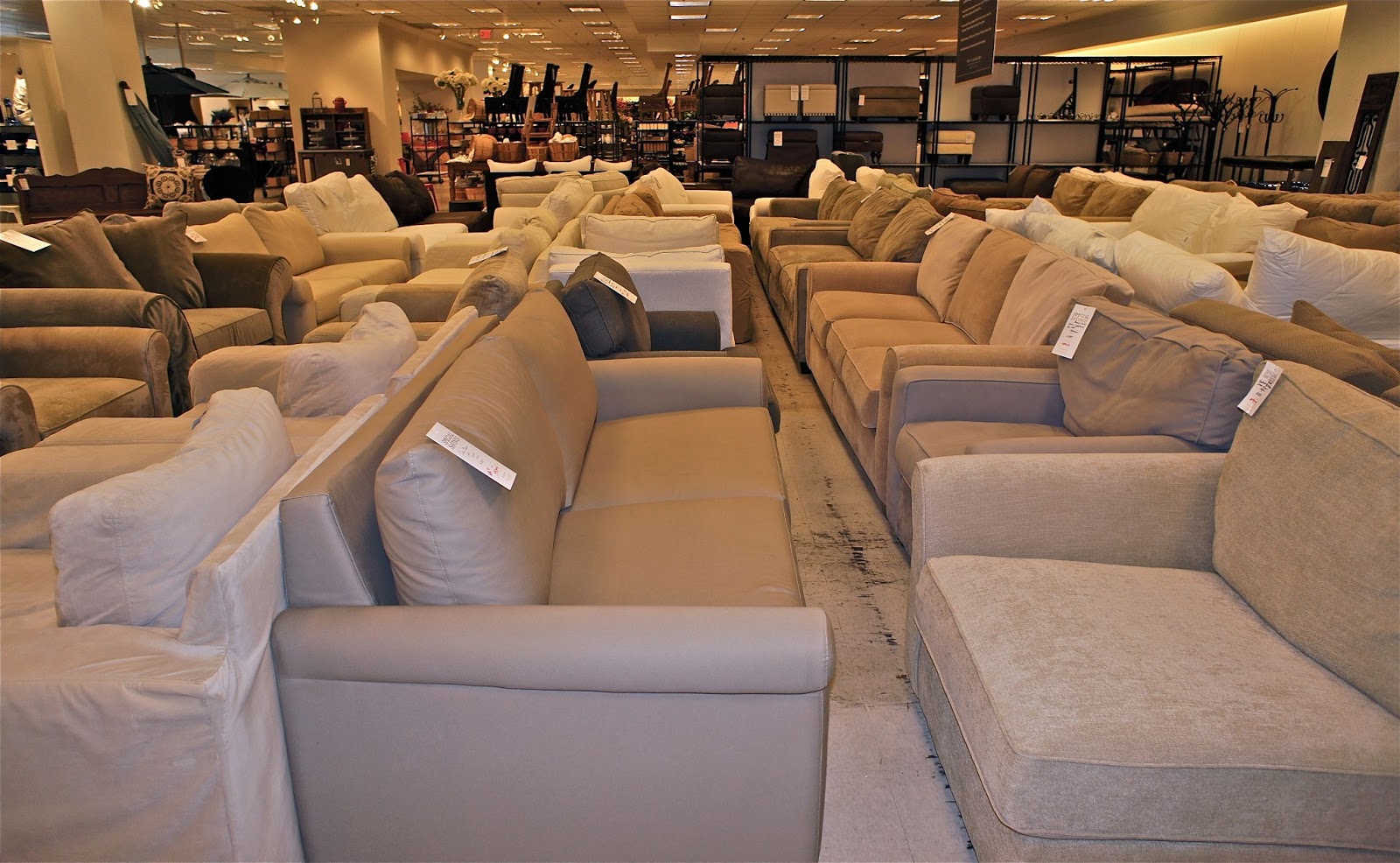 Usually I plan my shopping trips for the weekends, when Jason can join me.  Shopping with my toddler is probably a lot like alligator wrestling (I'm from the South, they do that), so for my own sanity, I avoid it.  Jason is not a Pottery Barn fan, though, so I didn't even try to ask him.  Grant and I started our trek to Lancaster, PA, armed with juice boxes, Trader Joe's Cat Cookies, raisins, and fig bars, and planned our attack by starting at The Disney Store.
We requested the most obnoxious toy they had,  thinking it would surely keep him entertained while I looked for a media cabinet.  Look how happy he was with his drum, maraca, and tambourine set.
This is the moment he realized the tambourine looked very similar to a shot-put:
The rest of his interaction with this toy involved throwing the contents underneath shelving units filled with glass-ware, and laughing maniacally as he watched me lay on the dirty floor of the Pottery Barn Outlet reaching for them.  Let's just say it was a long day. 
Jason and I prefer Crate and Barrel and Restoration Hardware when we aren't building our own furniture, but after striking out at both of those stores, I thought I'd give the outlet a try.  They have a lot of floor model furniture, usually in impeccable shape for a huge discount.  All of their accessories are new and no different from the regular store items, but are priced about 30% less.  
This is a run-down of our better finds today:
The sofa section:
Even the most expensive sofas are about 50% off what you'd pay in store.  The couch below isn't the most beautiful thing I've ever seen, but at $199 I'd take it.  You can't even get something that cheap at Ikea.
 This is a sleeper sofa for $549:
They usually have some accessory deals, too.  I liked these for the bathroom, but forgot to go back and grab one.  This was one of the shelves Grant threw his tamborine under.  
I used this island as inspiration for the DIY one in our kitchen.  It's $1000 from the regular store and only $599 at the outlet.
Media Cabinets
I seriously considered buying this desk.  It was only $199 because the side was scratched.  Scratched furniture is by no means a deal breaker in our house, we actually kind of prefer it, that way we don't feel so bad when we mess it up ourselves.  Ultimately I decided the color was too dark, and with the wear and tear a desk gets I didn't want to paint it. 
Kids furniture mecca:
Kitchens marked down to $179 from $249
How cute is he in that chair?  He certainly had a great time today.  I, on the other hand, was utterly exhausted.  This worked to Pottery Barn's advantage though, because with the four hour round trip drive and the cardio workout I endured chasing this kid around the store, I told myself I had to buy something to make the trip worth my time.
After a day like today, I needed a margarita fix.  Jason made his secret recipe:  tequila, lime juice, and one Splenda.  Growing up in a border town, I've spent a lot of time in Mexico, and even there they call those shots.  I love my husband, he's always up for a good time.  
Tags : Pottery Barn Outlet