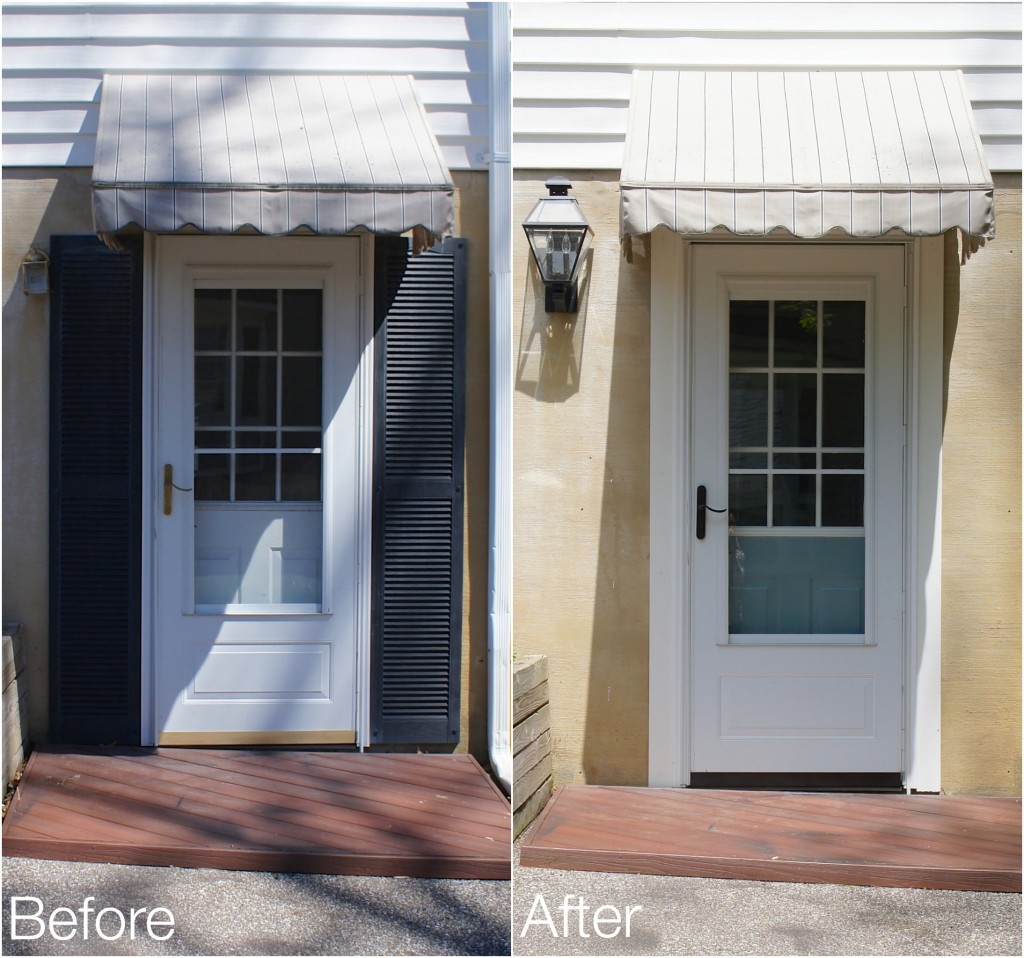 Things are moving at a slower pace lately, hence the lack of blog posts.  Projects which used to take me no more than a day to finish are averaging closer to three weeks.  If I can actually get both kids to nap simultaneously, by the time I've thrown a load of laundry in and gathered my supplies, I generally have about ten minutes to work before one of them wakes up.  Luckily, there aren't any priority projects to work on right now, and I'm thoroughly enjoying being outside in the beautiful weather with my two little monkeys.  We did manage to do something to the basement entrance of our house, recently: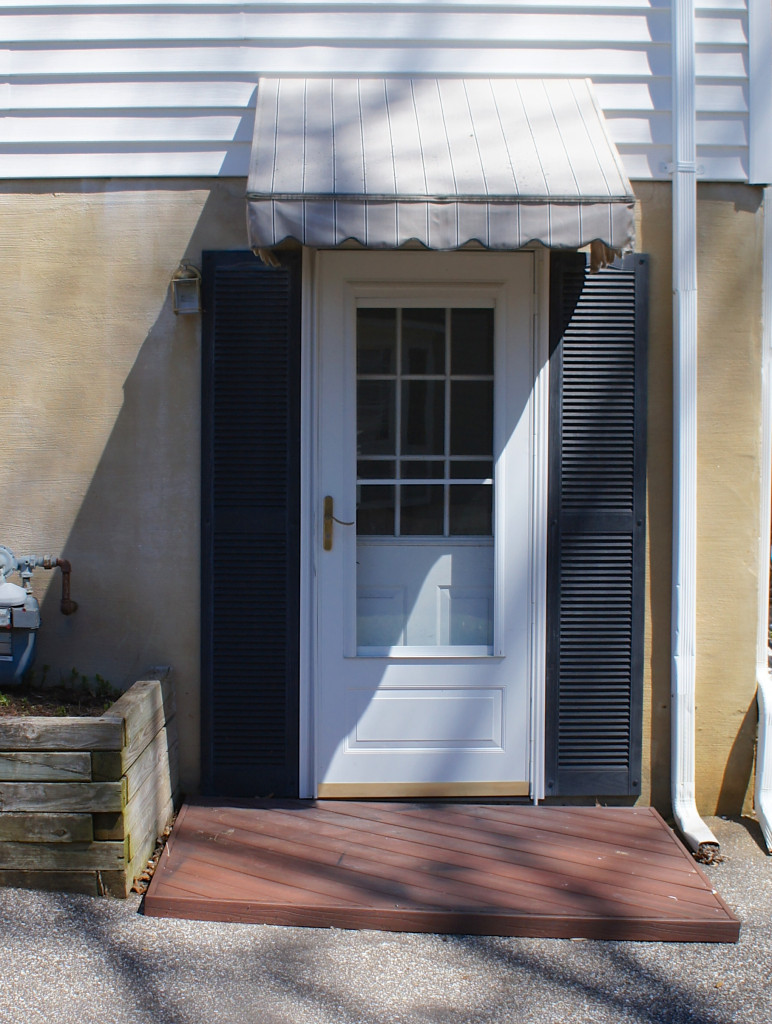 Not so pretty, right?  We found a light on clearance at Lowe's for $40 to switch out the old one, and then pulled the shutters off.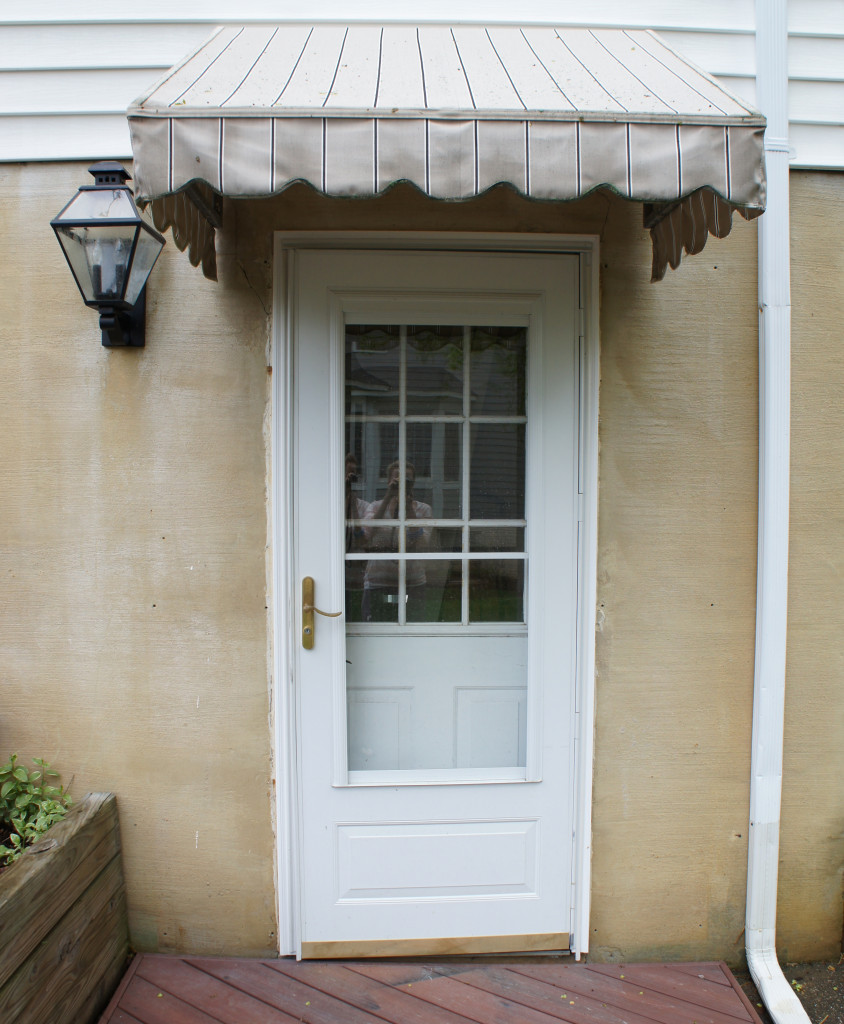 The shutter removal revealed some unattractive caulk around the storm door.  We solved that problem with three 8 foot sections of pre-primed exterior trim wood, for a total of $18.  After cutting them with the mitre saw, I loaded up the backs of each piece with construction adhesive: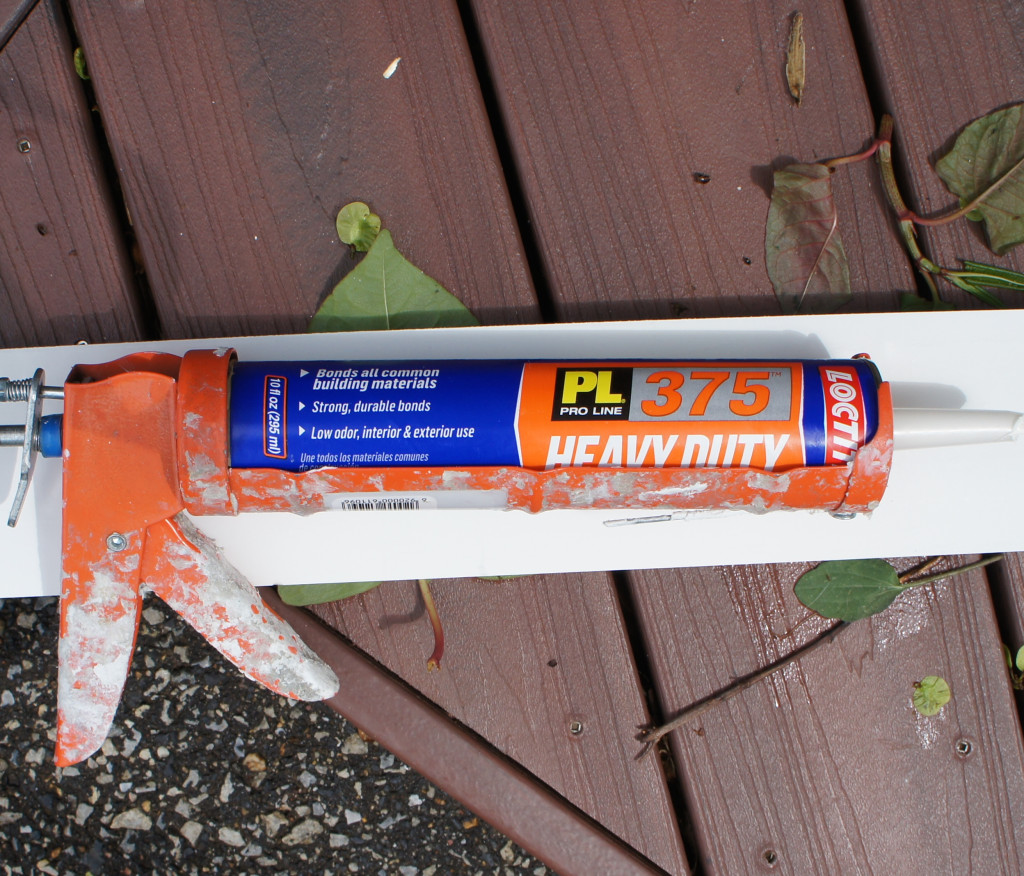 Blue tape held it securely in place until the adhesive was dry: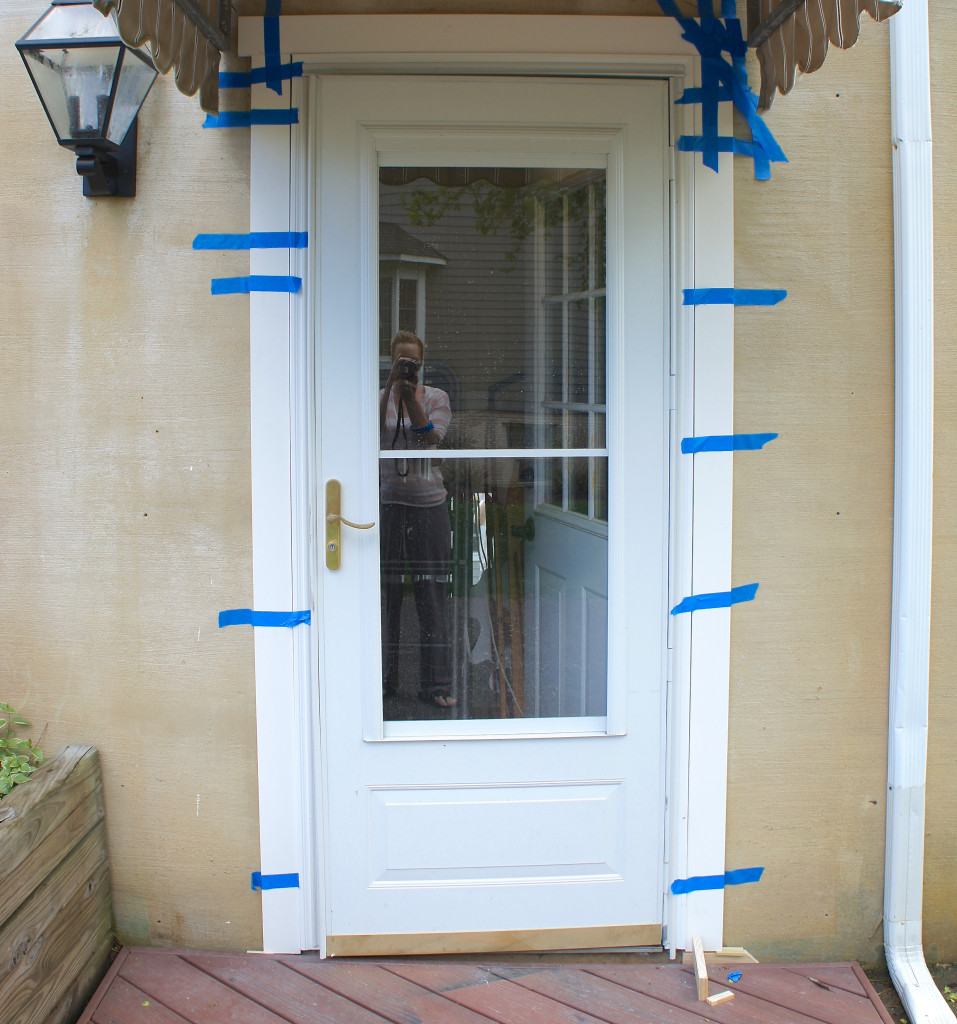 While the trim set I had a little free time, and the door was begging to be painted.  It needed a good sanding, then I gave it two coats of leftover paint from our front door (it's a mis-color can of Benjamin Moore Advance).  The trim required a lot of sanding to get it smooth: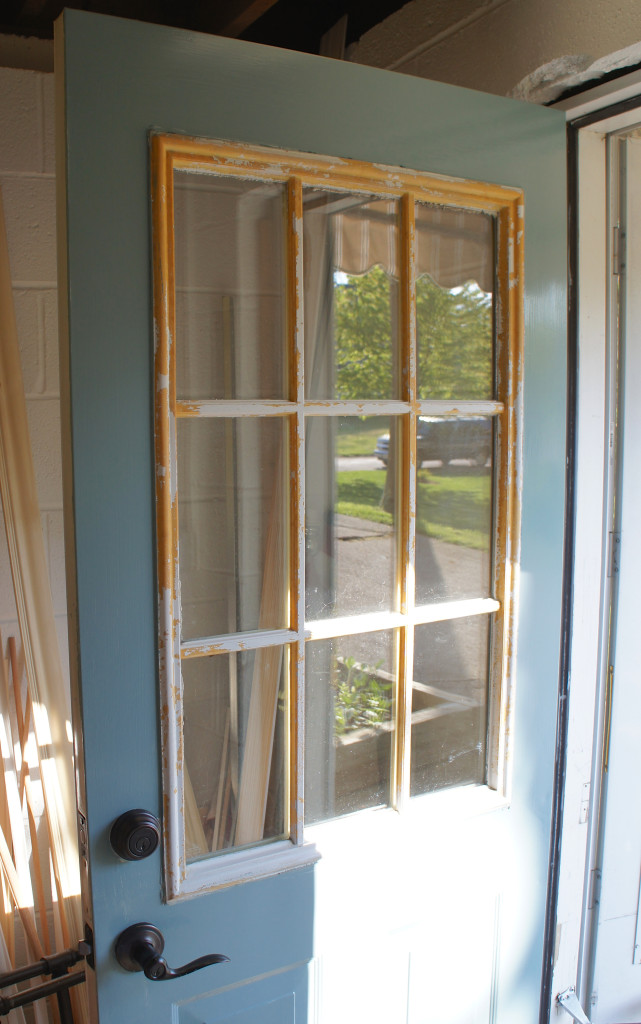 After two coats of Benjamin Moore Aura around the window frame, it looked a lot better.  Two coats of oil rubbed bronze spray paint updated the rusted brass storm door hardware: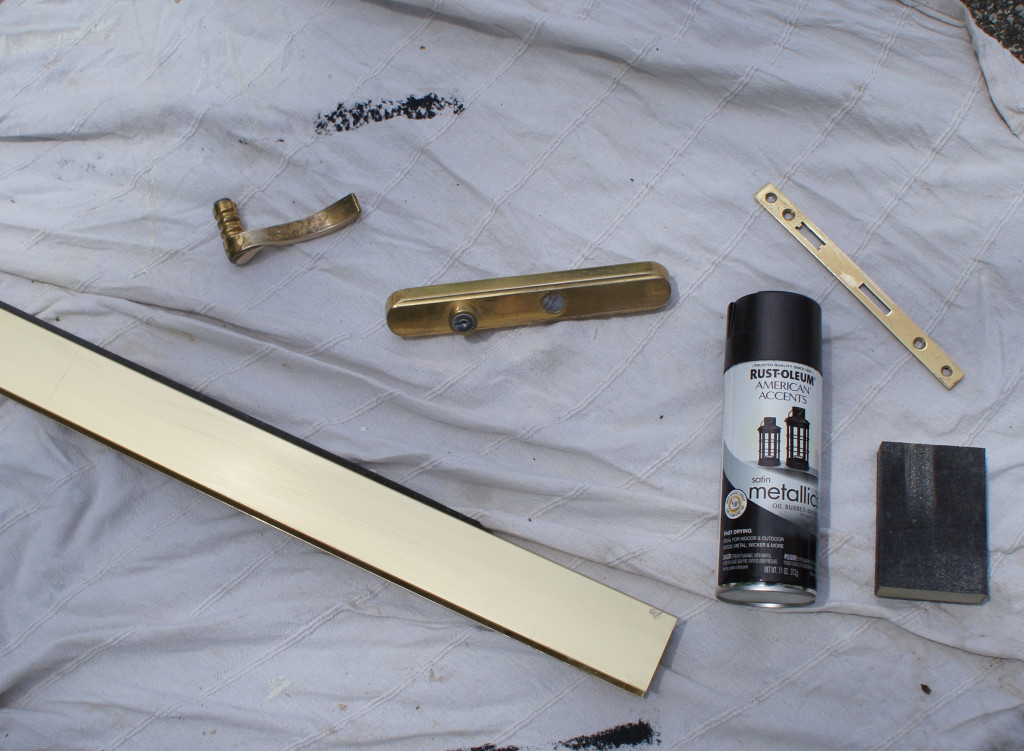 The last steps were caulking the door trim, giving it a coat of paint, and pressure washing the awning.  Overall, I would say it's a huge improvement, for a total of about $60.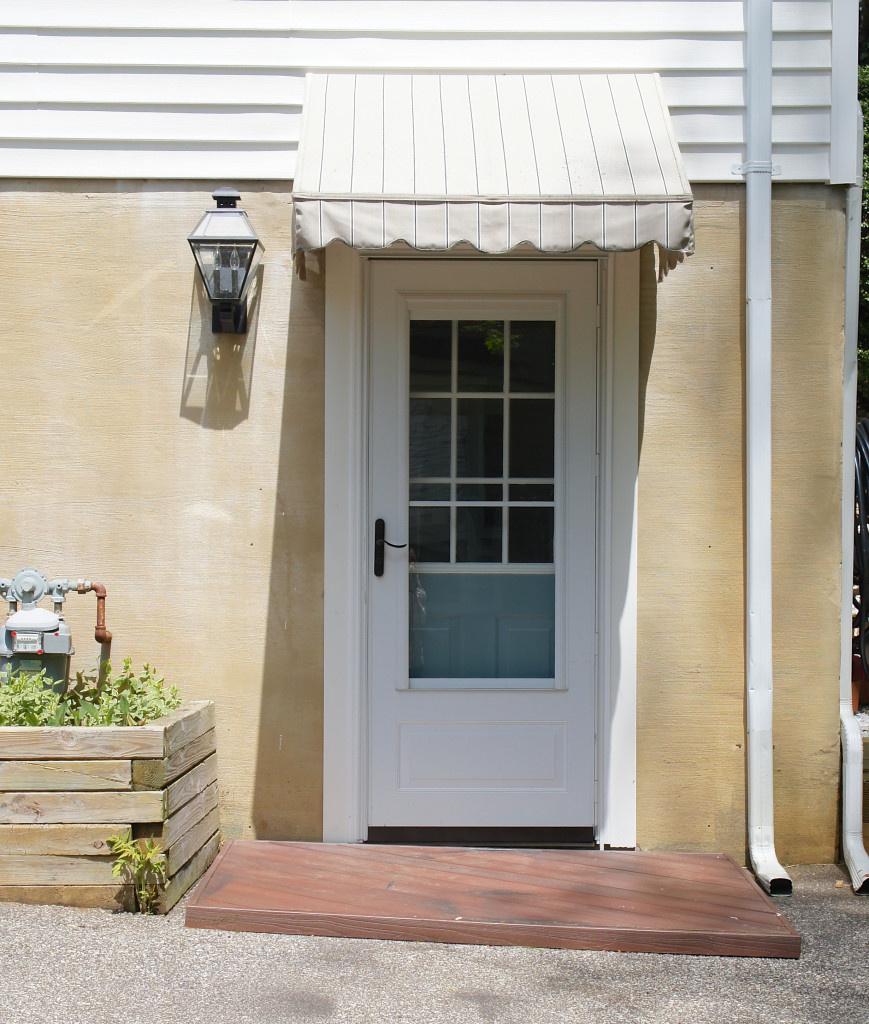 There you have it, the first house project I've managed to complete since Georgia's arrival.  Not too shabby, even if it took me a little longer than expected.  This smiley little girl is giving her seal of approval: