Now that our floors are done we get to relax a little and work on some fun projects.  Last night was Jason's 30th birthday party, for one.  I wasn't going to do a party post, because the most important thing is enjoying an evening with our friend's, not showing off all my serving platters (I don't really have any, anyway), but I did find a couple awesome drink recipes I really wanted to share.  We wanted to keep things low key and relaxed, so we mixed up some batches of self serve cocktails the night before that were fantastic and really easy.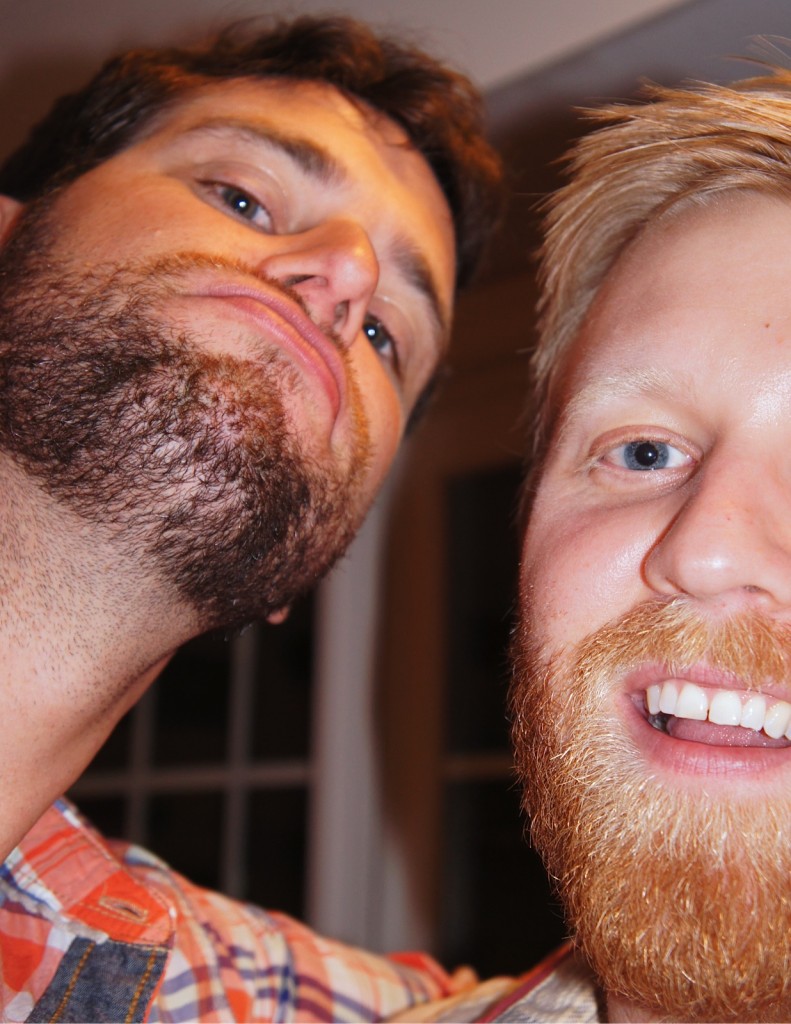 Jason's pick, the Reuben's Cooler  was the biggest crowd pleaser.  We should have made double because the entire pitcher was gone halfway through the party.  The recipe needed sweetening, so he made some simple syrup and put it on the side for people to mix in to their liking.  I used a Sangria recipe for the first time ever, instead of just throwing wine and juice into a pitcher.  Everyone loved it, I'll definitely be making it again.
The best part was the roulette table and dealer.  We've never done anything like this before, but it was really fun.  It definitely isn't something I'd splurge on for any birthday, but J's 30th was a big one.  B & B Casino was great to work with, their quote was the most reasonable and they were the most responsive of anyone I contacted.  Our dealer, Jenn, was fantastic and switched to dealing Black Jack later in the evening when people requested.  It was a wonderful night.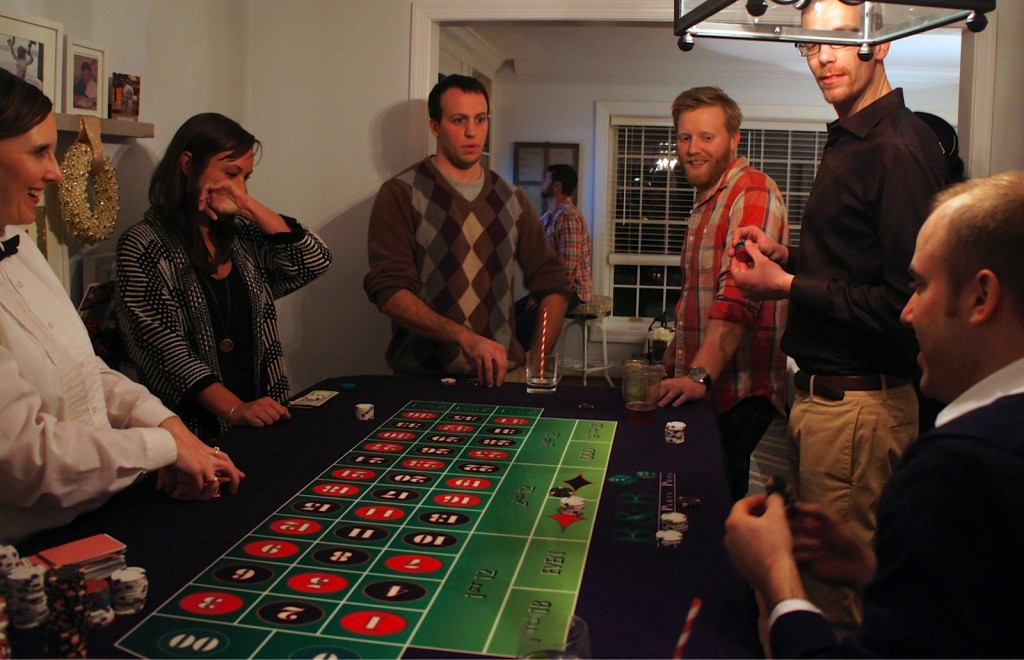 We're ready to get started on the nursery now, so we get to switch over to some fun girly projects this week.