The mess I'm about to share with you means that we have reached the last stage of installing hardwood floors in the upstairs of our house.  Jason has now nailed down the hallway, Grant's room, and the nursery, so now we are moving onto the master bedroom.   These are the last vestiges of carpet: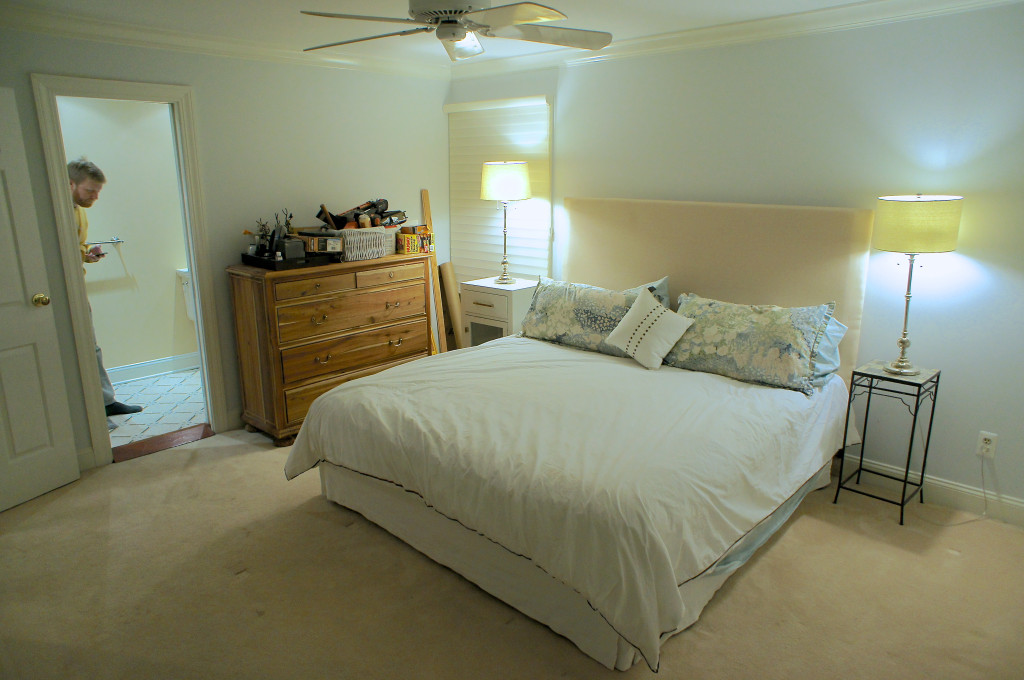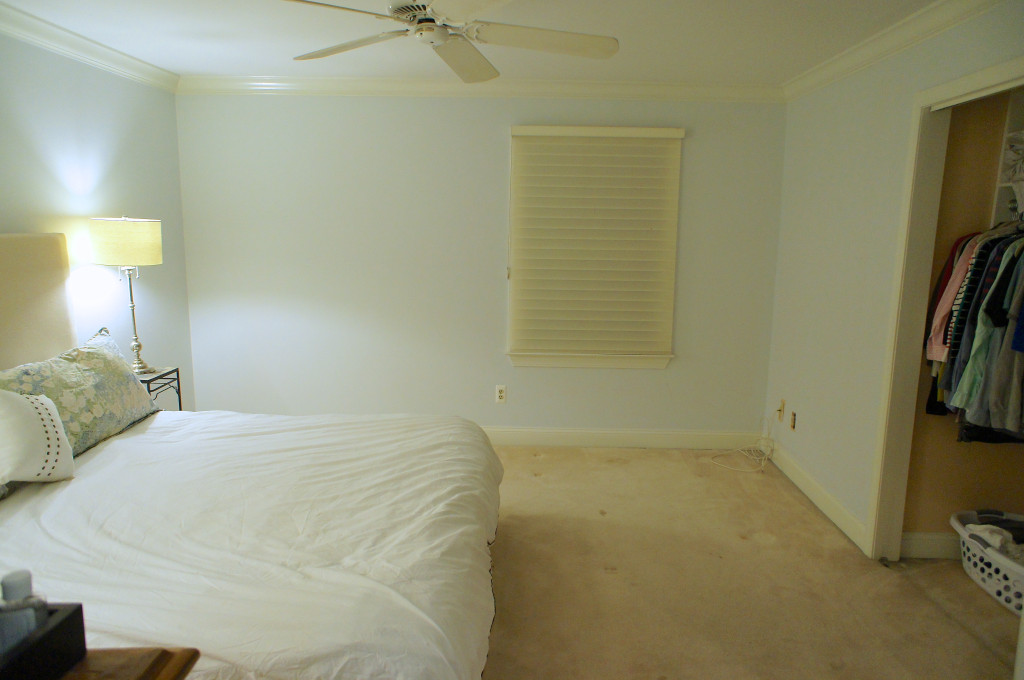 The lighting is terrible in those photos, but they're all I could get at night in a room with no overhead lighting, and tomorrow the carpet removal will be in full swing.  We haven't completely moved out because it's going to take Jason at least one night to saw down the frames of the door and closet: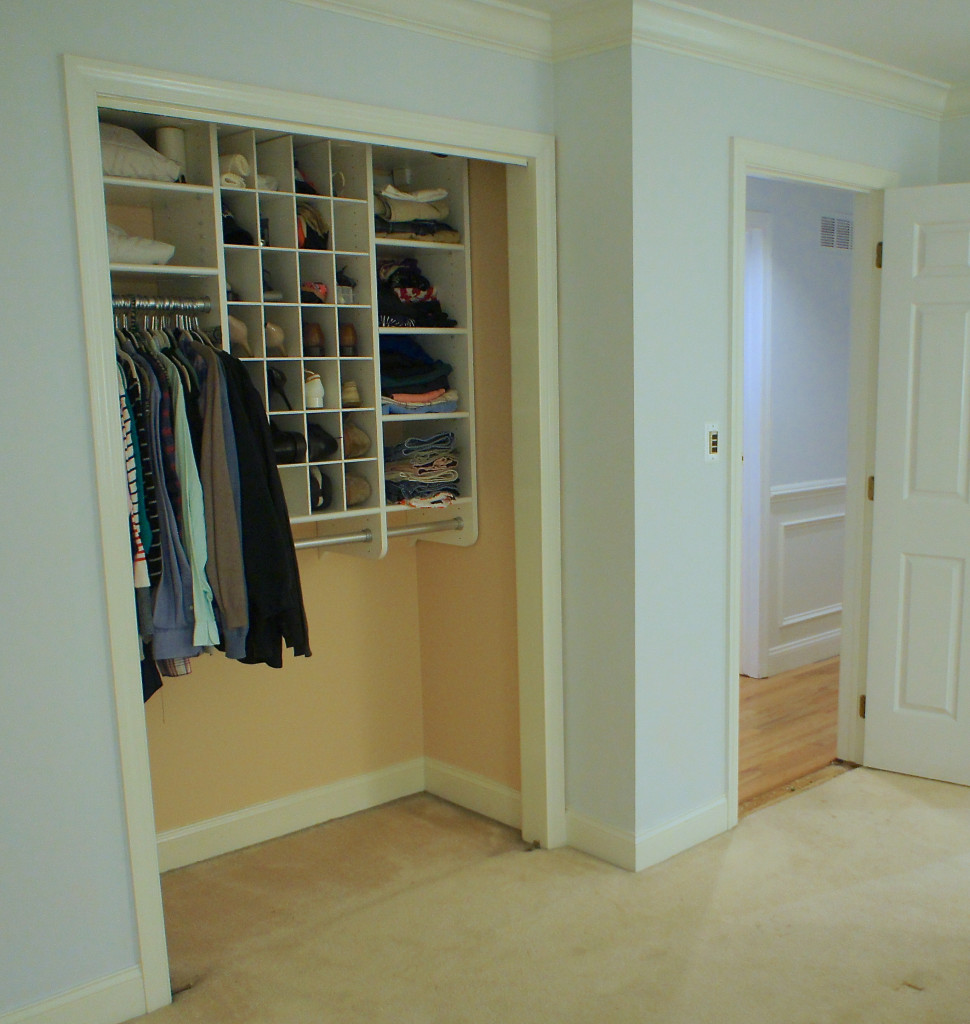 That's usually the most time consuming part, so we'll be able to enjoy our bed until Thursday when we move to the sofa.  You can see the original peach color of our bedroom in the closet.  I couldn't handle it, so I painted the room with leftover Benjamin Moore White Lily from the rest of the house.  I ran out behind the headboard, where there is still a very large orange-y section.  We didn't bother doing any decorating either, figuring we would wait until the floors were done, so the wall color will probably change once we start messing around with things like rugs and curtains.
For now, the upstairs of our house is in shambles.  The master bedroom furniture is scattered all over the nursery: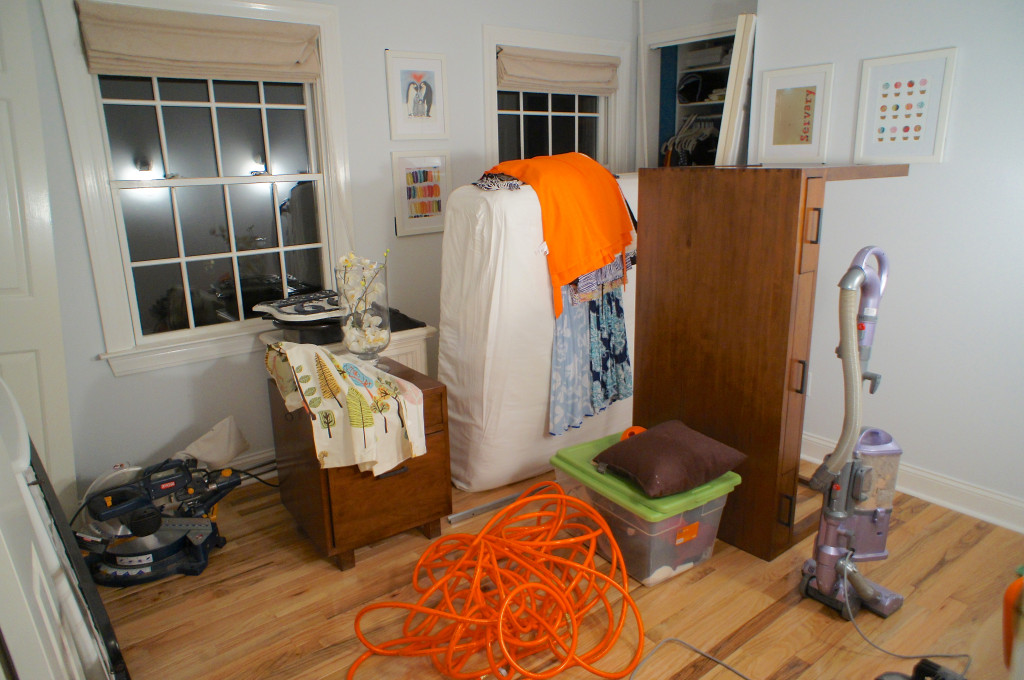 And a little bit in the hallway as well: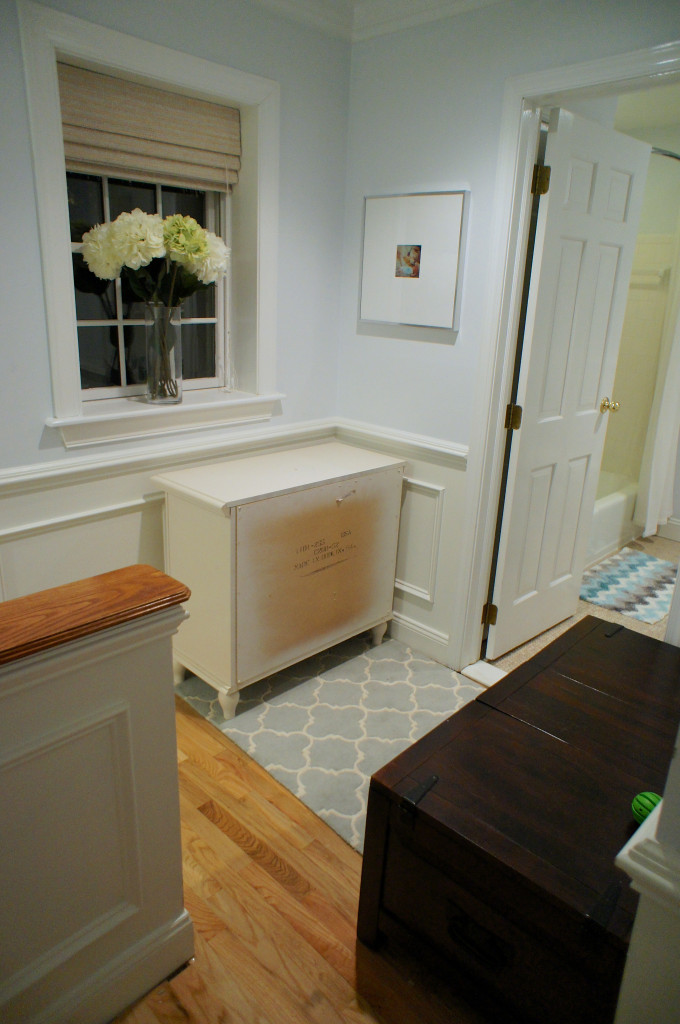 This is just how it goes when you have a toddler and are living in a house while replacing the flooring.  Jason can't work when Grant is home because the little guy stands outside of the room while he's working, banging on the door and crying to come in and play with the tools.  I can get him out of the house for a couple hours at a time, but we're bound by a nap schedule-when J has to stop working so he won't wake him up.  The same goes at night, the flooring is too noisy to be done around a sleeping baby.  All this adds up to what has now been a six month project.  We're really hopeful that the tail end gets wrapped up before the holidays.  I think sleeping in the living room is just the motivation we need.
Now that J has gotten the kinks out of his process, we should get some videos and tutorials done in the coming weeks.  Nail down hardwoods are not for the faint of heart, but we're really happy we decided to do it.  The flooring itself has the solid feel we could never achieve with click-lock, so even though Jason swears he will never do this again, he hasn't given up yet.