It's the most wonderful time of the year-and our house is aflurry with shelf elves, lights, and glitter, as well as two very eager toddlers!  As soon as we finish decorating each year, I get to work on our holiday card.  Convincing an 18 month old and a 3 year old to to look into the camera simultaneously can be nearly impossible.  So, when it comes to taking holiday photos-I let them look wherever they want and use a few handy editing tricks.
The most important element to getting a great photo is timing the shoot.  The best light I get in early December is usually from 9-10 AM.  The goal is not to use a flash, and that's the time when the sun is positioned for the best highlights and shadows.  Professional photographers can get amazing photos shooting into the light, but even with a good camera I get better results with the sun behind me.  This year that meant Grant was constantly averting his eyes from the glare, so I just went with it.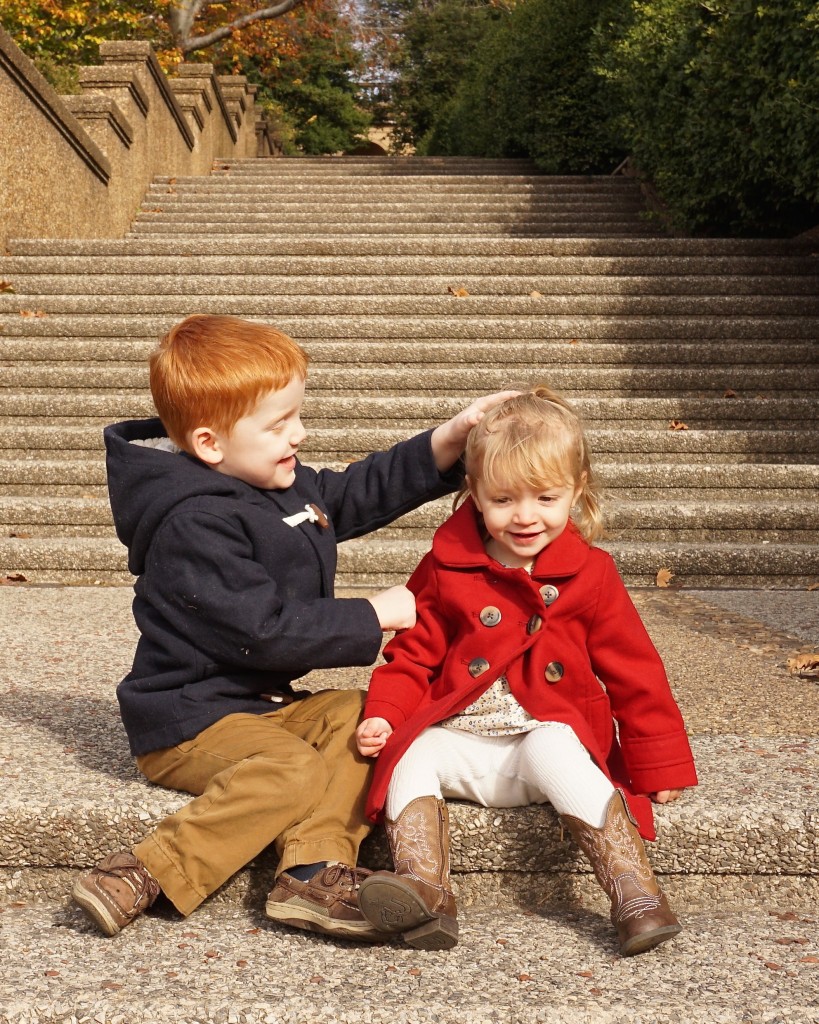 Wardrobe is probably the second most important thing.  Something comfortable, but brightly colored, and always avoid wearing black and white (that tip was given to me by a tv producer who said those colors don't show up well on camera).  Georgia's red coat really pops in our natural setting.  I also try to make sure wardrobe matches location.  Like if you're doing family photos at the beach, nix the cocktail dress and heels and opt for a sundress and bare feet.  This year the kids just wore winter coats-especially with kids, the more comfortable they are the more natural your photos will appear.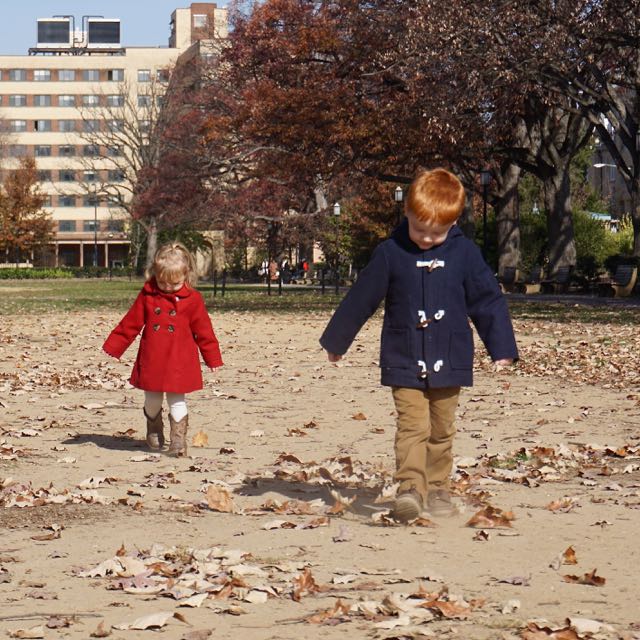 I've found that taking pictures is 75% skill, and 25% equipment.  You can take awesome photos on an iPhone if you know how to set up a shot, but a good camera is always a plus.  For an amateur-I'm actually not a big fan of using a DSLR.  The settings can be tricky, and I end up spending half my time adjusting the shutter speed.  I shoot with a Sony A-6000, a "mirrorless DSLR"-so it's much more compact, but has the same sensor.  Even on the auto settings it takes great pictures.  I usually shoot on "Program Auto"-which sets the shutter and aperture automatically, but allows me to make other adjustments based on different lighting.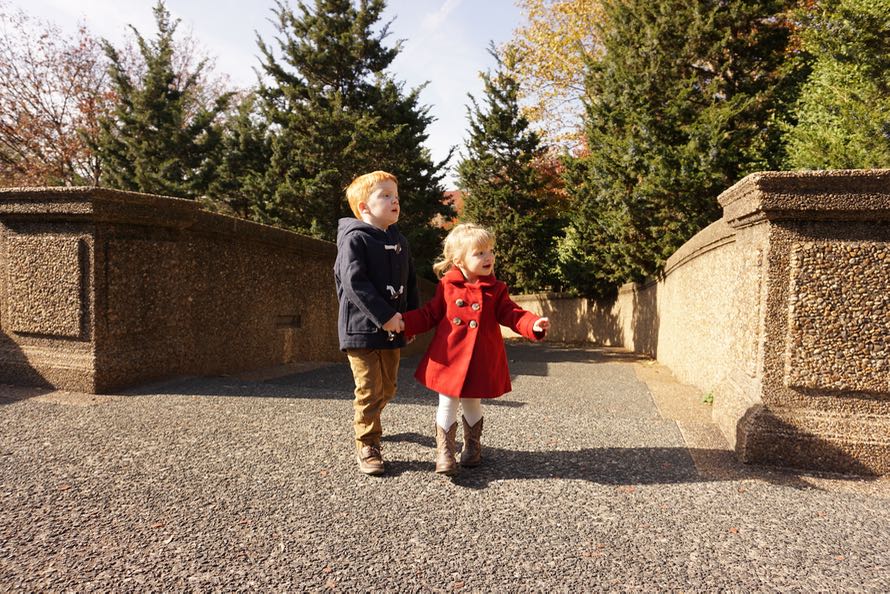 The single most important thing in editing your photos is the grid.  Here's a great tutorial if you want to learn more on that subject.  Essentially, the concept is that centering your subjects in a photo doesn't highlight them as well as positioning them in 1/3 of the photo, based on the grid.  Look at my crop below compared to the original above: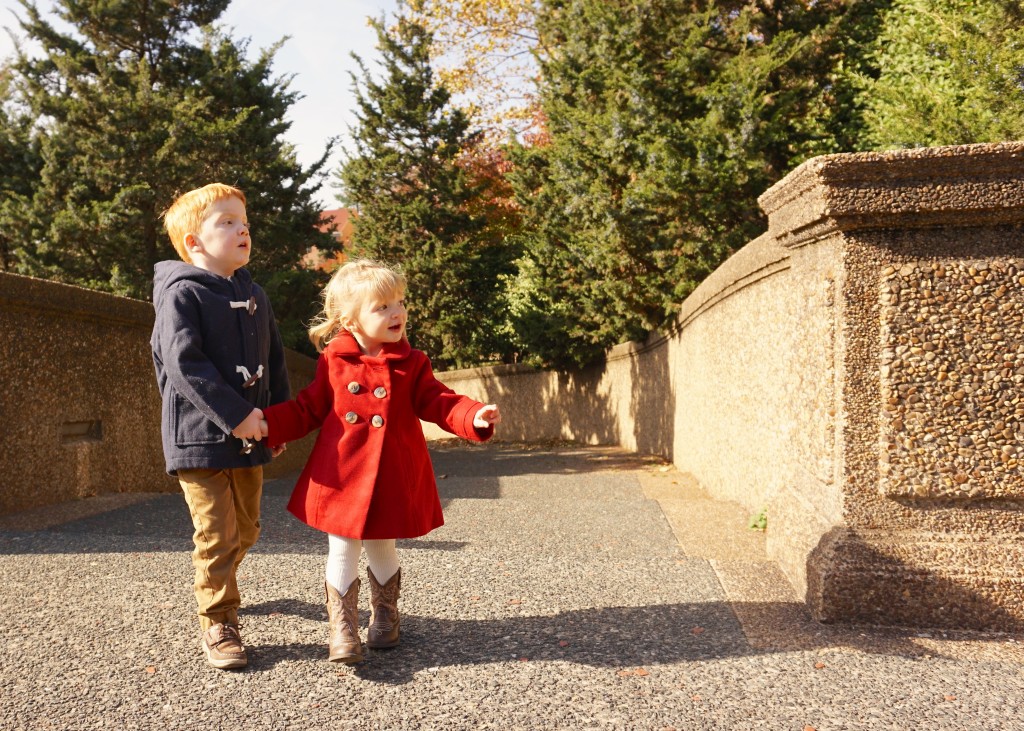 That one edit makes a huge impact.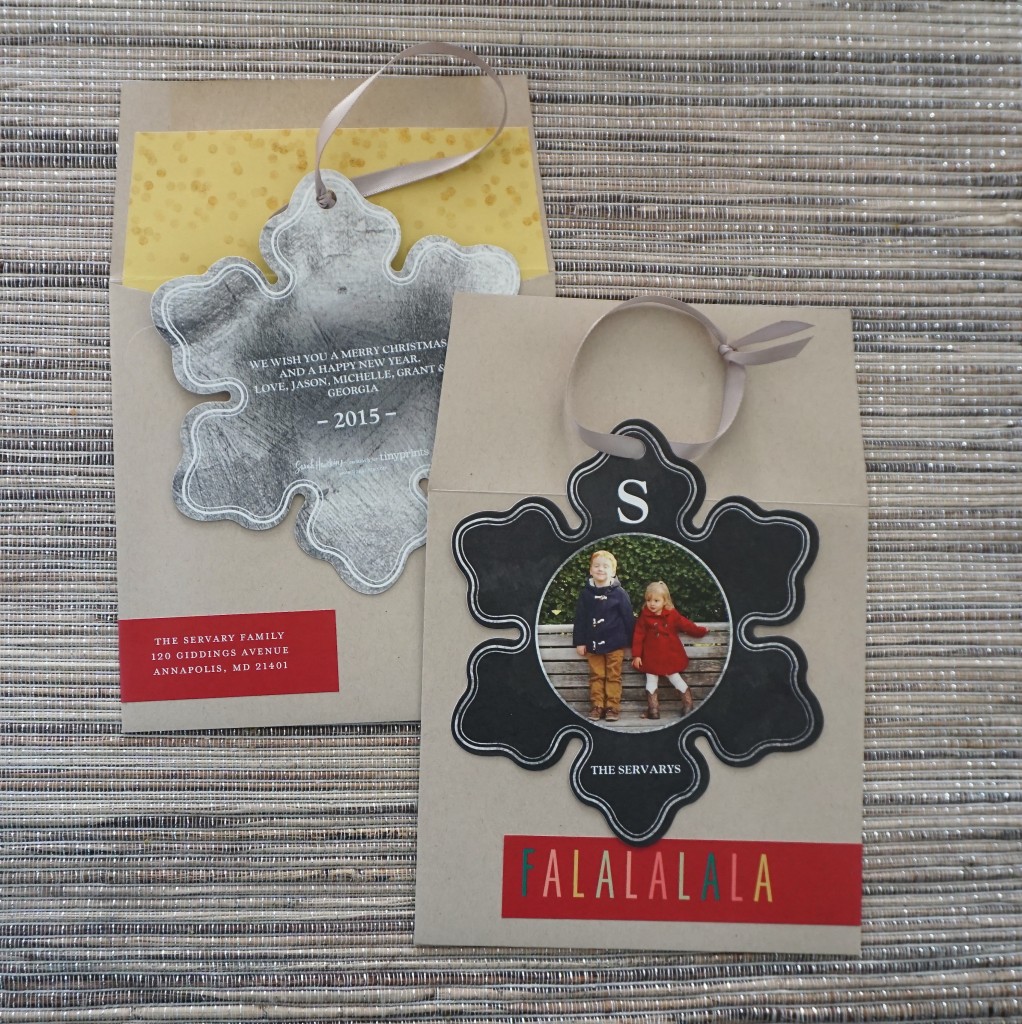 Our 2015 Holiday card is complete! I'm always trying to find a way to display Christmas cards, and these ornaments from Tiny Prints are the perfect solution.  We used a wrap around label to make the envelope pop.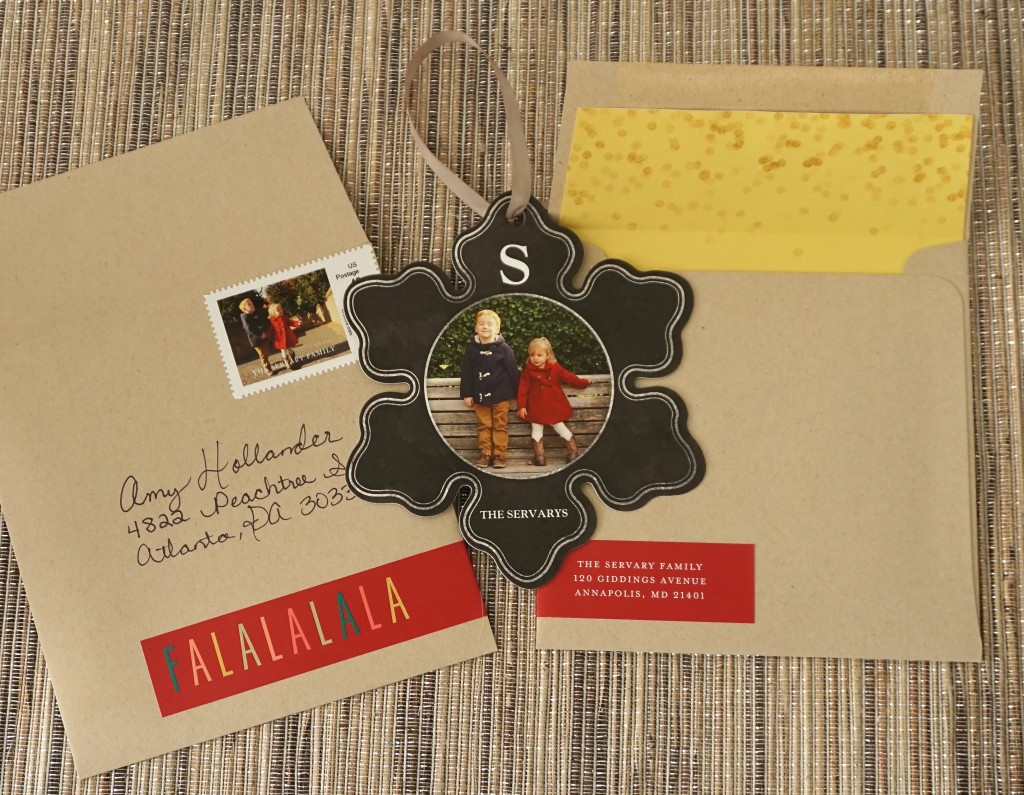 How cute is that custom stamp from Tiny Prints as well?  It's a great way to add in another photo if you just can't decide which is your favorite!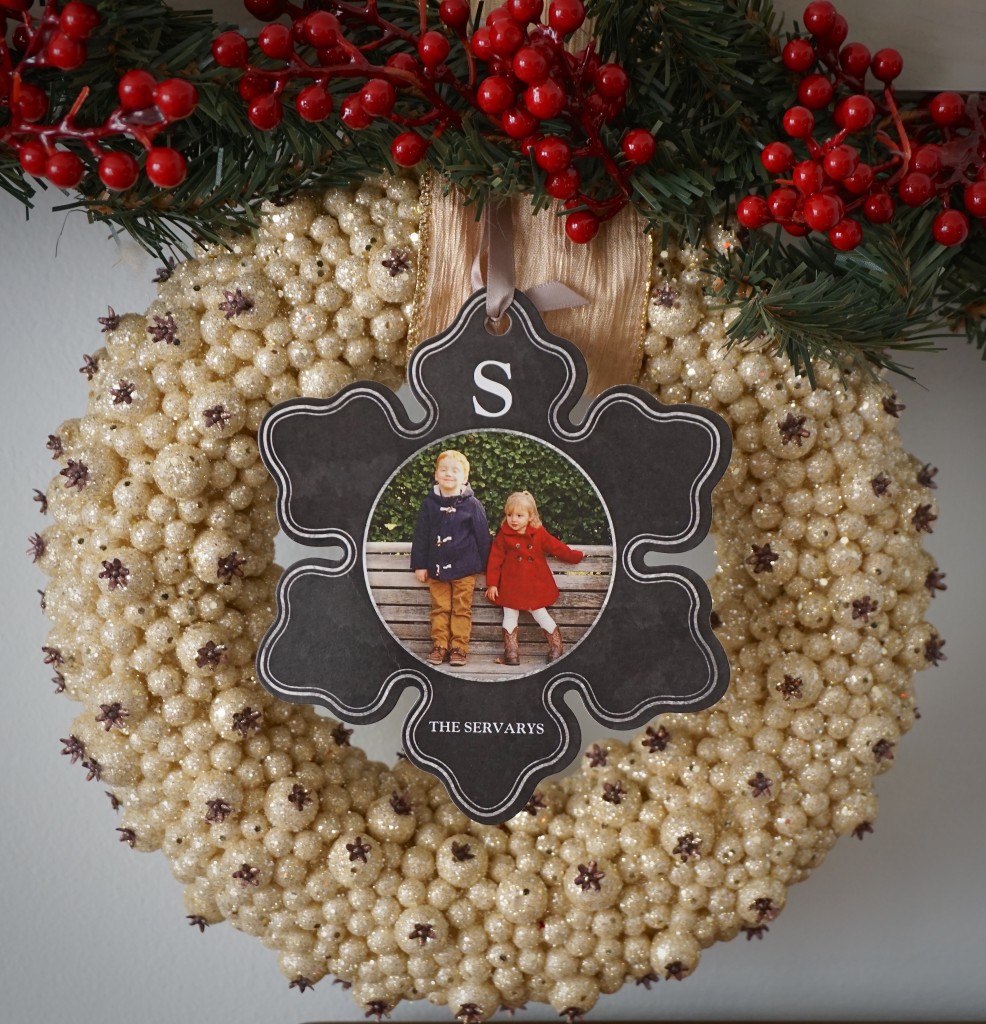 Happiest of holidays from our family to yours, and best wishes for a New Year filled with peace and joy!