After two and a half years in our home, we have overhauled almost every inch of 1400 square feet of space, not to mention the basement.  This is a look back at what we've taken on.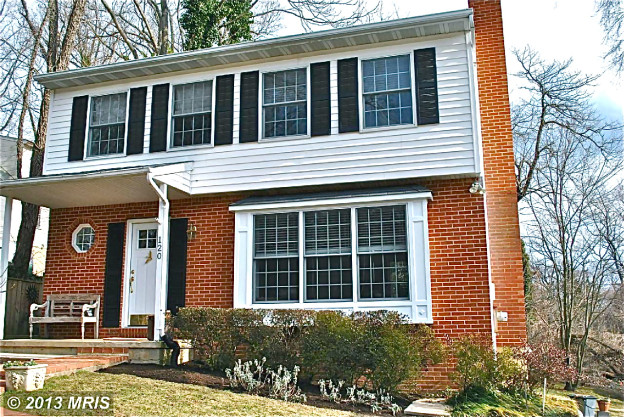 We updated the exterior with new, cedar shake vinyl siding, and replaced the shutters with simple wood trim, which definitely brightened things up.  As for the DIY stuff, I started at the front door with a can of mis-color paint from Benjamin Moore, then removed the door shutters and added Craftsman style trim, spray painted the hardware oil-rubbed bronze, and painted the concrete patio.  I added color to the landscaping by pulling out the overgrown boxwoods and planting Rhododendrons along the foundation.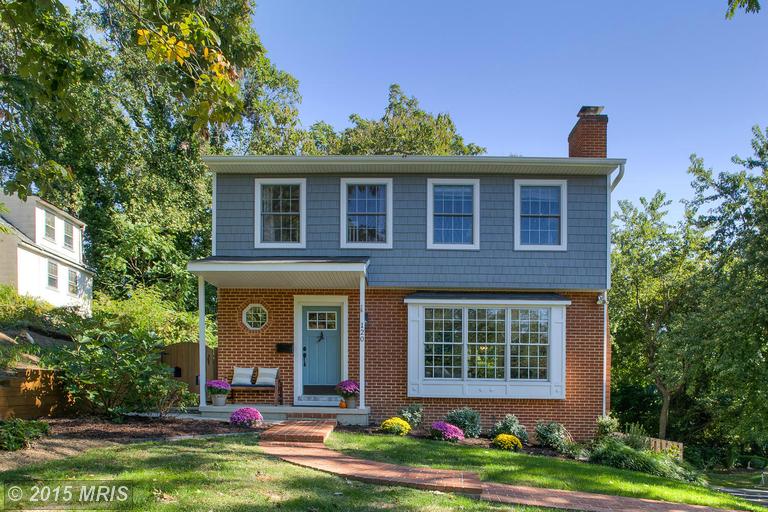 The hall closet is the first thing that greets us when we walk in the door.  With four humans and one dog, the tiny storage space was an absolute disaster, so we built a custom organizer to serve as our mudroom and save our sanity.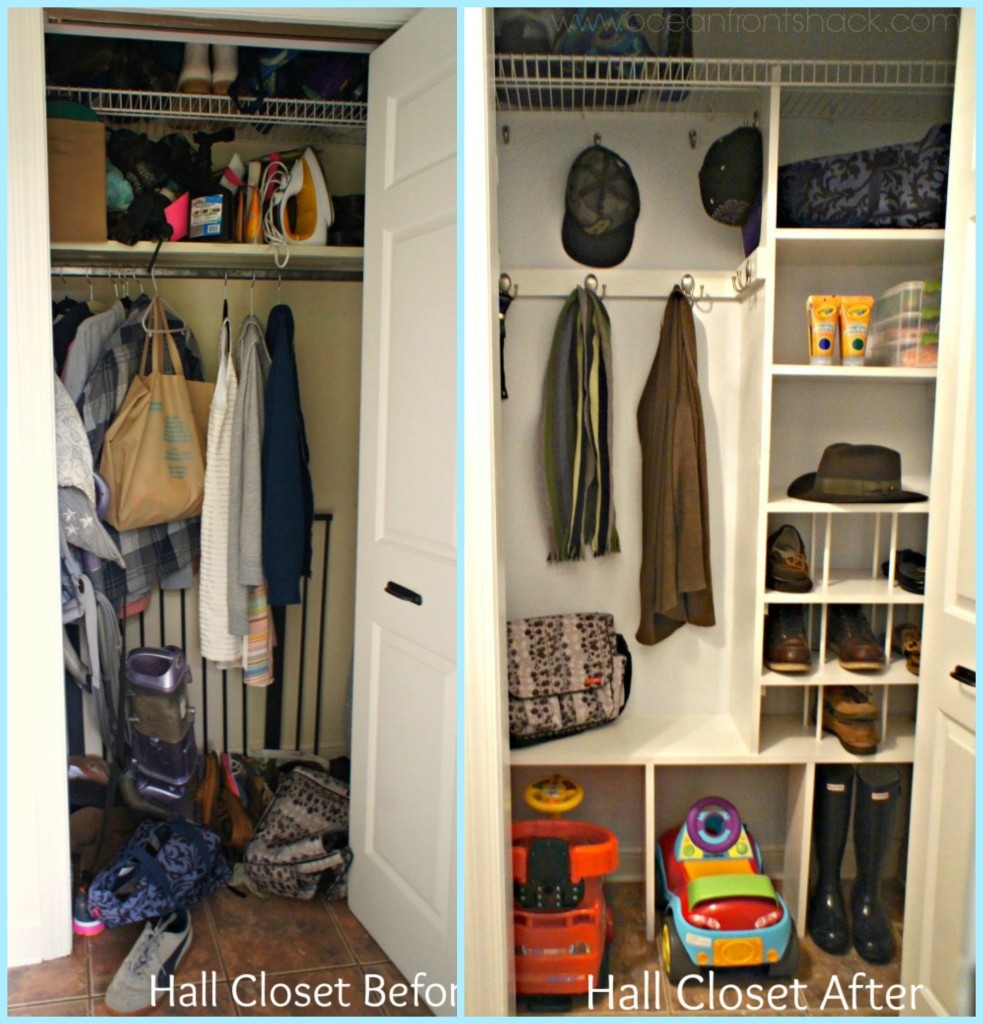 The other visual that greets us upon crossing the threshold, is our staircase.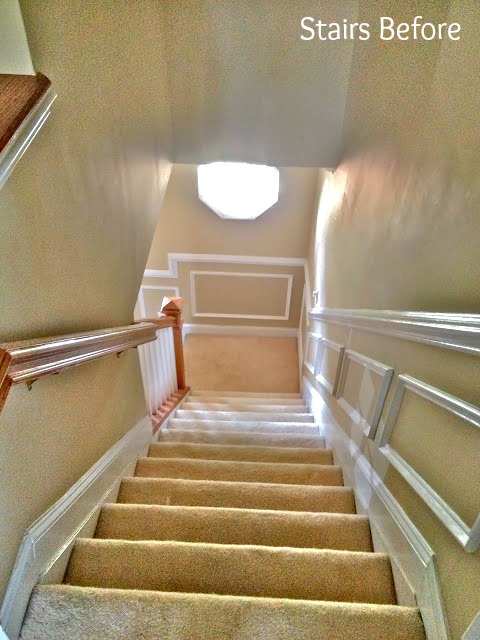 We modernized the two tone picture frame molding by painting it white, and then pulled up the carpet.  Jason covered the builder grade pine treads with oak treads and risers, one of our most popular blog projects.
I also added a stair runner.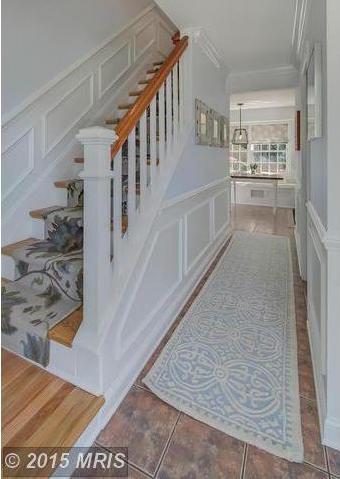 As for the most important room of the house, the kitchen-we actually didn't do too much.  A little paint can go a long way.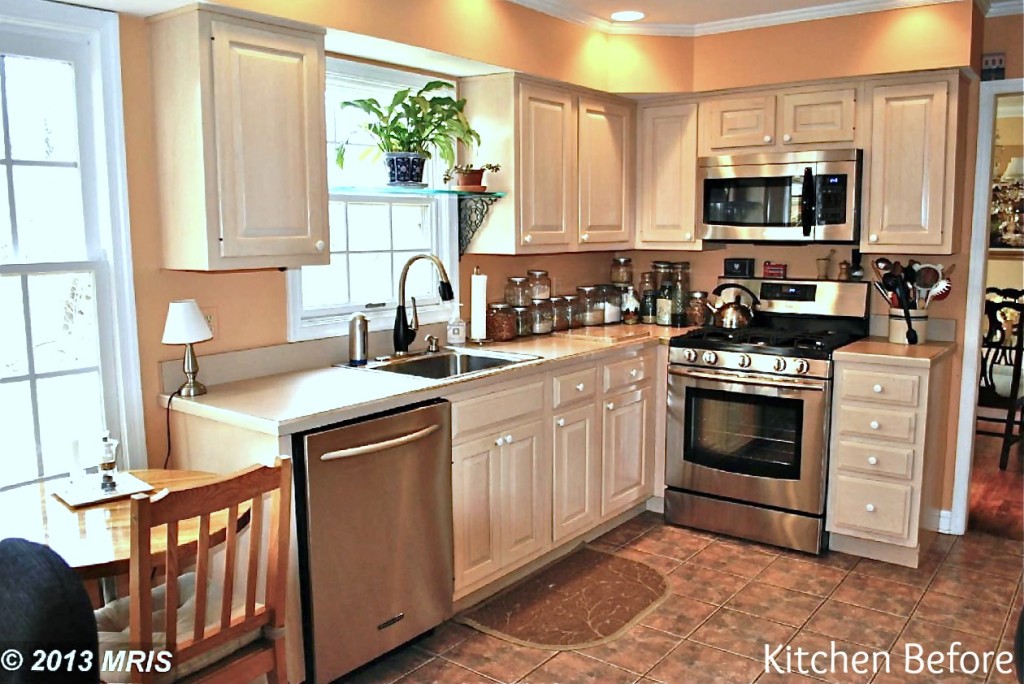 We pulled off a full renovation of our kitchen for about $3,000, by painting the cabinets, making some budget make-over decisions, and tiling the backsplash ourselves.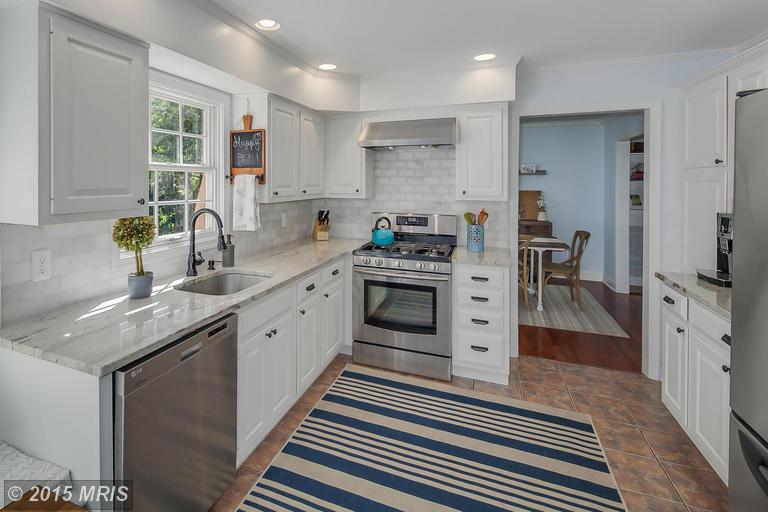 Our granite countertops are White River and we replaced the over the range microwave with a vent hood, making the room feel ten times bigger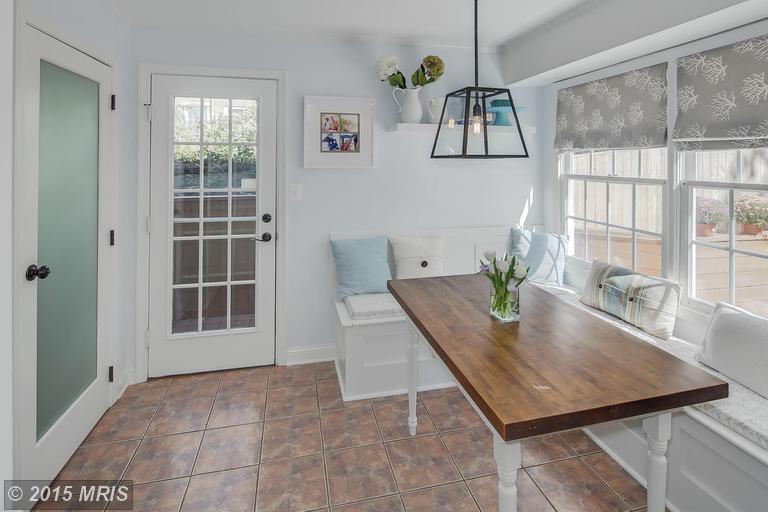 In the eat-in area of our kitchen, we made a built-in bench to add both storage and seating, and switched out a ceiling fan with a pendant lamp from the Restoration Hardware.  I made the Roman shades out of leftover fabric from our bedroom curtains and we stained and replaced the legs on an old workbench to create a kitchen table.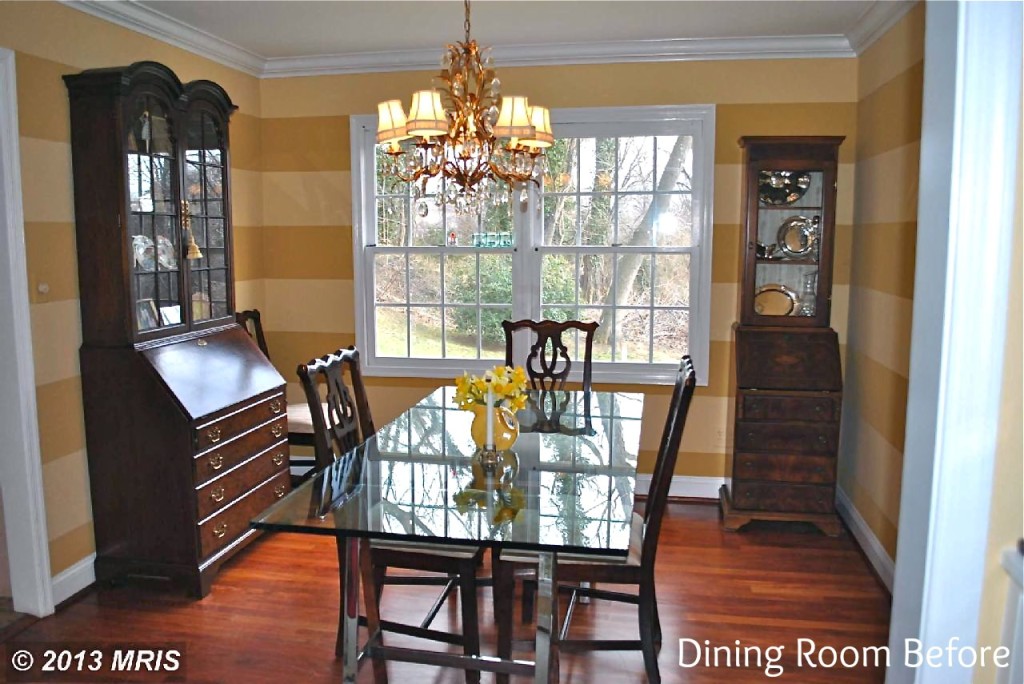 The original stripes in the dining room were painted over in Benjamin Moore's Lily White.  With the exception of the bedrooms, our entire house is painted that color for an airy feel.  All of our trim and cabinetry is Benjamin Moore's White Dove.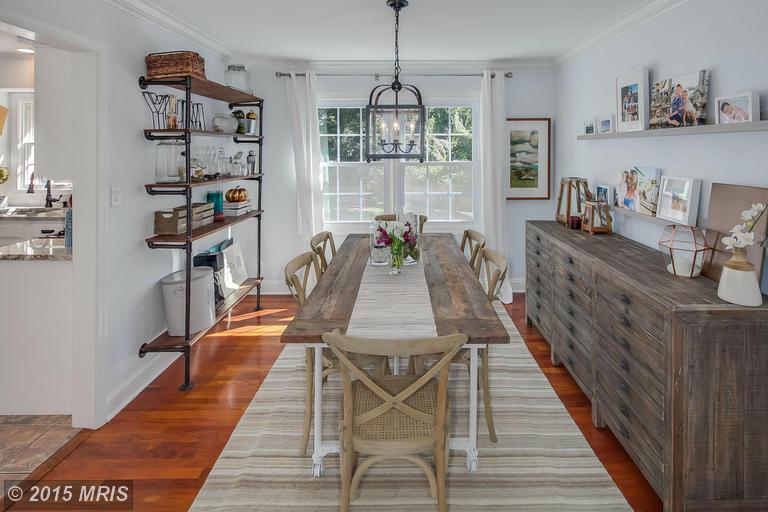 In addition to redecorating, we changed out the light fixture with a pendant from the Restoration Hardware Outlet.  We also built photo ledges, and added DIY pipe shelves.
The main issue we had in our living room was the massive built-ins, that were seriously cramping the space.  At 27″ deep, we were losing precious square footage.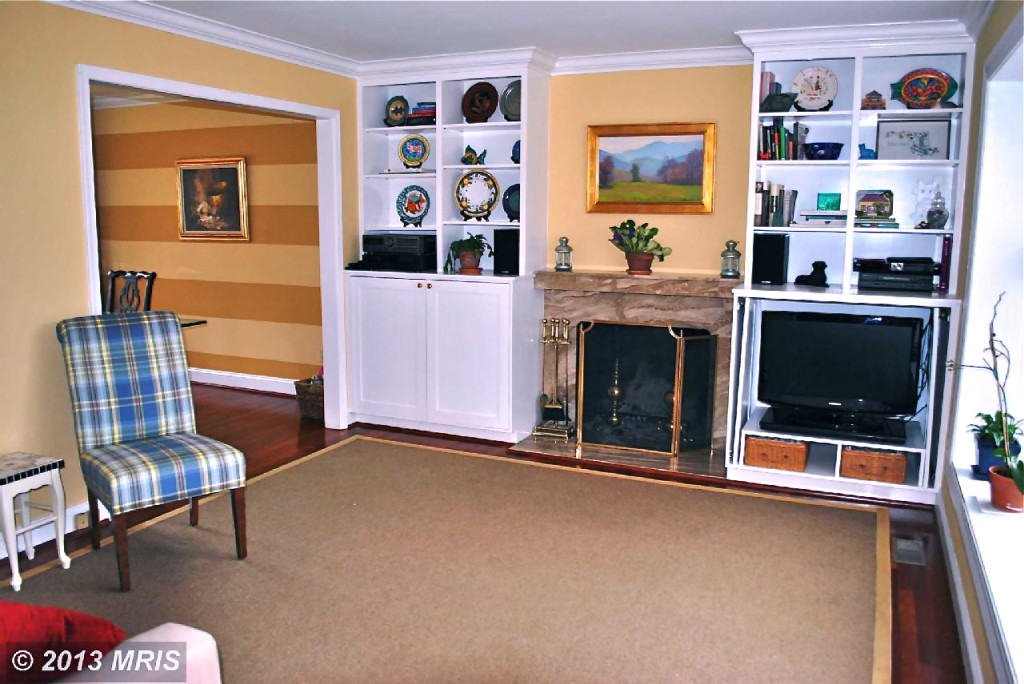 We undertook a pretty major project in rebuilding something smaller and usable, by way of Jason coming home from work one day to find that I had started demo-ing the living room.  He's a Saint, luckily.  We framed in the television over the fireplace, built a new mantle, created new bookshelves that were only 8″ deep, and came up with a solution for the bare subfloor by tiling a wall to wall hearth.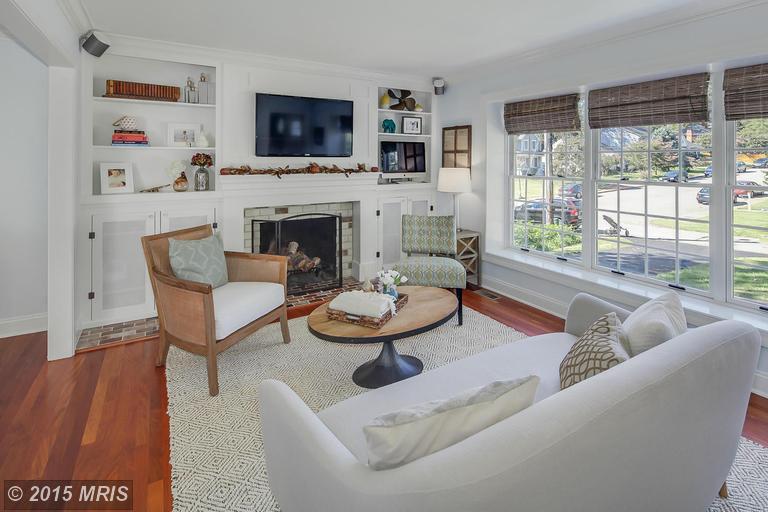 The guest bathroom was an easy update.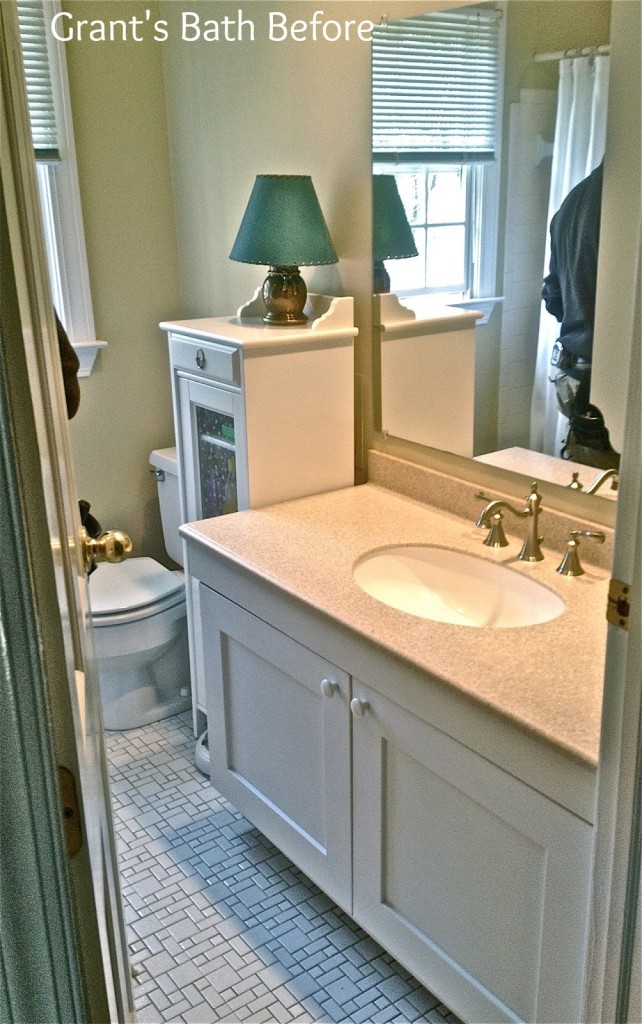 We retiled with a penny tile floor, changed out the mirror, replaced the toilet, and painted.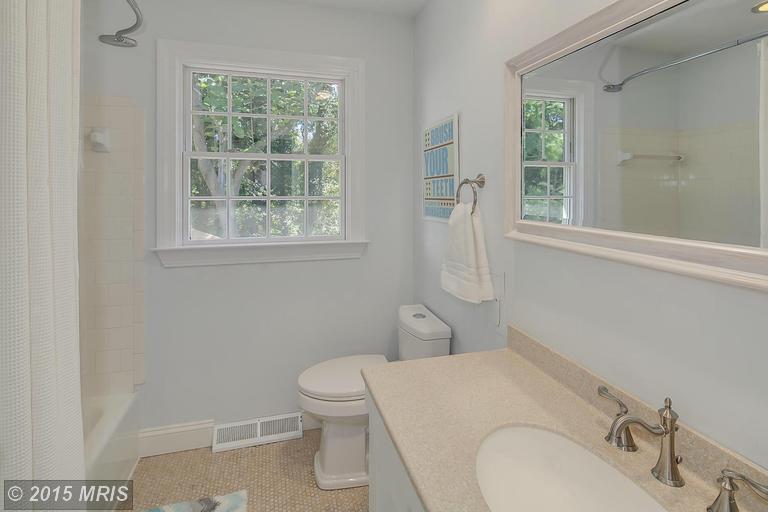 After the hallway, Grant's room was the first to get new hardwood flooring (he slept in the nursery for the first few months we lived here, which allowed us to pull up his carpet).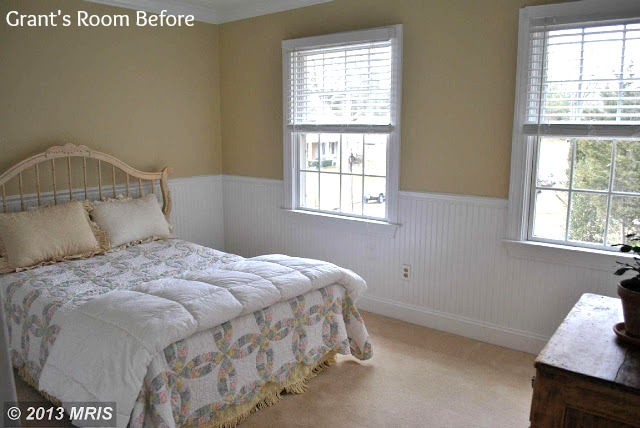 We maximized his space by creating built in bunkbeds.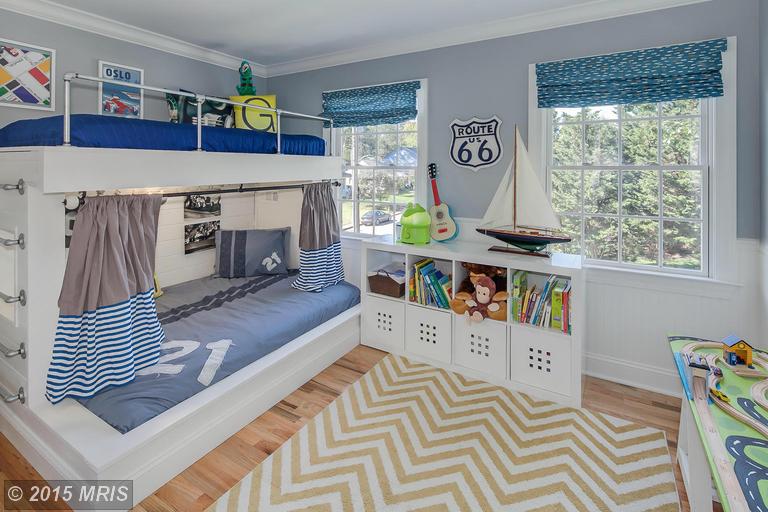 Our master bedroom was less than inspiring while we worked on the rest of the house: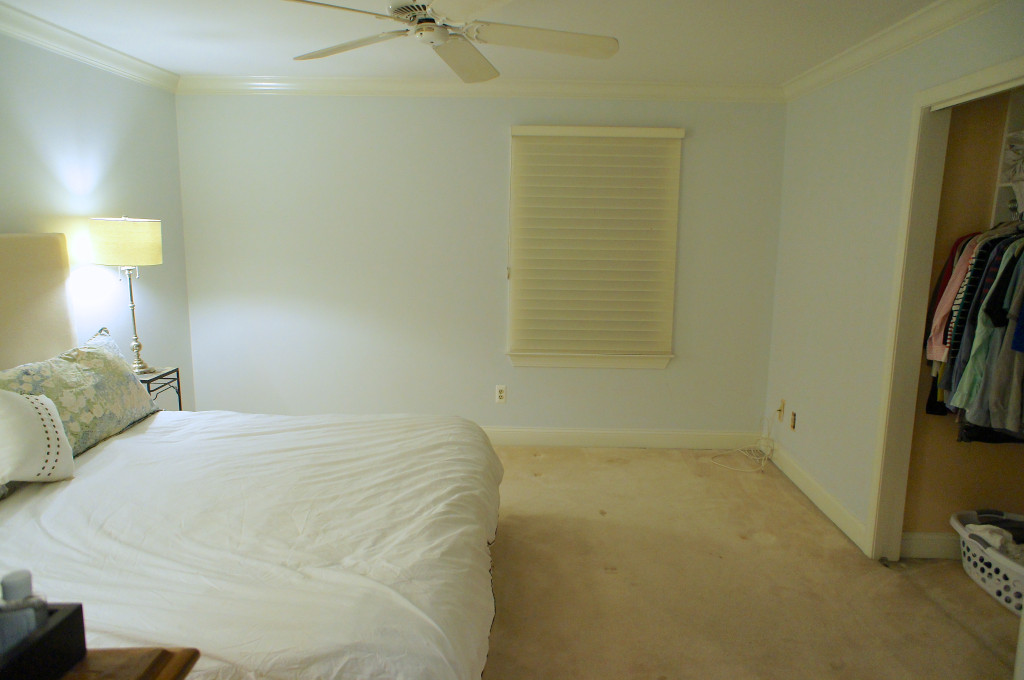 Things have definitely improved.  The walls are painted in Benjamin Moore's Beach Glass, we built a DIY headboard, and rearranged some furniture for a much more relaxing master suite: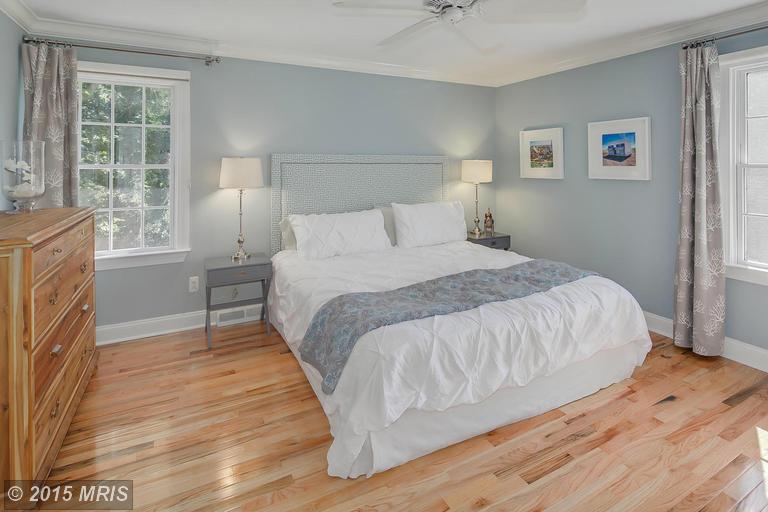 With the arrival of our newest family member, Georgia, I finally ventured out of the blue paint shades.  Thankfully, because her room started off a shade of turquoise not found in nature: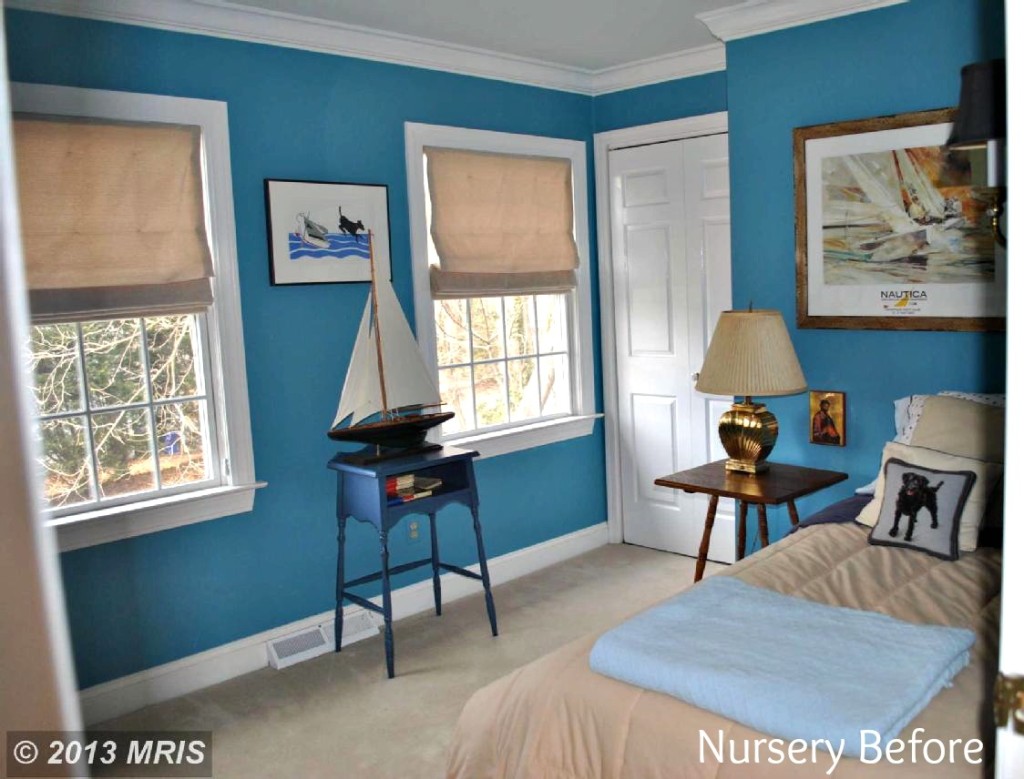 Benjamin Moore's Bride to Be gave me the pretty blush tone I was looking for, without completely overpowering the room in pink.  The other work included a bird on a wire stencil, adding 3D wallflowers, making no-sew curtains, and hanging some artwork.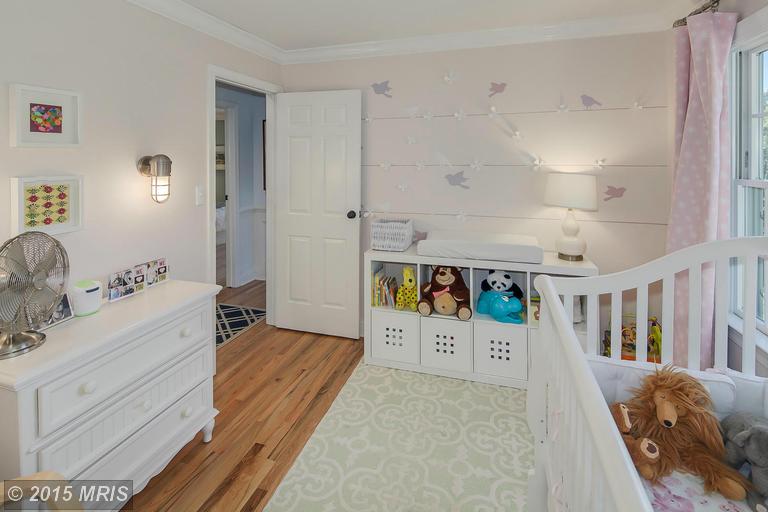 Our master bath had a lot of great things going for it when we bought the house, but the vanity left something to be desired.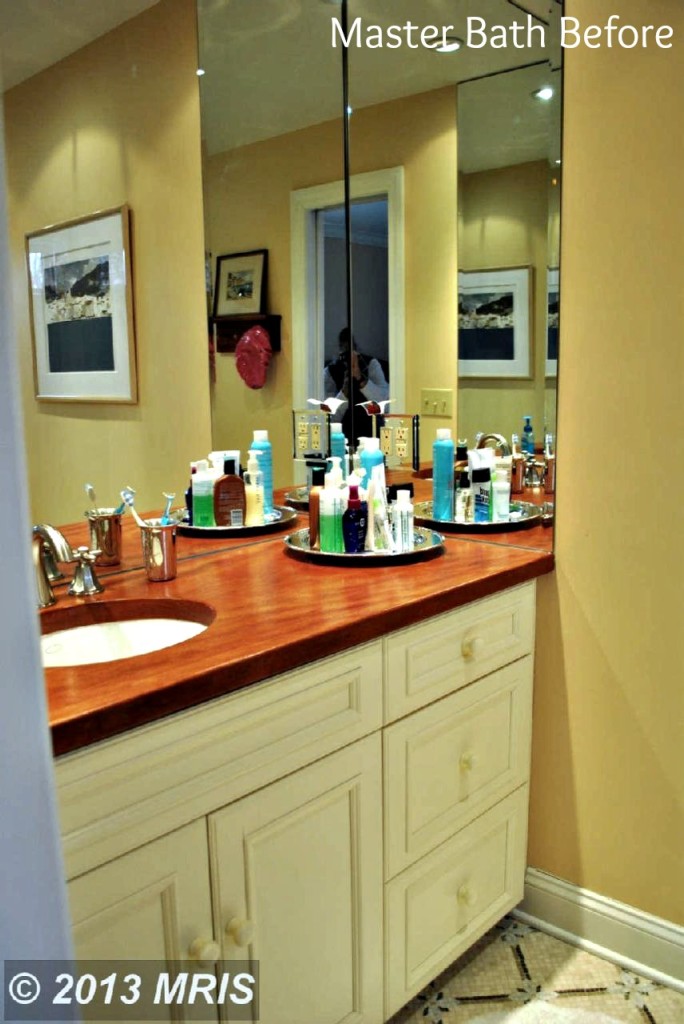 Jason replaced the large mirrors with built in medicine cabinets for some much needed storage.  After replacing the vanity top with a piece of remnant marble and painting the cabinets in Benjamin Moore's Fieldstone, it's feeling much more "spa-like".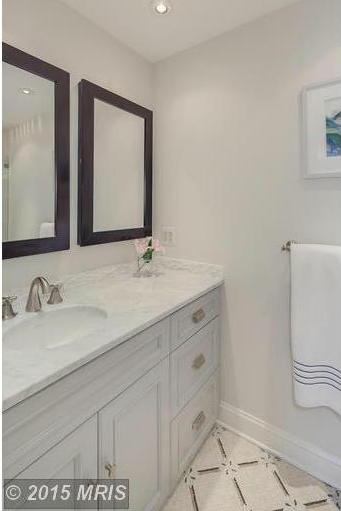 Our basement is the biggest project we've taken on so far.  It started out looking like this: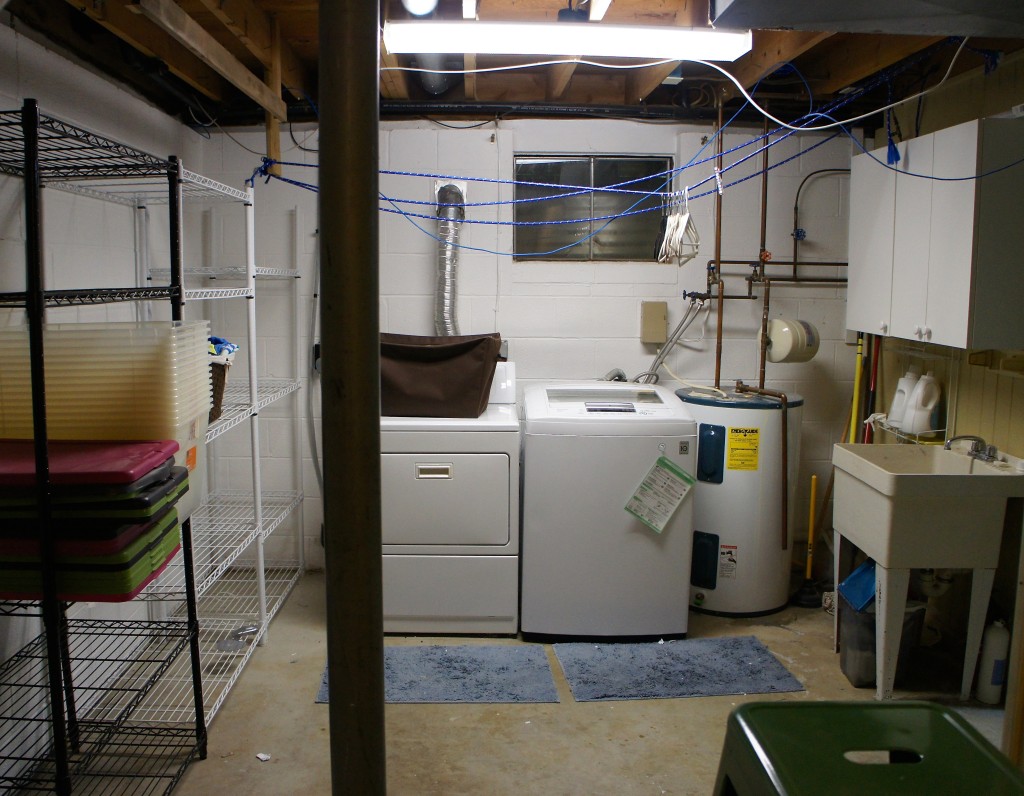 The listing described it as "partially finished"-meaning: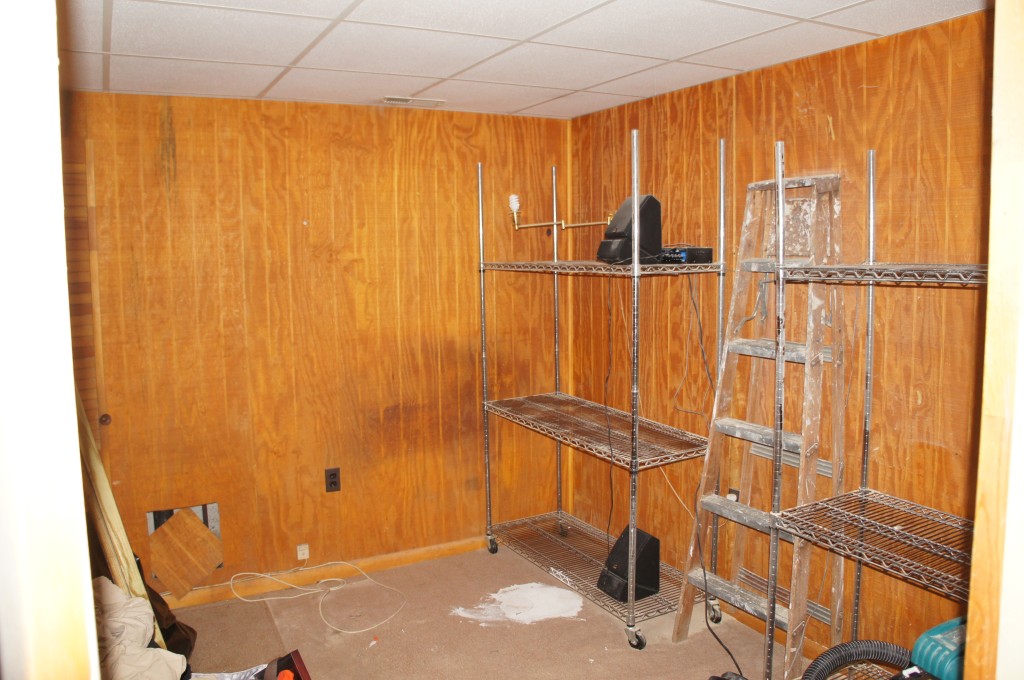 A paneled room in the middle of an otherwise unfinished space.  Not exactly a selling point.  With the help of contractors for drywall, electric, and plumbing, we accomplished a major overhaul, complete with Ikea hacked built ins: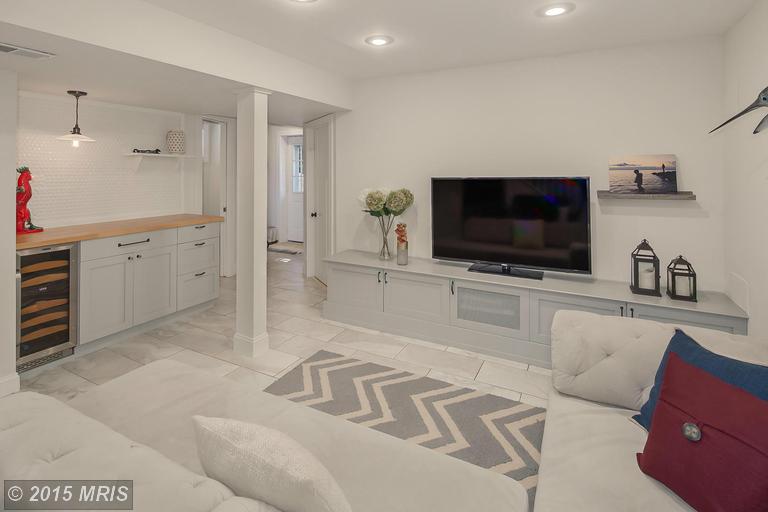 The basement stairs benefited from several coats of paint and a new runner: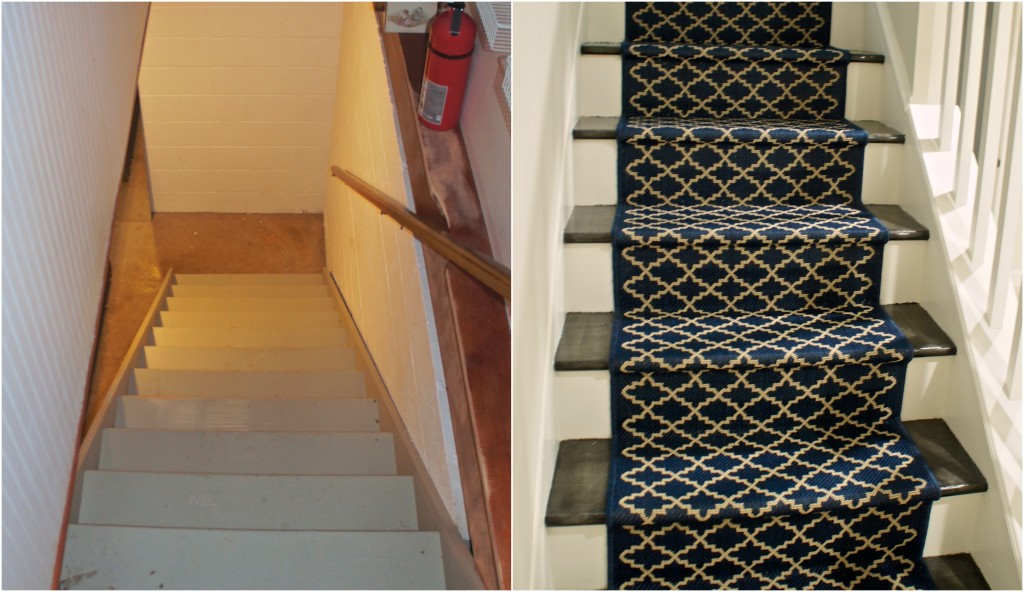 We made some serious changes to the creepy bathroom: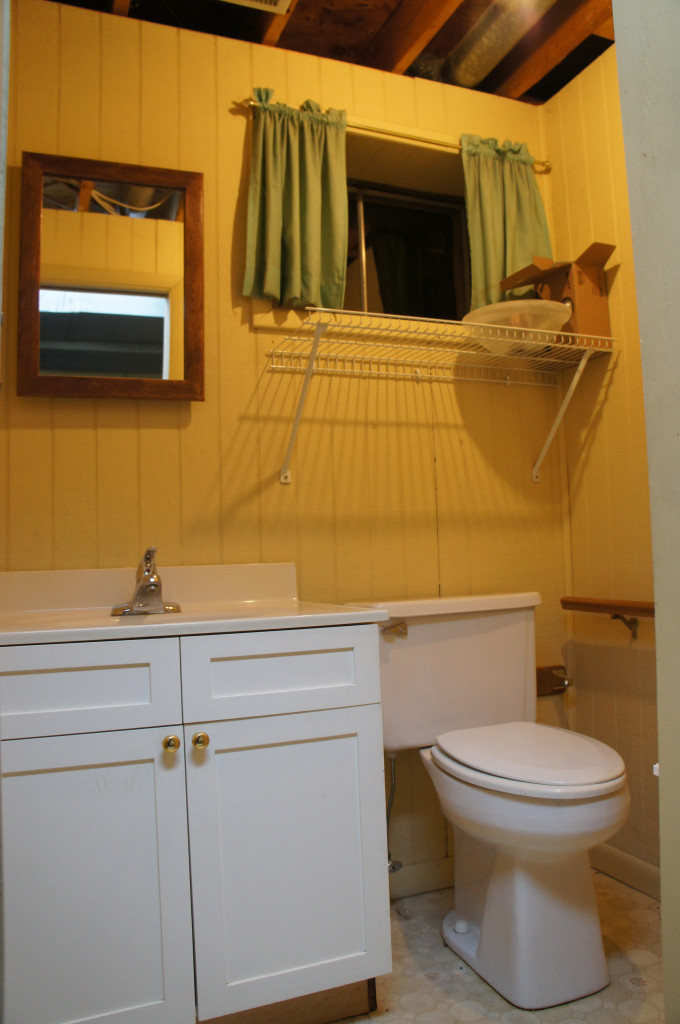 Not only did we add a ceiling, but the shower and vanity got a nice upgrade as well.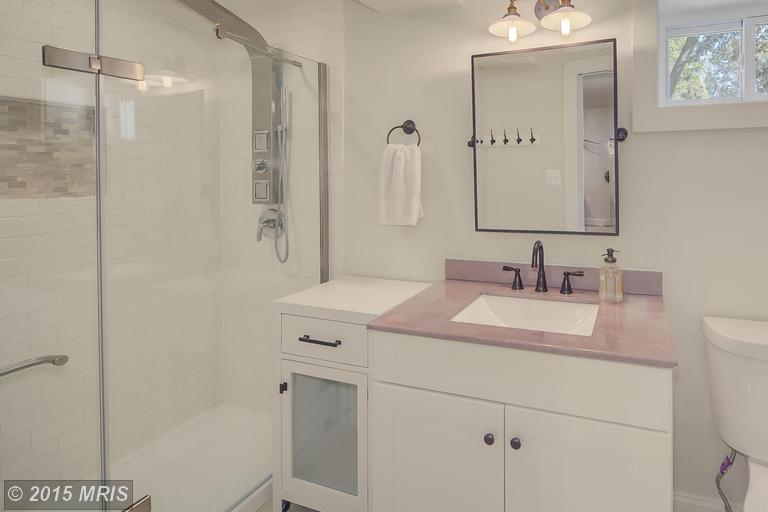 And for the one project that I never got around to sharing, and now probably never will-this is what I did for the first half of the summer: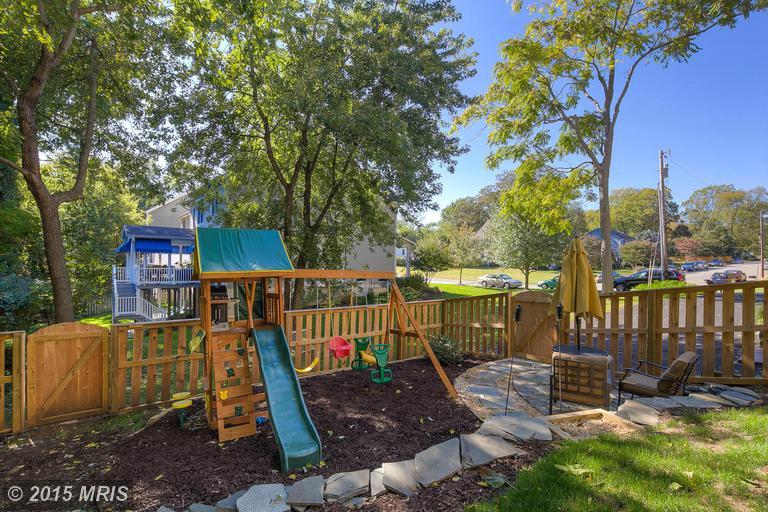 That playground, retaining wall, patio, and steps (that you can't really see from this angle)-I did entirely myself.  I didn't even need assistance from my husband (well, he did dig a little-and to be fair-he offered to help plenty, but once I got going, I wanted to finish), I put the entire swing set together in two days.  It may have been my defining moment, and it also put me off blogging and house projects for the next four months. But-I have finally recovered (or lost my mind again)-because, if all goes according to plan, we are well on our way to house #3.